---
---

Full Name: Flavia Georgina Gardner
Age: 11 years old
Year: 1st Year
House: Aquila
Wand: Cedar, 9 and 1 quarter inch, Salamander claw
Patronus: Wolf
Familiar:A cat named Fizz
---
---
Personality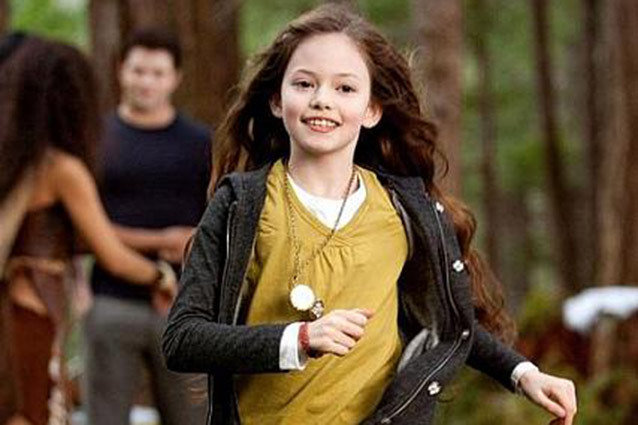 Flavia is the complete opposite of her sister. Bubbly, confident and outgoing, Flavia can often be obnoxious and loud. She enjoys talking to her friends, and shares her thoughts and feelings with her friends. She seems to be grinning all the time, and almost never frowns. She's bright and chipper, and takes no regard to insults. She never insults anybody, though, as that is rude and impolite. She hates conflicts, and likes to compliment her friends. It makes her feel good for some reason.
Flavia enjoys getting into adventures, which in turn, get her into trouble. She seems to enjoy the feel of the adrenaline, and is frequently found exploring. She takes after her sister in this aspect, as her sister enjoys exploring too, but Claudia never admits this. Flavia always tells where she has been, and what she has seen, and is unafraid of the trouble it may get her into.
---
---
History
Most of Flavia's life is similar to Claudia's. She lives in Moonbeam Manor, in the Appalachia Mountains. When she was born, she couldn't understand why her sister hated her so much. She just acted like she was - happy and feeling loud! She didn't understand why her sister just wanted to read. Flavia wanted to play, and her sister didn't. She felt shut out.
One day, her sister went out into the garden, and Flavia followed her. Claudia got angry, and all of the trees and bushes seemed to respond to her anger. Flavia was very frightened, and this caused Claudia to reach out and look after her little sister. They grew closer after that, and Flavia grew to learn that her sister needed some peace and quiet sometimes. Flavia respected that, and kept her voice down when she and her sister were learning.
Flavia grew to be outgoing, and when their parents dragged them to important parties, when Claudia would go off and read, Flavia would talk to party goers, although staying close to her parents. She would love to talk to many of the other children.
Flavia loved it when her sister Darcy was born. She finally wasn't the only loud one to be annoyed at anymore, and wasn't the youngest! Flavia loved spending time with her little sister, instead of her older sister, who spent most of her time in her room or outside, and nowhere near either of them. While her parents were occupied with Darcy, Flavia began to do what her sister had done - explore the large garden. Her imagination ran wild, just like her sister's, and she loved telling stories to Darcy, who loved to hear about them.
When her sister got the letter to Gaol, Flavia was jealous. She wanted to learn magic! She wanted to do all of the stuff her sister did, right away! And when she left, Flavia missed her a lot. So her father bought her a broom to keep her mind off of it. Flavia took a liking to flying immediately, and even though she managed to fall off frequently, she knew that she was actually quite good at it. She spent most of the years flying on her broom, and exploring.
When Flavia received the letter, she was ecstatic. She couldn't wait! They went and visited Rhiamon Way, just like every other year. And this is where we leave it for now.

---
---
Likes
Flying
Exploring
Adventures
Animals
The woods, because it's pretty
Dislikes
Being quiet
Not doing anything
Being bored
Snakes
Insects
---
---
Password: Specialis Revelio
Face Claim:Mackenzie Foy