---
---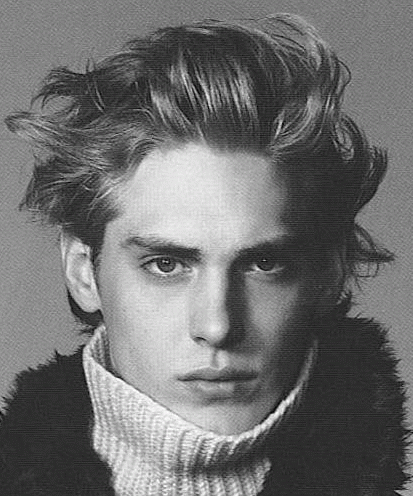 Name:
Marcus Christian Altius
Nickname:
Marc
Age:
18
Year:
7th Year
House:
Ursus
Wand:
Hornbeam, Dragon Heartstring Core, 13 Inches
Patronus:
A Vulture
Familiar:
A Persian Cat named Silk
---
---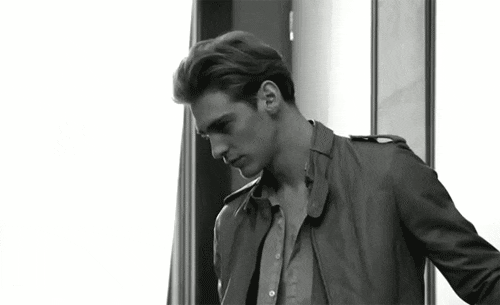 Personality
Marcus doesn't just believe he's better than you, he knows he is. Raised in a pure-blooded household who valued their magical purity, Marcus has grown arrogant and proud. While he isn't openly hostile towards half-bloods or muggle borns, he does look down on them. In fact Marcus feels a general disdain for anyone who doesn't meet his high expectations. Not only does he expect those close to him to be of high birth (pureblooded), but he expects them to carry themselves with the dignity he thinks befitting to their position. Making spectacles of oneself is highly frowned upon by Marcus and the class clowns will frequently find themselves receiving a cold stare.
Marcus is not proud simply because of his lineage. Cunning and intelligent, he has found even the hardest topics at the school to be within his grasp. A skilled duellist and spell-caster, he has particularly shone throughout his years at Gaol at Defence Against the Dark Arts. He also has a passion for Care of Magical Creatures, no doubt due to his dream of working with Dragons. While naturally intelligent, Marcus is also extremely driven and determined. He plans on working with dragons after he finishes Goal and will put in the hard yards to get there. Of course, he could pull strings with his influential family, but there's only so much outside help that his pride will allow him to accept.
While Marcus acts cold and distant to anyone he isn't on friendly terms with, those who have made it into his inner circle are able to see the more social side of him. Around his friends he's more willing to relax, trading witty jokes or sharing Quidditch tips. His sense of humour is generally sarcastic and can be rather cutting if he doesn't soften it. But he has no time for anyone who would take offence so easily and those that do are rarely his friends in the first place. While 'bully' implies that he goes out of his way to interfere with others, he isn't against turning his sharp tongue on students who get in his way or displease him.
Gentle isn't a word usually used to describe Marc and he rarely lets others see that he can be more than proud and cold. But if you were to watch him in Care of Magical Creatures you would find yourself surprised. Around animals, magical or not, Marcus becomes gentle and kind, almost to the point where he appears to be a different person. Marc has always had a certain touch with animals that makes them relax.
History
Marcus was born to Miriam and Jonathan Altius, who both hailed from pure-blooded families. As the only child of the couple and as the eldest of his grandparents' grandchildren, Marcus received a lot of attention and instruction in how his family expected to behave. A prime example of how not to behave was the story of his father's sister who ran off with a muggle. Brought up to value his heritage, Marcus holds a lot of pride in his pure magical blood. He can trace his family back on both sides to famous witches and wizards throughout history.
As would be expected, Marcus grew up surrounded by magic. Muggle inventions were laughed at while magic was used in it's place. He never lacked for anything and would often accompany his parents on trips around the world. It was on one such trip that he saw his first dragon. A Chinese Hornback, the green and blue dragon was more impressive and beautiful than he had thought possible. Instantly captivated he decided then and there that he would work with dragons when he was older. While Dragonologist might not have been the most ideal of careers for their son (his parents had hoped for a minister official), Marcus was determined and was not likely to be swayed from his choice.
When an invitation to Gaol arrived, Marcus found himself excited and nervous. The school could offer him many opportunities. Like his family before him, Marcus was sorted into Ursus. He quickly gained a reputation as a talented wizard, shining particularly in duelling and magical creatures. When insulted or challenged he isn't shy about breaking school rules to put his opponent in their place, but he's always smart enough to stay out of trouble. His grades are generally outstanding and he has the talent and resources to do whatever career he desires. However, only one job has ever captured him and that is working with dragons. He loves the beasts and is willing to dedicate his life to their training and survival as a Dragonologist. He possesses a surprisingly gentle hand when handling animals and magical creatures. Anyone that sees him has often remarked that he is far kinder to animals than he is to people.
---
---
Likes
Duelling \\ Magic \\ Defence Against the Dark Arts
Flying \\ Dragons \\ Care of Magical Creatures
Sarcasm \\ Wit \\ Intelligence
Dislikes
Ignorance \\ Spiders \\ Being Insulted
Clowns \\ Idiots \\ Muggles
---
---
Password:
Specialis Revelio