[url=LINK]Song[/url] ♫ [url=LINK]Song[/url] ♫ [url=LINK]Song[/url]
"Quote."
---
▐
❖
▐
❖
▐
❖
▐
❖
▐
❖
▐
❖
▐
❖
▐
❖
▐
❖
▐
❖
▐
❖
▐
❖
▐
❖
▐
❖
▐
❖
▐
❖
▐
❖
▐
❖
|
N A M E
|
Dorothy Janette Myles
|
N I C K N A M E
|
Just Dee or Jay... or DJ if you're feeling lucky.
|
A G E
|
18
|
G E N D E R
|
Female
|
R O L E
|
The Introvert
|
E T H N I C I T Y
|
Canadian
|
B I R T H D A T E
|
April 1st
♈
|
S E X U A L I T Y
|
"What's it to you? Trying to fish me out or somethin'?"
---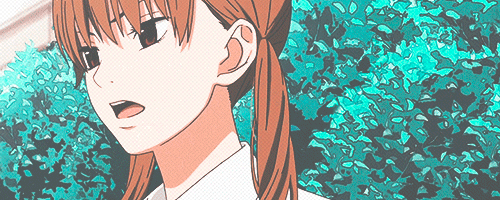 "Quote."
---
❖
▐
❖
▐
❖
▐
❖
▐
❖
▐
❖
▐
❖
▐
❖
▐
❖
▐
❖
▐
❖
▐
❖
▐
❖
▐
❖
▐
❖
▐
|
H E I G H T
|
5'10"
|
W E I G H T
|
136 lbs
|
E Y E C O L O R
|
Amber
|
H A I R C O L O R
|
Peach-blonde
|
A P P E A R A N C E
|
Actually very... sober. Jay's nothing if not average, safe for perhaps her height, and so she doesn't tend to make much of a statement, or stand out at all, in the public eye. In fact, she's typically casual in her fashion sense; jeans, shirt, sneakers and maybe a scarf to top it off. But with that said, she does try to make herself look
somewhat
presentable, she isn't a slob by any means.
|
O D D I T I E S
|
Given her modesty, Jay's not very forthcoming with several tattoos -- most of which reside around her upper back and left arm. A set of wings shaped like a yin-yang symbol on her shoulder, a red rose on the expanse of her upper arm and the words "Carpe Diem" spelled across her shoulder blades.
---
"Quote."
---
▐
❖
▐
❖
▐
❖
▐
❖
▐
❖
▐
❖
▐
❖
▐
❖
▐
❖
▐
❖
▐
❖
▐
❖
▐
❖
|
P E R S O N A L I T Y
|
✦ Reserved ✧ Cynical ✦ Ambitious ✧ Frank ✦
People tend to be under the impression that there's more than meets the eye with Jay, like she's got something bigger secrets compared to anyone else that she hiding deliberately
(metaphorically speaking, of course)
. But in reality, Dee is just as transparent as the next guy and is nowhere near the mystery novel protagonist that some make her out to be. Very honest about everything, actually, it just so happens that she's more comfortable with leaving people wondering rather than cluing them in and scrapping the entire "mystique" facade she's been dubbed. But in all fairness, Jay's not much of a talker regardless.
Under the wake of the silent introvert, though, Jay has a good sense of humour about herself and others and tends to be less of a stuck-up conservative when around people she's comfortable with. She's usually polite and has a fairly easy-going attitude with friends. A bit frosty, sure, but then again Dee's not someone to be all extroverted and out there, ya know. She comfortable letting others make fools of themselves, easy laughing stock.
That said, Jay is a very self-reliant individual and has a tendency to put her own priorities over that of others. She
can
be willing to compromise, but isn't very giving when it comes to her own do's and don'ts and probably won't thank you for it if you step over her personal bounds. She likes to take things slow, and will snap shut if pushed too much.
---
"Quote."
---
❖
▐
❖
▐
❖
▐
❖
▐
❖
▐
❖
▐
❖
▐
❖
▐
❖
▐
❖
▐
❖
▐
❖
▐
❖
▐
❖
▐
❖
▐
❖
▐
❖
▐
❖
▐
❖
▐
❖
▐
❖
▐
❖
▐
❖
▐
❖
▐
|
G E M
|
Amethyst
~ Jay's aversion to her particular "gem" has led to a severe lack of dependency on its shared ability to transform into several handy things, and unlike her
so-called friends
she's not especially reliant on the usage of anything in regards to Amethyst-like arms or armour. In fact, she loathes to use it entirely and would rather be rid of it.
|
E L E M E N T
|
Ice
~ Fate definitely has a sense of humour in that giving Dee the ability to manipulate ice hits damn close to home, and she's nothing if not
painfully
aware of the de facto, quote unquote, joke that this is. Despite that, the ability to freeze everyone's toes off has given a new meaning to the term "cold stare" and it's through subtle manipulation of temperature and freezing liquids
(or most anything, really)
that Jay's manifestation of her icy ability shines the brightest.
|
S T R E N G T H S
|
✦Investigative ~ Jay has a tendency to get absorbed in things she's taken a penchant or interest, usually wanting to know the bigger picture before making an actual, rock-solid statement or opinion.
✧Decisive ~ For someone so obviously reserved and self reflective, she isn't too hesitant on making decisions based on fact and logical deduction. Then again, she
is
pretty obsessively organized, so there's that.
✦Tactful ~ Jay can take care of herself reasonably well, and is usually one to brew up something of a plan before going out and about.
✧Lighthearted ~ Nevermind the sour expression, Dee would much rather have a nice long laugh on the way to inevitable doom as opposed to frowning every step. Life's so much better when you can take some things less serious, right?
Don't worry, be happy
and all that.
✦Honest ~ You can tell Jay always tells the truth. Wouldn't be much point in speaking otherwise...
|
W E A K N E S S E S
|
✦Not a powerhouse ~ Having the strength of tin foil around a baked potato and a physique a chain smoker would call
pathetic
, Jay's not exactly left with much to take into consideration when going against the big lads. She just doesn't go about doing a lot of that, you know.
✧Callous ~ Dee rarely feels strongly about something, is usually indifferent on a lot of things and shows a satirical lack of care over matters; often given with a masterful display of cynicism.
✦Teamwork ~ Jay has a hard time relying, or
being relied on
by people. She doesn't do too well with invested trust or placed responsibility, either, and is very reliably... stubborn about that sorta thing.
✧Selfish ~ While she isn't menacingly wringing her hands at the earliest opportunity to abandon ship, Dee's out for her own interest and not for others. She's not uncaring just... puts her own well-being before others, to an extent of course.
✦House cat ~ Jay doesn't go out much, and is typically a bit cautious when out of her comfort zones --
if
there aren't any.
---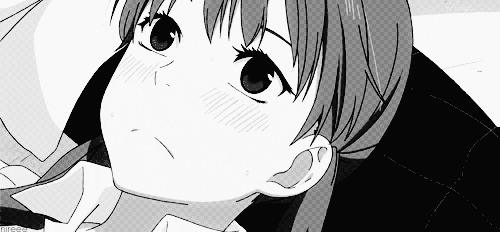 "Quote."
---
▐
❖
▐
❖
▐
❖
▐
❖
▐
❖
▐
❖
▐
❖
▐
❖
▐
❖
▐
❖
▐
❖
▐
❖
▐
❖
▐
❖
▐
❖
▐
❖
▐
❖
▐
❖
▐
❖
▐
❖
▐
❖
▐
❖
▐
❖
▐
❖
▐
❖
▐
❖
▐
❖
▐
❖
▐
❖
▐
❖
▐
❖
▐
❖
▐
❖
▐
❖
▐
❖
▐
❖
▐
❖
|
H O B B I E S
|
✦Hobbyist writer ~ Jay likes to take time out of her day to weave something of a novella. Nothing on big scale, and she's fairly persistent on the assumption that her work's shite, but despite that she loves doing a bit of writing now and again.
✧Amateur Sherlock Holmes ~ Dee's an inquisitive soul, and has a fondness for detective work in the same way someone loves tending to their garden. Not a big interest, but explorers make up the majority of history.
✦Sarcasm ~ It's a favourite pastime of hers just to be a pain in the ass to those who deserve it.
|
H A B I T S
|
✧Zed, not zee ~ Both a habitual thing and a conscious attempt to take the piss out of every American grammarist who's itching to correct the tiniest pronunciation mistake.
✦Fidgeting ~ Jay's a master fidget, usually subconsciously twirling a pen or some other pointless parlor trick object that she's got around when there's something going on that requires attention but not a whole lot of it. So far it's helped her master the art of origami and... weirdly enough Rubik's cube solving. Neat, huh?
|
L I K E S
|
✦Frankness ~ Dee makes it a point to be honest, to the point and transparent about her intentions and likes to see this in others as well.
✧Flirting ~ She's hardly serious, but, y'know, might as well entertain their thoughts, right? If only to kill time.
✦Tea time ~ There's just something sophisticated about taking some time out of your busy schedule to enjoy a cup of tea and have a civil conversation with sensible people.
✧Honest, hard work ~ Jay can appreciate the hard work that other people put in to make her day less of a drag, and is an avid fan of
working round the clock
herself.
✦Vinyl records ~ Her dad used to collect them religiously, and... well, she kinda took that hobby on board along with everything else. Nothing like the crispy sound of it.
|
D I S L I K E S
|
✦Theatrics ~ Leave the drama to showbizz, nobody's ever died from whatever you think is the end of the world as we know it. Because it sure as Hell wasn't the other
nth
times.
✧Hard, faster ~ There's no valid reason to be such an impatient little prick. Take a breather, humans have got a life expectancy of 67 years on average so relax, alright?
✦Minty stuff ~ Just because something's fresh, doesn't mean it should taste like you've just jammed an entire tube's worth of toothpaste into your gob.
✧Romance ~ Dee's not the
dinner and a movie
sorta gal. You'll either get her respect or you won't, digging through mud like a horndog isn't getting you anywhere.
✦Posh people ~ Being related to an entire flock of the bastards probably gives Jay enough incentive to point to a textbook example and say
'don't be like that'
.
|
G O A L S
|
✦Love/hate marriage ~ A relationship based on healthy skepticism and sarcasm may seem a bit masochistic, but Jay'd much rather have a significant other who isn't afraid to make fun of their partner and bicker over every little thing. In good nature, obviously.
✧Underground novelist ~ There's nothing wrong with a little ambition, and Dee would like to have some of her future work published under an alias of some sorts. Nothing major, since she wouldn't be able to handle the fame, but it'd be nice to know you've left something for this world to enjoy before you perish into nothingness.
|
F E A R S
|
✧Commitment ~ She hates having to depend on people, and would be mortified to eventually be forced to rely on others to keep on living. It just isn't for her.
✦Bugs ~ Six-legged critters from hell, 'nuff said.
✧Clowns ~ People who enjoy scaring the Hell out of little kids are fine and dandy, but... there's something about those red-nosed weirdos that rubs Jay the wrong way.
---
"Quote."
---
❖
▐
❖
▐
❖
▐
❖
▐
❖
▐
❖
▐
❖
▐
❖
▐
❖
▐
❖
▐
❖
▐
|
H I S T O R Y
|
Fresh from Canadian soil, Jay's settled down somewhere in Point View City with ambitions of solidarity and striving to make her own earnings. While her family
up north
seemingly are a content bunch breeding on a limitless pile of money, this girl has instead decided to move down the hierarchical ladder and take her pickings with the middle class. Seem a much more reasonable bunch anyway, so, y'know, win-win. But in all honesty, Dee's just glad to be gone from the high-horse posh people. Didn't really make much out of her life there, since her big-shot parents were always going on about
the next generation
and, really, she didn't feel like becoming some fat cat high on the corporation scale was up her alley. And so Jay moved away under false pretenses that she wanted to "broaden her horizon".
Going abroad didn't really bother her as much as she first thought. Jay never did have many friends considering her somewhat closed-doors upbringing, and having preemptively saved up a bit of dough for a rainy day she had no problems renting a cosy little space in the outskirts. It wasn't perfect, but it was a start, right? Right.
|
F A M I L Y T I E S
|
Nah. Moved out on her own for this exact reason so who gives two shits about family, right?
---
"Quote."
---
|
F C
|
Shizuku Mizutani
|
C O L O R
|
#FF9966
|
P R O T R A Y E D B Y
|
Byte