Johnathan RickerSettings LogOut

ID: 23321RT ||| Security Clearance: B12

---

cmd<<Search_ID

Enter ID: 43811FE

Searching Record: ID: 43811FE

....

1 Result(s) Found:

Jay Flores

cmd<<Read_Result_1

Record created: 27 years, 4 months, 12 days ago.

Last Updated: 20 years, 8 months, 24 days ago.

Bio Data:

Classified

Current Status:

Deceased

cmd<<Exi|

---

Back

New Search
JAY FLORES : THE DEALER
"Spreading anarchy, one gun at a time."
---
THE PROFILE
---
Name:
Jay Flores
Nickname:
The Dealer
Alias:
Citizenship:
American, but cannot use his own ID card as he currently recorded as deceased in Government records.
Identity:
Addict by day, addict by night.
Species:
Human
Race:
De-powered human, pass as normal.
Visual Age:
27
Factual Age:
27
Gender:
Male
Sexual Orientation:
Heterosexual
Theme Song:
"War!"
---
THE DIAGNOSTICS
---
Hair:
Short and brownish black, unkempt.
Facial Hair:
Usually none or a light stubble.
Eyes:
Dark Brown.
Build:
Mesomorphic
Skin Tone:
Light
Height:
6'1''
Weight:
170 pounds
Voice:
Same as the narrator of
this
video.
Handed:
Right handed.
Body Markings:
None
Scar Tissue:
None
Unique Body Features:
As 'Savior' gives off light energy instead of heat, his neck glows if the 'Savior' is working overtime.
Body Modifications:
His torso is half human-half machine. It houses the 'Savior'.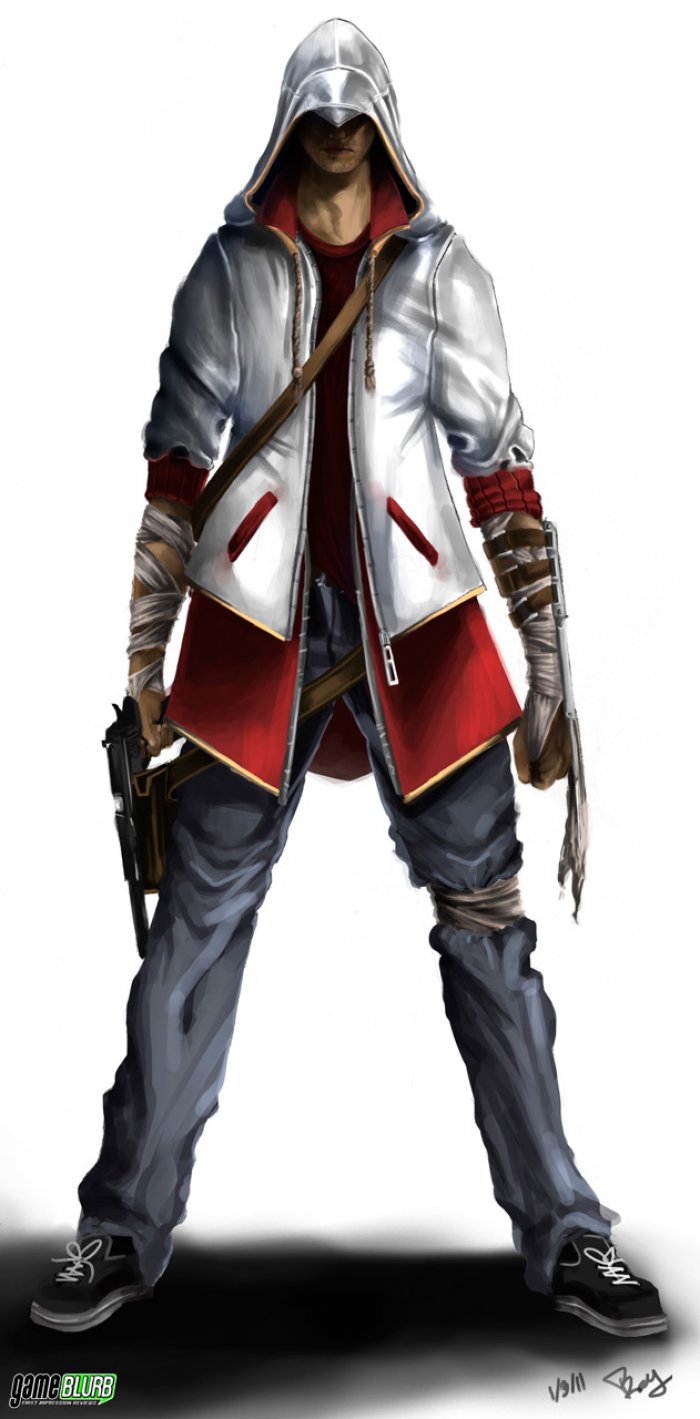 ---
THE DOSSIER
---
Quirks:
Is always smoking, regardless of the situation.
Poor people skills. Always pointing out stuff and comes off as arrogant and selfish.
No respect for ranks.
Virtue/Creed:
"Good for you, now step aside."
Motivation:
He may get his powers back.
Opinion:
Disinterested.
Goal:
Removing 'Main Part' (see below) of the 'Savior'.
Fear:
Death.
Likes
Mutant power enhancing drugs.
Women and smoking.
Orchestral music
Fighting.
Winning.
His Bugatti Cincinnati XLR, which won the 2448 award for best maneuverability from FastCars.
Mocking people.
Dislikes
'Savior', a bit. It does help him but still.
People who ask for help.
Reading
Watching movies
Alcohol
Recreational drugs.
Doctor who keep telling him he'll get cancer.
People who boss around.
Strengths:
Driving skills.
Weaknesses:
Addiction to Mutant power enhancing drugs and smoking.
Personality Description:
Jay is a nice person. No really, he is. It is just the smoking, the drugs, the people he surrounds himself and the stigma of being more than a homo sapien that makes him look bad. Or at least that is what he likes to think. That is how he is, blaming others for his mistakes and faults.
He actively tries to avoid work and responsibility and if given work he will be as counterproductive as possible. This is because he easily gets bored. That's why he hates reading books and watching movies as they require far too much time.
He always has had a fear of dependency. He does not know why. Maybe because he does not like to give any help and so doesn't want any in return? He also tries not to get intimate, even though he likes women swooning over him, because he doesn't want people to know about the 'Savior'.
---
THE TALENTS
---
Rating System
[Perfect] - [Excellent] - [Good] - [Above Average] - [Average] - [Below Average] - [Poor] - [Very Poor]
---
Power Source

Excellent

Power Source Name:
Unknown. See below.
Combat Prowess

Poor

Hand-to-Hand Combat:
He is better off with his knives and guns.
Good

Melee Combat:
He doesn't use larger melee weapons but he is very good with his twin hidden knives.
Above Average

Armed Combat:
He uses all sorts of guns and other ranged weapons and can be considered a good shooter.
Mutant Powers

Depends

Telekinesis:
Before the 'Savior' was incorporated in him, he was, as a child, very good in his powers. He was capable of moving cupboards, people, and even the car without having to move his hands. After the 'Savior' was attached to his body, he has only been able to move cups and that too small distances. If he uses drugs he is able to move around small tea cups, but that's all.
(Once, much later, he gets his power back, these will be his powers)
Tier 1 - Move:
Can move an object
Tier 2 - Twins:
Can move two objects together but as one.
Tier 3 - Crush:
Destroy an object
Tier 4 - Tilde:
Move multiple objects separately.
Skills

Excellent

Driving:
very rash driving.
Good

Shooting People.

Excellent

Getting into trouble
Very Poor

Taking advice
---
MENTAL FACILITIES
---
Rating System
[Perfect] - [Excellent] - [Good] - [Above Average] - [Average] - [Below Average] - [Poor] - [Very Poor]
---
Excellent

Will:
"You know I wont listen to you. Why try?"
Below Average

Leadership:
Not a sociable person so handing him the top job will not be a good idea. "You go on your own merry way and I'll go on my own."
Below Average

Tact:
"And why should I be doing that? You like the king or somesuch?"
Excellent

Courage:
Almost to be the point of being foolish.
Below Average

Bloodthirst:
War! Good god y'all! "[sarcasm]Yes! Let's kill everyone. Wont that be perfect?[/sarcasm]"
Below Average

Humanity:
Humanity? Hah! "Oh! You are in trouble. Well, too bad."
Above Average

Wealth:
His now deceased hacker friend payed him well enough to buy a Bugatti Cincinnati.
---
POWER GRID
---
---

INTELLIGENCE:

█ █ █ █ █ █ █ █

█ █

:8/10

---

STRENGTH:

█ █ █ █

█ █ █ █ █ █

:4/10

---

SPEED:

█ █ █ █ █ █ █

█ █ █

:7/10

---

DURABILITY:

█ █ █ █

█ █ █ █ █ █

:4/10

---

ENERGY PROJECTION:

█ █ █ █

█ █ █ █ █ █

:4/10

---

FIGHTING SKILLS:

█ █ █ █ █ █ █

█ █ █

:7/10

---
---
CLOTHING & ARMOR
---
Head
Hoodie
Neck
None
Chest
Dress
Back
Dress + Cape(sometimes)
Arm/Shoulder
Dress
Right Hand
Bracelet containing Hidden Blade
Left Hand
Bracelet containing Hidden Blade
Right Accessory
Watch
Left Accessory
None
Waist
Multi-purpose Belt.
Legs
Dress
Feet
Shoes

---
ARMAMENT
---
Primary Weapon

Weapon Name:
Death
Weapon Type:
Hidden Blade x2
Ammo:
Spring action.
Clip Size:
NA
Spare Ammo:
NA
Attachment 1:
Poison
Weapon Description/Info:
Hidden blades. In their retracted position they are inside special designed bracelets.
He uses guns as his secondary weapons. Usually pistols as their accuracy is good.
---
PARAPHERNALIA
---
Equipment
HyperCortisone D
Hyde Formula
Technological Devices
'Savior'
Bugatti Cincinnati
Weapons
Twin Blades
Weston 9mm pistol
AK-144 Rifle
---
BACKGROUND
---
Alignment:
Rogue
Marital Status
Single
Relatives
Orphan
Birthplace
Unknown
Group Affiliation
Occupation
Henchman for a hacker till 2 months ago. Now unemployed.
Education
No formal education.
Recruitment
Bio/History
Four Nights Ago, Riker's Island
A small robot whirred into life. Big Brother had work for it:
Clean Cell; ID:G19840
The robot's caterpillar wheels started moving. Its red laser based eyes searched the environment, relearning. It moved across the vacuum of the corridor searching for the room G19840. Slowly it redeveloped all memory functions and abilities, that it had lost when it was switched off the last time, as it moved quietly. Other robots passed it, only acknowledging it because they did want to crash into it.
It was on a small base on Riker's Island which held all human dissenters. It was a base, separate from the main mutant holding settlement. It reached, on time, ten minutes after it had been revived. The room had a thick black door, a bulkhead. The machinery on door scanned the robot and accepted its request to move inside. The door slowly opened as gas filled the corridor but soon the ventilators removed the air.
The room had nothing, apart from the dead body. The robot walked inside and surveyed the room. It was painted black, it being everything. The robot's sensors sensed movement; it were the two pieces of paper in the dead body's clenched fist. The sudden gushing out of air had caused the movement. The little robot connected to the network.
From there it learned what it had to do. Dump the dead body in the trash chute along with any other 'human instruments' on it, after taking photos. Human instruments comprised of everything humans used. The little robot took the paper out of the dead body's hands. It contained words. As the little robot read, the data was recorded:
If are reading this, I am dead.
I was given this paper to write out a confession, my final words. But I shall not confess anything I have not done. Instead I will write about the person who will bring you down, dearest Big Brother.

More than twenty years ago I lived in an orphanage. A nice place where all non-mutant children lived; whose parents were mutants, and so were killed, or normal, and were dead. Our caretaker Susan Calvin, a sweet old lady, took great care of us. "It's not who you are that is important," she said to us some nights, "it's what you do." That lady was delusional.

So we lived happily, while Ms. Calvin told us about the great world we would see. Again, delusional. But one day, the day I turned six, the door opened. And in walked a scrawny little boy, whose eyes were larger than they should be( it seemed). But looking at them made me jealous. They were very beautiful; one had green and the other had a red pupil. I have never seen anything that beautiful. Nothing.

The starry eyed child never talked much. He was only four but already seemed bored. Or sad. Forgive me, I was too young then to remember. He was smaller than the others his age but was never bullied. The kids, me included, did try, of course, but he did not respond to any insults. He just sat there, looking at us. As if did not understand what we were saying.

Slowly most kids lost in interest in him; he just sat outside the door on the stairs doing something. I was too busy enjoying and being six to really care. We played hop scotch, ringa ringa roses and Sorry. So for the next two months I saw little of him. He slept on the bunk bed above mine, he sat on the chair next to mine for supper, but he never talked.

One day my friend Carlos got sick. Ms. Calvin freaked out and called the doctors. They took him away and Ms. Calvin told us he would be gone for sometime. Now that I think about it, he never did come back. Anyways, I was bored so I asked the little kid- I didn't know his name then and you don't need to know it now- if he wanted to play. Surprisingly he said yes.

Fast forward two years, I think. Living in this hellhole has made my memories fuzzy. He was my best friend. The little scrawny kid was just a little kid now. I even introduced him to my friend, Smithy and Trigger( they were imaginary but not that you care). He told me about the twins A and B. We played many games, except catch catch because he always managed to win.

I was happy. My little bubble, my little friend, my insignificant life. Unfortunately in this fucked up world nobody remains happy, no Sir. One day I doctor came to the orphanage. He carried a big box. I was scared. My little friend seemed to know him. He didn't come out for the whole day. Ms. Calvin seemed to like the man, but then again she was always smiling so I don't know.

Something inside my little kid snapped. He went back to his silent ways. I still don't know what happened(I do, but you don't). One day we were just playing when ran out of the bedroom crying. Ms. Calvin had gone out and there was nothing we could do. We all stood there as he looked as us and kept crying. I looked at his hand, they were red. He was bleeding. No it wasn't just a small cut but a deep gash.

I was just seven; or eight; or nine. I didn't know what to do. I just looked at his eyes, tears making them more beautiful. It is amazing. I don't remember much as to how he looked except that he was weak and his eyes, his eyes stole the limelight. There were just...

After that my memory just provides fact I learned over the years. Something had fallen on my head and I lost consciousness. Then when I woke up he was all over the news. He had killed two children and injured a third, me. I still don't believe it. He wouldn't kill anyone! You stupid robots. How low have you fallen?

Because the orphanage was close, yes because of that, some couple took me in. Many days I asked if my little friend was coming. Never said yes. Brainwashed bastards. I grew up in their household. Never loved, always 'loved'. I lived by life 'happily'. I learned some law, then some other stuff. Read my file.

But one day it all changed. I met him again! I was so happy! I was so so happy! Alas, in this world nothing can be happy. He had changed. For the worst. No longer he was the starry eyed kid I knew. He was twenty five now. He was not what I expected. I had expected him dead; that's what I was told. And robots never lie about the situation of a person( robots are good? Bah humbug).

He didn't remember anyone. Not Susan Calvin. Not Raymond. Not A or B or Smithy or Trigger. Not me. What was worst than not being remembered by him? He wore contact lenses now! And his eyes weren't oversized!

He was now a normal twenty something person. He was normal in every way now, nothing unique. He walked normally. He insulted, mocked, derided everyone. He had a car. He smoked a lot. Loved him. That's what he was now. Normal.

It still cannot believe it. Why would someone change himself that much? You see what I'm doing here, it's foreshadowing. Dumb robots like you cannot understand. He had changed inside physically too. He was.. part robot. Ugh! I knew then what that happened that night. He had killed those children. He is...a... monster... mutant...

But he is on our side. He is... he went to his friend. They will get his powers back and he is destroy. You are no good for us, Big Brother. Because you lack the same thing all tyrants do, Humanity. Fuck you, Big Brother.
The little robot threw the pieces of paper in the chute.
Lived in an orphanage till six.
One day looses control over his powers, kills two other children.
Sent to a doctor who puts the 'Savior' in him.
Doctor sends him to a hacker.
Hacker updates his record to deceased.
Lives with the hacker till he is eighteen, then starts working for him.
2 months ago:
Hacker, now retired, decides Jay is old enough to control his powers.
The removal process goes horribly wrong.
When Jay wakes up, the lights are out, room is half destroyed, hacker and an another guy dead and the 'Savior' now sentient(can talk to him on its own volition).
Savior:
The main problem that the creator of the 'Savior' had was that the doctor didn't what Jay's source of power to use Telekinesis was. He only knew had Jay manipulated the Dark Energy around a object and not the object itself.
Due to time constraints the doctor subdued the part of the brain that controlled his powers. Unfortunately that didn't seem to work and so he added many 'plugins' to enhance the ability of this machine, which he called the 'Savior'.
Notes:
Added by the Doctor:
Main part of the 'Savior' releases a chemical as needed to keep the power controlling part of the brain in check.
One lung + other smaller organs removed. Plugin One added to act as these parts.
Eye removed. Plugin Two are artificial eyes.
Plugins Three through Fourteen added to improve precision and ability of Main part.
Plugins Fifteen through Twenty One added to improve decision making skills of the 'Savior' (To decide when it is and when it isn't required to release chemical)

Added by the Hacker:
Plugins Twenty Two through Fifty to help Jay (they plugins added a voice to the machine and allowed it to help jay by connecting to the network, finding information, etc)