Sewers & Subway System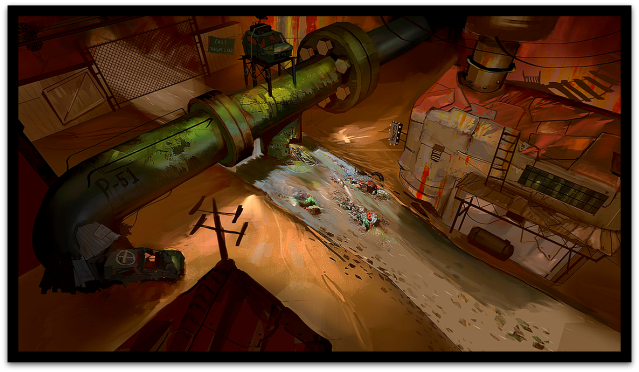 "An ancient, outdated sewer complex and underground transportation system."
Built centuries ago, this forgotten and outdated sewer complex has deteriorated into a dark, broken-down maze. It's easy to hide here, but without proper preparation, it's almost impossible to get back out. A while back, a demolition project had been started to get rid of the sewer complex, but it ran out of funds after draining most of the place of human waste. However, you should still watch your step. Rats run rampant here, nibbling on bodies that never found their way out.

Miles upon mile of tracks, that extend throughout all of New York City. These tracks can get you anywhere you want to. This is the infamous New York City subway system. A lot can happen when taking a trip on one of these, but it's nothing to locals. Recently, the subway cars have become a thing of the past as sparkley new, above ground versions have replaced them.

The combination of these two underground systems have become home to society of mutants and humans, known as the Morlocks. Because they stay offthe radar, they tend to be left alone by the government and any other affiliated organizations.
0 posts here • Page 1 of 1