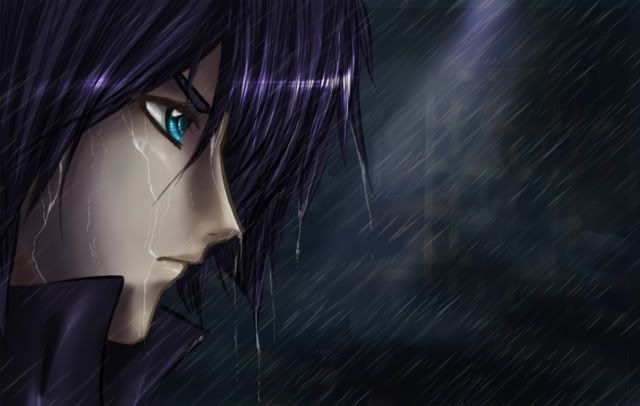 Nickname:
He probably has many unwholesome nicknames throughout the facility, however none have been said to his face.
Gender:
Male
Age:
25
Duration of Stay
: Sam's worked at the facility for about five years now.
Abilities:
1. Psychology.
Sam has a diploma in Psychology, and uses his knowledge to gain exceptional results for the facilities owner. He's been one of the ones pushing for a social experiment for some time now. He uses what he knows of social and intrinsic psychology to break the Anomalies he is put in charge of. He's become exceptionally good at it, and is one of the best in the facility. This is partially due to his acknowledgement that these Anomalies are human, and therefore must be broken as such.
2. Torture
Through the facilities training he has also learnt the skill of torture. He has four years of experience in this field. He particularly loves the medieval techniques, though rarely gets to use these due to their debilitating results.
3. Strength
In order to be the best he possibly can be at his job, Sam uses a strict fitness routine. He uses it for the sense of peace and purpose it gives him, for a possible need of combat and also because of the evidence supporting it's help in mental strength. He has an incredibly strong upper body, and his endurance ranks fairly high even amongst the guards.
Weaknesses:
1. Arrogance
Sam is completely proud of his achievements and status. Once he has finished analysing a situation, he always assumes that things will go to plan. Since he has always been a high achiever he is unaccustomed to failure and will not deal with it very well.
2. Organisation
While it seems like a strength, Sam is meticulous to a fault. Everything must be in order, and he has a particular quirk in regards to having everything even and in patterns. In the rather messy job at the facility sometimes it can bother him as things do not always remain scheduled.
3. Emotional
Although many would assume that in order to be good at the job Sam performs you would need to be made of steel, Sam is the opposite. Due to his education in psychology and personal nature Sam is a very emotional guy. He uses this as a strength to understand his victims, but in turn it puts him at a downside as he can become easily hurt by the right person.
Appearance:
His most distinguishable features are his piercing blue eyes. They are a dark cobalt, and seem to stare through most people. His dark black hair is dead straight and is long enough to reach the top of his eyes. It sticks up around the sides and never seems to sit the same way. He has a narrow face with quite delicate features and his skin is quite an unhealthy pallor as it rarely sees the sun. Sam's upper arms are heavily muscled and his trunk is well defined. For clothing he prefers the neutral black and whites, though on special occasions wears blue to match his eyes. He's very fond of turned up collars and smart casual dress. When he's busy at the facility however he normally has shirts with the sleeves ripped off in order to avoid ruining nice shirts but also to remain intimidatingly well dressed.
Personality:
Sam is a stranger personality. He almost has two. To the rest of the world he's a friendly, gentle guy, if not a little reserved. He's cheery, has a good sense of humour and enjoys late nights out with his friends. At the facility however he is downright sadistic. He enjoys playing with the anomalies minds and loves the satisfaction of breaking another. Deep down he's a little concerned about his own lack of concern for these people, however with enough logic and reasoning he's convinced himself that it's necessary. He believes strongly that in order for some to enjoy life, others must suffer. It's luck of the draw. As a result he's not one to go for revenge nor does he hold grudges. He accepts whatever his lot is in life, which he expects others to do also. He's always calculating and enjoys a sense of status when he's at the facility. Power is something he has become accustomed to and he loves wielding it.
History
After receiving his diploma, Sam got a job at as an assistant psychologist within the facility, mainly in the less secure areas in animal testing. Within a year he showed much promise and gradually he worked his way into the behavioural department with the Anomalies themselves. The next three years he gradually learnt the best way to gain information and to remove the fight from most Anomalies. He was then promoted and now holds the highest field job within the department. Technically the owner was considering putting him in charge of the department, but seeing Sam's skill in the field the promotion has not come. While Sam would enjoy having the high status position, not getting the job is life so he accepts it without complaint. At the moment he is in charge of the social experiment, though still under the control of the departments head.
Character Link:
Sam is well known to all Anomalies in the facility. Though he specialises in the care of the most dangerous particularly Ember and Reyna.