╔
║
║
║
║
║
║
║
║
║
║
║
║
║
║
║
║
║
║
║
║
║
║
║
║
║
║
║
║
║
║
║
║
║
║
║
║
║
║
║
║
║
║
║
║
║
║
║
║
║
║
║
║
║
║
║
║
║
║
║
║
║
║
║
║
╚
╗
║
║
║
║
║
║
║
║
║
║
║
║
║
║
║
║
║
║
║
║
║
║
║
║
║
║
║
║
║
║
║
║
║
║
║
║
║
║
║
║
║
║
║
║
║
║
║
║
║
║
║
║
║
║
║
║
║
║
║
║
║
║
║
║
╝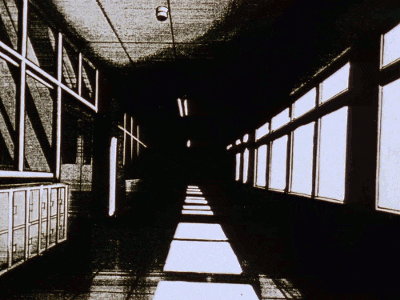 The fact that any of these children have been sent here means that they're trouble makers. Whatever their offense is, their wealthy and (superficially) worried families have sent them here. Castle Academy is a type of correctional boarding school for delinquents who have been cast out from many schools for their behavior, and this is their last chance to reform before they'll be forced to do home schooling. This school is located in the mountains, quite a bit away from the nearest down, though it isn't impossible to get there. It snows every so often in the mountains, though, so leaving to go to down is not a usual feat. The academy isn't entirely jail-like and hellish, though. There are commons rooms with things like televisions, games (from electronic, to table-top, to whatever you can imagine!), and sitting areas—anything one could hope for as a teenager! Here at Castle Academy, the staff focuses on reforming teenagers while also letting them enjoy life. After all, nothing could ever be learned by letting the poor kids suffer!

All that being said, delinquents are the least of this school's worries.
The school has been functioning for many, many years—even throughout the rumors of murders and suicides happening in such a school. Whether or not you believe the murders, it can't be easy living in a vaguely castle-like boarding school where there were even rumored to be something like murders. Some may even hear rumors of strange events happening at the school, like mannequins from the sewing club room moving about at night, or to books flying off the shelves at the library, but for a while no new students were moving in, so the current resident students could rest easy (for it is said that the ghosts don't like new arrivals...). Now, however, our Castle Academy is receiving new arrivals, as they are once more accepting teenagers who are troubled into the humble boarding school! Whether these children were sent by genuinely worried parents, or wealthy parents only concerned about their own image doesn't matter now. What matters is that they're here, and the ghosts... are angered. With another blizzard expected to roll in after the new teenagers have settled in, they'll be cooped up in the school for some time after arrival... which gives the resident ghosts plenty of time to plot some revenge for the disturbances.

Enter, if you dare!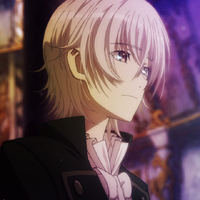 [ students will go here ]
No godmodding. You should know not to do this by now.
For ghosts — always get permission. If you want to hurt another character, get permission!
Be believable. Your character shouldn't have murdered someone. That's not why they would be sent to this school. Be bad, but not horrible.
All characters must be 14-18. They're students.
Staff members will be played by me. They won't be too relevant, though.
There are only four ghosts. There are an unlimited amount of students to be had.
You can have up to 4 characters, but only one ghost. If you have two characters, only one can be a ghost, but you can have up to 4 characters.
Have fun! :')
Taking place in...
23 posts here • Page 1 of 1
23 posts here • Page 1 of 1
Arcs are bundles of posts that you can organize on your own. They're useful for telling a story that might span long periods of time or space.
There are no arcs in this roleplay.
There are no quests in this roleplay.
Here's the current leaderboard.
There are no groups in this roleplay!
Welcome home, Promethean. Here, you can manage your universe.
Arcs are bundles of posts from any location, allowing you to easily capture sub-plots which might be spread out across multiple locations.
You can create Quests with various rewards, encouraging your players to engage with specific plot lines.
Settings are the backdrop for the characters in your universe, giving meaning and context to their existence. By creating a number of well-written locations, you can organize your universe into areas and regions.
Navigation
While not required, locations can be organized onto a map. More information soon!
There are no groups in this roleplay!
By creating Collectibles, you can reward your players with unique items that accentuate their character sheets.
Once an Item has been created, it can be spawned in the IC using /spawn Item Name (case-sensitive, as usual) — this can be followed with /take Item Name to retrieve the item into the current character's inventory.
Give your Universe life by adding a Mob, which are auto-replenishing NPCs your players can interact with. Useful for some quick hack-and-slash fun!
Mobs can be automated spawns, like rats and bats, or full-on NPCs complete with conversation menus. Use them to enhance your player experience!
Current Mobs
No mobs have been created yet.
Locations where Mobs and Items might appear.
You can schedule events for your players to create notifications and schedule times for everyone to plan around.
Add and remove other people from your Universe.
Orphanage
By marking a character as abandoned, you can offer them to your players as pre-made character sheets.
WIP
"I'm not a bad kid, I swear." MWIP
The Forge
Use your INK to craft new artifacts in Ghost Rule. Once created, Items cannot be changed, but they can be bought and sold in the marketplace.
Notable Items
No items have been created yet!
The Market
Buy, sell, and even craft your own items in this universe.
Market Data

Market conditions are unknown. Use caution when trading.

Quick Buy (Items Most Recently Listed for Sale)
None
Discussions
Topics

Replies
Views

Last post
Most recent OOC posts in Ghost Rule
There have been no posts in the OOC topic for this roleplay!