"If I am worth anything later, then I am worth something now. For wheat is wheat, even if people think it is grass in the beginning."


X

~ Van Gogh
---
---
NAME


Kina Qadir



NICKNAME/S


Kina Q is the only one she's got.



AGE


19



DATE OF BIRTH


March 25th, 1997



NATIONALITY


Afghan



ETHNICTY


50% Afghan, 50% Iranian



SEXUALITY


Heterosexual, although she might be open to experimentation.



DIALOGUE COLOUR


Dialogue:

#CC6600


Thoughts:

#7F5217
---
---
---
---
║
║
║
║
║
║
║
║
║
║
║
║
║
║
║
║
║
║
║
║
║
║
║
║
║

ABILITIES
{
Wind/Air Manipulation ; Aerokinesis
}
Some people take air for granted. As humans, we breathe it in and out, seemingly unaware of the fact that every time it enters our lungs, it gives us life. For Kina Qadir, not only does air provide survival in a broken world, but also the strength to fix it. Using motion, she is able to generate, manipulate, and shape gusts of wind. Not only can she use these gusts to push things back, but she can also use them to propel herself upwards, as well as shoot herself forward at rapid speed. This comes in handy whenever she needs to jump a tall fence, scale buildings and trees, or even when she's running late for something and needs to blast herself forward in order to make it on time. Although not particularly dangerous or large, she can create twisters. She can also use her aerokinesis to levitate a few feet off the ground. However, this only lasts for a short while, as her hands and feet need to constantly be in motion in order for her to stay airborne, and that can get tiring. Because wind and air is fundamentally invisible to the naked eye and cannot be seen by conventional methods, neither can the attacks or forms she creates by or from it, therefore making it an invisible, versatile, and resourceful weapon that might pose a threat to anyone who tries to get in her way. After all, it's hard to block or dodge something you can't even see.
Nevertheless, Kina's powers have limits and weaknesses. She cannot conjure wind herself; she must use motion and kinetic energy in order to 'stir' it. Once the particles are moving, she can use her powers to strengthen them, keeping them flowing and creating currents of air in the process. Fires are tricky. Using her wind powers over flame will only make the conflagration stronger, as oxygen strengthens it. This can be either a curse or a boon depending upon the situation. She couldn't imagine having to escape from a fire, or even worse, having to deal with another Gifted capable of pyrokinesis. Worse than that would be facing someone with electrokinesis, as a Gifted with that power could use electrons to detonate the various compound molecules found within the air, therefore overwhelming her. Until then, Kina isn't looking to pick a fight with anyone. She uses her powers for day-to-day tasks, and that's it. And for the most part, they make life easier.
---
---
---
---
║
║
║
║
║
║
║
║
║
║
║
║
║
║
║
║

APPEARANCE


Besides her light Pashtun accent and humble height of 5'3'', she really isn't that extraordinary. Curly black locks frame her oval face, which is adorned with dark brown eyes, full mauve lips, and a slender nose. Her cheeks naturally glow a rosy hue whenever she grins, and her cinnamon-colored skin, although dry and baggy underneath her lids, seems to glow in the sun without a blemish or freckle to be seen. Her thick brows are quite expressive, allowing perceptive friends to read the insides of her mind like a book. Although her smile is bright and somewhat dainty, her top teeth are slightly crooked. She doesn't mind this, however, as old acquaintances have testified that the imperfection gives her more character. Although she is short in stature, her body is quite long and lean; almost boyish, if you will. Her arms and legs are known for their innate scrawniness. However, in recent weeks, she has started to notice these parts grow wider, as her daily jogs and workout sessions are beginning to pay off with much-needed muscle. Her weight is a meek 105 lbs, but with the protein she's inhaling and larger portions at dinner, it will increase in due time. Although Kina has a great figure, she also has a tendency to slouch, so don't expect her to be showing off her body with high esteem. Except for a few scrapes and bruises on her knees, back, and elbows, she doesn't really have any marvelous battle scars worth displaying. Although she is considering getting a tattoo, she currently has none. Not only does she need money in order to purchase one, but Kina feels that a purpose must also be present in her decision. She won't get an aesthetically pleasing design inked upon her skin just because she wants it there. To her, a tattoo needs to mean something. Until a forceful event occurs within her life, her skin will remain clean.



STYLE


If someone were to describe Kina's clothing style, they'd use words like simple, modest, and presentable. They'd also say that she has a penchant for flowy skirts, sandals, tank tops, and the color black. However, if Kina herself were to describe her manner of dress, she'd use adjectives such as radical, disgraceful, and showy. This is because she was raised in Shia Islam, and according to the Qur'an, women must cover all of their hair and body with the exception of their face, hands above wrists, and feet below ankles. Tight-fitting clothing and glamorous outfits are not to be worn, as it is a sin to show off the body, and/or give in to societal pressures. Kina used to abide by these honorable guidelines as a child. However, as she's assimilated into Western culture, adapted to a new lifestyle, and learned of the prejudice surrounding Muslims and Gifted, she's made a decision to discard her hijab and dress like a typical New Yorker. Her reasoning for casting aside her religious garments is twofold. Firstly, there is so much prejudice surrounding Muslims in America today that she couldn't imagine what it would be like if the public found out that she was also a Gifted, let alone an unregistered Gifted and technically an illegal immigrant. Clearly, speculation into her gentic and religious background would possibly lead bigoted officials into concluding that she is a terrorist, and although the chance of such a wild proclamation is a slim one, Kina doesn't want the chance to exist regardless. Secondly, after being exposed to the wider world and cultures outside Afghanistan, as well as horrible tragedies and a greyer method of thought, Kina is beginning to doubt her faith. She has enjoyed her freedoms as both a Japanese and American citizen, and is unsure about turning back. She still practices Islam, but she does so loosely. Kina is at a stage in her life where she needs to think for herself, and knows that in order to appreciate her heritage more fully, she needs to break away from it for a while. Perhaps she'll wear her hijab again in the near future, but until she knows whether its a larger sin to return to the garment after not wearing it for a long period of time or disregard the covering completely, she'll keep it in a safe spot within her suitcase.
---
---
---
---
║
║
║
║
║
║
║
║
║
║
║
║
║
║
║
║
║
║
║
║
║
║
║
║
║
║
║
║
║
║
║
║
LIKES


In order to keep balance in her life, maintain focus, and work on her flexibility, Kina practices both meditation and yoga. She's been working hard enough on the latter that recently she has been able to perform headstand poses with moderate success. Jogging is another physical activity she likes to undertake on a daily basis. She goes for a run every morning, sometimes bringing her music along for the journey. She prefers tea over coffee, her favorite flavor being jasmine. If you ask Kina what her favorite place is, she will always tell you that it's the beach, as she finds euphoria in jumping over waves, building sand castles, and just lying in the sun. She's just recently gotten into gardening. She loves it so much and will become so engrossed in growing her plants that sometimes she'll have full-length conversations with each one and give them silly names, too. For some reason, she has a fascination with insects and feels conflicted whenever someone asks her to kill a fly or spider. It may sound a bit cheesy because of her power, but Kina also loves the sound and display of wind chimes. She keeps telling herself that when she moves into her own house someday, wind chimes will be the first thing she purchases.



DISLIKES


Kina was born and raised in the hot Afghan sun. She is used to dry, cloudless climates. Therefore, she is unable to stand either rainy days or cold weather. She hates the taste of soda, as the fizziness and artificial sweetness of the drink makes her lips pucker in revulsion. Although she is a lover of all music, the sound of bagpipes disgusts her. They are much too shrill and loud for her sensitive ears. On a much more serious note, Kina is unable to tolerate liars, cheaters, and racists. If someone lies, cheats against, or shows prejudice towards her or someone else, she will refuse to show respect towards that person. She doesn't have a reputation for forgiving those kinds of people either.
---
---
---
---
║
║
║
║
║
║
║
║
║
║
║
║
║
║
║
║
║
║
║
║
║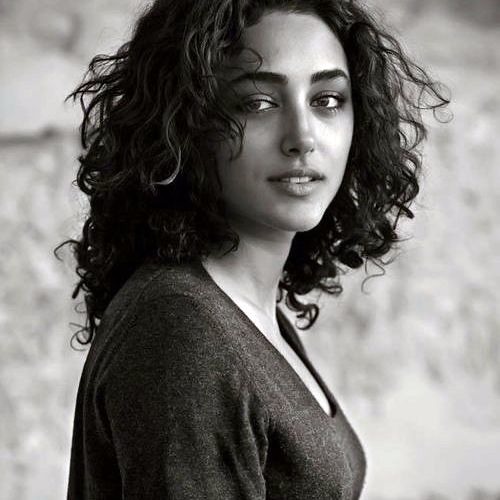 QUIRKS | HABITS


Chopsticks, due to her time in Japan and the demands of her roommate, she tends to eat with nothing but chopsticks. Most of the dishes she makes allow her to use the utensils with ease, however, there will be that awkward occasion where she'll cook a steak and grab chopsticks to go with it, realizing too late that she needs to cut the meat into pieces before she can actually eat it.
Fingers, whether or not she's using her aerokinesis, it always seems like her digits are in motion. From tapping on tables, to swishing them along to the beat of a tune, to balling them up into fists whenever she's anxious, her fingers can almost be compared to a dog's tail in the sense that they indicate her emotions and mood.
Doodling, she's not really an artist, but whenever a pen and paper is nearby and Kina is bored out of her wits, she'll start drawing whatever comes to mind. She tends to scribble a lot of spirals, as well as eyes, butterflies, and various cartoon animals.



TALENTS | STRENGTHS


Trilingual, capable of speaking Pashto, Japanese, and English fluently. She tends to cuss in Pashto, as it is her native tongue.
Observant, while preferring small details over the general picture has its disadvantages, it also has its upshots from time to time. Kina is one of those people who can notice things from a mile away. It makes her nitpicky and meticulous, but it also allows her to perceive pieces of information which others overlook. Combined with a great gut sense, she can immediately tell whether something is fishy or not just by a quick glance and a few calculations in her brain.
Fighting skills, by no means is she a karate master or an expert MMA fighter. However, Kina has been taught a few tricks that would allow her to easily defend herself if she were ever in danger. She's even dabbled in swordplay, however, it's best to say that she's still a beginner in the art.
Cooking, it's not her favorite hobby, but for some reason, every recipe she tries somehow turns out great. She loves her udon noodles with mixed vegetables. She also likes to create her own soup dishes, and is a sucker for curry.



FLAWS | WEAKNESSES


Curiousity, we all know the famous saying about how curiosity killed the cat. Even though Kina's curiosity has metaphorically killed her about a million times over, she still refuses to back down from her pursuit of the truth. Some say that she's nosy, but considering she wears her heart on her sleeve and maintains an inability to lie, some could also say that she just has a natural inclination towards honesty and straightfoward facts. Her thirst for knowledge is a kind of thirst that can never be quenched. Because of this, she doesn't always know when to back down from asking questions, and in certain situations, that can become a problem.
Messy, although she is meticulous, she's not really a neat freak. Much like the inside of her head, her bedroom tends to be a wild cluster of random items spread apart and laid out for her to rummage through and occasionally trip over. She makes an effort to clean every other week, but she could still improve.
Back pains, even though her posture is still quite terrible, it was far worse as a child. She suffers from mild scoliosis, experiencing aching sensations in her right shoulder from time to time. Sometimes it gets so bad that she needs to sit with a hot pack pinned against the back of her chair in order to relieve the pain.
Doormat, because she has a strong sense of moral obligation and a difficult time saying "no" to others, she can get unwillingly taken advantage of, working long hours and exhausting herself just so she can keep a promise or keep herself stable.
Unaware, not being in tune with her own emotions puts a dent in her perception of other people's feelings. Kina has difficulty "reading between the lines," so unless you tell her straight up how you feel, she's going to remain gullible to your problems, desires, and needs. Because she takes her own efforts for granted, she will occasionally forget to give others a pat on the back for their hard work. Frankly put, sometimes this flaw can end relationships as soon as they begin.



FEARS


Her secrets exposed, putting all pleasures of living in a new country aside, Kina is technically an illegal immigrant and an unregistered Gifted. If someone important were to find out about her dishonorable status, she'd have a lot of trouble on her hands that she isn't capable of dealing with right now.
Thunder, the monstrous cracking sound, the rumbling of the earth, the unexpected and unpredictable timing - it all frightens her. For some odd reason, the sound of thunder absolutely terrifies her, and when there's a thunderstorm outside she will oftentimes bury herself deep within a blanket fort and pass the time with a book until it's over.
No family, it's the fear of not having a group to call your own - of having no one to trust or lean upon during desperate times. She used to have those kinds of people in Afghanistan; people she could call family. Now that they're gone, she doesn't know if she can ever find anyone to replace them. Although she hates to admit it, she has a very foolish hope of being reunited with her parents someday. There's a part of her aching to find them and have her childhood wishes fulfilled, and yet there's another part of her which knows that the fanciful idea is absolutely unrealistic. It tears her heart to pieces, and she doesn't know how to piece them back together again without eliminating the problem. All she wants to know is the fate of her mother and father after they abandoned her nineteen years ago.
---
---
---
---
║
║
║
║
║
║
║
║
║
║
║
║
║
║
║
║
║
║
║
║
║
║
║
║
PERSONALITY
"Plan for our lasting preservation rather than our temporary pleasure."


xx

~Augustus Caesar
_________________________________
Kina's demeanor can be compared to that of a bee's: diligent, dutiful, and concerned for the well-being of society as a whole. She has a healthy dose of both optimism and pessimism, allowing her to judge situations realistically. Her mindset is that of an inspector's, making sure underlying structures that keep her world together remain unbroken. Therefore, she is partial to tradition, loyalty, and justice. On the other hand, she's ignorant to fads and trends. Some might say she's an old soul, but honestly Kina just enjoys the simple pleasures life has to offer and doesn't want to make her experience on earth any more complicated than it already is. Because of her thirst for knowledge and need for factual information, she is defined by her almost childlike curiosity. She is able to store everything she learns inside her brain quite nicely, easily pulling out the morsels of knowledge she's accumulated whenever she faces a new situation. You can say that she's intelligent, but not really in a scientific, book smart sort of way. After all, in the nineteen years she's lived, she's never received a proper education.

Kina bases her ego and choices off of prior experiences, and because of the specific experiences she's faced in her life so far, she tries to maintain a reputation of being an introverted, careful, "good" civilian. She is interested in security, peaceful living, balance, and structure. Breaking the rules frightens her, but fortunately, she's not so anal that one can consider her a stick in the mud. She knows exceptions must be made every now and then. If there's a good enough reason for her to step outside her natural mode of living, then she'll support it. However, her motto is, "if it ain't broke, don't fix it." She grimaces at the sound of change as though she were swallowing children's Tylenol. Kina doesn't want to reinvent a wheel when it's already functioning properly, keeping herself and others happy, safe, and healthy. There's nothing she hates more than letting people mess with good structures and systems, causing damage in the process. She'd rather have a plan and stick to it than use improvisation. In her opinion, a risk is much too risky. After all, there is a slight sliver of her brain that dabbles in perfectionism. When everything goes wrong and she is not prepared for it, she can't help but think that the whole green world will burn alongside her shortcomings.

But all-in-all, she's a dependable, serious type that enjoys fulfilling promises and working towards a goal. Interestingly, she has a great sense of humor and a penchant for pranks, and while she may seem business-oriented at times, she does have her fair share of secret quirks and innocent hobbies. When it comes to participating in social situations, she's not bad, but she's not entirely good either. On the one hand, challenging, lively conversations enthuse her, and while she prefers to work alone, she can become a valuable member of the team when a situation calls for it. On the other hand, it seems as though there is a barrier separating others from entering Kina's innermost thoughts and emotions. For some people, talking to her can almost be like talking to a brick wall. Albeit a spry, good-natured brick wall, but a brick wall nonetheless. This is because Kina is actually more sensitive than she lets on. She has sentiments, and is aware of the fact that dwelling on them can destroy her. Therefore, she is afraid to be in touch with her emotions, and is fearful of becoming too intimate too soon. Because of the lack of empathy towards herself, she struggles to empathize with others.

However, despite the imperfections surrounding her sensitive side, Kina is still generous, hopeful, and full of integrity. She believes in what's good, and will do anything to make sure that the wheels of her world, as well as the world of others, keep turning without a hitch. Sometimes, this desire to do what's important prompts her to make decisions some would consider brave. However, Kina doesn't consider herself brave in any way. In her eyes, she's just an ordinary young woman trying to do the right thing.
---
---
---
---
║
║
║
║
║
║
║
║
║
║
║
║
║
║
║
║
║
║
║
║
║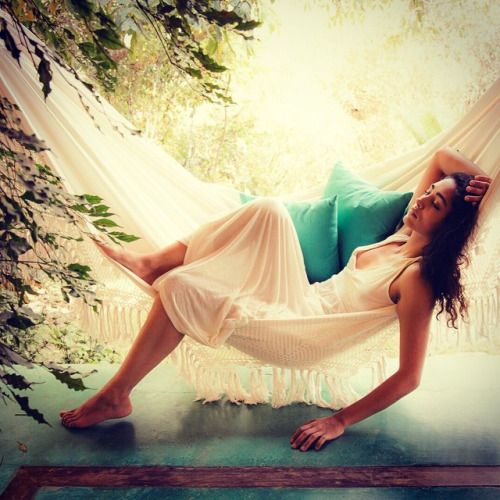 FAMILY
All members of immediate and extended family unknown.
HISTORY
The year was 1996 when the Taliban invaded southern Afghanistan, forming the Islamic Emirate of Afghanistan and establishing control over 90% of the country. Women were banned from attending schools or working outside of their homes. Hundreds of civilians were massacred in barbarous attacks, and those of Shia religious or Hazara ethnic backgrounds were especially targeted. The country was in ruins. No one was safe.

In the midst of it all was a woman with a bright idea. Her name was Ameena Imam, and because she was a young widow, she had a house all to herself. Due to her compassion for children and desire to practice what's right, she decided to establish a secret orphanage for girls. She led little girls with no place to call home to her abode so that they would be safe from the hands of the Taliban. Eventually, enough word spread about the private place that on March 25th, 1997, Ameena found a newborn baby crying on her doorstep. The wailing child was wrapped up inside her mother's black half niqab. A piece of paper was pinned to the fabric, and on that paper was written the name Kina Qadir.

Her earliest memory was the sound of American cruise missiles falling from the sky. Kina was about four years old when Operation Enduring Freedom commenced. There was a long period of just sitting inside, waiting for the fighting to stop. She remembers her orphan sisters crying in the dark, hiding in secret compartments within the house whenever dangerous strangers showed up for inspection. The darkness seemed to last forever. Then suddenly, in 2002, it was safe to go outside again.

Kina found pleasure in watching the streets become more secure, the crumbled buildings grow taller, and the morale of the people blossoming back to happiness. She was a like a little ball of fire in her youth. She loved exploration, excitement, and play. As she grew older, there was more work to be done. She didn't mind this, however, as she loved to prove to Ameena Imam that she was as independent and responsible as the other girls in the orphanage. Although she had a reputation for being slightly bossy and petulant, Ameena understood the girl's willingness to succeed, and treated Kina as though she were her own daughter.

With her sisters, Kina prayed to Allah that peace would remain in Afghanistan. Sometimes he delivered. Other times, they would have to stay inside, burqas covering their heads. Ameena let the girls cover their hair with normal hijabs, however, whenever shadow governments reminiscent of the Taliban swooped by, she forced them to wear the full-body coverings so that they wouldn't get hurt. That was what the Taliban wanted for women in the old days. Kina learned at a young age that people of her sex didn't have the same opportunities, the same voice as men did. She daydreamed of the world outside her country. She longed for a world without corruption. There were some days when that dream seemed possible.

And then one day, it became irrational.

When she was fourteen, the orphanage was invaded by members of the Haqqani network. Everyone was taken as a hostage. The brave ones were killed instantly. Kina and her friends were transported to a compound in the middle of nowhere. They discovered that not only were their captors allies of the Taliban, but also part of a major slave-trading ring. Just like in her early childhood, she remembers a long period of just sitting inside, waiting for her friends' and Ameena's screaming to stop. She followed orders without question and kept her head low. However, her complicity was not enough. One day, a small group of men dragged her outside and tried to strip her clothes, as well as remove her hijab. She struggled and flailed, using whatever willpower she had left to defend herself. It was in that moment the power over wind became hers. Miraculously, she was able to summon a furious twister, flaying every man's skin off his body before they could kill her first.

Before she could comprehend what she had just done, a mysterious Japanese man appeared from out of nowhere. He took care of the other subordinates, liberating Kina and her friends. Even Ameena was saved. Before she could return back home to her village, she approached the man and asked for his name. He was wise, curt, and strong. He was Shigeru Ishamoto, and he was the one who told Kina about her status as a Gifted.

Shigeru offered her a deal: if she would come and work for him, he would teach the girl how to manifest her abilities. After many days of reluctant contemplation, she agreed. She took her mother's half niqab, (the only possession she had at the time), exchanged tearful goodbyes with her sisters and guardian, and approached Shigeru's stead. When she told him that she was ready to go, he touched her on the shoulder, and instantly, they teleported to a leafy garden in the Japanese countryside.

Shigeru was the most enigmatic person Kina had ever met, but every day she learned more about him. He was a Gifted capable of teleportation, as well as many styles of martial arts. In his youth, he had served as a vigilante under the alias of "Suitchā", or "The Switcher." Now he scoured the world for undiscovered Gifted. He had a prestigious school where he taught others with supernatural abilities how to hone their powers. Sometimes he'd have mysterious meetings with men of high reputation. They were Gifted, too. Kina was just the humble cleaning lady working behind the scenes. For about four years she tended to Shigeru Ishamoto's home, doing domestic work as well as work around his beautiful gardens. He paid her for her services and trained her on the weekends. His tutelage was cruel, but not inhumane. Besides how to use her Gifted abilities, he also taught Kina both basic Tai Chi and Baguazhang (which helped with her powers), how to speak Japanese and English, and even amateur swordplay with a katana whenever he was feeling generous. Sometimes she would have to fight him as part of her training. He never showed her mercy, but this only helped her grow.

He told her not to put his instruction to waste. She still refuses to accept the deeper meaning behind his words.

Because Shigeru had the ability of teleportation, they could easily travel to places like Tokyo and Osaka. Kina loved to tag along on his business trips, as she would get to experience metropolitan societies she had been absent from for many years. She learned of the wider world, of Western culture, and was naturally curious. As her time with Shigeru went on, the two of them began to form almost a father-daughter-like relationship. About a month ago, he offered Kina the chance to go to America and stay in his apartment in New York, as he had some "business matters" to attend to. She was nervous, but ultimately agreed.

For the most part, she's adjusted to life in the Big Apple. There are still some slang terms and customs she doesn't understand, but she's never been afraid to ask others for help in understanding them. As she explored Shigeru's old apartment, she realized that he once lived in America, but left for some strange reason. About two weeks ago, he went missing, leaving her a note saying that he was off on a business venture and he'd be back. He still hasn't returned, and now Kina is worried sick. While she searches for him, she is also looking to find a job. Her next goal is to save up enough money to go to college, and finally receive a proper education. However, other influences may pull her from her aspirations, as anything can happen in the city...
---
---
---
---
OTHER
Face Claim:
Golshifteh Farahani
Time Zone:
EST
{ Playlist to come eventually }
Character dedicated to an old friend who, in the short time I spent with him, possessed the same intelligence, bravery, and loyalty as Kina Qadir. xxx