Do not go gentle into that good night,
Old age should burn and rave at close of day;
Rage, rage against the dying of the light.

Though wise men at their end know dark is right,
Because their words had forked no lightning they
Do not go gentle into that good night.

Good men, the last wave by, crying how bright
Their frail deeds might have danced in a green bay,
Rage, rage against the dying of the light.

Wild men who caught and sang the sun in flight,
And learn, too late, they grieved it on its way,
Do not go gentle into that good night.

Grave men, near death, who see with blinding sight
Blind eyes could blaze like meteors and be gay,
Rage, rage against the dying of the light.

And you, my father, there on the sad height,
Curse, bless, me now with your fierce tears, I pray.
Do not go gentle into that good night.
Rage, rage against the dying of the light.
-Dylan Thomas
"Are you telling me that...that flower took him?"
-spoopy scooby doo
-Loosely based on film
-Group of hackers doing heist-y hacker things for various reasons
-Interpol trying to track them down
-MRX at the center of everything, the world's most renown hacker
-Deep web/Dark net as a separate setting
-4 to 6 hacking members, 2-3 Interpol
-ARC 0 = THE MEETING (optional)
The gang meets
The Cat
via
The Monkey
and asks them to test their hacking ability. MRX makes an announcement and Interpol arranges a meeting between
Agent 1
and
Agent 2
.
-ARC 1 = TEST PILOTS
The gang undergoes their first mission
-ARC 2 = THE FAME
-ARC 3 = RUSSIAN SERVER
-ARC 4 = ENDGAME
The Rabbit (new): A sleuth and security cracking expert, they seem so harmless they blend into the background.
The Ox/Paul equivalent: A direct, but quiet person who wants to live under the radar
The Tiger/Stephan equivalent: A computer engineer by day and thrill seeker by the late afternoon.
The Monkey/Max equivalent: A charismatic (wo)man who leads the team. They want recognition beyond being a ragtag group.
The Rat (new): A courier that works for MRX.
The Cat/Benjamin equivalent: An outcast who comes to the group looking for a place to belong. Turns out to be a hacking prodigy.
Interpol Agent 1: Assigned to work on the case.
Interpol Agent 2: Has a bit of a hacking past, but is now using them for good rather than evil.
MRX: ??? Appears to be the figurehead of the hacking world. T/hey encourage hackers to reach beyond the impossible.
---
Sources:
Who Am I: No System is Safe
. Directed by Baran bo Odar
___________________________________________________________________________________________________________________________________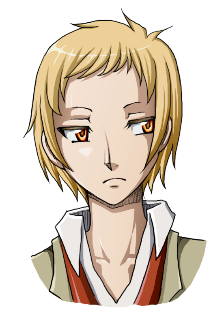 ╔
╗
═══════════════════════════════
▬▬▬▬▬▬▬▬▬▬▬▬▬▬
❝
QUOTE
❞
▬▬▬▬▬▬▬▬▬▬▬▬▬▬
ɗιαƖσgυє cσƖσя
✦
#DAA520
тнσυgнт cσƖσя
✧
#A90A19
【
Walking the Dog ▮ fun.
】
╚
╝
---
---
╔
║
║
║
║
║
║
║
║
║
║
║
║
║
║
║
║
╚
╗
║
║
║
║
║
║
║
║
║
║
║
║
║
║
║
║
╝
『
NAME
』
Leland Plantaget
『
NICKNAME
』
Leland, Oedipus
『
AGE
』
17
『
SEXUALITY
』
Heterosexual
『
ETHNICITY
』
English
『
ABILITY
』
Thought/Vision Suggestion
『
ROLE
』
Destiny
---
---
▬▬▬▬▬▬▬▬▬▬▬▬▬▬
❝
QUOTE
❞
▬▬▬▬▬▬▬▬▬▬▬▬▬▬
---
---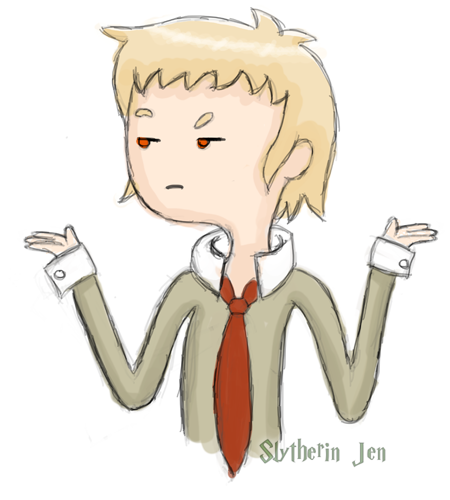 ▒
☪
▒
▒
▒
☪
▒
▒
▒
☪
▒
▒
▒
☪
▒
▒
▒
☪
▒
▒
▒
☪
▒
▒
▒
☪
▒
▒
▒
☪
▒
▒

[center]『
HEIGHT
』
5'9"
『
WEIGHT
』
150 lb
『
HAIR COLOR
』
Blonde
『
EYE COLOR
』
Golden
『
GENERAL
X
APPEARANCE
』
Like his other brother, Leland inherited his father's messy, blonde hair. In spite of his best efforts it enjoys draping around his face and sweeping out in all sorts of directions, giving a sort of a cowlick if he doesn't properly style it. Then again, good hair doesn't happen on its own does it? His eyes vary between an amber and gold color depending on the lighting, a trait that he allegedly received from his grandpa (although he can't really tell given that his grandfather had gone blind many years ago). One thing that didn't seem to be inherited however, was his height. Standing at five feet and nine inches, Leland is one of the shortest males in his family and perhaps his group of friends.

His build is similarly unimpressive as it stands somewhere between lean and gangly. Unfortunately for him, the four years of cross country did little to build muscle, only turn him into a running machine. If nothing else he is nimble and graceful in his movements and does well to dodge whatever comes his way in combat. Clothing wise, Leland is particular to semi-formal and formal clothing such as ties, blazers, and collared shirts. No matter the occasion he seems to be dressed all too formal (and all too fashionable if his girl friends are to be believed). From time to time one might see him wearing a scarf as a product of his mother's frivolities since she appears to have a penchant for sending him scarves every time she visits (not that he minds).
---
✄

┄┄┄┄┄┄┄┄┄┄
▒
☪
▒
▒
▒
☪
▒
▒
▒
☪
▒
▒
▒
☪
▒
▒
▒
☪
▒
▒
▒
☪
▒
▒
▒
☪
▒
▒
▒
☪
▒
▒
▒
☪
▒
▒
▒
☪
▒
▒
▒
☪
▒
▒
▒
☪
▒
▒
CONFIDENT
▪
CORDIAL
▪
SELF-RIGHTEOUS
▪
REALISTIC
▪
DISTANT
▪
STRONG-WILLED
▪
STUBBORN

Leland understands the importance of diplomacy, even in the face of stupidity. He speaks with tact and politeness, even to those that he does not respect. He chooses his words carefully and stamps out any signs of resentment or smugness no matter how much he may actually feel about them. Generally he will be the first to try and diffuse a conflict between him and another person as he doesn't like the thought of someone thinking bad of him. If people provoke him he maintains his composure nonetheless, although his words may become passive-aggressive in return.

When it comes to matters bigger than relationships he feels that fantasy is better left for books. As a man grounded in reality he looks at things through a rational perspective and does his best to interpret the world in the same way. Even if it is nice to hope for the best he knows that unrealistic expectations will only lead to disappointment. His motto for achievement is (and always has been) to set high, but obtainable goals.

Talent is meaningless without work. Work is meaningless without effort. Effort is meaningless without tenacity. He knows this by heart and puts determination into whatever task he is focused on finishing. Whether it is self-improvement or the betterment of a close friend he will do whatever is in his power (and the confines of the law) to get it done. If he finds himself unable to finish he will seek the help of his peers (the ones he respects anyway) to help him as he is not above asking for help so long as the help comes from someone that he respects. Otherwise, he will stick to helping himself no matter how long it may take.

Having been a hard worker Leland views his achievements as a reason to have the ego that he does. He feels superior to the underclassmen as well as the upperclassmen that are below him in terms of academia or skill. His respect is rather limited, reserved only for those he believes are either better than him or in a higher position of authority. He understands that age is neither an indicator of experience nor maturity, therefore he does not live by the phrase "respect your elders" so much as "respect your superiors." In that sense, he feels that he has the right to judge others despite that he may not be above them in other areas. In matters that do not catch his sympathies Leland will hang in the background. It isn't so much that Leland cares only for himself but rather that he prefers to spend his time on more pressing matters at hand. He doesn't have very many friends because of this, his head in his books rather than joining clubs. Reaching out is something of a chore for him when it doesn't involve the advancement of his academic or physical skill so he comes off as cold to his classmates (and even handful of friends that he has).

Leland, in spite of himself, is generally not honest when it comes to expressing his feelings. He keeps the guise of neutrality and when asked, acts happy for the sake of seeming as though he's on top of things or as though he's satisfied with his current standing in the academy. There are many times when he won't admit to certain things (such as feeling threatened).

---
▬▬▬▬▬▬▬▬▬▬▬▬▬▬
❝
QUOTE
❞
▬▬▬▬▬▬▬▬▬▬▬▬▬▬
---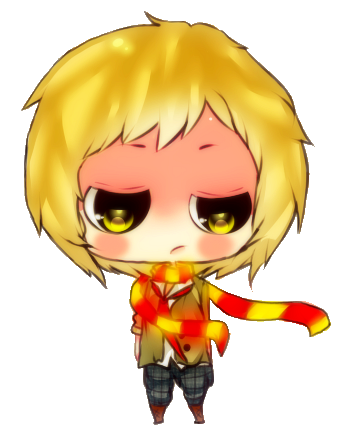 ╔
║
║
║
║
║
║
║
║
║
╙

◖
Drawing
▮
Though he knows he isn't very good at it, he enjoys the challenge of transferring his visions to paper.
◗
◖
Reading
▮
They preserve the past and help him improve his own writing.
◗
◖
Electronic Media
▮
Electronics are the way of the future and plus, video games are a good waste of time.
◗
◖
Scarves
▮
His guilty pleasure. As frivolous as they are, he enjoys the aesthetic.
◗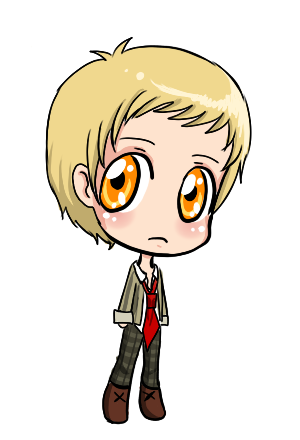 ╗
║
║
║
║
║
║
║
║
║
╝
◖
Drugs/Alcohol
▮
They cloud the mind and outside of medication, they are a physical crutch.
◗
◖
Frivolities
▮
He doesn't like wasting time on things that could be accomplished without bells and whistles.
◗
◖
Laziness
▮
In a day and age where the average life expectancy is only eighty years, there is no excuse for not living each moment to the fullest.
◗
◖
Failure
▮
Accomplishment is everything to Leland.
◗
---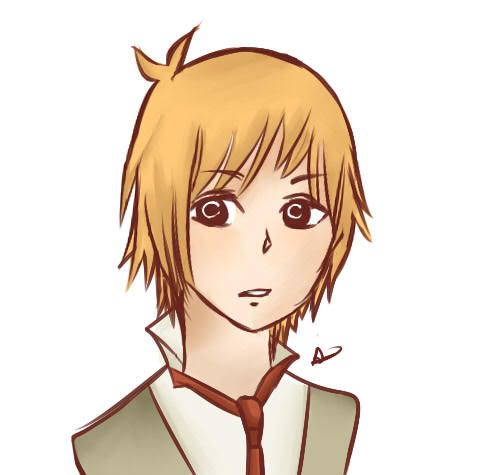 ▒
☪
▒
▒
▒
☪
▒
▒
▒
☪
▒
▒
▒
☪
▒
▒
▒
☪
▒
▒
▒
☪
▒
▒
║
║
║
║
║
║
║
║
║
║
║
║
║
║
║
║
║
║
║
║
║
║
║
║
║
║
║
║
║
║
║
║
◖ Cordial ▮ He's amazing and dinner parties, if only for his welcoming presence. ◗
◖ Realistic ▮ Because he only focuses on what he can accomplish he doesn't set himself up for false hope. ◗
◖ Tenacious ▮ If he knows he can get something done he will do everything in his power to do it. ◗
◖ Agile ▮ Due to his years of running, he's become dexterous and slippery even. It makes tag pretty easy. ◗
◖ Distant ▮ Emotional intimacy is not his strong suit. In fact, you could even say he's a bit cold. ◗
◖ Self-Righteous ▮ His crusade for his own, relative morality can drive others away. ◗
◖ Dishonest ▮ Though he doesn't lie to others, he lies to himself when it comes to how he feels about people. He doesn't want to admit that he might enjoy the company of others. ◗
◖ Boring ▮ Since he acts so reserved people quickly get bored of him unless they get to know him. ◗
He likes wearing ties, scarves, and sometimes even ties with scarves. It's rare that you will find his neck bereft of accessories. He also drums his fingers when he's impatient.
He fears dying unaccomplished.
---
▬▬▬▬▬▬▬▬▬▬▬▬▬▬
❝
QUOTE
❞
▬▬▬▬▬▬▬▬▬▬▬▬▬▬
---
▒
☪
▒
▒
▒
☪
▒
▒
▒
☪
▒
▒
▒
☪
▒
▒
╔
║
║
║
║
║
║
║
║
║
║
║
║
║
║
║
║
║
╙
▒
☪
▒
▒
▒
☪
▒
▒
▒
☪
▒
▒
▒
☪
▒
▒
╗
║
║
║
║
║
║
║
║
║
║
║
║
║
║
║
║
║
╝
『

POWER

』
By speaking to someone and maintaining eye contact he can implant thoughts or visions of the future into their mind, possibly persuading them to perform actions or feel a certain way. These can range from picking up a pencil to them to accelerating the breakup between a couple. Being that he embodies "destiny" he pushes people toward certain actions by giving them knowledge of their futures, albeit he selects how much information they see.

『

LIMITATIONS

』
Leland cannot make anyone do anything that goes against their behavior or predestined actions. Compared to fate, destiny requires the action of others to fulfill their route. Additionally, he can only implant visions/thoughts if he maintains eye contact. Otherwise, the link between them will break and he can't pass along his knowledge.
『

WEAPON

』
A rapier
---
▬▬▬▬▬▬▬▬▬▬▬▬▬▬
❝
QUOTE
❞
▬▬▬▬▬▬▬▬▬▬▬▬▬▬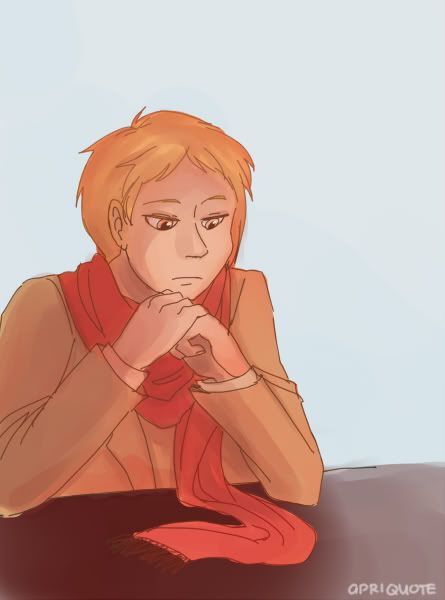 ▒
☪
▒
▒
▒
☪
▒
▒
▒
☪
▒
▒
▒
☪
▒
▒
▒
☪
▒
▒║
║
║
║
║
║
║
║
║
║
║
║
║
║
║
║
║
║
║
║
║
║
║
║
║
║
║
║

They say that the difference between destiny and fate is that destiny is that the gods determine fate while man determines destiny. Destiny, by that definition, would be the best way to describe how his mother found him. Scarlet Plantaget, at thirty-five, was a barren woman who wanted nothing more than to raise children of her own. Leland just ended up being her first, but not last, of the many Plantaget children. Along with four other siblings, Scarlet raised him with all the love and care that the black sheep of the Plantaget family could. Leland, in particular, was her favorite (though she would never admit it to the other kids) and she showed it in the way that she constantly played dress up with him.

During his early years, he'd gotten the reputation of "Momma's Boy" due to how little he socialized with the other kids versus how much he clung to his mother. That didn't bother him too much as he was always praised by the parents of other children for being well-behaved, so much so that it gave him a bit of an ego during middle school. It wasn't to say that he alienated everyone; however, his friends were few and far in between. He simply didn't get along with other people his age and preferred the company of books and older people.

These days, he continues focusing on schoolwork, track, and fencing, maintaining a very small group of friends. Those who hang around him feel something stirring, but no one can quite pinpoint it.


---
---
░C░O░P░Y░R░I░G░H░T░
σяιgιηαℓ cнαяαcтєя ѕнєєт ву
; νєяιх
мσ∂ιƒιє∂ ву
; נαcкѕcσℓ∂ѕωєαт
---
Name: Alexander Ramos
Age: 17-21
Birthday: October 21
Orientation: Heterosexual
Gender: Male
Ethnicity: Portuguese

Appearance: With a lean build, brown bowl-cut, and height of 5'10", Alexander could be your totally American, totally normal jock if it were not for his eyes. Ever since he was born, his golden irises have made him the talk of the family. They're often called the "Ramos Treasure" since the gene only seems to run on his father's side of the family (and very rarely at that). Unlike his family, his eyes tend to have a mischievous glint to them, as though he's planning something (which is usually the case when he's thinking up a prank or the next move in a boxing match). Very recently (in secret) he had an image of a roaring lion head tattooed on his chest.

Personality: Alexander is as blunt as his favorite weapon (brass knuckles). To him, honesty is the bravest trait a person can have. Deception is a coward's game, played only by those who can't win through fair means. This too, applies to the way that he interacts with others. He speaks candidly when asked for an opinion, and though he isn't one to pass up a joke, he'll never lie to spare another person's feelings. In fact, when he explains himself it can come off abrasively which is why most of the school sees him as a problematic kid who is only shielded by his sports status. Though Alexander doesn't necessarily mean anything by his words, he isn't very aware of how they can hurt others (or how the words of another person should hurt him). A lot of the time he's very oblivious to the feelings of others and thinks of things in terms of himself and how they can lead into something that either he needs (like traps) or eventually wants to achieve (like solving a mystery).

He isn't one to back down from an argument, particularly when he thinks he's right (which is a lot). Like in a fight, he argues to win and has a hard time admitting defeat without taking it as a personal loss. Granted, he never resorts to personal attacks. In spite of this, Alexander does not hold a grudge. Though he is a prone to mood swings, he ultimately holds no ill-will toward the people he contends with. If anything, Alexander is able to make (and hang onto) friends fairly easily because of his "forgive and forget" policy. In his mind, as long as a person is genuinely sorry or has received some sort of punishment he feels that they have gotten what they have deserved.

One thing he majorly values though, is justice. Though he wouldn't call it a complex, it is important that everyone gets their dues. He looks down upon crime and the concept of forgoing moral behavior in favor of personal gains. Often times, people ask him how he can value justice while ignoring certain laws of the land. This is easy because justice and law are not mutually inclusive, though they should be. Justice in its purest form, is delivering good to the good and punishment to the bad. Whether this is done through the law or through other means, justice just is. Because of that it makes sense that he enjoys solving a mystery or reading about it.

History: Basically he used to fight people cuz they kept making fun of him for being fat so his parents made him learn boxing to teach discipline. Now he's swole and kicks ass.
---


Originally Developed: armistice

Sources:

-FC: Alexander (Ramos)
-Art by mori-san


---
Ahn Enju
"Did someone say FAN FICTION?"
---
❣

Age

❣


Seventeen



❣

Sexuality

❣


Bisexual



❣

Nationality

❣


Korean



❣

Appearance

❣


Finding old pictures of herself is pretty much impossible because she's either burned them all or erased them from existence so it's better to simply describe what she looks like now. A reddish bob cut frames a thin, but not overly defined face. Big, green eyes and a thin smile tend to be the big attractions for most men and women while her nose finishes off the look of "did you get plastic surgery or were you born that way?" The answer to both questions would be "no", but that's not something she would ever tell anyone. Instead she would simply draw attention to her lithe frame with tight shirts, short shorts, skirts, and thigh-high socks to keep from seeming too revealing. She loves her casual but cute combination and would be hard-pressed to dress more formally as it involves way too much work. Plus she always her make-up to fall back on. No matter the occasion one will find her with gloss, blush, and the slightest amount of eye shadow if the occasion calls for it. Granted, she could just will the make-up onto her face but there's something...fun about applying the stuff.

---
₪

Personality

₪


Reality is malleable, but feelings are not and Enju knows that better than anyone else. Though she often sits back to observe others she picks up on the emotions of those around her through their words, body language, and facial expressions as they interact with people. She has something of a talent for being pretty but still blending in to the background. She supposes that it's due to her reserved nature when meeting new people, but also because people affected by her powers are infinitely more interesting than those who are not. They're not her puppets or her playthings, but they are indeed something close to it given that she won't hesitate to use her powers for personal reasons. Granted, she knows that revenge won't necessarily feel better, a part of herself revels in tearing people down (and she hates herself for it).

Often times it's other people who have to call her out before she remembers to process her feelings in a healthy way as she'll rarely tell the truth, nor will she confront them. Due to the duration of time that she's had her powers she's grown used to their use as an instant fix for all of her external issues while never addressing any of her internal ones. Why would she when she could have the world bend to her view? The answer would be that she's still aware of how her actions affect the world and how boring it would be if everyone acted the same way so she chooses to minimize her changes even against her better judgment.
₪

Likes

₪


✔ Pastries
✔ Video Games
✔ Make-Up
✔ Challenges



₪

Dislikes

₪


✘ Being truthful
✘ K-Pop
✘ Idleness
✘ Judgement

---
₪

Abilities

₪


Essokinesis is the ability to warp reality to fit the mind of the user. In essence, Enju alters any aspects of the world that she can perceive with her five senses or her imagination. Anything she perceives she can twist to her desire easily so long as they are still within the laws of physics. For example, changing the color of her friend's hair would be much easier than say, materializing a dragon. Bending is easy; warping is the hard part. Changing the laws of the world is more taxing on her mind as it requires her to fully believe that such a law (whatever it may be) is true and will continue to be true for the rest of time (i.e. until she decides she wants to revert it). One of her biggest limits however is that she can't change her own perception. As much as she changes the world and other people's perceptions, she can still see what the world used to be and every change only serves to muddle her own reality more.



₪

Strengths

₪


↑ Wild Imagination
↑ Emotionally perceptive
↑ Good listener



₪

Weaknesses

₪


↓ Self-Loathing
↓ Bottles up her emotions
↓ Detached

---



✜

⌈ Relationships ⌋

✜





✜

⌈ History ⌋

✜


Contrary to her current appearance, Enju actually used to be quite the plain girl in her younger years. Freckles, glasses, fat in all the wrong places, her parents didn't exactly love her appearance. While she was most definitely their daughter they didn't like the idea that she could be naturally larger than the other women in her family. In public, they attributed it to a thyroid problem, baby fat, or really anything that absolved themselves of responsibility. In private they made sure to cut her portions, buy her clothing two sizes too small, and continue making snide comments about her figure. How could they have such an ugly daughter? Who would want to marry her in the future? True, it toughened Enju to the remarks of others but even when people reassured her that it was her parents' way of showing their love she was never convinced.

So she focused her efforts on her academics, baking, and artwork, pouring her soul into every subject but it was never enough to fill the void in her life. Friends came and went (typically for her sisters) while love never seemed to be a possibility. Everyone else just reminded her of how empty her life was until she met her first and likely last best friend.

An American exchange student, she was just as big and plain and otherwise unremarkable as Enju was, but where Enju wilted Amelia glowed. She had a special quality about her that drew friends to her like moths to flame. She could have had anyone as her best friend, yet she chose Enju. She taught Enju that her life wasn't a death sentence but an adventure, one that didn't need love, praise or adoration. Her life just needed fulfillment and the rest would fall into place.

If one looked for "Amelia Einhart" in the yearbook now they would find a blank space and if one asked her, Enju would deny her, but her impact still exists in how Enju dresses and lives her life.