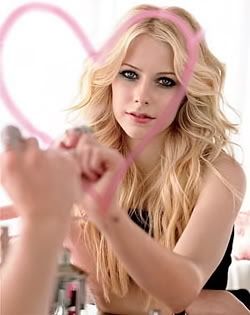 Name: 'I prefer to be called Ash thank you.'
Ashley 'Ash' Stone

Gender: 'Can't you tell?'
Female

Age: 'I act a little bit older though...
18

Alliance: 'I stick with my race, thank you very much.'
Werewolves

Likes: 'I like a lot of things actually...'
Ash's most favorite thing to do is running. It was a routine for the young girl, and the way the wind felt through her hair was almost...calming. She enjoys anything that will make her stay fit and keep up her role as a female Beta. The sounds of nature, as girly as it may be, is what calms the girl down. Ash is more of the fighting type. She loves the thrill and the excitement that courses through her body while she throws punches at her enemies. She loves spending time as a wolf. Her senses are sharper and her black coat shimmers at night. She likes how dangerous she can look, when she's fighting in that form.

Dislikes: 'You'd be surprised at what annoys me..'
Ash hates hunters with a passion. The way they take werewolves and vampires to examine them, just seems wrong altogether. She doesn't listen when they come into conversation. Her anger boils underneath her skin with each mention of any hunter. Another thing that bothers her, is vampires. She can tolerate them, but in a way they rub her the wrong way. They make her anxious and uneasy.

Appearance: 'People say my eyes is what stand out the most.'
Ash has that typical blond girl look. Curves, cream colored skin, and blond hair. But then, there are her grey eyes that seem to stand out the most. She also has that tomboy look, a style to her own. That's Ash for you. She stands about 5'8, and with about 120 pounds on her. She has curves and she has the tendancy to dye her hair. She prefers brown with black highlights, or bleach blonde. Black is her favorite color and she uses make up that color for her eyes.

Personality: 'It is what is it.'
Ash is most definitely a tomboy. She has the looks and she even acts the part. She rolls with the boys. She has never been girly once in her life and she doesn't plan for it to happen any time soon. Ash believes that girls can be strong, no matter the circumstance. She's clever, witty with comebacks and she doesn't back down when someone questions her ability. There are times where she's more stubborn than usual, or her attitude is haywire depending on whether or not she had sleep the night before.

History: 'Blood, sweat, and tears to get to where I am today.'
Do you really think being a Beta came easy to her? Do you think they were like "Oh hey Ash, wanna be Beta to our pack?" Of course it took so much training and working to get to where she's at today. Ash first had a brother to get through. Ash looked up to her brother. He was her idol. he was loved and envied by all. He had Beta in his blood. They BOTH had it in their blood. But because of natural tradition, the Beta was always male. Her brother's name was Blake. Blake and Ash always worked out together and hunted together. But she was never allowed in battle. You know the rule "Woman stay with the kids at all times." Guess who was stuck with the kids at all times? This girl. She always begged her alpha to put her in the fight. Maybe then her brother wouldn't have died if she was next to him.

After getting her Beta title -reluctantly, she might add- everyone was pushing her. Do this, do that, and don't forget those. It was like they were trying to see how far she could go before she snapped and quit. But Ash isn't a quitter. She just made sure she was one step ahead of them. She trained twice as hard and did the work over night. Eventually she won everyone's heart. You can say she was like a warrior because of how well she hunted. All Ash wants to do now, is not let her pack down.