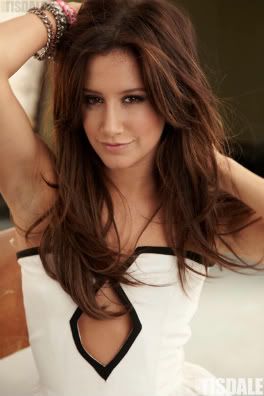 Name:
Meagan Lowry
Age:
19
Gender:
Female
Sexual Orientation:
Heterosexual
Height:
5'6"
Weight:
121 lbs
Race:
Caucasian
Likes:
Hunting, Fighting, Flirting, Having Fun
Dislikes:
Reading, Being Told what to do, Losing, Waiting
Overall Personality:
Meagan is a pretty outgoing person that can talk to everyone and anyone. She is enjoys speaking her mind and being extra sarcastic. Sometimes she can come off as rude, but she has good intentions at heart. Meagan isn't a loser either. When she puts herself in sticky situations she always make sure that there is a way where she comes out on top. She is also determined. When she wants something she will do pretty much anything to get it. Like most teenage girls she is flirt. She will bat her eyelashes, flip her hair, and sweet her talk her way through a man. Most of the time it works. Meagan doesn't take kindly to bullshit and liars. She tries to stay away from those people and when she finds out she has been lied too, it never ends well for anybody. She also has trust issues, but that is because she has been used and lied to most of her life.
History:
Meagan was born into a wealthy hunter family. She doesn't haven't a tragic past that got her to hate vampires and werewolves she just followed in her parents footsteps. Her parents retired at a very young age leaving Meagan to hunt by herself. Due to the wealthy her parents had, she was given the estate and variety of different weapons. She lives in the life of luxury, but she doesn't like to brag about it. There is only one other person that lives in her house(mansion..thing) and that is Gerald. Gerald has been in her life ever since she could remember. He is her best friend and he trains her. He is about 30 sum years old and 6'5". He is her bodyguard, older brother, and caretaker. Although she doesn't need Gerald anymore she likes having him around. Surprisingly, Meagan doesn't hate vampires or werewolves, she just does what her title tells her too.