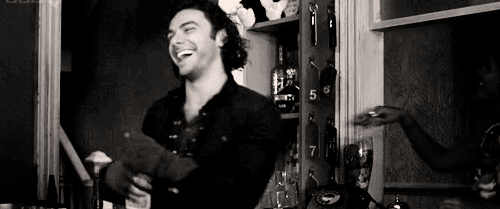 Name: Roman Wolcott
Gender: Male
Age: 28
Race: Werewolf
Sexual Orientation:
Well all Romans politeness comes a certain naivety that leaves him open to charm. He does not have a preference between men or women, but women seem to be able to capture his attention more then men. His father taught him manners as well as 'roles' that needed to be filled, so he has a warped sense of how women and men should act. For example, women take car of the pups while men take care of the pack, anything different from that is foreign to Roman and either angers of confuses him.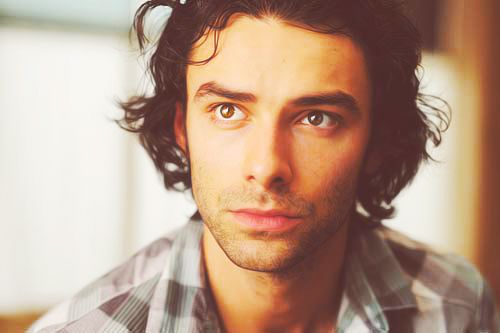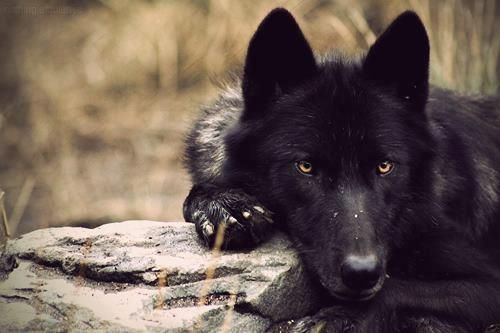 Appearance:
Roman is fairly scraggily looking in his human form, but his shaggy dark brown hair and his constant stubble that he always forgets to shave. He had long side burns and thick eyebrows with soft caramel brown eyes. He is tall, standing at about 6'3 white a leith, but muscular build. Roman is usually in a constant state of grinning, so his face is usually split in two with an attractive smile that reveals a set of sharp white teeth. Clothing is always casual and slightly dirty, as he hates to do laundry. He usually wears jeans, tee shirts sometimes layered with a long sleeve underneath, or button up flannels.
Romans wolf form is larger then most others in the pack. His thick coat increases his bodies size even more. His fur is the same color as his hair, black with hints of dark brown in the light. His eyes are a little lighter then his human forms eyes, looking more orange then brown. Roman's wolf form is muscular, built for long distance sprints and fighting. He is strong and is relied on by a lot of his pack for defensive attacks as he can take a beating and still come out as victor.
Personality:
Roman is a smiling, bright, and cheerful guy most of the time. He talks a lot and loves to draw a crowd around him with random card tricks or crazy stories. He is nice to everyone he sees and is very well mannered; opens doors for girls and stands up when they sit at the table. He is direct and really never lies, which usually turns out to be a negative rather then a positive. Roman can be obnoxious to some people if they are not used to him, but most see his cheerful side as a breath of fresh air. He enjoys picking on Wilder, usually leaning his larger form on the other wolf just to piss him off and then rolling on his back when he does. He never really takes it too far, just enough to get a rise out of the Alpha. He's playful and generally people around him gain his playfulness just with his presence.
But, despite all this, if Roman is angered or pushed, he turns into a crazed manic. He is strong, one of the strongest wolves in the pack, and his strength shows through with his anger. The only one that could truly calm him was his father, but he is dead now. He is fast and deadly and the pack knows that when he is like that it is best to simply scatter. His savagery has caused the deaths of many humans and werewolves. When Roman 'awakes' from his fits, he is always very displeased with himself and runs off to sulk for a few hours. But, he is not one to hold a grudge, even against himself, and he usually gets over it fairly quickly.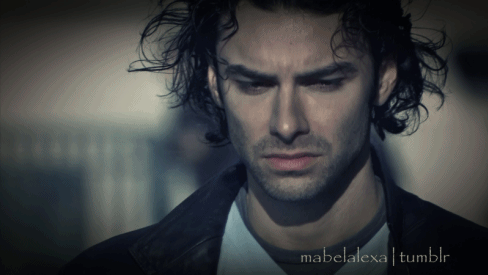 History:
Roman was born a werewolf as most well controlled Weres are. His mother was not apart of his life after his birth and he was simply raised by his father, whom did not affiliate himself with a pack. His father taught him to be independent, but when ever Roman come to a new town and they had to meet the pack there, he was interested. He longed to see what it would be like to be surrounded by wolves, to hunt with a pack, and to be lead by a strong leader. That is not to say his father wasn't strong, but he was more of a father then an Alpha.
His dad died when he was 17 and Roman dodged the orphanage by continuing the only way he knew how to live, on the road. When he entered a town with a pack, he avoided them in fear of being run out or forced into their ranks. His father had been a well known Werewolf in the community and they had allowed him to be a lone wolf, but Roman was not so sure they would be so accepting of him. He soon grew tired of the constant moving, he had been at it for years and was bored.
Roman settled in a somewhat quiet town, well aware of the pack the lived there and ready to join. It was Wilder's Pack, a group of wolves that had only recently been taken over by this fairly young and small Alpha. Is confused him why the pack leader was not an intimidating, large wolf, but he was accepted into the pack so he happily forgot his confusion. Roman is a simple grunt of the pack and is used for fighting because of his size and anger problems. Sense he had not grown up in a pack setting, Roman has created an ideal image of how a pack should run. For him, the Alpha should be a wolf more like himself, with his size and strength. The Beta should
not
be a female, as they are only good for pup making and care of the pack. In his opinion Wilder would make a perfect Beta, although he does not feel secure enough now to act upon his beliefs.