Name
Wilder Bell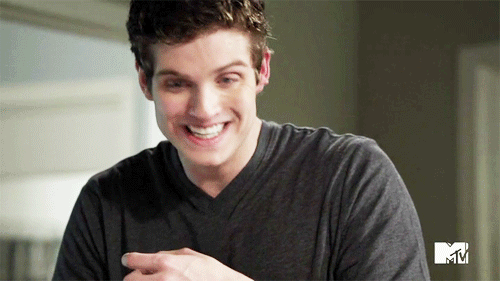 Nickname
Wild
Age
27
Sex
Male
Orientation
Wilder is strictly attracted to women for mating purposes, but isn't above forcing a male wolf to submit to him if they get to uppity. It's a last resort kind of thing before seriously hurting them, but he's done it and it doesn't bother him.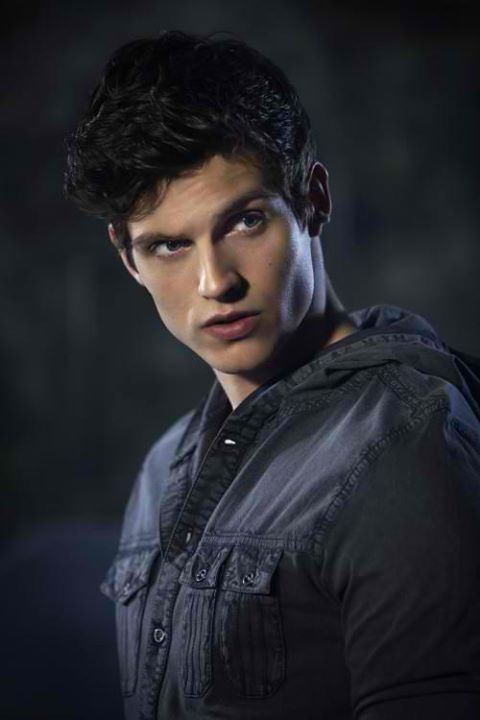 Appearance
Standing at 6'1", Wilder is tall but lanky. He certainly has muscles, but theyre less obvious by his height. Compared to the rest of his pack, Wilder looks unassuming, even gentle. He has even been compared to a puppy by humans, which makes him snort. Its far from true, though he doesn't feel the need to ruin the illusions with strangers.
Part of the strength comes from the stamina and immortality of being born a werewolf, but a vast majority of it comes from being alpha. Wilder grows stronger with every member in his pack, pushing him father than a normal wolf could ever be. Even though he is slight and not hulking, he is still the strongest member of his pack.
Wilder's wolf is as unassuming as he is. It is tall, with long long legs that can carry Wilder at speeds his mates cant keep up with. In fights, its almost like hes in three places at once. Wilder's coat isn't the striking pure white or deep black as some of his packs, but instead a moderate tawny brown with a light brown grey ridge along his back, with the yellow gold eyes commonly found in wolves.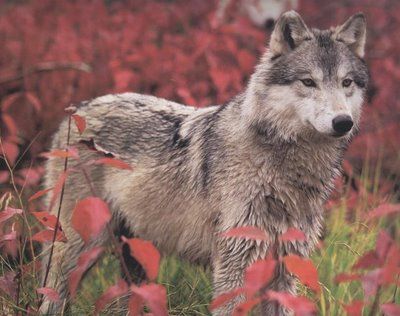 Personality
"Im the one who pulls all the strings"
Wilder doesn't feel the need to constantly enforce his position as alpha on the others of his pack. They know he is, they respect him and obey him when he requires it. That being said, he doesn't hesitate to put someone in their place, either through physical force or using the abilities that come naturally to him as an alpha. He doesn't tolerate insubordination, though he will allow a certain amount of snarkiness pass.
When other packs or supernatural roll into town, Wilder is perfectly content to let his second-in-command take the center stage while he sits back and watches, looking nothing more than a submissive pack member. He finds it allows him to learn more that way.
Wilder requires weekly pack meetings, so he can have constant updates on his pack, and he doesn't treat those who skip lightly. No one has ever skipped twice. They know they can call him if they need him – whether it be as dangerous as a hunter or as simple as being stuck on the side of the freeway in the rain. He discourages his people showing any sign of their true nature around humans, but insists that they still embrace their wolf. He goes running almost nightly and can always count on being joined by at least one of his pack. He knows them all by scent and sound as well as visually.
Wilder likes nothing more than being with his pack. Whether theyre eating or sleeping in a big puppy pile, he watches them, letting their presence soothe him and his wolf. They're his, his responsibility, his life. He would go to the ends of the earth to protect them and ripe out the throats of anyone who got in the way.
He takes his job of protecting his pack extremely seriously. Any humans who find out are ruthlessly taken care of, in any way that will draw the least amount of attention, and Wilder has no remorse doing it. The exceptions, of course, are females used for mates. Humans are lesser creatures to him, a prey that have over populated. If turned they are as pack to him as those born into the life, but as humans they are nothing. Wilder knows he isn't alone in these feelings – werewolves are predators, seeking nothing but mates and prey, yet the younger generation is changing. It aggravates him to no end, how they can just let themselves become domesticated. Especially those who were changed and insist they can coexist peacefully with humans. It wasn't going to happen. It isn't going to happen.
Wilder dreams of the days when wolves used to roam the countryside and were feared by peasants. They took what they wanted, who they wanted, when they wanted. The good ole' days. Now he has to actively seduce and make the humans fall in love with him. Sometimes he doesn't, sometimes he cuts straight to the chase and simply takes the girls. He keeps them for a week or so and ensures they are not pregnant before he disposes of the body.
History
Wilder was born a werewolf, to a human mother, of course. Female wolves always terminated their pregnancy when they shifted forms. Male wolves could pass on their genes just fine, so humans were needed to procreate. As far as Wilder is concerned, that is their only use. Even though humans could be turned to werewolves, it was different. Turned wolves were less in control, more volatile, and never became alphas. That didn't mean they couldn't live normal lives, as long as they had an alpha and pack that helped them stay in control.
The boy grew up with as normal of a life as he could - he still went to school, had friends he played with after school, even took part in a play. He got average grades, nothing to brag about but enough to make his parents proud of him. Some wolves didnt cope so well. In fact, he balanced his human appearance and wolf nature better than some adults. He had excellent control. After graduating high school, Wilder went to the local junior college. He wasnt really sure what he wanted to do - maybe acting, or accounting, or architecture. The point was, he was planning for a higher education, expecting to help support the pack in his own way.
Wilder's father wasn't the alpha, Wilder had no reason to think he would become the alpha when the old alpha died, but wolf hierarchy isn't heredity. Its force and power and dominance. Wilder rose to the position when he was twenty. Another wolf, Gerard, had killed the alpha for his spot among the pack. That was fine, that was normal. If the alpha couldn't defend himself, he certainly couldn't defend his pack. But Gerard wasn't a protective alpha, he was abusive, especially to the young females. Females, though they can't reproduce and are rarer than males, are no less valued. A third wolf, James, challenged Gerard. He lost, and quickly.
Still, James had damaged Gerard enough that before the alpha was able to crawl home and lick his wounds, Wilder stepped in for the kill. It may have been low, dealing the death blow to a wounded pack mate, but that was how it was. How it is.
And Wilder is alpha.
The boy was fairly surprised that no one challenged him - at least, no one challenged and won - but weeks turned into months turned into years, and the pack is still under his control, so he had to be doing something right.
He currently lives in a house near the national forest. Its as good a cover as any to get the pack together for a run without drawing attention to themselves. Generally, the alpha's house, which is passed from alpha to alpha, is heavily paid for by the members of the pack who are able to contribute - its where meetings take place and where any member of the pack can stay as long as they need. Its a community thing, where they can always be protected and safe. However, Wilder makes quite a bit of money breeding expensive show dogs and pays for most of the house expenses as well as the large quantities of meat and food in general that the pack devours while at his house.
Wilder is currently looking for a female, now that his pack is stable. He isn't looking for love, only lust. Not that he particularly likes children, but a man has needs and wolf has needs and sometimes those needs match up. He doesn't expect to keep the human, simply impregnate her, take the child, and give it to one of his own female wolves, one who wants a child but cannot. He currently has two children this way, both from different mothers. Little Jamie is all of seven years old, and wants nothing more than to play princess all day, while Pierce is two and is the striking image of his father.
Pierce is to young, but Jamie has taken a fascination with Wilder's dog breeding. She enjoys helping him, raising the animals and caring for them, and has even started to have input on who mates with who. Its a good father-daughter bonding experience, as far as Wilder is concerned. Jamie even tried breeding mice on her own before she realized they would all die of fright due to close proximity to a werewolf. Now she sticks with dogs, like her father. Wilder spends time with his children and they certainly know who he is, but they still live with their adoptive mothers. And that suits everyone needs just fine.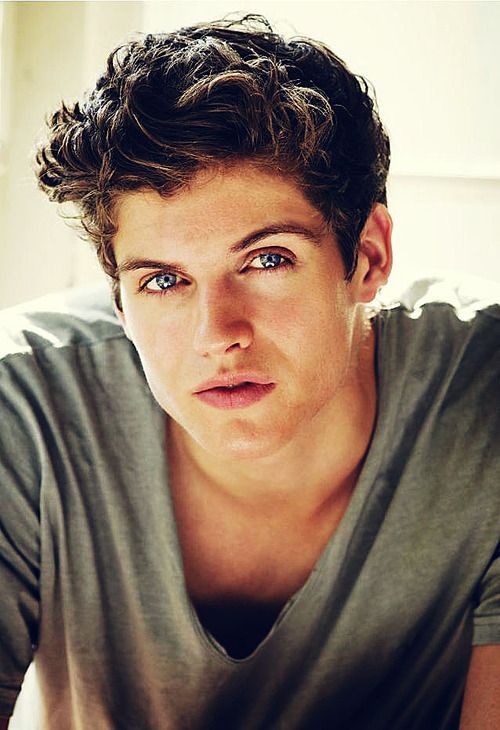 The Pack
Wilder, age 27. Alpha
Ash, age 18. Beta
Roman, age 28. Male
Anna Smith 30. Female. 5'5" Anna lives with Oliver, who acts almost like her father figure. They receive a stipend from the pack, since Anna enjoys adopting the pack's children. She is currently taking care of Wilder's son Pierce, as well as four other pups, the oldest of which is nine. Its what she loves doing. Anna is the mother figure and plays the role perfectly. Anna has the freckles that go along with being a red head and hazel grey eyes.
Jenny Johnson 16. Female. 5'8"Jenny, with her straight blond hair, bright blue eyes, smooth skin and bubblegum pink lips, is exactly what you would expect to find in your average high-school television show. Shes perky, popular on the track team and cheerleading, and is straight As. She takes after Anna in that she loves children, but shes wilder than the other females in the pack, excluding Ezra.
Charlotte Davis 29. Female. 5'4" Married to August Davis for four years. Currently taking care of Wilder's daughter Jamie. Charlotte is a school teacher and though she finds it tiring, its also rewarding. She has a sharp tongue and quick wit. Unlike the other females, Charlotte doesn't have a great beauty about her. Shes average, a little pear shaped, with nondescript brown eyes and hair.
Ezra Najafi 22. 5'2" Female. Iranian. Ezra is an exotic beauty, and shes let it go to her head. Originally, both her mother and father were in the pack, but when they left to return to their homeland, she decided to stay. She has a degree in nursing and is currently employed at the local hospital. Playful to a fault, Ezra rarely takes anyone seriously, even herself. Ezra found a home in Wilder's pack she never thought she would. Many packs are stuck in the old ways, and the fact that Ezra used to be male (and stills smells like a confusing blend of male and female) would have gotten her chased out or killed in most.
Mark Brown, age 37. Male. Originally from another pack, moved in under a previous alpha. Mark never lost his southern accent. Real gentleman type, to the wolves at least. He is pleasant enough around humans, but his body count is even higher than Wilder's.
Liam Vasquez 18. 5'8" Male. Hispanic. Twin brother to Carlos. The twins even dress like each other, taking joy in confusing others. It doesn't work so well on werewolves, who can tell when someone is lying, but humans are idiots.
Carlos Vasquez 18. 5'8" Male. Hispanic. Twin brother to Liam. The twins even dress like each other, taking joy in confusing others. It doesn't work so well on werewolves, who can tell when someone is lying, but humans are idiots.
Oliver Amato 50. 5'9.5" Male. Italian. The oldest of the pack, Oliver likes to eat well and live well. He always has sage advice to anyone who asks and is brutally honest. In fact, he's brutal in general. Oliver has Old World views on humans that coincide perfectly with Wilder's – humans are prey that cant know when their predator is around. He hates Hunters with a passion and has killed a few in his time when they came creeping along.
Aiden Moore 17. Male. Aiden has a curly head of tight brown curls, and loud smile, and a cutthroat personality.
Luke Johnson 36. Male. Jenny's father. Luke turns heads when he walks down the street. He looks like he could be in a muscle magazine, or on TV wrestling. He has the same blond hair as his daughter, buzzed close, with a beard. His eyes are blue, piercing, and when he turns his gaze on others, they tend to quake in their boots.
August Davis 30. Male. Married to Charlotte for four years. August is easy going, probably the most laid back in the enter pack. He is the soft breeze to Charlotte's blazing fire. He adores his wife and doesn't begrudge her taking care of kids that technically belong to the rest of the pack. Unlike some of the others, August wouldn't mate with a human to get offspring – he is deeply in love with his wife.
Bentley Holt 6' 22. Male. Dark skinned, Bentley has childishly large eyes, short black hair, and a smile that can break a ladies heart. Bentley is quite, enjoying his time with the pack and simply soaking up their presence. He is built like a truck though, and one of the best fighters the pack has. Bentley has just graduated from school with a degree in art and was married recently to his human wife, Harper.
Ben Tuner 32. Male. Ben looks like hes twenty, with his dimpled cheeks and perpetually messy hair and tie. He works in local law enforcement, which is certainly useful when it comes to keeping the pack under wraps.
There are also five children in the pack. Two belong to Wilder himself: Pierce at two years old and Jamie at seven. August has a female newborn that Anna cares for. Luke, Jenny's father, also has Aron at five years old. In addition, the pack is fostering a child from a nearby pack, a little girl of nine.