Name: Jessi Jones
Age: 17
Stereotype: Native American, and French
Personality: She is preppy for the most part, kind, straight forward, optimistic, loud, crazy, fun, athletic, and a drama queen sometimes.
Appearance: Long blonde curly hair, height: 5'7, weight: 120, curvy body type.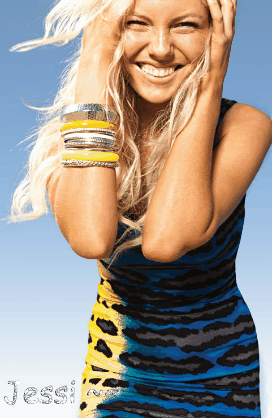 Likes: Girls, sweets, singing, dancing, and being popular.
Dislikes: Bitches, books, and mainly school.
Background: She comes from a rich home. Her parents work all hours of the day and barely come home, and if they do its only to give Jessi some money for whatever she wants. She has a little sister names Becca though she stays at their Aunts house so she can get properly taken care of. So, pretty much with her parents not caring, she has house parties and much more. (: She is one of those lucky ducklings.
Misc: I am a Gleek!
Role: Lesbian Blonde