Image: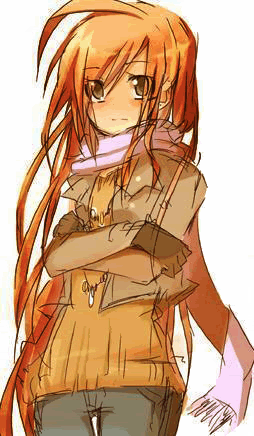 Name: Karma Skeptic
Age: 17
Powers: I have the ability to hack into the minds of others and force my will and mind into them. Actually, I can hack mostly anything. I'm also very sensitive to the the world around me. (When it's too much for me to handle I'll block out the world with music).
Personality: I'm really shy. I don't talk too much, because most of the time when I do, the words come out wrong. If you get to know me, you'll find that I'm really quite weird.
Extreme Event: When I was in my honor's history class the kid next to me pulled out a gun and held it to my head. The kid pulled the trigger (That is when I saw the second glitch) and I remained unharmed but I can't say the same about the kid.
Fears/Phobias:
• Applez
• Thunder
• Crowds
• Being abandoned
• Staring (O.O)
• Getting close to somebody then being hurt by that person.
History: I was an outcast to everyone around me. I wasn't really noticed; nobody seemed to remember my name. Basically, I was I very lonely girl.