Appearance: More looking like he jumped out of a storybook than crumbling Brittan, Maximillian is a sight to see, just because he stands out so much. He stands at a short 5'4, and weighs closer to 110 lbs. His lime green hair is kept messily, but clean on his head, generally kept in place by a pair of goggles. Over his left eye is a black eyepatch, from where he caught shrapnel in a previous battle. His other eye contradict his green hair like nothing else, being completely crimson. There is nothing special about it...it's just a color, after all. His body is slim, and has very few muscled areas...and even might seem to hold a feminine form.
Name: Maximillian Rache Keed
Age: 16
Gender: Male
Orientation: Homosexual
Allegiance: The UNP
Powered Desire: Theta - Survival. Max's power is to be incredibly endurant. Gunshot wounds, gouging cuts, explosions. These things hurt him, just like a normal person...but he's able to press through it. He can persist through the pain, escape the effects of blood-loss untill they become critical, and he needs medical attention immediately. He just thinks that he's hard headed and determined.
Location: Dead-center of his back.
Occupation: Frame mechanic and pilot.
Skills: Expertise in ... just about everything's repair. He is also, dispite being young, a very adept pilot.
Mecha Frame: Noblesse Oblige
A brittish made Frame, the Noblesse Oblige is a very well made machine. It is only mediumly armored, but has very capable speed and offensive capabilities. It's manufaturer, Leonhardt, said it was the best frame they had ever made. And Max has only customized it. The single booster that used to power it are now dual-power, and Max has almost doubled the generator and radiator size, to keep the mech cool and combat operable. His primary weapon is a heavy assault rifle, firing slugs that would hammer even the hardest armors. On his back, in the form of wings are hi-power grenade launchers, generally which he uses to pepper the battlefield in explosives. His last weapon is a high-power energy saber, just in case things get too close for comfort.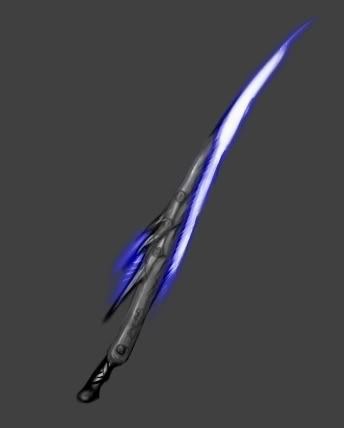 Bio: Max was a child fighter for the UNP, while they were running out of combat-able troops. Previously he was a mechanic, but after a few tests, they were able to determine that he could pilot one of the machines just fine. He's been in four other combat experiences, and can handle the stress of battle quite well.