---
╔
╗
"I see heaven in your eyes, angel-burning fire of a soul well tempered with pain and longing."
[
Smother | Daughter
]
Dɪᴀʟᴏɢᴜᴇ Cᴏʟᴏʀ ✦ #591919 || Tʜᴏᴜɢʜᴛ Cᴏʟᴏʀ ✧ #956C6C
╚
╝
---
---
█
█
█
█
█
█
█
█
█
█
█
█
█
█
█
█
█
█
█
█
█
█
█
█
█
█
█
█
X
▌
▌
▌
▌
▌
▌
▌
▌
▌
▌
▌
▌
▌
▌
▌
▌
▌
▌
▌
▌
▌
▌
▌
▌
▌
▌
FULL NAME
Anzo.
"What is the meaning of a branding for something you never were? Empty promises and broken hearts. Family names are such as this."
NICKNAME(S)
Zo | Affectionate
Dog | Derogative
GENDER
AGE
Actual Age - 417.
Apparent Age - 19.
SEXUALITY
NATIONALITY
---
---
---
---
█
█
█
█
█
█
█
█
█
█
█
█
█
█
█
█
█
█
█
█
█
█
█
█
█
█
█
█
X
▌
▌
▌
▌
▌
▌
▌
▌
▌
▌
▌
▌
▌
▌
▌
▌
▌
▌
▌
▌
▌
▌
▌
▌
▌
▌
HEIGHT
WEIGHT
HAIR COLOR
EYE COLOR
Pale Blue/Silver | Red in 'Demon Form'
SKIN TONE
GENERAL APPEARANCE
Standing high above the heads of most, Anzo can come across as quite intimidating. Even in his characteristic slouch, the average person might only come up to his chest, making him have to keep his head at a constant, and neck-aching, downward angle. Anzo's face, all high cheekbones and heavy brow, rests at a perfect neutral, making him look almost bored, even in the most intense of situations. He rarely ever changes expression, unless when extremely provoked. However, Anzo will mock expressions comically from time to time, usually when he's trying to make a joke or to ridicule.

Anzo likes to keep himself clean and well-groomed for the most part. His clothes, while very casual (Nothing more than plain t-shirts and jeans.), are never wrinkled or spotted. His hair could use a trimming, waves dropping into his eyes from time to time, but he will remedy this by pulling it into a short tail when it becomes too unruly. Topping his head is an old, worn out pair of pilot's goggles, in which, when asked, Anzo will tell you that he doesn't remember where their from, just that they are important.

Everything about Anzo is natural, having no piercings, tattoos, or other appearance modifying fads, except for his hair. Naturally blonde, he has dyed over it, making it ebony, and continues to keep it that way, to better fit in with Tokyo's general populous. Standing out isn't something he is fond of.
---
---
---
---
█
█
█
█
█
█
█
█
█
█
█
█
█
█
█
█
█
█
█
█
█
█
█
█
█
█
█
█
X
▌
▌
▌
▌
▌
▌
▌
▌
▌
▌
▌
▌
▌
▌
▌
▌
▌
▌
▌
▌
▌
▌
▌
▌
▌
▌
PERSONALITY
✦ Poetic ✧ Forgetful ✦ Patient ✧ Loyal ✦ Submissive ✧

Expressive is relative term when it comes to Anzo. On one hand, it is almost impossible to pull any type of emotion to his features. Sleepy, bored gazes are nothing new, and should be expected when confronting this demon. It is almost iconic in a sense, and might come as a shock if he smiled at all. On the other hand, however, Anzo is very expressive with his words. You just have to listen closely. He isn't one to keep stuff bottled up, having none of the filters that most have subconsciously, and will say whatever he is feeling upfront. Listening is fine, but it's understanding what he's saying that is the complicated part. Over the years, Anzo has lost bits of his sanity. He now only speaks in the way of poetry and hidden meaning, riddling whoever he is speaking to possibly into madness. However, just because what he says sounds strange does not mean it doesn't have value. Anzo is quite smart, and has lived a long life. His advice is not something to completely brush off.

In saying that, Anzo will be the first to admit that he can be forgetful sometimes. Okay, more like all the time. He often misplaces objects, or will call people by names that are not theirs, making him look a bit of a fool. Even so, he'll take his mistakes in stride, not apologizing for his own quirks, but rather joking about them for another's benefit. That is his whole purpose in life and his greatest pleasure, serving others. Anzo devotes himself to one person, and will never leave, even in the darkest of times. He will do anything asked of him, never complaining. However, he does not follow blindly. If something seems awry, he will offer his counsel, waiting patiently until the other finds and agrees upon their faults.

Anzo is his own person, he just wishes to use himself for the betterment of others. It was what he was raised to do.
---
---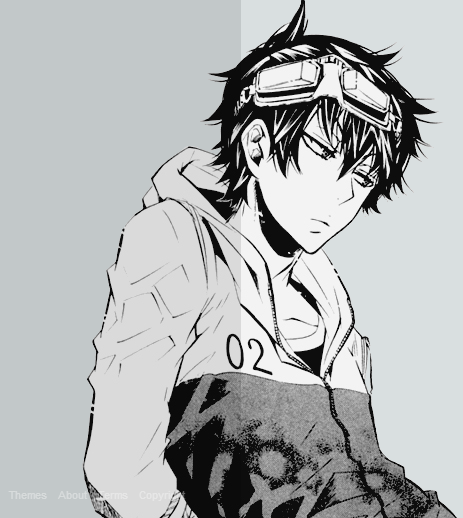 LIKES
✦Sweet Things - Candies are his favorite, but anything sweet will do. Sweet buns, cakes, pastries, anything will do as long as its packed with sugars.

✧Stars - Not everything is complicated. Sometimes, one must sit back and enjoy the little things in life. Working during the night for most of his life, Anzo has found comfort in staring up at the stars. It makes him feel less alone.

✦Contact - Anzo likes physical contact. While he will reach for another person himself (Grabbing for their hand, placing his chin atop their head, clutching their shoulders to speak in their ear, etc.), Anzo prefers the other person to initiated the contact. He likes to be praised and have his hair ruffled, much like a dog.

✧Women - What can he say? Anzo likes ladies. Sue him.

✦Servitude - Being in service gives Anzo purpose, makes him feel like he has a place. It is something he likes more than anything else, to be used for the pleasure or benefit of another.
---
---
DISLIKES
✦Too Much Freedom - Anzo was raised to serve. Being free and let out to do whatever he wants gives him anxiety. He needs structure in his life, something that the concept of 'Freedom' does not provide.

✧Sunny Days - He's used to working at night, when his specialties work best. Too much sunlight hurts his eyes and gives him a god-awful headache.

✦Newfangled Music - What is even with the music today? All plinky-plonky, and tunes that sound like your placed a computer into a garbage disposal. Anzo would rather stick with classical.

✧People Touching His Things - By 'things', Anzo usually is referring to people. He will stand between said protected person and a stranger acting as a shield, or maybe stand behind them, radiating menacing auras to whomever approaches.

✦Technology - Anzo's old, and times just keep moving on. He can't keep up with all the updates. He's still trying to wrap his head around the printing press.
---
---
█
█
█
█
█
█
█
█
█
█
█
█
█
█
█
█
█
█
█
█
█
█
█
█
█
█
█
█
X
▌
▌
▌
▌
▌
▌
▌
▌
▌
▌
▌
▌
▌
▌
▌
▌
▌
▌
▌
▌
▌
▌
▌
▌
▌
▌
FLAWS
✦Single-Minded - The goal is the only thing that matters. No matter who he has to knock down, or what pains he must go through, Anzo will do anything to finish the task he has set out for.
✧Inexpressive - Anzo's faces rests at a perfect neutral at all times. He rarely ever expresses happiness, wrath, sadness, etc. through expression, but rather he will voice them.
✦Obsessive - Clingy is a better word for it really. Anzo likes to favor people, then refuse to leave their side. He'll do anything to please them, even if it puts himself in harms way. If refused or scolded by such a person, Anzo will break down. He lives to serve, but if he cannot do such correctly, he feels he has no purpose. That he has failed.
✧No Personal Space - When standing close or around someone, Anzo is known for reaching out for them. A lock of hair, the hem of a shirt, a brush of fingers. Anything will do, as long as contact is there, he is comfortable.
FEARS
✦Open Water - "Deeper and deeper and deeper. There is no end, until... You end."
✧Losing Himself - "As the years continue to climb in number, I find myself forgetting things more and more. What was my family name? Was my mother's face as beautiful as the whispers in the night say she was? I can no longer remember."
✦Dying - "Uncertainty is the devil. Curiosity, it's guide. Everything is predictable, calculable. Everything except for the blood-cooling kiss, which will always be shrouded in the fog of the unknown."
TALENTS
✦Mind Tricks - As an Alp Demon (Or 'Nightmare' Demon), Anzo is known for being able to appear, or to generate, what his victim fears most. However, against popular belief, Anzo cannot actually change his physical form. The trick is in his eyes. He pulls prey in with his gaze, manipulating they're vision in a hallucinatory-like way.
✧Informant - Anzo's been around a while, 400 years leaves a bit of an impression. He's, more or less, very well informed on human and demon history, or, where he isn't, is very good at finding out.
✦Poetry - An ongoing habit of his that has more than sprouted into a full-blown obsession. Before his last Master passed, Anzo used to write poetry to appease her. However, after her death, Anzo has seemed to have suffered from some shock. He now only talks in poems, and, when handed a pen, will write for hours without rest. He has even been caught scratching verses into his own skin from time to time.
---
---
---
---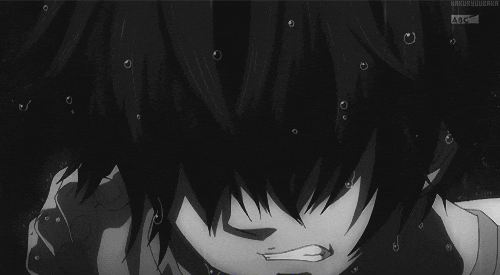 █
█
█
█
█
█
█
█
█
█
█
█
█
█
█
█
█
█
█
█
█
█
█
█
█
█
█
█
X
▌
▌
▌
▌
▌
▌
▌
▌
▌
▌
▌
▌
▌
▌
▌
▌
▌
▌
▌
▌
▌
▌
▌
▌
▌
▌
Eydis Dahl was a twenty-something woman from Hamburg, Germany. She was never anything special, coming from one of the lowest of the low class families and living in poverty for the entirety of her life, but she was never one to lose her smile. Working as a Lady's Maid and a seamstress for a wealthy family, Eydis earned just enough to support herself. However, where Eydis only wished to live with her head down, to pass through life nothing more than a ghost, her Lady's husband (Her Master), a large and brutish man, took quite a liking to her. He would force himself upon her, have his way, with the threat of firing her (Or worse) if Eydis dared to breathe a word of their relationship to her Lady. Eydis held her tongue for months, until she began feeling sick and weak.

Visiting the doctor for her ailment, Eydis was told that she was heavy with child. Being never been married, or having any other relations, the father could be no one else by her Lady's husband. Eydis tried to hide it, wrapping clothes around her middle to compress her growing belly, eating more to try to hide under the guise of gaining weight, but her efforts seemed to be in vain. Of course, there were easier ways out, she had thought of all of them. At one point, Eydis had even contemplated throwing herself down her Master's marble steps, but she just couldn't do it. There were her children, and she needed to care for them.

When she swelled to a size that was no longer excusable, her lady, who had grown suspicious over the weeks, confronted Eydis. Eydis desperately tried to explain herself, telling her lady that her husband was no longer faithful, but her lady heard none of it. Eydis was fired immediately, rumors of her husband-seducing ways spreading quickly through the higher class. Her hopes for a new job were at rock-bottom. On November 12th, 1598, Eydis gave birth to a pair of twin boys in the spitting image of their parents. Anzo, a boy who looked too much like his mother to deny, and Ceadda, whom was undoubtedly Eydis' former master's child. Eydis did the best she could to raise them right, moving back and forth between jobs and often going hungry at night to make sure her children were fed, but everything was a struggle. Ceadda and Anzo weren't allowed a normal childhood due to their poverty and their mother's secrecy, forced to start working as farm hands or stable boys at a young age, and noticed their difference between themselves and the other children of the city.

Their mother refused to place her last name upon them, never took any claim to them when asked by others. She had her reasons. She never wanting her ruined reputation to be passed onto the twins, but, also, a small part of Eydis resented the children for the awful memories they invoked. For a long while, Ceadda and Anzo just accepted it. They were young, and they didn't know better to question their mother. However, as the years drew on, Ceadda grew more and more spiteful towards her for denying them, for how she flinched when they called out to her. He plotted to run away, packed his clothes and was about to walk over the threshold when Anzo tried to stop him. However, nothing Anzo said could get him to stay, so, rather than letting him leave alone, Anzo agreed to go with Ceadda.

Anzo and Ceadda crossed over to France not long after. There, no older than the age of ten, they began lives of thievery and conning. And, admittedly, they were quite good at it. Such a life sustained them for years, let them live comfortably in a way a life with their mother would not have provided. That is, until they had gotten too cocky. They both planned to steal jewelry from one of the wealthiest households in the city. That house was known for having a fair share, there was no way they would miss a few gold chains. What they hadn't been counting on was a Lady's Maid, who spotted them trying to scale the lattices in the night. She screamed, and Anzo and Ceadda was captured not long after.

Over the years, a hefty bounty accumulated over the twins' heads. Something that couldn't be re-payed with a jail sentencing. Anzo and Ceadda were executed at the age of nineteen in France, by the decree of the ruling monarch on charges of thievery and evading justice. That would have been the end to Anzo's tale, had he not... Woken up?

A Japanese woman, tall and radiating a menacing and powerful aura, stood over Anzo when his eyes opened. She introduced herself as Nami, a Succubus, and told him she had given he a second life because he had deemed himself useful. That is, he would keep his second life if he agreed to serve her for life. So grateful for Nami's kindness, Anzo started to agreed without hesitation, but paused when a thought crossed his mind. Anzo asked the Succubus what had happened to his brother, and she was vague with her answer, only saying that he was fine. Not to worry. With that, Anzo pledged himself into an eternal servitude. At least, that was how it was suppose to go.

Anzo served Nami for hundreds of years faithfully. She had taken Anzo back to Japan with her, to live in her estate. He was happy with that life, even though he was mocked within the demon realm for being too devoted. He was mockingly called a dog within the community, and the nickname has always stuck, but he endured it anyway. Anzo loved Nami, not as a woman, but as a greater being. She might as well had been a goddess rather than a demon by the respect and doting attention Anzo gave her. However, Nami was prone to getting into nasty fights for the sport of it, and often became injured gravely for her hobby.

A few years ago, in her last fight, Nami was poisoned and unable to recover. She passed not long after. From the shock of losing her so easily, Anzo went a bit crazy. He doesn't smile anymore, and talks like a madman. He's been trying to get a new job, begging high-ranked demons to take him in, but no one wants a nutcase dog running about their home. Right now, Anzo is just drifting, feeling lost and alone.
---
---
OTHER
Fᴀᴄᴇ Cʟᴀɪᴍ ✦ Gareki [Karneval]

Pᴏʀᴛʀᴀʏᴇᴅ Bʏ ✧ Scripter

ⒸⓄⓅⓎⓇⒾⒼⒽⓉ ⓌⒶⓇⓃⒾⓃⒼ
character basic form © aurei
modified form ઽ૮૨Α
edited, modified form Luna Delta; ઽ૮૨Α; Alliqua_Dark;
---
---