For longer than anyone can remember the Gods have been a staple of everyday life in our world. Their presence a reminder of just how vast the mysteries of the universe truly are. Through a cycle known as the 'emergence' they steal away into the bodies of humans slated for an early death, merging the memories of past lives with that of the new one. Becoming a new, better, more modern version of the Gods in the legends told by man. Generation upon generation have thought of the 'emergence' as a blessing. The ultimate gift upon a human would be to become a God and with that gift came the vastly familiar human emotion; jealousy.


Jealousy wrought war, the humans fought the 'emergence' with weapons made by supernatural entities - these were the only weapons that could be wielded by humans with the intent to kill a God. Many, many lives were lost in these deadly wars. Halting the growth of civilization for dozens of years until finally, mercifully, the gods came together in order to form an alliance with one another. Together, this Pantheon of gods took down the human opposition and forced the humans into submission. The supernatural weapons were hidden away by the gods in a pocket dimension, and the humans were given the chance to right their wrongs against the all-powerful beings.


It took many years for the Gods and humans to walk amongst each other in solidarity once more. Life resumed and the world developed with the help of humans and Gods alike. The Pantheon that had formed to stop the wars stayed as a united front, now though, using their status as a means of self-policing and control. Though not all Gods were willing to follow these rules.

Time passed on, humans, Gods, and all manner of supernatural beings live in pseudo-harmony.


But all is not well.


A weapon, The Godslayer, the most powerful sword known to God or man has fallen into the hands of an organization determined to destroy the Pantheon and end the cycle of 'emergence' once and for all.
---
This universe is not the one we know and love but rather an alternate that exists far out of our reach.

Humans have the highest population on the planet but are not the only entities in existence. Supernatural entities of all kinds exist alongside the humans, as well as the Gods, and even spirit beings. This is all normal for this world, and nobody thinks twice about seeing a werewolf walking the streets or other such creatures.

Though humans have studied Gods for millions of years it is still unknown as to why or what the 'emergence' truly is. All they know is that there is no avoiding it, and no avoiding the fact that regardless of if they want them or not the Gods are always going to be around.

Other than the supernatural entities, the magics, and the gods, this world is pretty much the same as our own - though a bit more architecturally and scientifically advanced due to the harmonization of magic with modern technology.
---
"There is no hard limit on characters, more spaces will be added as people join.
---

Alan Sanders | 32 | Kendrick Sampson | Living | Human/God Of Nature | Venuskyy
Isla Adan | 30 | Segovia Amil | Living | Witch/God of Prophecies | Venuskyy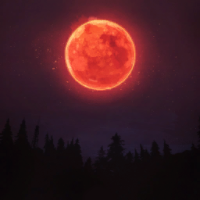 Oswald Stone | 23 | Benjamin Wadsworth | Living | Human/God of Blood Feuds | Venuskyy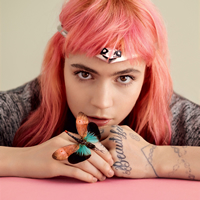 Josefine Jonsdotter | 28 | Claire Boucher/Grimes | Living | Upyr/God of the Arts | Venuskyy
Joanna Kurtz | 26 | Mia Goth | Living | Human/God of Desire | LightningPoint
tbd | 24 | Namikka Mugerwa | Living | Human/God of Unfinished Business | rubytuesday
Gregory Henderson | 25 | Ezra Miller | Living | Human/Horseman Of Conquest | ༼ つ ◕_◕ ༽つ
TBD | 26 | Chance Perdomo | Living | Human/God of Trickery | Funny Valentine
Catarina De La Cruz | 27 | Alexa Demie | living | human/god of revenge | rosa
Pranav Bandara | 23 | Jeenu Mahadevan | Living | Human / Major God of Sun | Rosa
Destiny Ribiero | 25 | Ryan Destiny | Living | Naiad/Lesser River God | Rosa
Theo Sverre | 28 | Michiel Huisman | Living | Shapeshifter/God of Beasts | Ivisbo
Seo Daeyoung | 25 | Kwak Dong Yeon | Living | Human/God of Oceans | Ivisbo
Arsen St. James | 28 | Stephen James | Living | Vampire / God of the Dead | shudderfox-
---


Character Creation and General Expectations from the Player.


In this universe exists all manner of creatures. This universe is not parallel, but altogether alternate in many ways. Therefore, the Gods in this world do not have to be the same as in ours. They of course can be, but I do find it a bit more interesting to come up with brand new concepts for the Gods in this universe. creativity is key after all!

Though the Gods and their politics and struggles are the central theme of the story that doesn't mean they have to be the only characters. This is a world that's inhabited by a vast variety of creatures from the human to the not-so-human. Therefore characters can be anything and anyone you'd want them to be.

While there is a sort of plot running in the background of this idea I first and foremost want this to be collaborative. Drama is absolutely encouraged, and having different plot threads to follow despite the over-arching story is always fun. I want this to be at least somewhat sandbox-y for the characters.

I'm not going to set any hard limits on characters, do what you feel comfortable with. If you have any cool ideas feel free to share them as well! I'll most likely get a discord chat going at some point.

This will have darker and more adult themes in it. Though well within this websites rules of course. There may be mention of drugs, alcohol, and violence within the roleplay and therefore is not for anyone that is easily offended by those topics.

I'm not going to sugarcoat it where posting is concerned, I am exceptionally slow sometimes, and therefore this RP may not move at a very fast pace. However I'd like to be kept in the loop as far as participation goes. If you are going to be gone for a certain amount of time let us know!

I won't be picky about character sheets, having a general history, personality, and abilities section (if they are supernatural/a God) is the biggest thing. If you need examples of what goes in a sheet feel free to compare to mine.
9 posts here • Page 1 of 1
9 posts here • Page 1 of 1
Arcs are bundles of posts that you can organize on your own. They're useful for telling a story that might span long periods of time or space.
There are no arcs in this roleplay.
There are no quests in this roleplay.
Here's the current leaderboard.
There are no groups in this roleplay!
Welcome home, Promethean. Here, you can manage your universe.
Arcs are bundles of posts from any location, allowing you to easily capture sub-plots which might be spread out across multiple locations.
You can create Quests with various rewards, encouraging your players to engage with specific plot lines.
Settings are the backdrop for the characters in your universe, giving meaning and context to their existence. By creating a number of well-written locations, you can organize your universe into areas and regions.
Navigation
While not required, locations can be organized onto a map. More information soon!
There are no groups in this roleplay!
By creating Collectibles, you can reward your players with unique items that accentuate their character sheets.
Once an Item has been created, it can be spawned in the IC using /spawn Item Name (case-sensitive, as usual) — this can be followed with /take Item Name to retrieve the item into the current character's inventory.
Give your Universe life by adding a Mob, which are auto-replenishing NPCs your players can interact with. Useful for some quick hack-and-slash fun!
Mobs can be automated spawns, like rats and bats, or full-on NPCs complete with conversation menus. Use them to enhance your player experience!
Current Mobs
No mobs have been created yet.
Locations where Mobs and Items might appear.
You can schedule events for your players to create notifications and schedule times for everyone to plan around.
Add and remove other people from your Universe.
The Forge
Use your INK to craft new artifacts in Gods Among Us: The Godslayer. Once created, Items cannot be changed, but they can be bought and sold in the marketplace.
Notable Items
No items have been created yet!
The Market
Buy, sell, and even craft your own items in this universe.
Market Data

Market conditions are unknown. Use caution when trading.

Quick Buy (Items Most Recently Listed for Sale)
None
The glittering glass domed building loomed over Park Square. Its pristine marble columns shooting into the sky. Upon approaching the building you are greeted by two gargoyle rabbits perched above the door.
The sun is ever present, warming everything it touches.
The scent of smoke and alcohol wafts from the entrance of The Pier, the dim red lights spilling out into the night. "Welcome," Greets a sharply grinning woman from behind the bar as you enter. Her eyes seeming to glow in the dark.
The forest is brighter than seems natural, lit by the glow of two golden suns in the sky. Cicada song and the rustling of wind through the leaves draws you nearer to the cover of trees.
The mirror leading to the Pantheon shimmers in hues of gold and silver. Stepping up to it, you place one hand against the reflective surface, it sinks through to the other side. Pulling you straight into the main chamber of the Pantheon.
For a moment the world fades away, replaced by an ink black darkness. It's impossible to see anything here. No sight, no sound, you could be driven mad in this place. Just when your mind begins to fray, a glint of shiny light pierces the darkness.
Discussions
Topics

Replies
Views

Last post
Most recent OOC posts in Gods Among Us: The Godslayer
There have been no posts in the OOC topic for this roleplay!