---
"I'm no poet, but for you I'd burn out all the stars to write you a novel."
---
---
╔
╗
╚
╝
---
---
---

FULL NAME:
Castiella Aurora Chambers

NICKNAME:
Cas, most common
Red, tolerates

AGE:
Eight-teen (18)

HOMETOWN:
Dublin (North End), Ireland

GODLY PARENT:
Apollo

GENDER:
Non-Binary | They/Them

SEXUAL ORIENTATION:
Demisexual | Homoromantic

ETHNICITY:
Half Peruvian, Half Caucasian mix

DOB:
March 25th | Aries

HEX CODE


#AA491B
---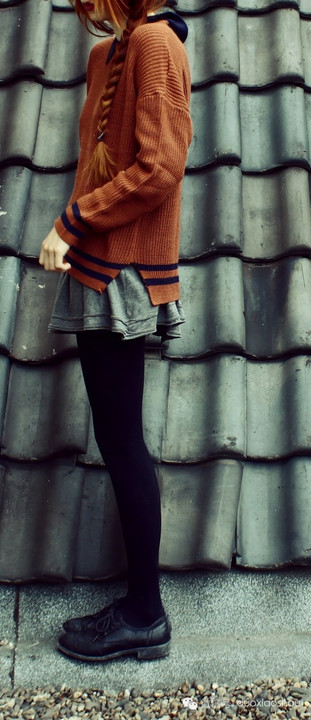 HEIGHT:
5' 7" | 170cm

WEIGHT:
125lbs | 56kg

APPEARANCE:
Castiella has been reported as been considered handsomely beautiful by most, and elegantly androgynous by others, which also sides with many saying they are the epitome of unorthodox, especially considering what kind of family they belong to. They are considered such because, firstly, Cas has a plethora of tattoos that they don't do much in terms of trying to cover up, usually due to sleeveless shirts or loose-fitting clothes and rolled up sleeves, weather be damned. They can normally be found wearing skinny jeans and baggy tank tops or t-shirts, as well as their usual leather jacket, along with their normal everyday combat boots or some other sturdy-based shoe They are best described as punk rock due to all of the tattoos, the hair and abrasive nature upon first seeing them in a crowd. But from how they present themselves, to how they actually are, are on quite the opposite ends of the spectrum.

Cas' long, multi-colored dyed hair is usually styled messily, that they tend to tie up in a tight ponytail, or let their hair be down and flowing, but depending on how they feel that day. But it's usually seen down past their shoulders than tied up, on most days. The fancier and less masculine they go, the more glamorous their appearance will be. On the ever so rare occasion, that may be. Their vibe has always been just what Cas goes with what fits them, when and where, never really caring what kind of person they appear to be, as long as they are happy with themselves, that's all they care about.

As for any markings or scars, they have a few of each. First starting off with the three roses and crescent moon, they have tattooed along their left forearm. A strange collection of shapes that run along the center of their upper back, three wolves that are on the backside of their left shoulder-blade, three wyverns in flight on the right side of their collarbone, a small flower on the right side of their pelvis, and lastly a cross on the back of their neck. As for any scars, well, Cas has plenty of those too that litter their body. Most are ranging from small random scars that kids get when growing up due to being clumsy and bumping into things. As well as a few random scars across their hands from slip-ups in the kitchen. But most notably, Cas has a few scars that run along their left wrist, which is covered mostly by the rose tattoos (hence why they got the tattoos in the first place), and a few scars that are scattered over their torso, the exact cause is not exactly known, but if anyone were to guess, cigarette burns would be the best bet.
---
---
---
Sarcastic ❖ Guarded ❖ Protective
Loyal ❖ Hard-Headed ❖ Selfless




Contrary to the first impression that Cas gives off, and their overall rather androgynous and rough-looking exterior, they are quite the opposite of how they may seem to those that don't exactly know Castiella. Upon first seeing them, people then to assume that they are an angsty, mad at the world type of person and hate everyone in it. Which, that couldn't be the farthest from the truth, to an extent at least. Once someone can look past the rough, tattoo-covered exterior, they can see that Cas is actually a rather kind, caring, and loving individual once their able to let down their walls, and can that once given the chance could prove to be your best friend if one so desired. They are also what many would refer to as "That fucking dumb-ass over there with a good heart." as usually all they ever want is the best for people, even at times when they probably shouldn't. It's just how they've always been.

While they can be a serious and hard worker; and even be a little abrasive at times, they know when to let loose and have fun. To the extent that someone of Cas' callibur on 'never calm', is able to allow, that is. Usually being the outgoing one when they know someone isn't feeling well, or in a bad place, they'll happily lend a shoulder to cry on or be there to listen to someone and their bad day. With the hopes of being able to cheer them up, if not able to at least be a worthy distraction in the meantime. All of which, while giving their absolute attention, as if that person was the only one in the world, that you're the only thing that they see. Once Cas focuses on something, whether a person or situation, that is all they can see or focus on in that moment. Often times becoming a little unnerving with how much they may focus on someone, or something at a time. As well as it having gotten them blinded to other things going on around them.

On a different note, Cas has moments of being rather physically overbearing and clingy, once getting close to someone that is, but for the most part, they will give someone their space and let them be. But for the most part, Cas tends to have a habit of having an arm draped over someone's shoulder, their leg ever so slightly touching someone else's, or using/letting someone become a human body pillow. They are very physically affection starved, while also being too scared to fully let themselves become vulnerable, even when 'relaxed' they come across as tense. But most of the time they are incredibly nervous of accidentally hurting someone that they tend to be off by themselves away in a corner somewhere. Always being told that they are 'too tense' or they need to ease up a bit, they never seem to be fully relaxed, even if they are with someone that they consider their best friend. They are essentially a walking atom bomb of anxiety and nerves, and it is only a limited amount of time until they may explode. Cas can never explain why, but they've just always been this way ever since growing up, and it's seemingly only gotten worse the longer time has gone by.

When it comes to romance or relationships, Cas is a hopeless romantic, but since recent times, has become too scared to try to pursue anything serious or long lasting. They've had one relationship that lasted a while, but things didn't work out as they got told they were 'Too clingy' or 'Too much' and things got thrown in their face. So, since then, Cas has only ever really been into hookups or casual flings, but even then it's been few and far between. They may be an absolute flirt and take any advantage they can to be close to someone, but truly letting their walls down and be able to just let someone in, terrifies them. Deep down, they want to be able to pursue a lasting relationship, something that can do more than last a week, or be more than a hookup that lasts a few weeks, but ever since their last true relationship, Cas has just been too afraid to commit or let their guard down enough to pursue how they feel. Castiella may never admit to it, but when Cast falls for someone, it becomes rather obvious right away. They become a stuttering, blushing mess that can barely function, to even denying it when someone points out their all too obvious feelings they may have for someone. While they may be seemingly confident in most cases and with most people, the moment that true and real feelings become a thing, Cas loses most ability to keep themselves contained and confident.

Which, is something to note. Naturally before their life got turned on its head, Cas was a very relaxed person that didn't get bothered by much except for their constant anxiety about everything now. When it comes to people they care for, they have a short fuse for bullshit or harm coming their way. Seeing people they've come to know and care for be mistreated or be in harm's way, makes it become an all too high chance for them to do something reckless. Often causing more bad than good, putting their own safety on the line for someone else, is a habit they have been told they have to break, but after years of being told not to be themselves, or that they have to change, and that they aren't enough or good enough, Cas has become rather tired of it and just want to live as themselves. Whatever that may be, they aren't sure just yet. They just hope to one day stop being so...Hopeless, and go back to how they used to be. And maybe, just maybe this Agon will be what helps Cas take their first step to getting past all these old hurdles.



From a rather early age, Castiella always knew that they were different compared to most kids. Not entirely due to their demi-god status, as Cas didn't know about that until much later in life. But being raised in a very strict, closed minded, religious home was hard enough for someone like Cas, which was only topped off by the fact that their birth mother, Lucianna and her boyfriend, were severely abusive towards Cas. Their other siblings in the home were never touched or treated as poorly as Cas was. Their two older sisters and younger brother never received the neglect and harsh upbringing that Castiella was subjected to, more or less right from the gate in life.

By the age of eight, Cas already knew how to make breakfast, clean up things around the house after they were done, as well as how to do laundry and clean the dishes. By the time Cas was ten, they were already making dinner for them and their siblings, and everything else that they'd need to do around the home to keep the house afloat. Seeing as Cas' mom and her boyfriend were both casual drunks, who'd spend more time going out with friends than looking after their quickly growing family. Something that Cas had grown accustomed to all too quickly.

Between going to school, managing things at home for themself, as well as their siblings and juggling things with their mother and her boyfriend, Cas had their hands full and never really had much time to just relax and enjoy life. So, when they turned twelve years old and started showing signs of well, being able to do things they shouldn't have been able to do, things only became worse for Cas. From accidentally breaking the front door, or breaking things by simply touching them, everything Castiella did seemed to make them a target for anger from their mother. Which only got worse when Cas ended up accidentally coming out to Lucianna when Cas was thirteen years old. The two got into another screaming match about something Cas hadn't done to her liking. With things being thrown back and forth at each other, until it all came down to Lucianna finally revealing that Michael, her boyfriend, wasn't actually Cas's birth-father. And how they were a bastard and that if they wanted to know who their birth father was, it was going to be up to Cas and being able to track him down.

With that new revelation thrown at them, Cas didn't know what to do or think. Knowing that the only reason they had received so much neglect from both 'parents' was because Cas wasn't Michale's child. That factor and revelation caused even more bitterness and anger to form withing Cas, which only seemed to grow as the years passed by. As if Cas hadn't enough reasons before to feel cast aside and lonely, the truth of their conception only made things worse. It only caused them to bury themself into their work even more than ever before. Closing themself off to any and everybody like they never had before. Which, led into how they came across someone who would later change their life, as well as reveal the truth to Cas.

It was shortly after Cas' fourteenth birthday that they were finally told the truth. A man by the name of Andrew Harper, someone who Cas had met a few times before then, but never really knew who he was, or what his actual intentions were until then. He sat Cas down and explained everything to them. Explaining how he was their birthfather, and that the only reason he stayed away was on behalf of Cas' mother, Lucianna's wishes. It was only because he could sense the inner turmoil in Cas that he finally found it time to interfere with his child's life.

Castiella was given an opportunity to come to a place that was made for people like them, demigods from all over the world. A place that they could call home, as well as learn how to control their god given powers, as well as learn more of their over-all history. It's been fours now since Cas went with their father, Apollo, and have been attending Legacy Academy since. Putting in even more effort than they may have wanted to otherwise. With how they were raised, and with a chip on their shoulder to try to prove theirself, Cas entered the Agon, mainly out of spite and wanting to prove theirself worthy among the gods, and the fact that some of Cas's closest friends were forming a team, that also helped push them into entering the Agon.
---
---
HABITS
Whenever Cas is left unoccupied or is anxious, they tend to fidget with their hands, often pulling on the end of their shirt-sleeves.
Cas has a nasty habit of biting the inside of their bottom lip when anxious or thinking, not often realizing when they cut themselves.
Whenever Cas is left to their own devices, they tend to rock back and forth while in place, especially when sitting down.
Cas' worst habit to note, is that in the past two years, they began smoking. It's not the worst habit out there, but it's one they haven't been able to quit, and are fully aware of how bad it is, they just find comfort in it. Oddly enough, they refuse to let anyone bum a cigarette off of them, or let anyone else try it. It's their health at risk, no one else's, hence why they tend to go off by themselves until they'd calmed down enough.
LIKES
Music, unsurprisingly enough a child of Apollo can usually be found with a guitar or harp in hand, lost in the music.
Poetry, while Cas themself may not be a writer, they can normally be found with a poetry book in hand or nearby.
Archery, it's one of the few things Cas finds pride in and gladly shows off with. They're close in talent with their cousin Riley, daughter of Artemis.
Combat, while they aren't like a child of Ares, Cas still shows their worth with their fists and over-all physical prowess and durability.
Exploration, growing up Cas was always a curious child and that curiosity has transferred into their young-adulthood life. If there's an opportunity for Cas to explore and seek out adventure, Cas is already way ahead of the others.
Animals, those back on earth and those in Olympia, Cas is constantly fascinated by them. Often finding better company with animals than people.
Sweets, Cas is bound to have anything containing sugar in any form on their person in some matter
Loud and bassy music, especially 80's rock and pop. Anyone who's looked at their playlists will see a large amount of 80's music.
Tattoos, whether on them or other people. Cas has a slow amassing number of tattoos and always love seeing how other decorate their body with ink.
Cranberry juice and tea, Cas doesn't know what it is about this combination, but it seems to be their go-to drink. That and tea of any kind is a must have.
Physical contact, it makes Cas feel safe and calm, but overly prolonged contact makes them nervous and they can't explain why that is.

DISLIKES
Death, and everything it entails. Cas has lost enough people in their life, and the thought of losing someone else they're close to terrifies them.
Fire, and the smell of it brings anxiety to Cas. They've never been able to explain why, but they've always had an ingrained fear and discomfort of fire.
Loud or sudden sounds, Cas has always had overly-sensitive hearing and they've always gotten headaches from prolonged sounds of a certain pitch.
Being touched when mad or stressed, Cas has never been one to handle being calmed down easily, nevermind handling being touched all that well, so it's not much of a shock that this makes for a bad combination. It's best to let them walk away and calm down, than trying to physically calm them.
When people talk down to Cas, they've been treated like an ignorant child their entire life and having someone talk down to them as if they know nothing will only cause them to become angry rather quickly.
Bigots and hypocritical people, Cas grew up in a rather religious and closed-minded home, so seeing people continue this form of hatred tends to set them off rather easily.

---
---
---
GRADE:
Twelfth (12th)


TEAM ROLE:
Brawn

RELATIONSHIP WITH GODLY PARENT:
Cas surprisingly has a rather good relationship with their father. While they don't consider themselves being one of their father's favorites, they sure as hell make sure to keep themself under his scope and make sure to garner his attention where it counts. Cas even took up archery on a serious level after they found themselves having a rather good eye with it, which managed to gain some special attention from Apollo. Something Cas prides theirself on, however small it may be. While they aren't exactly tied to the hip with Apollo, the relationship Cas has with him means everything to him and they wouldn't trade it for the world. Of course it started off rocky, but after he came to them and explained everything and took them to the Academy, the two have only grown closer since and Cas holds onto their bond with everything they have. He's the one parent who hasn't let them down and without Apollo, Cas doesn't know where they'd be..

HOBBIES:
Archery, remarkable eye with a bow
Music, mainly guitar and harp
Poetry (Dabbles in it somewhat)
Boxing & Wrestling, Cas is an avid contender

AMBITIONS:
Primarily, Cas just wants to win the Agon and prove their worth, showing that they're more than just a loud-mouthed jock, and more than someone who doesn't take things seriously. That they have worth and can genuinely make a name for themselves. Mainly just proving their mortal family wrong, and prove they're actually worth something, and not just a weak let-down or abomination.

FEARS:
Dying in the Agon, not being able to prove theirself worthy at all costs.
Someone they care about dying in the Agon, they'd rather die for someone else than watch them die.
Large snakes, typically pythons cobras. Cas has never been a fan of them.
Claustraphobia, Cas cannot handle small or tight spaces and tends to lose all sense of awareness due to their past

STRENGTHS
Physical combat, Cas quite literally grew up being a fighter, always having to fight for everything they wanted and to get where they are today. Coming to the Academy when they were fourteen, was the perfect outlet for them and way to further train and hone their skills, rather competent fighter in the ring.
Hieroglyphs, while Cas suffers with normal reading, they always found it odd that with hieroglyphics they had little to no issue.
Raw Strength, while children of Apollo may not be on the same level as those of Ares, Artemis, and Zues, they are still a note-worthy combatant, and Cas is no less an example of that. What they may seem to lack with a simple glance, give Cas a reason to show just how strong they actually are.

WEAKNESSES
Anger, Cas has a short fuse for bullshit, and it tends to be triggered all too easily. They don't become violent, but Cas does become reckless.
Dyslexia, Cas suffers from a reading disorder, and normal writing and reading tend to trip them up more often than not. Often frustrating them greatly.
Abandonment issues, due to Cas' past, it's hard to let anyone in, and forget about letting anyone go. The idea of Cas having to say goodbye to anyone petrifies them.
---
REPUTATION:
Cas is a mixed bag when it comes to a reputation around the school, but that isn't to say it's entirely negative. For the most part, Cas can be over-looked entirely. Often just sitting around stuck in their own little world while reading a book or working on some music with guitar in hand. Easily being missed. But, on the other hand, Cas can be known as one of the jocks of the academy, often taking part in some of the more extreme and rough sports. Not being one to shy away from showing off their enhanced physical conditioning due to their heritage from Apollo. Like most children of Apollo, Cas makes for a good eye with a bow & arrow, often coming up to second place to the children of Artemis. Which, gives Cas and their cousin Riley Hayfield a good and healthy rivalry while out on the shooting range.

FAMILY:
For the most part, Cas refuses to talk about their mortal family back on earth, and for good reason when everything is taken into consideration. They haven't spoken to their mother in almost two years now, along with their two human siblings, and don't have much of a desire to rekindle those relations. Outside of immediate family, Cas has become very close with their cousin Riley who is a daughter of Artemis. The two often spend enough time as is talking shit while out on the field with bows in hand, or simply bonding over a new book or listening to music, silently enjoying each other's company. Riley has become Cas's rock in recent years, and they don't know what they'd do without her..

MISCELLANEOUS:
Cas has a habit of writing their own sheet music, and playing it, but often times no one knows where the new music comes from half the time. As well as outside of everything with the Academy, Cas usually finds theirself busy running a small music store in their hometown of Dublin.

They also have their own small studio apartment in Dublin, and have been independent for the past year now when they're away from Legacy Academy. As well as having both their mother and her boyfriend pass away suddenly during their second year at Legacy, Cas has been slowly collecting all the pieces and forming a life for themself, however fragile it may be.
---
---
FACE CLAIM
Luanna Perez

USERNAME
Wolf's Bane109
---