---
"Can we pretend that airplanes in the night sky are like shootin' stars
I could really use a wish right now, wish right now, wish right now"
---
---
╔
╗
Airplanes | Strangers | Primadonna | Let Me Sign | White Flag | Surender
╚
╝
---
---
---

FULL NAME:
Erin Larisa Davenport

NICKNAME:
Rin | Most common and prefferd
(Poison)Ivy | Due to her powers, tolerates
Mad Hatter | Self asigned

AGE:
19

HOMETOWN:
Brooklyn, New York

GODLY PARENT:
Dionysus

GENDER:
Cis-Female

SEXUAL ORIENTATION:
Homoromantic | Demisexual

ETHNICITY:
Caucasian

DOB:
March 15th, 2001


HEX CODE


#8c066d
---



HEIGHT:
5' 7" | 170cm

WEIGHT:
125lbs, 56kg

APPEARANCE:
Erin has been called many things by different people throughout her life as her appearance has changed several times throughout the years. From the stereotypical trouble maker back in her younger years to her more recent years of which she is referred to as punk. In the nicest ways of course. She years ripped, tight black jeans, tank tops, and t-shirts with a range from graphic tees to darkened floral patterns. With boots and loafers for her choice of shoes, depending on what style she prefers that day can vary in her overall appearance.

She has a plethora of tattoos that can be seen without much difficulty due to the preference of her after-class clothing. Erin's hair is long, about midway past her shoulders. The main of hair is usually styled messily, as well as usually being shaved on both sides in a full undercut, almost down to the scalp. Which is usually only ever seen if she has her hair pulled up in a tight ponytail or loose and messy bun. Her left eyebrow has two constant slits in the corner closest to her hairline. One of her most defining features, besides her tattoos and strong jawline, her hair is ever-changing between her natural dark brown or the platinum blonde hair with darkened roots.
---
---
---
Calm ❖ Reserved ❖ Nuturing
Aloof ❖ Vulnerable ❖ Caring




Contrary to the first impression that she gives off, and her rather rough-looking exterior, Erin is quite the opposite of how she may seem. She is rather possessive and clingy, once getting close to someone that is, but for the most part, she will give you your space and let you be. When not busy with classes at the acedemy, Erin can be seen anywhere students are allowed to go on Olympia. Whatever the case, Erin is a very active and outgoing person and simply wants to be someone's friend, if she sees them being worth her time of course. Whether that's the older sister part in her or not is uncertain, but Erin will easily become protective and overbearingly so at times when it comes to someone she has known enough and care for.

But at the same time, Erin is very reserved in most aspects. Never prying into anyone else's business or asking questions they probably shouldn't. She's always an open ear to someone and a shoulder to cry on for whoever may need it. Erin is often a very touchy-feely person, usually having to either be touching someone or being close to them in any way. From sitting next to someone, or barely having an arm or leg touching very much unlike her brother Kyle. But if someone tells her to stop or that she's making them uncomfortable, she will and give them all the space they could want.

She can easily be your best friend, or easily be your least liked person, depending on how you treat her, she will treat you in return. If you treat her with respect and kindness and don't cause any trouble with her or her friends, she will easily let small things slide and roll off her back like water. But the last thing you want to do is bite the hands that feed you, and wouldn't recommend crossing her or doing her any wrong, as she could easily make your life hell, as all children of Dionysus, once someone crosses her, she will be out for revenge until she tires.

People have noticed she has a short fuse, which can be started from anything, rude comments or harassment towards her which she handles better, but the last thing you do is disrespect others around her. In short, she can be your fiercest and most loyal and caring friend who would die for you, or could easily be something terrifying that you wouldn't dare double-crossing or lying to.


Growing up, Erin had always felt different from the rest of her siblings. Their mother never kept the knowledge of her being only a half-sibling from them as kids, finding nothing wrong with the fact that they were a mixed family. But something still always felt off, like something was missing from her life. Things were good in her younger years, she has a stepfather that loved her as much as his own children, and they were close. They all were, for the most part at least. Erin always felt like she was closer to her brothers in more aspects than her sister, while in some she felt a more familiar bond with her sister. But as things changed, and time went on, strange things began to sprout in Erin's life.

Things started out small and simple enough, she seemed to gave a general knack for raising plants and greens. When her mother struggled to help keep the plants watered and looked after, all Erin had to do was whisper a few words and they'd grow larger and livelier than they would have otherwise. Her mother joked that she had an all too good of a connection with plants and must have been a miracle, all by the age of eight. But things only grew weirder when she got older.

By the age of ten, Erin was able to turn water into wine, and back to water with a bat of her eye. Which, was discovered when her stepfather jokingly said how he wished he had some wine to go with his dinner, one moment it was water and the next sip was a sweet wine. Something they didn't have answers to for years. No one could explain where the mysterious alcohol came from, they simply accused one of the older kids of swapping his drink out when he had left the table for a moment and came back. But due to both of her parent's fun-loving nature, they didn't pay it much mind. It was harmless prank and no one got hurt. It was only when Erin reached her first year in high school when things started to pop up out of nowhere. She found herself being faster, stronger, and able to endure more than the average kids in her school. Her couch joking that she should join the school's cross country team. She gave it a shot, and easily earned her spot on the team as the best runner in the entire time. People questioned how long had she been training for, and she dismissed it with some small jokes and comments. She honestly had no idea. Which was only the start of her ever-increasing stressful life.

It was only her fourteenth birthday that she snuck out with her group of friends to a party up in the woods up New York. She was told that it was going to be a simple party. Nothing to worry about. It was only when they got there, that the nature of the party was revealed. Drugs. Glow body paint. Alcohol. Dancing. Loud music. And far too many hormones. As much as Erin wanted to leave, she felt a pull to stay and enjoy herself. What damage could a little party do anyway? She didn't know what happened next, if it was due to the alcohol or adrenaline, but she felt herself being carried away between blacking out every few seconds. When she awoke, Erin found herself back in her room, and everyone acted like nothing had happened.

That was only the downhill spiral she needed, and she became a loose cannon. Parties and raves, sneaking into bars became commonplace by the time she was fifteen. Which is where she met someone that changed her life. Whether it was for the better or not, Erin still questions it. She arrived at the bar and after having a few drinks, saw a man at the end of the bar. He looked slightly out of place, but she wasn't going to question it. Not now anyway. The two struck up a conversation after he brought her a drink, and the two hit it off rather quickly. Something about him was a comfort and pull, almost like she somehow knew him. He introduced himself as Alexander. And that he had a hand in some of the best parties, asking her how she got into a place like this, especially cuz he could tell she was far too young to be in a place like this. The two exchanged some words, showing him that she was indeed his kid. Firey attitude and all.

Dionysus decided to keep his identity a secret for a little bit longer, to make sure he didn't scare her off just yet. That and, it didn't really matter. Not yet at least. A few more parties, raves, and hangovers later Erin found herself at one of the bars she had started working at as a DJ when she got off the stage she made her way to the back, seeing Alexander at the bar waiting for her she motioned that she'd be a moment. As she left, he watched as an odd figure among the crowd began to follow after her, something didn't sit right with him. He waited a few moments before getting up and making his way to the back end of the bar, not even knocking he opened the door. What laid before his eyes made his blood boil with rage, the man had pushed Erin into a corner and was clearly making unwanted advances, the look of fear and anger in her eyes said all he needed. With a few quick jabs to the side, the man pulled himself away from the two and quickly left.

Alexander asked if she was okay, and between the sobs and her clinging to him for some comfort, she was able to explain what happened. The man had followed her in shortly after and made some comments towards her, which she passed off. He was a regular to the club and had always been one of the faces she saw in the crowd. She never meant to give him that kind of impression, which Dionysus quickly passed off and said it wasn't her fault. He helped get her things and personally escorted her home where they parted ways. At least for now.

Erin was now sixteen and working a late-night once more, and stayed late to help clean up and get the place closed at a reasonable time. After they were set and done, they said goodnight to Erin as she walked out and left into the darkness. Erin didn't realize the footsteps behind her until it was already too late, hands were around her mouth and she was pulled into an alleyway. Erin kicked and screamed, and everything went black from there on out. Until she heard the sounds of grunts and muffled screaming. But it didn't sound like normal screaming, it sounded deranged and pained. When she came to, she saw Alexander standing over the man, whispering unintelligible words into his ears. What she could hear made her blood run cold as she saw the man continue to lay on the ground, writhing in pain.

This was when Alexander finally decided to reveal himself, as well as explain what happened. Dionysus confirmed what Erin thought had happened. She fought back and, the man fell into madness until he arrived and took care of it in his own ways. Erin didn't know what to think, he revealed that she was his daughter, a demi-god, and that there was a place for her and people like her, where she could control her abilities and use them for good, if she so desired. All she wanted was to be able to never hurt anyone again and went with him willingly to Olympia. It was far more than what she originally thought, and after gaining friends and remote popularity among some of the students, Erin hasn't turned back yet on what the new world has to offer. But with the Agon coming up, as well as what she slowly became a part of joining, Erin doesn't know if she's over her head or not, nevermind if she joined the proper side in this.
---
---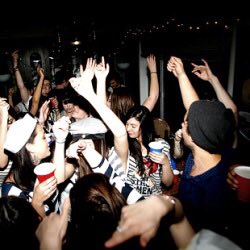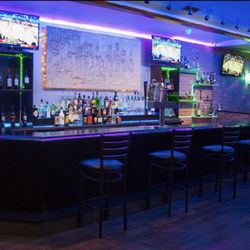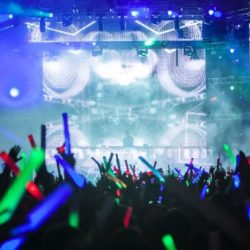 QUIRKS
Her nostrils flare when she is deep within thought // She is a very touchy feely person, so as such she is often seein usuing someone else as a human body pillow or headrest as a sign of affection // Erin constantly fiddles with her hair, usually stroking her hands through her hair when nervous or when trying to think
LIKES
Music, she can usually be found with earbuds in at all hours vibing out to some playlists // Parties, not surprising who's daughter she is. Erin can usually be found on the scene enjoying herself, especially if there is a DJ station // Alcohol, if she isn't seen with a glass or bottle of some kind in her hand something is clearly wrong // Rock climbing, spelunking, and all-around extreme sports are something she loves, and she knows some of the best spots in Olympia // Card games, poker, and gambling, anything that costs her money or the thrill of possibly losing is something she looks forward to // Adrenaline rushes, something about the feeling one gets from doing something one would consider reckless always helps liven her up // Tattoos, whether on herself or someone else, it isn't much of a shocker considering how many she has of her own // Small gestures of kindness, anything from a compliment to showing someone cares is an easy way to win her over even in the smallest of ways // Romance, it doesn't matter what it is she is a love-struck puppy. She hasn't been into hookups or one night stands as much like she used to back in high school, hence her dedication to Tarra who she is madly head over heels with (she isn't aware of Tarra cheating on her with Chadwick) // Plants and nature, seeing how one of her proficient weapons is foliage, she is usually outdoors with the trees and plants. Making sure they are well looked after

DISLIKES
The sound of loud chewing, something about it causes her skin to crawl and grosses Erin out // The smell of lavender, vanilla, and certain cigarettes and poorly made or cheap pot // Large amounts of blood, she can handle regular amounts, but seeing large amounts is stomach-turning and can cause her to be nauseous // Annoying and snobby people, she has a low tolerance for people, especially those that think they're better than others// Solitude, she doesn't like being alone for longs periods of time and is often uncomfortable when left by herself for long periods of time // Small and tight spaces, anything that is remotely claustrophobic causes immense panic and anxiety in her // Useless and pointless arguing, she'd prefer is people used their words and just stated how they felt about things instead of causing useless and pointless arguments over the smallest of things

---
---
---
GRADE:
12th


TEAM ROLE:
Support

RELATIONSHIP WITH GODLY PARENT:
Like most children of Dionysus, Erin doesn't have much of a relationship with her father. At least not the orthodox one someone has with their parent. They met at one of the raves Erin had attended back in high school and struck up an unlikely friendship. He ironically was what caused her to fall down into the rabbit hole of partying and dabbling in drugs (on the less severe side) and increased her love for parties. While she isn't exactly his favorite per-say, they do keep in touch from time to time, mainly when looking for a good venue of a party. Something she can't complain about, he's a man that knows how to have a good time.

ABILITIES:
Madness Manipulation: As most children of Dionysus, she has the power to manipulate madness of others, whether it is driving someone to pure insanity or even help ease someone's manic state (even if that is more difficult to do). Children of Dionysus can absorb, create, control, and manipulate Madness/Insanity of themselves or others whether it's increasing, decreasing, causing or otherwise chancing insanity, even manifesting the emotional energy of a physical level and gain power from it. But in Erin's case, she is able to inflict bouts of madness upon others, with the ability to feed off of one's pain but at the cost of her own sanity in turn.

Erin's ability makes her able to alter people's mental states, see things that aren't there (mainly showing them the thing they fear most) and even experience sudden bouts of anxiety/paranoia. Which makes it even easier if the person is already suffering from mental conditions, such as PTSD. It can also be like pressing on the wound so to speak, making that issue worse for someone already vulnerable to it. If she concentrates enough and pushes her boundaries or even lets her own emotions go, she can also help alleviate the symptoms of these conditions, leave people feeling calm and more clear-headed than they ever have been. Depending how gracious she'd feeling towards whoever garnered her ire may be safe from her wrath, that's even supposing she even bothers to, as this is her least favorite ability to use. She doesn't like getting into other people's minds, she isn't entirely heartless after all.

Agrokinesis: The ability to psychically manipulate plants, vegetation, and plant-based materials. With this ability, she can psychically move plant matter as though by Telekinesis. In addition, Erin can psychically control the growth of plants, at will. Children of Dionysus are only second to children of Demeter in terms of plant control. Furthermore, if Erin focuses enough, she can psychically cause plants to release their byproducts (seeds, fruit, pheromones, toxins, etc), or withhold them, at will.

She can also psychically shape plant matter into certain constructs and tools, at will. Such as rope, cover in the shape of a shield or small and temporary barriers, or even summoning walls of foliage or moving plants out of the way.

Alcohol: Lastly, she wouldn't be a daughter of Dionysus if she didn't have the ability to summon wine upon command. This was one of the first powers that manifested in her at a surprisingly young age, and also happens to be her most easily performed ability. Much to her dismay. But it didn't hurt to be used as a little party trick, messing with people's drinks in a wink of an eye. Being able to turn an already drunken mess's drink back into water has never hurt anyone, and it has a habit of making her popular in her social circles at parties. If one is an endless bringer of free alcohol, who can truly complain?

AMBITIONS:
Ultimately, her initial desire to be at the school was to learn how to master her agrokensis and madness manipulation. She wanted to be able to have a steady hand at the abilities and make sure she could never accidentally hurt someone again if her emotions got the better of her once more. But since running into Tarra and the others, her ideals have become someone altered, or in reality, she was manipulated into wanting more power. Now she wants nothing more than to bring down the Gods of old and bring in a new order, but her desires may change if she realizes just how over her head she truly is in matters of life or death..

FEARS:
Large dogs/Wolves, she doesn't know why but for as long as she can remember giant canines have always frightened Erin beyond reason

Scorpions and spiders, they terrify her more than anything else. The number of legs and the way they move make her skin crawl and she will go into a proper panic attack until the creature is taken away

Failure, Erin is absolutely terrified of letting those she cares about down and does whatever she can to go above and beyond for those she cares about

Death of a loved one, Erin has many people in her life that she is incredibly close to and would do anything to keep those she loves safe from harm. She doesn't know what she would do if anyone she loved were to end up dying.


STRENGTHS
Shield-combat, she is able to form shields/barriers of plants with ease. Making her a good form of extra defense and protection

Defense, as stated above, her reaction time is surprisingly quick, and she is able to form barriers for her companions at the flick of the wrist

Distractions, whether in the form of madness altering, or simply the use of plants as a tripping hazard, she can help distract others for small bursts of time

Naturally calm, much like nature, Erin is surprisingly calm in reality and can be level headed when need be, which comes in handy in moments of urgency and chaos

WEAKNESSES
Physical combat, compared to the others she is physically weaker and the moment she has to act with her fists can be her downfall as she isn't meant for close-range combat

Concentration, while Erin can be rather focused, being able to hold her concentration is an entirely different beast as she can be knocked out of her concentration very easily

Emotionally unstable, her emotions run free and wild like the plants around her. As such, her control over her powers can be as wild and speratic at times. Accidentally hurting others in the process when she would otherwise be entirely calm and level headed
---
REPUTATION:
For those around the academy that know Erin, can say that there are two sides to her. The one that is known to be the chaotic party-goer who knows how to create some great tunes and knows how to let go and have a good time. Usually being the life of the party and a show-off, or the exact opposite. The Erin that most see outside of the party scene. The one that tends to be in groups of people that tends to never really talk much unless she sees a point in doing so. Which, often has people questioning which is the true nature of Erin. The wild party girl, or the soft and reserved one who stays at a distance? Academically, she's a surprisingly good student and usually never gets into too much trouble, at least not recently. Those that know her know where her loyalties lie, and if you manage to be on her good side, you know you'll have a good friend on your side. Or you can be on the opposite end and see the side of her that ever seems to be out for revenge, holding onto a grudge for far too long.

FAMILY:
Erin has a surprisingly large family, who she adores in every sense of the word. She has a close relationship with her mother, Hellen, and a less close relationship with her stepfather, Alexander. Her relationship with her parents is one of the few things she keeps close to her heart and would never want to do anything that would result in them being disappointed in her. As for siblings, she has two half brothers, Jared and Zack, both are three years younger than her, her year older brother Kyle who she adores and would die for, and then her older half-sister Hannah, who is three years older. Despite the slight age gap, those two are the closest in terms of a bond, and Hannah was even the first one that Erin came out to as being gay back in middle school. She cherishes her family with every fiber of her being and wants nothing but the best for them.


MISCELLANEOUS:
Outside of Legacy Academy, back on Earth, she was a rather well known DJ in the darker corners of New York and had been sight to see up on stage with some of New York's finest. Something she never really talks about for some reason.
---
---
FACE CLAIM
Lynn Gunn

USERNAME
Wolf's Bane109

---