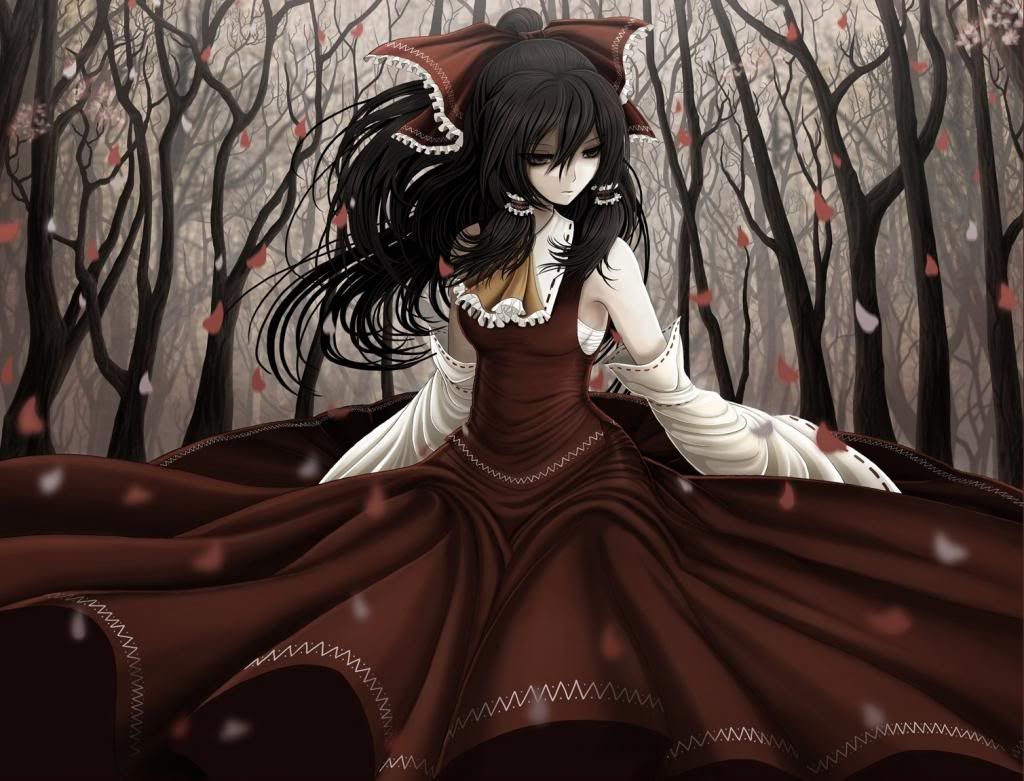 Name: Dimee

Race: Goddess of Drevair

Gender: Female

Description: She is a beautiful woman with long locks of brown hair. Half of it is tied up in a large boy while the rest cascades around her petite face and shoulders. She wears a red dress that has no sleeves but goes up around her neck. There are white arm covers that go up from her hands to just above her elbows. Dimee is a rather small woman, a slender frame and not very tall.

Abilities: Dimee, despite her adorable looks, she is quite the fighter. She dabbles in more magic than the others. The elements are her specialty, electricity, earth, and water to name a few. She can create objects, she can manipulate gravity as well. Dimee enjoys playing around with all of these during a fight, never staying with one power throught a battle.

Weaknesses:

Personality: Dimee has a sweet nature, she loves her brothers very much, especially Kharun. As the God's don't have ages, she considers herself the youngest, but eldest to their last sister. She smiles often, laughs as well. For all the smiles, though, she is a killer and enjoys 'playing with her food'.