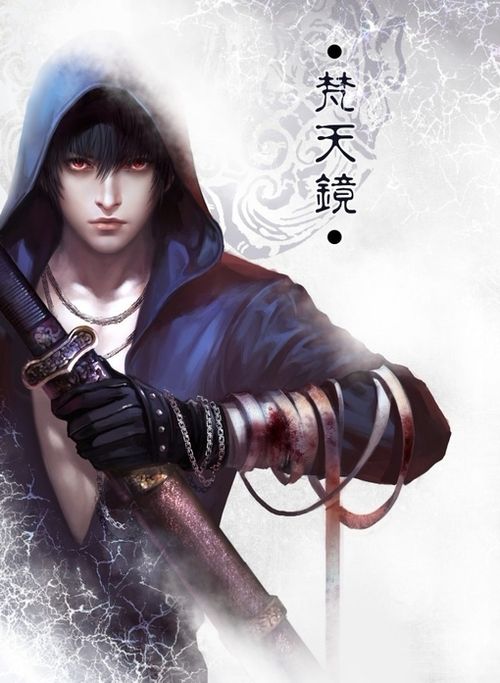 Name: Layien

Race: God of Drevair

Gender: Male

Description: Layien is of average human height. Straight black hair covers his forehead and ears, just long enough to brush the very back of his neck. His eyes are a reddish orange, glowing more red than orange though. He wears a black robe with the hood cast up over his head at all times. The robe opens in a long 'v' shape across his chest, the cloth hugs his form all the way to his waist before it opens up to allow movement to his legs. Black gloves reach up to just below the elbows. Just like his brother Gods, his complexion is pale as well, and he looks just as young as the others.

Abilities: Layien is a great swordsman. He weilds a single long bladed sword, curved ever so slightly nearing the deadly tip. The weapon is razor sharp and a single touch from it will cut just about anything. Layien has manipulation over the air. He can take it away from his oppenent, essentially suffocating them, or he can use it against them in huge torrents of gusts that are ment to throw people around.

Weaknesses:

Personality: Layien is a little more forgiving than his counter parts. However, he is still hell bent on wiping Drevair clean of any and all living beings. He dislikes making too much of a mess and prefers clean kills to that of his brother, Shra. Layien also respects Kharun above all else.