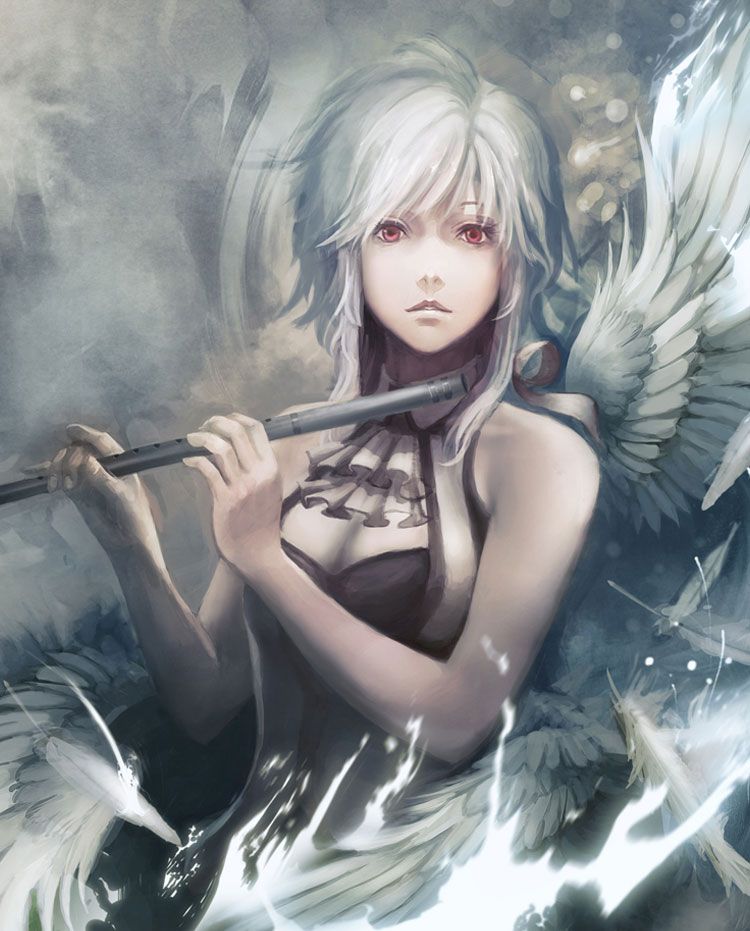 Name: Mireene

Race: Goddess of Drevair

Gender: Female

Description: Mireene has short white hair and like her brother Layien, red eyes. She too wears a dress, similar in style to Dimee. The color is full white though and she wears no arm covers. Just like her sister, also, Mireene is quite small in size and height. She barely stands at five feet tall, and her petite frame gives off the look of being 'fragile'.

Abilities: Mireene carries with her a silver flute. She uses the music of the flute to control her power. She has control over how hot or how cold the enviornment around her gets. Often she will make it snow, blizzard even to get that edge in a battle. Her flute will also help her brothers and sister in a fight if they are together, giving them added strength.

Weaknesses:

Personality: Mireene is the shyest of them all. She's rather cute and if not for her duty to kill all life on the land, she would be an adorable friend or sister to anyone. She has an unnerving habit of saying she's 'sorry' at the beginning of a fight. Right after though, she unleashes all hell upon her opponents.