Loading Celebrity Profile
……
………
……………
………
……
Load Complete.
You are now viewing Alyosha Ellison's Celebrity Profile.
---
Boss ; Tinashe
"Beneath my palms there is reality. I can feel the sun in my skin and music in my hair and I'm here, alive, and completely real."
---
---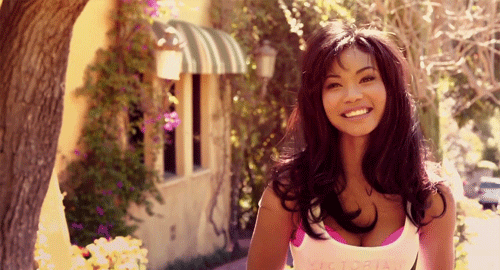 ---
---
Real Name:
"Named after my grandmothers and religion, seems a bit ironic really."
Alyosha Saint Minyoung Ellison
Stage Name:
"It's meant to piss people off, babe."
Lolita
Nicknames:
"That shit better be endearing, don't even try passing off 'bitch' as a cute nickname.""
Allie || Nickname from childhood, something hardly spoken in the present but when it is she smiles, feels the warm nostalgia and laughs - happy to have friends that still use such an old memory.

Min || Shorted from the addition to Minyoung on her name, it's what her mother's side of the family calls her during family reunions, what her maternal grandparents call her.

'Lo || What her fans call her, often spoken with adoration or joviality twisted in the words, giggles on their lips and her own pulled up into her cheeks.
Band:
"Don't listen to everything you hear - they're my posse."
Paradox
Role:
"Hah! I was born with magic fingers! Give me a beat and I'll turn it into something beautiful!"
Guitar, Bass, Viola, Harp, Trumpet, Sax, Flute, Theremin...There is no limit.
Age:
"Well aren't you bold? Oh, don't look at me like that, I'm only kidding! I'm twenty-three, baby."
23 || 06/09/1991
Ethnicity:
"Magnificence."
African-Korean
Gender:
"Aphrodite has nothing on me, girl better step back."
Female
Sexuality:
"Shhhhhhh, let's keep it a secret - it's more fun this way."
Lesbian
Love Interest:
"Among all those rumors, can you guess which is true?"
TBA
---
---
---
---
Height:
"Hell, I was born on the runway."
5'10" || 178cm
Weight:
"...And maybe I'll die there too, oops."
112.5lbs || 51kg
Eye Colour:
"Don't look away from me, just stay in this moment with me."
Brown
Hair Colour:
"Like silk spun from night."
Black
Distinctive Markings
"It's my body, I'll do what I want with it."
Twirl from the net of safety – prepubescent injuries healed with love and peroxide. A sprained wrist doesn't leave a scar but the snap of viola string did, a three inch line of granite shooting vertically from left collarbone to the parallel shoulder is noted to mar her skin in imperfect perfection. Accompanying the memory of childhood is that of birth, an Earthen sphere of vulnerable pink staining the bottom of right heal, tiny planet marked on her body since her first breath, the entire world branded on her skin and it's met with some ire when makeup coordinated with her skin tone is abused to matte her in single shade complexion. The concealer however is somewhat understandable when masking ink, the sheer black strings pushed underneath her physical from without discussion; flower* outline on her right forearm a hot topic of controversy back on eighteenth birthday, only sporadically making appearances in lustrous magazine photographs. Needed more than the required duo ear piercing, and it's hers, her skin, her body where precious memories of the yesteryears are sketched; the feather drifting from Neverland on the left hemisphere and asymmetrical geometry hovering alongside the left shoulder. More grief from her parents, from J and Gold Cuts so she promises to keep them small, the shrunken nostalgia, in exchange for a little slack.

*Left Flower
Description:
"I'm a Goddess, but don't kneel before me - stand, and dance."
Svelte sylph, an incarnation of poised elegance, her strides steady, strong and graceful, a continuous sashay across ocean waters with her head held up high. ......tbd
---
---
---
---
Likes:
"I have my skinny iced caramel soy macchiato with me and damn it's gonna be a good day."
Parties Opulence and Lunacy; Neon Rain, Music Vibrating the Floor and Hundreds of People in the Sunshine || Yachts || Alcohol and Martinis || Cocaine || Weed || Prescripts Pills; Especially those with Amphetamine Ingredients || Music; Favoring 'Chillstep', the Downtempo, Ambiance, Trap Influenced by Hip-Hop || However, Classical Music is a Close Second Favorite - And Yes, Jazz is Classical Too || Instruments; Particularly in love with the Flute, Viola & Harp || People || Summer || Beaches || Traveling & Exotic Resorts || Fashion; Fan of the Minimalist Lined with Diamonds, Modern Loose Cuts with Urban Undertones || Cute Lingerie || Literature; Partial to Classic Novels and Philosophy; Aldous Huxley, Edgar Allan Poe, Toni Morrison & Aristotle || Vegetable-Based Dishes || Starbucks Coffee || Skewered Tomato, Basil and Vegan Mozzarella || Vegan S'mores || Cinematography; From Classics to Topical Documentaries || Art & Photography; Walker Evans & Pablo Picasso || Theater; Ballets and Musicals; Swan Lake, Les Misérables || FPS Video Games || Sex || Beautiful Women || France || Day Spas & Jacuzzis || EDM Festivals; EDC, Nature One, Mysteryland || Dancing & Women that can Move
Dislikes:
"If you're going to act a mess you better leave and fix yourself."
Meat & Products made from Animals || Opiates & Psychedelic Drugs || Heavy Beers || Pet Hair || Systematic Oppression, Discrimination and Prejudice || Bad Hair Days || People that Criticize Her Hair || Rich Old White Men || Religious Extremists || Abrahamic Religions || Uptight People - Let Go Already! || Red-Neck & Country Culture || Modesty & Chasity || Those that just don't Respect Fashion and Culture || Winter || Greasy Foods || The Beat Generation || Excuses for Literature; Stephenie Meyer, John Green || Slasher Films || Trashy College Kids || Rude Fans || Rigid and Mean Photographers || Fetishizers || Stubborn and Entitled Straight Men || Back Stabbers, Drama Starters and Publicity Seekers || Skrillex || Authentic Fur Used in Clothes and as Fashion || Egocentric People Who Only Ever Talk About Themselves and Never Shut Up || Long Plane Rides || Ratchet, Nasty and Out of Control People with No Grace
Quirks:
"Ay, check out this fanart of Leo and me that this fan sent me."
Vegan for seven years || Brushes her teeth after every meal ever || Can tie cherry stems with her tongue - may or may not use this to pick up girls || Taps and moves her fingers a lot - practices playing instruments in air || A regular to salons, stylists frequently hover around her and her chemically treated hair - nurtured with organic conditioners and shampoos to save itself despite that the majority of her look comes from hair extensions. With all the upkeep, it's safe to say she misses her natural look from time to time || Wakes up early and stays up late, she's a woman that almost always seems awake, alert and prepared to take on the world, a women selling and buying sleep || She is not at all a good singer, yet sings the loudest in the car || Knows how to dance and does so constantly, because it's fun || Sentimental, keeps mementos in boxes and saves memories in every possible way || Always brings books and sheet music on trips || Regularly updates her twitter account @thereallolita
Fears:
"I feel, therefore I am."
Wasting Her Life || Death || Stalkers || Overdosing || Never finding love || Never Becoming Someone || Losing Her Sense of Self For Good || Disillusionment
Personality:
"Insert quote"
What's your character like?
Skills:
"Never gonna rely on anyone but myself to live my life."
Natural talent for dance || Has never gotten a ticket or infraction, despite getting behind the wheel intoxicated on more than a few occasions - Lucky, or has a knack for driving || Charismatic, knows how to run a social life and work the scene || Knows how to drive a boat (and a yacht at that) || Fantastic memory and of significant intelligence, her brain capacity has made learning a breeze and a joy || A professional model, and knows how to give them just the shot they're looking for
---
---
---
---
Known languages:
"Je voudrais pouvoir être avec vous pour toujours, mais que ne serait pas encore assez de temps pour vous aimer."
English (mother tongue), Korean (fluent), French (fluent)
Family:
"They don't need to understand."
Father || Daniel Kareem Ellison || Alive (53)
Mother || Diana Jihyo Moon || Alive (50)
Older Brother || Raphael Clarence David Seungwon Ellison || Alive (26)
Maternal Grandmother || MinYoung Lee || Alive (70)
Maternal Grandfather (Marriage Relation) || SeungWon Lee || Alive (76)
Maternal Grandfather || David Micheal Jones || Deceased (at 24)
Fraternal Grandmother || Saint Aretha Ellison || Alive (86)
Fraternal Grandfather || Clarence Daniel Ellison || Decesed (at 84)
History:
"Insert quote"
Particularly how they ended up in their respective bands and roles.
---
---
Thank you for viewing Alyosha Ellison's Celebrity Profile.
For more information, please email enquiries@goldcuts.com