Loading Celebrity Profile
……
………
……………
………
……
Load Complete.
You are now viewing Eleonora Santoro's Celebrity Profile.
---
Criminal by Fiona Apple
"Everybody is entitled to their own opinion but yours is stupid."
---
---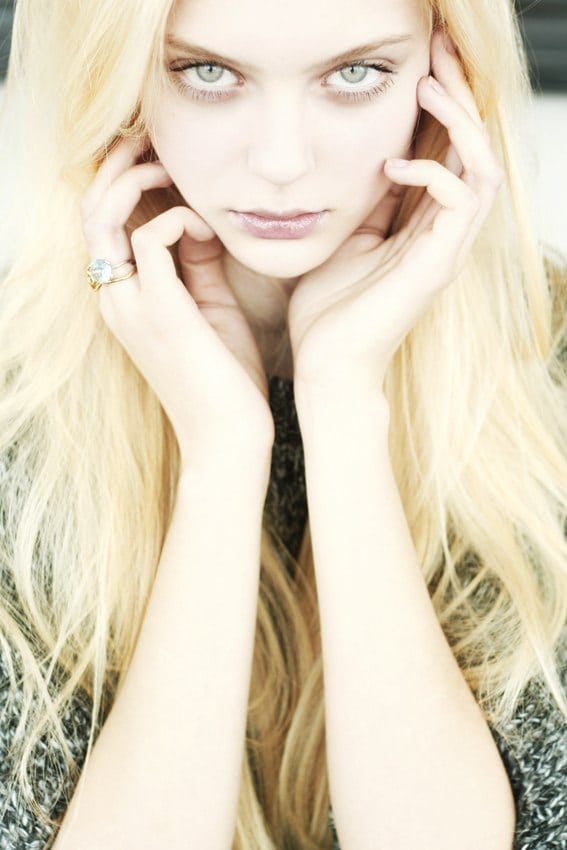 ---
---
Real Name:
"They told me it meant 'light' but I happen to be well acquainted with google and it means 'foreign.'"
Eleonora Cosima Santoro
Stage Name:
"You may address me as 'Your Majesty.'"
Leo
Nicknames:
"I have nicknames for my breasts if you're interested. Oh, what am I saying... Of course you are."
Leo || Nora - as a child || Eli - only to Gio || Queen - to her fans
Band:
"I take full credit for our riveting name."
Paradox
Role:
"To think those vocal lessons would come in useful one day."
Lead Singer
Age:
"I was hot when I was 14 and I'll be hot when I'm 41."
21
Ethnicity:
"Not albino."
Italian-Polish
Gender:
"I am a blessing upon the male community. Yes, gay ones included."
Female
Sexuality:
"If it gets me what I want, it's suitable."
Undefined
Love Interest:
"I am in a long-standing relationship with myself."
Herself
---
---
---
---
Height:
"I hope to outgrow Gio one day."
5'10" || 180cm
Weight:
"How subtle."
112lbs || 51kg
Eye Colour:
"Unfortunately, they don't glow in the dark."
Pale green
Hair Colour:
"Yes, it is natural. No, I do not suffer from albinism."
Platinum blonde
Distinctive Markings
"13 in one ear, 6 in the other, 2 here, 2 there, 2 somewhere else... What can I say, I'm a minimalist."
She has numerous piercings in her ears, 8 in her right and 13 in her left, 10 of which follow the curve of her cartilage. She also has a belly button piercing, two lower lip piercings - although they can be seen only occasionally - and another two in the dimples at the bottom of her spine. All the piercings in her ears were self-inflicted. When Gio found her holding a needle to her bleeding ear, he was horrified and asked her what she was doing. Her reply was simply, "setting us apart."
Description:
"Fuckable. That's all that matters, right?"
Eyes like shattered glass stared unwavering from beneath a curtain of thick lashes. The honeydew gaze was devoid of sympathy. It bore into the core of its victim, like a predator skinning its live prey. A delicate upturned nose rested above the hollow of her cupid's bow, her lips soft and inviting. It's victims crawled forward on all fours in search of the moment when those lips would curl into an approximation of a smile.

Hair like strands of golden snow cascaded down her body in gentle waves, a fraction of a shade darker than her milky skin. Coupled with her crystal light eyes, she looked as a paper doll might if it were three-dimensional. Bones slit across her shoulders in sharp angles and pressed against her concave torso. A brush of the wind seemed enough to topple her but her looks juxtaposed the flint and steel of her personality. She was as immobile and warm as cold steel.

Leo was spare with her movements and commanded an air of sovereignty. Her dress reflected this, emphasising her quiet confidence and careful words. The high-end fashion she wore was becoming on her willowy body, revealing infinitely long legs that were the subject of every man and woman's dreams. Although she dressed simply and neatly, she was undoubtedly memorable. From crimson silk v-neck tops to black lace skirts, she looked like a model straight off the runway. Despite her height, she favoured stilettos and high-heeled boots, occasionally paired with thigh-high stockings. She was the face and ambassador of countless high-end fashion brands, designers, perfumes and makeup.

Despite her minimalist fashion, Leo wears a significant amount of jewellery. Each piece is simplistic but undoubtedly expensive. Diamond studs line her ears and she wears a different necklace every day. Juxtaposing her left hand which is utterly bare of jewellery is her right, which is lined from knuckle to knuckle with rings.
---
---
---
---
Likes:
"If it weren't for Gio, I might've become a CIA agent."
Ruining people || Pushing the limits || Learning || Pretence/Acting || Manipulation || Making people fall in love with her || Being in control || Reason || Living comfortably || Dancing || Fires || Hot showers || Heights || Dimly lit rooms || Being alone with her twin
Dislikes:
"It is a burden for a Goddess such as myself to live amongst mortals."
Sleeping || Eating || Untuned instruments/Off-key singing || Romantic movies, novels etc. || Boredom || Attention directed towards Gio || Any inconvenience to her || Winters || Snow || The cold
Quirks:
"Life is too long to be boring."
Never loses her temper || Spare in her movements || Commands an air of ordained regality || Treats her brother like her lover || Has a "predatory gaze" which she softens for the public but when she grows weary or distracted, she has a dead, vacant stare || Left-handed || Can't swim || Seems to constantly put herself in life threatening situations || Fearless
Fears:
"I fear nothing."
None. She understands real dangers, such as the risk of death, on an intellectual level, but lacks the ability to fear it.
Skills:
"I suppose I'll allow you a glimpse of a tenth of the list."
IQ of 179 ◇ Speed reading ◇ Near photographic memory ◇ Human calculator ◇ Graduated early with a law degree ◇ Acting ◇ Dancing, particularly ballet ◇ Martial arts, she is proficient in Wung Chun, Jiujitsu, Taekwondo, Karate and Muay Thai ◇ Acrobatics/gymnastics ◇ Incredibly athletic
Personality:
"I like to think I'm the epitome of perfection."
"Ruin" - there is something beautiful in that word, and something hypnotic in ruining the beautiful. She finds a modest glee in unraveling others, tugging them along like puppets in her personal theatre. They should be made to dance like her too. She ravishes in the ability to be God, in setting the scene, writing the lines, building the obstacles and letting them die. The audience will clap, "well done, well done," they will declare with a standing ovation, and she will take a bow, proud of her marvellously executed play. "Beautiful!" the critics will write, and she will ruin them too.

Perhaps that is in part why she has a particular fondness for Giovanni. He is like a statue carved and chiselled from the finest marble by Michelangelo himself and given miraculous life by Sleeping Beauty's three fairies. She spent a lifetime as the moon while he remained the sun, dependent on his generosity and hidden in his shadow. He burned so furiously he outshone every star in the galaxy and consumed her in the daylight, leaving not a trace of her to be noticed. She learned, however, the secret to shining. All she had to do was set herself on fire.

All she had to do was perform plastic surgery on her soul without anaesthetics. All she had to do was sew a mask to her skin. All she had to do was carve a smile from ear to ear. All she had to do was inject into her veins the poison she used to slaughter her victims. All she had to do was carve perfection into her flesh. All she had to do was shatter her kneecaps and stretch herself to insurmountable heights. All she had to do was surpass Gio. All she had to do was surpass Gio. All she had to do was surpass Gio all she had to do was surpass Gio surpass Gio surpass Gio surpass Gio Gio Gio Gio Gi G.

She will never speak the truth. She learned long ago the subjectivity of veracity and decided she would not hamper herself with the burden of polite or false honesty. She realised her brother's weaknesses and she realised everybody else's. From there, she began to sculpt perfection. There were universal standards of idealism regardless of what lies anybody spewed. Like a psychologist studying a roomful of subjects, she dissected the flaws in humanity. They were impulsive, irrational, restless things, driven by emotion and depleted by their own insanity.

Acquaintances and tabloids often describe her as "regal," spare with her movements, not warm but certainly not cruel. She is cordial and kind, but not in an obsequious way. Despite never explicitly stating her desire to be served, people will pine for her approval, grovelling at her feet and seeking to satisfy her every desire. She has an aura of majesty and people serve her as if it has been ordained. She has an unnerving gaze that seems to hypnotise its viewers, luring from them thoughts and emotions that make them feel exposed without so much as a word.

When interacting with individuals, her external personality is a dynamic machine, adapting to the situation and individual with which she is interacting. It is almost as if she were a sponge or mirror which reflected a person's deepest desires and portrayed them in the form of an ideal person. A prominent archetype of this occurrence is when she is with Paradox member, Alyosha. A flirtatious, narcissistic dissident emerges from beneath the saintly Leo, although an aura of regality evolved is maintained. Gio is the only person made privy to his sister's true nature. Her cold rationale saves her from death as she is utterly fearless, lacking the emotional capacity to be concerned for her own safety and understanding the possibility of death only on an intellectual level. She feels no remorse for her acts of malevolence. Those who suffer by her hand are merely collateral damage in a procedure to colonise a civilisation.

There is room for only one sun in this solar system, and it will not be Giovanni.
---
---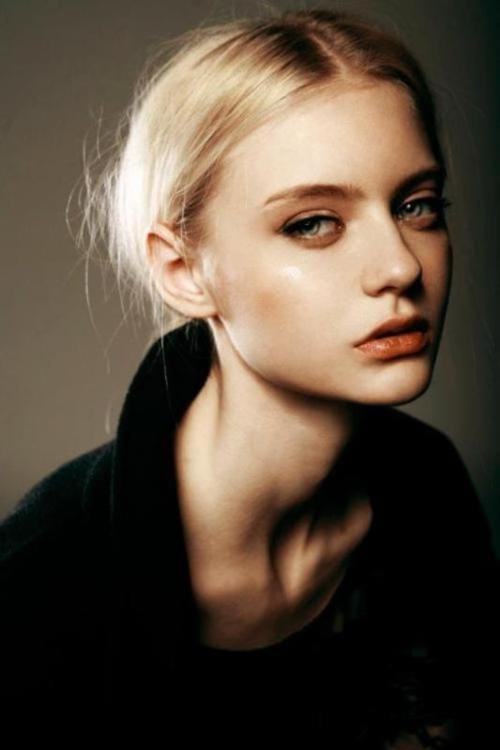 ---
---
Known languages:
"Does bullshit count?"
Italian, English, French, Spanish, Japanese and Chinese
Family:
Father || Carlos Santoro || Alive || "Honestly, I would be doing the world a favour if I killed him."
The last time Eleonora felt any sort of affection towards the Carlos Santoro was... Well, never. However, she remembers vaguely having no particular desire to peel his nails from his fingers and pour acid down his throat when she was about four years old. She seeks to become wealthier than her billionaire father and surpass him in all aspects of his life. Preferably before the old man dies.
Mother || Adriana Santoro || Alive || "She is aesthetically pleasing, I suppose."
Eleonora is apathetic towards her mother. She does not despise her as she does Carlos but she feels no affection or daughterly love towards the woman. Adriana was a useful incubator.
Twin || Giovanni Santoro || Alive || "Love is weakness; hatred is strength."
Growing up, Eleonora idolised her older brother but that was soon eradicated by her envy. He received all the attention, affection and care, but most importantly, he received all of Santoro's rule over Boston. There was a time when Eleonora would crawl into her brother's bed and rest her head against his chest, finding comfort in the warmth of his body. He was her protector and she loved him more than she had ever and would ever love anyone. She eventually realised the love she felt for him was not that of a sister towards her brother.

Youth fell from him and revealed a strong jaw that unarmed every man-loving creature, muscles that tensed with every movement and eyes that could tranquillise a person. Attention was turned towards him and she felt the jealousy consume her every cell. He drifted further away from her with every drink and every woman he took to bed, until his little sister was barely a speck in his thoughts. Despite his failure to meet the expectations of their parents, he continued to be entrusted with the company. Eleonora swore to scorch a place for herself into his heart, even if it was hatred for her that he felt. When he decided to join the music industry, Eleonora decided she would devour his dream and place him securely in her shadow like he'd done to her for so long.
History:
"I'm just getting started."
Being a sociopath has its perks. The world is her playground and its inhabitants her toys, easily abused, discarded and replaced. She lives in isolation, alone in a planet filled with toys but unable to whisper the language the inanimate speak when the lights are off and she is gone. Even if every theme park ever built were brought to her and its games so numerous she could not get through them all within a lifetime, loneliness still trickles in and like a virus it festers and consumes. It wraps its hands around her ankles and forces her body beneath the ocean, close enough to breathe but not enough to live.

She stands on a stage surrounded by prying eyes waiting for her to perform. They demand nothing short of perfection and like a ballerina bursting from a music box, she spins and spins and spins until she becomes a revolving flame. They pivot around her like planets guided by the sun's rotation and like moths to a flame, they submit their lives as offerings to a Goddess. Greedily, desperately, she consumes their souls to fill the emptiness within her that is never-ending.

The only constant in a world of fragile toys and innumerable demands is her twin brother, Giovanni. He pries the hands of loneliness from her ankles and pulls her to the shore, breathing life into a corpse. She yearns to make him understand that he cannot piece together broken pieces that do not fit but like a fool, he tries, unrelenting in his faith. So she breathes in his soul, taking pieces of him everyday until one day, there will be nothing left. She is not to blame if he chooses to hold a flame. She is not to blame if he chooses to sabotage his existence for a meagre chance that she might one day share with him her heart. She does not have one to give. So let him hold onto her as she burns, and she will consume him until there is nothing left of him, too.

Growing up, she was always more hard-working and ambitious than Gio, choosing to submerge herself in textbooks when he was busy enjoying life. She found herself incapable of forming meaningful and lasting relationships, and what moved or frightened others did not affect her in the least. Objects, at least, she could understand. She lived in her frozen world, a thick blanket of white that crystallised her heart so nothing could ever slither through the vacant cracks. She convinced herself she didn't need nor want the true human connection she witnessed between Gio and the rest of the world. She didn't need their hugs, their proudly spoken praises, their soft kisses or their loving touch. There was no use in yearning for what she would never have. Her parents poured all their love and faith into Gio, leaving her with overshadowed birthdays and a name which meant "other."

It was not until an incident when they were 11 years old, however, that the darkness began to pulse and writhe like a living thing within her. Her parents being wealthy and important business associates in a cutthroat world, it comes at no surprise that the Santoro family would have many vicious and powerful enemies. An unhappy client of their father's, who happened also to be the puppet master behind numerous gangs, sought "justice" through his children. The Santoro family were at one of their numerous holiday homes on a private beach in Italy when the incident occurred.

Giovanni was the first to notice his missing sister. That night, she did not come to tuck herself in the groove of her body as she did nearly every night but he didn't think much of it as she sometimes slept on her own, especially when she wanted to be alone. That morning, however, he ran into her bedroom to call her to breakfast, but she wasn't in bed. He went to the beach expecting to find her walking along the shore but she wasn't there either. A familiar gleam caught the corner of his eye as it usually did when sunlight reflected from his sister's hair, which was nearly the shade of snow at that young age, and he spun around expecting to see her. He saw strands of her long hair but her body was submerged.

Before he knew it, he was in the water, pushing against the current and swimming more furiously than he ever had in his entire life. He had no other thought than to get to his sister. He smelled the metallic scent of blood before he saw the halo of red that dyed the water around her. When he reached her body, she was caught in some netting and her wrists and ankles were raw and angry from the thick ropes. He pushed her head above the water and tore his hands open breaking her free of the constraints. Her body was limp and he didn't allow himself time to think before she was on the shore and his lips were pressed against hers, breathing life into her. He ignored the furious chattering of his teeth or the way his hands trembled from blood loss or fear or cold as he pumped them against her chest, never more grateful that he'd paid attention in first aid class. When she coughed the liquid from her lungs, he couldn't remember being happier. Their parents ran towards them then, finally noticing what was wrong.

When all the liquid had been expelled from her lungs, she laughed.

Her body was covered in wounds and as they would later learn when she was taken to the hospital, two of her ribs had been broken along with four fingers and her right wrist. The surface of her skin was a patchwork of bruises and crescent moons from fingernails. There were deeper inflictions and parts that could not be seen that had been broken, but she did not speak of her ordeal, not to the psychiatrists their parents or the police urged upon her, or to the twin who saved her life. Her silence irritated the Carlos Santoro, and it was soon brushed aside. The first question their father had asked her was, "what did you do?" After all, she seemed to find the near-death experience amusing more than anything else.

Initially, she seemed hardly changed. She was more reserved and cringed when anyone reached for her, but that was little different from how she'd always been. She'd never been fond of human contact, but cringing from Gio, whom she'd often initiated contact with, was rather unusual. The doctors urged the family to "give her time," after all, she'd been through an ordeal. When Gio found his sister balancing precariously by a pond in their house, however, he realised something was truly wrong. She had never learned to swim and Gio nearly leapt from his skin when he saw her perching there, so close to falling in the water. But what frightened him even more, was what she was doing by the pond. She seemed to be holding a small animal under the water and when he asked what she was doing, she turned to stare at him with dead eyes - and he would never forget meeting that vacant gaze for the first time for he would see it in all the years to come - and replied, "I'm seeing how long it'll last before it stops struggling."

Her inhumanity was not simply directed towards animals. It eventually stretched towards objects and people. After her ordeal, their parents came to a unanimous agreement to get someone to teach her to fight so she could defend herself. She learned to hold her own in fights and soon she was picking them. She retreated from people but still, her brother wedged himself between the door, refusing to allow his younger sister to exist in isolation. He did all that he could to make her laugh or even just reveal a fraction of a smile. He insisted on sharing everything that was his with her and defended her with every fervent breath. She loathed him for making her appear pitiful and dependent, for being undeserving of respect or being an enduring hope which fed her head with blatant lies. Above all else, she loathed him for being someone no one could ever hate.

He was perfection embodied, everything she had ever hoped to find in herself and every fragment of acceptance she'd ever pined for she could find in him. It became a game, then, to see how far she could go and how viciously she could push, before he caved. She wanted to knock him down to where she was, in the last circle of Hell. She sought to ruin him.

She sabotaged his relationships, forcing him to choose between the bonds he formed with other men and women - or her. Everyone and everything he grew fond of, she consumed. He fed her need to be entertained by providing her with endless fodder for ruin. She coerced him into abandoning every relationship he ever made, leaving him with countless one-night stands but few, if any, long-term prospects. Those he struggled to abandon, she tore away. As her armour and mask grew more refined, so did her cruel manipulation. She made his friends and those he cared for choose between him - or her. Humans were vulnerable and her aura of ordained regality made them stupid. She only had to portray with every flutter of an eyelash and curl of her lip their deepest desires and they would crumble at her feet. She consumed everything that was Gio's, and left him with perishables. When she bored of his relationships, she abandoned them and left them pining beneath her, their fingers brushing where she had walked away. Those loyal to him suffered the greatest. She wept lies and bore the evidence on her body of their cruelty, and Gio needed no convincing to utterly destroy them. The agony he inflicted upon those who cared for him in his fury was greater than any she could accomplish.

When he grew weary and his conscience whispered obscenities in his ear, she gave him hope. She would reveal a glimpse of normalcy and gentleness, even caring for him when he was ill once and saying a sweet phrase every now and then. Her rare sympathy would renew his faith that she could be redeemed and he would do anything for her to bring that light back. He was too selfless or too stupid for his own good. It was not her fault if he felt guilt or experienced love. She could not be blamed.

They parted ways when they went to their separate universities - with her graduating both high school and college early to study law in Cambridge University in England. When Gio joined the entertainment industry, she began seeing him on billboards and hearing men and women alike fawn over her twin brother. It proposed to her a new challenge with which to liven her life. With her remarkable talent, intelligence, beauty and magnetism, it was not long before she became an established actress. Gold Cuts Inc. was more than willing to sign the famed actress once she demonstrated her hypnotic voice. Coincidentally, Rosaline Sweet, the lead singer to her twin brother's band, perished in a car accident. Gold Cuts sought this opportunity to replace her with the regal and ravishing Leo. She brought with her countless more fans, particularly male fans who found Leo to be significantly more erotic and edgy than the sweet Rosaline. The world fell in love with her and now, the pawns in her goal to colonise what is Gio's has expanded from the dozens to the millions.
Other:
Leo is also a professional actress.
---
---
Thank you for viewing Eleonora Santoro's Celebrity Profile.
For more information, please email enquiries@goldcuts.com