UNDER CONSTRUCTION RAAAH
---
The Coward Inside The Bat-Man
---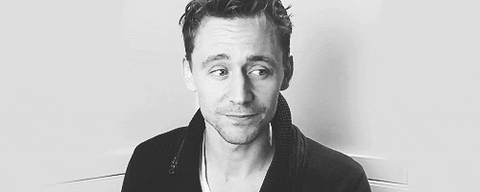 ---
B a s i c s
Race:

Vampire; Fullblood


Name:

Sable Gossamer Valante; "Mink"


Age:

Early eighties, or even possibly in his seventies; a youngen' by all accounts.
LOOKS
Height and Weight: Really, did you expect him to grow any? He's been that short for ages, so don't come back expecting that he's decided to wear some sissy high-heel shoes or platforms just to make himself look bigger – he's not a peacock and he's not gonna' cater to your needs. So, Sable's still approximately five feet and five inches tall, give or take a few inches depending on how straight he's standing or if he's lounging on the stairs. This little bitty weasel-boy isn't the poster boy for beautifully elegant Vampire's strutting around the modelling world. In other words, he's not the tallest fella' around and if you're swift enough to point it out, or ballsy enough to mock him: he might snarl and metaphorically slobber like an angry Rottweiler thrown into a fighting pit. It's a touchy subject, so you've been warned. He's all rawboned, gangly and awkwardly spindling with his beefless bones. It's not surprising that he doesn't weight that much but since he's gotten into the rather grisly and physically demanding business, Sable's surprisingly managed to gain a little muscle mass along with a few much-needed pounds so he doesn't look so much like a wasting cadaver on spider legs.



Complexion:

Imagine the white, milky, polished exterior of hospital room walls, or marble slate, or even alabaster or all of the metaphors you can imagine for ghostly, ghastly and fish-white bones. Don't get me wrong, Sable's still apt to make his servants powder his entire body so that he doesn't look like he's disintegrating, but he wishes that he could hold a healthy, glowing hue naturally. Y'know? Peach and cream skinsicles so that he didn't look like he doused himself in white finishing powder or chalk. It gets embarrassing after awhile to explain – the sun doesn't agree with him, he's naturally pale, he's a rich sonofabitch who doesn't need to do any work outside: whatever. Unfortunately, the suns' terrifying ray's could render him into puddle of useless limbs and ash and horrible things that he doesn't even like imagining. His skin – sans spray tans and bronzer – looks like soft typing paper that has been through the wash. Regardless of his skin colour, there's spatters of freckles covering the bridge of his broken-one-too-many-times nose, the majority of his shoulder blades, and though it's less apparent, patterning his elbows, knees, and hips.



Body Type/Health:

Straight out of the lions mouth and back again, this Vampire's not starkly different from the husk of hip bones and rattling limbs he was when he first undertook Ebenezer's offer. He's gained a few pounds. He looks less like your weak-kneed grandmother and a little more like that hipster who's been caught nosing around murky bars. He's still considered: spindle-shanks, bag of bones, skeletal, scarecrow and lolly-legs. But, now, it's more of a running gag of how he used to be. He's still not the poster boy for health. You won't catch him flexing any washboard abs or puzzle-piece biceps because it's just not in his body structure to form himself properly. Sometimes, no matter what you do, you can't have everything you want. He's given up his wants to be a hulking David statue. It's never gonna' happen, anyway. Instead, Sable understands that the measure of a man is what's underneath his skin. It's his heart. Or else, that's what he's been told. He wouldn't be Sable without his long spindly arms and heaving platter of ribs. You can tell there's something different in the way he carries himself. It's not swag, it's definitely not a strut, but it's confidence with such an unfitting package.



Facial features:

Fortunately, a strong bloodline of comely looking vampires runs thick in Sable's veins: though, it's Balthazar's influence that has made it so that he is no longer mistaken for a woman – half the time, anyway, but it's good enough – and he's managed to look less like a gangly adolescent stepping off the steps of his school and more like an awkward looking adult who handles himself pretty well at the nearest Starbuck's. It's a giant leap in the right direction and he's not complaining. Essentially, Sable has a small nose, average ears and defined, cupid-shaped lips. He's got a set of shapely eyebrows that are slightly grizzled and patchy on the left side; definitely his most expressive feature, whether he's waggling his eyebrows in a contrite way or squinting like a one-eyed octopus.

No longer do childish band-aids plague his face (someone must have traumatized him)! Half the time he just doesn't care whether or not he's got any gaping wounds on his face, and if it bothers him enough he'll get someone else to patch him up or slather on some stinky ointment. He's still got a multitude of scars because he's a clumsy, two left-legged prick, but it's not necessarily covered in coloured sheets of origami anymore. And oh god, what's the catastrophe on his face? Is it a caterpillar? Is it pubic hair masterfully glued on his upper lip like some kind of sick macaroni abstract artwork attempt? Oh no, no. It's facial hair. Didn't think the little bugger could grow anything on his face, did you? Well, he managed. He tended to that thing like a spinster woman who only had her garden to love and adore. Admit it. It's beautiful. The rest of his face still begs for fists, occasionally.



Distinguishing marks:

He's got a tiny mole underneath his left eye and a smattering of freckles across the bridge of his nose. Several scars are subsequently notched along his jawline as if someone had been counting days, weeks, or months; and a more prominent scar is slashed across his lips, an inch high. Sable doesn't have any tattoos because he's terrified of needles, but he wishes he did. He's just too chickenshit to actually stumble into one of the parlours. But, he's convinced that if he gets drunk enough he'll eventually get something tattooed on his ass. Maybe his family crest and name, ha!



Apparent Temperament:

Stooping low with a hunkered, galling step, it's not likely that you'll see this punk standing tall and proud. Not unless he's trying to prove an unlikely point, though his small stature always plays against him. His posture disguises his noble blood, and he'd have you believe that he couldn't care less. Sable has the air of one with a previous brightness and enthusiasm that has been ground down to the quick by endless cycles of resentment and disappointment. Anxious and self-conscious while sober, and variously warm or bitter when drunk, his need to please people does occasionally shine through. But increasingly, and especially since his father's taken a liking to making him feel like it was a mistake allowing him to even exist in his meticulous world, he has become self-loathing and rather frivolous with his money, affections, and humiliating hobbies.

His gaunt, exhausted-looking face is framed with shaggy mahogany hair, originally a gleaming, healthy ebon. Somehow scrawny without being tall, and painfully thin, overall there really isn't all at much to Sable; physically speaking. And as it happens, there's less to him than there used to be. Where once there were two wide chocolate eyes there is now only one; the other a fitting, expensive, plastiglass facsimile that follows it's predecessors movements. It's incredibly hard to tell whether or not it's fake, but if one was too look close enough they would notice that it's range of movement is considerably lower than it's authentic one. His plastiglass eye is the same deep brown, yet slightly richer; and vacant.

Though, Sable always tends to react in an overly-emotional way; think beaming expressions, and wide, expressive gestures. He's a bit goofy, a bit of a klutz, and damned passionate about those around him. He's got a tendency to fall hard in love and have things work out badly, often humiliating himself because he's so nervous. He is greatly concerned with the way he appears. As a young vampire just breaking into the world of awareness, Sable gradually recognizes just how different he looks from everyone else; pasty-skinned, long canine teeth, stippled fingers and his insatiable desires—he's different, and he finds it hard to accept. He doesn't carry himself with a proud creatures' dignity, but rather the swaggering steps of a man who wishes he were something else. Something normal.



Hair and eyes:

Messy tresses of auburn-mahogany tumble in careless, choppy locks that might've been cut by Sable himself. Y'see, he doesn't really like hairdressers or barbers, so he's cultivated an appreciative art to cutting his own hair, and helping his siblings' with their own haircuts; he really doesn't mind doing it. For some reason, despite being born with straight hair, the ends of his locks twist into elegant twirls; particularly around the base of his neck and around his ears. It's not unusual to see him combing his fingers through it, or fish out a fine-toothed comb to brush his bangs back. Now, his bangs are a little less intricate, falling in choppy lines to obscure his coffee-coloured eyes beneath. Eyebrows of the same colouration as his hair are thin and sculpted, curving and fading out above long, thick eyelashes.

His eyes are different; they aren't lively, they aren't modestly open, but they aren't entirely dark. They are, however, hiding a plenitude of secrets. Almond shaped, though slightly lidded, his eyes always take the countenance of exhaustion; oft times rimmed with dark, bruised-coloured discolouration. "Puppy dog eyes," through and through. The windows of his nonexistent souls makes his emotions clear as day. Honestly, he's an open book. By looking into his eyes, one can sometimes tell how he's feeling at that moment, be it angry, happy or just plain indifferent. So, forget about playing poker with him, he'll outright refuse. In certain lights, Sable's eyes appear an abysmal black, until further inspection when you realize they're cocoa coloured, whilst his right eye seems considerably off. You can't put your finger on it, but it looks like there's impossible lights shining off of it, or else reflecting it. His ocular prosthesis is a few shades lighter than his authentic eye, speckled with cawfee flecks and striking yellows; if anyone asks, he'll simply say that he has heterochromia. His perception skills suffer from this, but he readily believes he's getting better and better.



Casual wardrobe:

The easiest way to describe Sable's uncanny fashion sense is to say that he has practically none at all. In the conventional sense, anyhow. Clashing he can generally avoid, but what's in this season? It passes right over his head. Sable normally ends up in striped jackets with silver nicknacks clipped to his lapel, vulgar t-shirts (indie band names included), ripped jeans, and a pair of ratty sandals that somehow haven't tripped him up. That isn't to say that he's always dresses like this, but he prefers to dress casually rather than wear those stuffy, starch-injected apparel his mother continuously harps over. He's a modernist—and he'll damn well wear that ratty t-shirt with those ratty pants. And maybe, just maybe, he'll even wear those snazzy Puma's.

He's also the sort of irritating guy who often changes his clothes a lot, without rhyme or reason. However, one of Sable's outfits is actually considered presentable. The outfit consists of a dark suit jacket, usually black but sometimes grey if it's muggy, covering a waistcoat of varying designs; preferably tiny polka-dots. Underneath he wears a light coloured, most commonly white, linen shirt. For trousers he wears a pair of jeans also of varying colours but usually a dark blue, faded and torn across the knees. It's the in style, y'know?



ACTION TIME wardrobe:

"Clothes make the man. Naked people have little or no influence on society." Just kidding, Sable would probably explode from humiliation and the indecency of it all, anyway. Seeing as his closet's large than Narnia, and has a myriad of outfits for all settings, atmospheres and environments; he's got tons of action time outfits at his disposal. For starters, he'll wear a paper thin, soft Oxford dress shirt with French cuffs for flair; then, he'll move on to a Giallo three-piece slim-cut plaid suit with yellow paisley lining and matching vest, in dark greys and subtle dull silvers; and the entire ensemble is like a martini without olives without a suitable tie, so he wears his favourite Moda Bruno Tie. Overall, he'd looked sharper if he didn't look like some punk who'd gotten into a few fisticuffs.



Etc:

His fingers are slender, pianists' digits at their finest, with nails trimmed short for more workability. Sometimes, he lets his sisters paint his fingernails an array of colours and proclaims that it's only because he's comfortable with his sexuality, and you, obviously, are not.
PERSONALITY
"Let me tell you this: if you meet a loner, no matter what they tell you, it's not because they enjoy solitude. It's because they have tried to blend into the world before, and people continue to disappoint them."
— Jodi Picoult
To the outside world, Sable is a weak-willed, guileless person. He's outgoing, and never fails to make an acquaintance. He completely doesn't care what the world thinks of him and isn't afraid to speak his mind; unless there's someone ruefully frightening lurking about. His temper is quick to flare, but quick to extinguish. He'll also be the first to apologize if he realizes he's wrong. And he understands that the majority of the time, he's always wrong. If he doesn't have an apology cocked and ready, however, he'll stick to his argument like a stubborn child and resort to petty pouting. Sable appears to see a lot of the world in black and white. He has a strong sense of right and wrong that he adheres to, though not always strictly. He's often getting herself in more trouble than he should. He sneaks about, pokes about things and places he has no business with, gets caught out of bounds at all hours and is rather high-handed with authority figures from time to time. He's completely reckless when he drives and doesn't always think his decisions through.

Beneath the charming, southern boy gentility is an amoral monster who's business is between the crook of your neck; Sable doesn't like the fact that vampires thrive on humans to live, but he understands more than anything that there's nothing he can do about it. He's not a prideful predator with his head up his arse, either. However, he's not an easy one to slice apart, and no one knows what he's truly thinking. But, sometimes he's so humiliatingly cheesy and predictable—it's painful. The luck of the Irish runs freely in his veins and Sable jokes it keeps him a float. It's probably the only reason a hunter hasn't shoved a wooden stake through his still-beating heart. He's too sensitive, and too outspoken, spoilt, impulsive, unsteady and reckless. And more than that, Sable's a self-professed coward. Easily cowed in confrontations and bullied into situations he'd prefer to steer clear from, it isn't in him to deny the fact that he's spineless. He's the black creature that never wanders too far from the herd of sheep, in fear of the wolves, oft forgetting that he is one. His ailments are frailty, loneliness and selfishness. His bane and vices walk hand-in-hand, and he'd have you believe he's some hot-shot who doesn't give a shit about what you're saying to him. But, he does. He always does.

Yet, for someone so calm, not impulsive and very smiley he has a very pessimistic outlook on life. There's nothing he can view without a hint of distrust or suspicion; mostly stemming from all those damned horror stories his siblings shared beneath silken blankets and fluffy pillows. They've mystified and terrified him, moulding him into a frightful creature that shouldn't have anything to fear. It brings out his insatiable curiosity and boldness to get the dirty intel, but has influenced his own integrity into an unscrupulous shade. To him, she comes first, the greater good comes second, people in his good books next and other categories dead last. This affinity is considered to be cold and uncaring when it comes to a one on one relationship with him, but he believes that they'd do the same in his shoes. No one does anything for free, and everyone's secretly watching their backs, or necks. Anyone whose willing to put their necks on the line are only doing it to further themselves, so he doesn't fault himself in being a little more cautious. Not that most would know, seeing as he puts on the show of being engaging, agreeable and charming. Just like his habit of forcing herself to laugh at any joke, but only finds true humour in the crude and mean-spirited. However, if someone were to actually be curious about him they'd find themselves hitting a wall secrets and then on a different topic of conversation.

Sable is someone who rarely ever sleeps. He believes he has some kind of sleep Apnoea, but isn't willing to get any help about it. Besides, vampire aren't supposed to complain about any lack of sleep, right? You can find him any hour of the day at the grungy pub where he works. Except for when he's got a day off that is. The first impression you'd get would probably be that he is friendly and talkative. This is partly true. But while he's talking to you, he's probably also digging through your mind, figuring out what makes you tick, your first crush, the name of your dog etc. etc. He wants to know everything and anything you've got to say. And he wants you to listen when it's his turn. That is, if you haven't high-tailed it for the door yet. He's more apt to listen and take mental notes than barge in "hootin' an hollerin'". While he always treats ladies with respect, he has been caught staring at girls' faces in a petrified stupor before. He's an overly emotional train wreck that just wants your damned approval and maybe, just maybe, a nice hug. Not one of those one-armed, awkward hugs you get from that old haggard Uncle that hates your existence. Hugs aren't obligated, they're felt and appreciated and make you feel, generally, better.

He's the kind of guy who takes in stray cats because they remind him of himself—or something like that, anyway. Maybe he just can't stand that melancholic mewling, or the fact that everyone's been passing it by when it's fur is sodden and soaked and it's little tummy is rumbling and no one seems to give a fuck about it. Sable cares. He cares too much. No matter how vulgar his language, how mean his tone, how harsh his words or how bad his attitude, in his heart one is mostly to find good intentions. Some attribute this purity to how childish he can be. Indeed, you wouldn't be too far from the mark considering this kid being pretty laid back and immature. He enjoys joking around, never missing a chance to try and lighten the mood. He has a certain mindset that everything has a fun and bright side to it if you know how to bring it out, as long as you're not taking your family into consideration.

A father's disappointment can be a very powerful tool, and a mother's wroth is just as painful.
Speech:

Unfortunately, Sable's sensual Iranian dialect has been skewed from all the time he's spent in English-speaking cities, so it's only recognized by skilled linguistics or those who've grown up in the Romani regions where he hailed from. A slightly lazy purr-drawl predicates his Romanesco; Standard Italian. Born in the midst of Rome, and experiencing lengthy travels across Persia, Iran and Germany; it isn't surprising that he's learned so many languages. He's had many years to learn them all, as well. Each language is spoken surprisingly well for someone who appears that he doesn't give two hands about linguistics, but he does, he finds them equally beautiful: especially Hebrew. His voice is a mixture of soft mewls, tawdry complaints and expressive bouts of endearment, which wholly describes a youthful foreigner, or a bratty teen, who doesn't have much to hide when he's found someone to listen to him.



Pet Peeves:

There's many things that irritate, bother and bustle Sable, and he'll be quick to make his annoyances known so that they'll stop, or else you'll see his back retreating in the opposite direction. Here's a lengthy, descriptive list he's made up himself over crumpets, coffee cakes and green tea: The expression that "Nobody can hurt you unless you let them," because that's bullshit and everyone knows it; Mumbling, then annoyedly saying "Forget it!" when people naturally don't hear. His hearing isn't that great to begin with, so you better repeat yourself; Thinking that one has the only correct background for understanding an issue, and then trying to solve it when you'd rather they leave you alone; Rude people purposefully mangling someone's name or handle as a form of ridicule; Clothes hangers laden with clothes that are facing opposite directions; Dirty or stained cutlery, it's disgusting; People who use napkins for eating messy food and leaving it on the table throughout the meal, bearing it's BBQ mess for all to see; People who don't change to the toilet paper roll due to laziness, even if there's a wastebasket directly one foot away from the subsequent toilet; Filthy, filthy, grimy, dirty keyboards, cupboards, or tabletops; Speed bumps; Braille signs at drive through windows; People with the inability to park straight, or else they take two parking spaces in hopes to salvage their crappy Mazda's from being scratched; and lastly, but more importantly, children.

Screaming, hair-pulling, little snot-nosed banshee's who run freely through stores, fancy restaurants, theatres, or otherwise any other place you'd like to find a small slice of silence. They are there, and they're going to be squalling like the little monsters they are. Horribly sudden, high-pitched squeals. In spite of being pretty compassionate, Sable thinks they're abominations.



Quirks:

Rubs his earlobes when he's lying; Sable has the habit of licking his lips frequently, mostly because his lips go dry easily and he tends to keep his mouth not entirely closed. He's a flavoured chapstick fan; He signs his name with a small picture of crossbones next to the signature; He's a sucker for a girl. He won't act like the stereotypical guy, but he can't help but see girls as the most beautiful creatures ever created: their smiles, their hair, their lips, the way they talk, walk and breathe, their laughs, their likes, their silly quirks... you get the picture? Hopeless romantic, to a fault; Often is seen smirking in circumstances that seem out of the blue, because his mind is elsewhere and whatever he's thinking about is particularly funny. It's not you, I swear; Sometimes winks at people to entertain himself, then feels weird about doing it; Always feels like people are listening to his thoughts, despite the ridiculousness of these magical abilities; Grinds his teeth when he's angry.
EQUIPMENT
Firstly, Sable's plain pager is clipped to the right side of his leather belt, tucked into a dull grey holster with vibrant stickers plastered across it's face. He doesn't really like the idea of having a pager, but it seems like he has no choice but to have the outdated piece on him at all times. Apparently, it's a cost effective way to keep in touch with fellow employers, as well as his boss, but he couldn't care less. He's got all the money in the world, so why couldn't he have a purple pager?



Headquarters:

Nestled in the hidden part of the Italian Countryside, Sable's luxurious home erupts from the trees and rolling hills of Sabina. Honestly, Sable's the kind of geek that refers to his home as his headquarters, but it might as well be something of that nature since it's big enough to hide all of his secrets and goodies. Just six miles south of the estate built for Ser Horrus Haust sits Castillo del Cielo Azul, Castle of the Blue Skies. This spectacular Venetian-style castle is a masterwork of bold design, luxury finishes and exquisite embellishments. With a half-mile of ocean frontage across from the uncrowded sands of legendary Playa Dorada, the power and beauty of the great Pacific is never more than a few short steps away.

The lavish, museum-quality ambiance of the ocean-view Main Residence supports a regal lifestyle and provides an incomparable setting for entertaining on a grand or intimate scale. Served by the stylish 30 ft-long Onyx Bar, the Grand Ballroom is the heart of the Castle— a glittering expanse of marble, crystal, and fine mural artwork, all spanning across the immense ceilings and walls. In the nurturing privacy of the East Wing, the romantic Master Suite has been promptly claimed by Sable himself. This serene retreat features a sitting area, fireplace, dressing area, whirlpool tub, traditional sauna room, steam shower with 12 showerheads and drench, two story walk-in wardrobe with wet bar, and a wall of French doors to the ocean-view terrace.

Additional guest suites are equally exquisite, graced with mural domes, marble baths (one with steam), generous wardrobes and expansive ocean or vineyard views. It isn't uncommon for Sable to invite acquaintances, guests, and friends over—though, sometimes his intentions are quite skewed. The West Wing includes the impressive Theatre Room, the stately Executive Office Suite, Butler's quarters, Morning Room, and a formal Family Room with fireplace, dining alcove, and southern-facing ocean-view terrace. The splendid Wine Cellar features a tasting room, case storage, built-in 3500-bottle rack system, and delightful trompe l'oeil painted ceiling. Foreign vintages remain wholly untouched, and wonderfully aged. He keeps his best bottles for special occasions.

Kitchen facilities include a professional-quality dream kitchen with Viking Professional appliances—two full-size refrigerators, wine cooler, dishwasher, 6 burner gas range with griddle and two ovens, 2 convection wall ovens, 2 warming drawers, trash compactor, immense marble-topped prep island with deep sink and 50 in. flat-screen television. An additional complete catering kitchen with butler's pantry is adjacent to the Morning Room. On the ocean-view Vineyard Terrace, the outdoor kitchen is the perfect gathering place, equipped with a wood-fired stone pizza oven, under-counter refrigeration, wine coolers, warming drawers, gas burners, resort-sized grill, beer tapper and gas fireplace. Touch-screens in all rooms control lighting, sound and security systems, allowing complete environmental control and visual monitoring of the residence from anywhere in the world. Flat–screen televisions of generous dimensions are featured throughout. Across the vineyard motor courtyard, the 4500 sq ft Entertainment Hall stands ready for gatherings of up to 400. A full bar, Murano chandeliers, sound system, grand piano and wrap-around Italian vineyard murals make an unforgettable backdrop for formal dinners and dances.

There's a Yach mooring and guest docking available in the Castillo scenic harbour. Monterey cypress trees frame whitewater views, pressing tightly against one another but giving way to a beautifully crafted trails for brisk, nature walks in the mornings. The lush landscaping around the residence and along the quarter-mile-long driveway is accented by bronze fire urns and mature 30 ft tall Canary Island palms. The estate's 80 acres are in Pinot Noir grapes, olives, fenced pasture, riparian corridor and rare Monterey pine forest—one of only three such stands in the world. There's a plenitude of cathedrals scattered across the landscape, oft times hiding amidst the trees with only their high-tower peeks poking up towards the skies. Several olive oil and wine factories are also present.

He's a rich sonnuva bitch who takes everything for granted, though now he's been cast out of his luxurious home for some type of goose chase that he doesn't particularly understand. All he knows is that his parents don't want him in the household, anymore.

He guesses that there was only so much disappointment his parent's could stomach.



Cars:

Sable owns a carmine '67 Camaro for special occasions, a black Ford Explorer for dirtier expeditions, and a custom chopper with black, white, and silver detailing for joyriding purposes. Also, he's affectionately named each vehicle in the following order: "Judge Judy," "Stella" and "Bonnie." There's several bobble head collectible felines plastered across the back of his car alongside the back wind-shield and he'll chance crashing into trees, lamp posts and cars, especially if they hold all of those dirty, banshee-things inside, if he sees you fingering them. Just don't do it! Seriously. Seriously. Especially not the white one, it's name is Fluffy, and he'll threaten bodily harm if he so much as sees a smidgen of grease on it's little, adorable muzzle. So, don't!
LIFE
Favorite color:

A particular shade of brown: sepia. Not only is it the best visual setting on a camera, it also reminds him of coffee, chocolate, warmth and bacon. It's earthy, and it's everywhere. And it's a colour that can practically match with any outfit you wear. Brown's a neutral colour.



Hobbies:

Sable's a hobbyist of sorts. He likes trying pretty much anything, which is frequently frowned upon by his family. A creature of his birthing and stature should be strong, valiant, and ruthless! Ah, but expectations like that are ridiculous, aren't they? He enjoys collecting minerals and pretty rocks, and has gathered quite an extensive collection. He's also exceptional at knitting and crocheting; he's got no qualms making some for friends, if you're interested. He used to make candles, but always ended up burning himself so he recently quit. Anyone who doesn't think cloud watching's a hobby's probably going to get an earful from Sable. Practising and learning different cultural languages has become a subconscious hobby, though he prefers to speak languages he feels comfortable with. Apparently, he's taken with writing romance novels but hasn't had the guts to publish any of them—despite having several publishers and resources at his fingertips, he doesn't want to shame his family even more. And unsurprisingly, he's also learned to make a damn good bottle of wine.



Likes:
Gambling; it's hard for him to resist a bet, and he's convinced that he's a really, really lucky guy.
Learning useless but interesting facts; he's almost completed his 'Snapple Lid Useless Facts' collection, and just recently bought '100 Uses for Duct Tape.' He enjoys educating anyone that will listen about random, often useless, facts.
Freshly squeezed human blood, on the rocks; Well, he does enjoy blood. He is a vampire, after all. He's just not in the habit of fetching his own meals, so now he's struggling on the streets, demanding others to help him hunt and resorting to eating disgusting pig's blood.
Sweet, fruity wines from Rome; strong, frothy ales from Scotland
Energy drinks ; particularly Amp or Tabs, flavoured sweetly
Well-written romance novels, or horribly corny ones; he's a sucker for romantics.
Gossiping
Dislikes:
Hospitals, doctors, and nurses; Actually, they terrify him. Whilst growing up, his fellow siblings often told him horror stories involving scalpels, illegal lobotomies that left them paralysed and end of all brain activity, in the hopes of curing mental illnesses. Ironically, he's terrified of needles as well and so, he will suffer through broken bones, shattered femurs and oozing cuts to steer clear of any of those horrid establishments.
Long road trips and not getting to drive, and the idea of anyone else driving his cars; only he knows how all of the added-on buttons work! And only he has the capping permission to change the radio channel or iPod's song. Seriously, don't even tease your fingers across the air-conditioning.
Lying; the art of deception is weak with this one, but he still occasionally attempts to fib his way out of tight spots whilst failing horribly. For example: "Oh, yeah, my dog ate all of that money you recently loaned me." "You don't own a dog." "Uh."
Almost all "modern" mainstream music, especially: Rap, Metal and Garage. It's horrible crap that he'd rather not hear, when he could be listening to smooth Jazz, classical tunes and instrumentals.
Strict social structures and proper etiquette
Bad break-ups; He can stand mutual agreements to end seeing one another, things happen after all, but he gets a pang inside every time two people have a vicious fight before ending their relationship, and don't reconcile.



Fears:

Ho boy, Sable's fears are extensive and ridiculous, even he doesn't have a hard time admitting it. He's terrified of human hunters, witch hunters, or anyone whose livelihood involves killing those of his own race, and so he's often cautious of meagre, innocent-looking humans. It's one of the many reasons why he fails so badly when he's sent out on his father's hunting excursions. And those insane, bloodthirsty great white sharks! Sable doesn't deny fearing for his own safety being next to large bodies of water, in spite of being raised next to the ocean. He's also pretty suspicious of rivers, lakes and deep streams, thinking there's unseen creatures that could grab his legs and drag him to the depths. Drowning would be a terrible way to die. He hates horror movies, especially ones involving creepy children that kill you; the Grudge, or the Ring, notably. He also suffers an irrational fear of tunnels, fearing that they'll collapse on him while he's walking through, or driving through, so he makes a heap load of detours to avoid them. Elevators and mannequins make him queasy. Sable's more ordinary fear involves never pleasing his father and mother, and always disappointing them.



Agenda:

Of course, it was his promise for grandiose illustriousness, a chance to redeem himself in his family's eyes. For you see, Sable's lineage is twisted, gnarled and intertwined with Ebenezer Valante's. He's his nephew, and since the unsettling phone call, it was the first he's ever heard of the wizened fellow. They share the same putrid, cursed blood and it seems that he and his parents share the same high expectations and snobbish views of nobility. After all, it was his parents who'd contacted Ebenezer about these missions, these political ambitions that somehow involved a bodyguard prowess that Sable didn't possess. It might've been his family's only means of transforming their humiliating son into more than a crocheting, unruly hooligan. Deep down, Sable mutely agrees and wants to better himself. Perhaps, this is the one thing that'll earn himself recognition, acceptance, and respect. And so he goes on, willingly. Well, semi-willingly. Either that, or his parents were simply wishing for a way to off him.



What guarantees the fact that you'll stick around?:

Ebenezer can be quite convincing on his own, but it's Sable's heady determination to better himself that will always be the iron anchor dragging him along. Returning to his mansion empty-handed isn't an option. That, at least, is something that he understands. Dogmatic in his endeavours, Sable won't be returning home until he's proven something to them, or himself.



Day job:

Honestly, Sable's never worked a day in his life. He's that rich sunnavagun whose always thrived on his wealth, without needing to lift a finger for anything. So, he didn't sacrifice any promising careers, or crappy jobs, to join Ebenezer's merry troupe.



Where they hail from:

On an awkwardly warm day in December, two days before the twenty-fifth, a baby boy was born on the outskirts of Rome, in the Sabina hills.



How they became what they are:

Unfortunately, the youthful vampire has no horror stories involving his family being slaughtered by rueful, merciless vampires and he, being the sole survivor, being turned and taken as some sort of slave. No, no. It's a lot less interesting than that, though Sable might've proclaimed otherwise just to spice things up. He was born into a family of fullblood vampires. Apparently, it was Ebenezer himself who turned his father and then married him off to a distant, distant relative of his own blood, to begin their own lives squalling strong, healthy babes. That's it, that's all. And just to irk his... long lost relative, he's recently changed his last name from Cassius to Lavante.



Notable experiences since then:

(optional believe it or not!)



Opinion of the others:
Ebenezer: He really thinks that he's got starch shoved up his ass. But even then, he likes him. It might be because he's so dark, so mysterious and so wizened. He doesn't really understand why he doesn't mind him, but he's not a hard man to follow. And all of those promises, can he really grant them? He's become sort of a role model in Sable's eyes, and probably the only one in his extended family that he actually likes.
Charlie: Y'know what he thought of her, at first? Actually, he still does. Charlie scares the crap out of him; quite literally. And hearing that she doesn't particularly like vampires was even scarier. He always does his best not to piss her off, and tones down his sarcastic quips whenever she's raring and swearing. Other than that, he admires her boldness—but still, she scares the crap out of him.
Balthazar: Even though Sable's a few decades older, he still feels slightly inferior and immature compare to the debonair man. He seems to be afraid of nothing, and he wishes he felt the same. Sometimes, he finds himself trying to mimic him, but to no avail. Overall, he always feels moody when he's around because he's a constant reminder that Sable's a piss-poor vampire.
Colm: Those laughing eyes, wily smirks and childish eyes. He doesn't really know what to make of him, but feels really uncomfortable whenever he hears his teasing gibes. He does offer hugs though, and often.
Seamus: This barbarian is an intimidating clout. He's the original Conan, or at least that's what Sable thinks of whenever he's lumbering past. He's pretty sure that he could clock his head clean off his shoulders, and doesn't want to test his patience, so... you could say that he's scared witless of him. Him and his rippling muscles. Wouldn't you be?
Winston: It might sound weird coming from Sable, but he thinks he's amazing. He thrives on intelligence and science, and doesn't condone violence. Honestly, he believes he's the perfect companion, because they agree on a lot of matters. But, he always feels like a waddling child following after his tailcoats because Winston's the one he fears the least. Well, if you try to ignore the fact that his cane's a deathly weapon that could probe many, many holes through your face. Other than that, yes, Sable thinks Winston's more than just "an old man."
Una: Women, by all accounts, have always intimidated Sable. Even if they're just soccer mom's, or nurses, or people that aren't witch hunters who could easily wring his neck with a harrowing glare. However, he does respect her a great deal. He just doesn't know how to approach her without feeling like he'd rather turn tail and run.



Criminal Record:

According to the authorities, Sable's got a clean slate. Any and all of his harmless misdemeanours were hidden and brushed under the carpet, and then forgotten. No one instigated any further searches. If anyone has enough money, enough power, enough bloodthirsty siblings slavering across your shoulders, then you could get away with nearly anything. He's got a nasty habit of stealing shiny objects, particularly from prestigious jewelry shops and then escaping in less than graceful ways, without anyone coming to harm. Except for himself, on several occasions. He's too clumsy and softhearted to perform any nasty crimes, or slaughter a whole family for their life blood. A disappointment, really.



Etc:

He speaks fluent English, French, Yiddish, and Hebrew. German was his first language, though he only usually swears in it. If he's flirting with you, he'll most likely pull some French words from his sleeves—though, in all likelihood, if he's flirting with you he's either trying to lull you into a false sense of security or he's incredibly intoxicated.

Despite being born into wealth with a silver platter shoved under his nose and a nice intricately designed spoon gilded with who-knows-what bouncing from the corner of his mouth; Sable's a cheapskate who occasionally gambles away half the money he's made with his truck as his only asset. Now, that's saying the money he actually makes on his own. The vast majority of his wealth is tucked away in a steel vault; thanks to his dutiful mother whose intentions are always in the right places. On the bright side, he's one of the few vampires who couldn't be convicted for credit card fraud, partially due to the fact that he's never owned one.



Specialty:

Like most of the Vampiric race, Sable possesses an inhuman level of speed, flexibility, and strength. Though, his insufferable fears dampens his abilities. Instead, he has a myriad of practised specialities to offer the group, which includes the following: a mild clairvoyance, or precognitive ability, that allows him to see the entirety of his surroundings, even when not looking at them with his eyes. Consider it a "spidey sense," that's been keeping him alive and well thus far. His determination is uncanny, as well. He's not like to quit when the going get's tough, and doesn't mind having the dirtier, unwanted jobs sloughed onto him; making him rather scurrilous and adaptable. And even though the idea of fighting someone in the streets sends shivers down his spine, if you hand him a pistol; he's quite proficient. He's an acclaimed marksman, but always prefers two serrated blades. Or, not fighting at all.

He's also knowledgeable about the political maneuverings among vampires, werewolves and witches, on varying degrees. Being a lord's son and born into nobility grants you all kind of tasty information regarding other races, their politics, cultural differences and movements. It was one of the many things he thought was useless, until he joined Ebenezer's ranks. Sable's technological abilities are quite astute, as well. He can manage his way through competent firewalls, hack through computers and weasel his way through locked doors. His knowledge on such sleights grow each day, and he's happy that it's something he can contribute.



Preferred feed:

Quartered and drawn. Or else, freshly caught and served on the rocks. Sable isn't the type of vampire that enjoys hunting for his meals; it's too messy, and there's chance that he'll go hungry. For as long as he could remember, he's relied on his parent's servants to supply him with fresh victims everyday, without the hustle and bustle or worries of going hungry. Sometimes, he keeps platelets safe and sound, cold and delicious, in his fridge and serves them himself whenever his stomach rumbles. The few times his father forced him to attend one of the hunts, he humiliated himself and nearly let the human scramble away. If it hadn't been for his adept, ruthless father... he doesn't like thinking about it. But, now that he's been forced out of his comfortable home, he realizes that he needs to learn to fend for himself. Else-wise, he'll be weak on pig's blood and miserable; he's already lost a considerable amount of weight from malnourishment, and his inability at capturing his prey. Blood renews him, strengthens him, simply invigorates him and sets every nerve on fire. Without it, he feels exhausted.



Sunlight tolerance:

His sunlight tolerance, especially now that he's not being fed properly, is considerably lower than before. Sable doesn't even want to chance it for a couple hours, let alone twenty minutes. The idea that he could end up a heaping mass of melting tissue, with ashes strewn about and popping eyeballs—he can't even think about it! It makes him sick. Fortunately, he's never suffered any ailments due to sunlight exposure, but he's heard some horror stories from fellow vampires.



Social standing:

Seeing as the Crassius' are renown for their wealth, power and wine companies, it isn't unusual that he's recognized as their eldest son and the heir to many family businesses. He's had pictures taken, he's posed for magazines, he's been interviewed and picked apart by the media, he's been the rousing talk of Rome and the target of malicious rumours. It isn't anything he isn't used to, but now that he's left the comforts of home, he's little recognized.



Social stealth:

To the world, there is naught a word of vampires when you take the Crassius family into consideration. And it's better that way, so Sable's father would believe. They aren't bothered, they aren't under a magnifying glass with their wings being torn off, and they aren't being watched by bothersome authorities, even if there are several men and women missing along the European countryside.



BENEFITS FROM THE RACE (or otherwise)



Any poisons or other toxic substances that circulate in his bloodstream adversely affects him, and no dosage is large enough to cause death.
A heightened resilience to pain; he's a bit of a masochist in the way that he doesn't mind when he gets hurt, but prefers to keep out of scraps because he's afraid that he'll get killed.
Vampires new and old possess senses much greater than that of humans. Even the newly dead have better hearing than most dogs, and their sense of sight is much greater as well. He's no exception, with the added bonus of having clairvoyant abilities.
Over the years, Sable has learned the art of smiling without flashing his fangs – it is considered juvenile to do otherwise. Most vampires have the ability to move without sound, without the slap of feet, but Sable struggles with this. He's gotten better, though.
WEAKNESSES FROM THE RACE (or otherwise)
Standard vampire weaknesses (in this universe, including silver, as well as suffering a screaming, fiery death in sunlight and being incredibly flammable); this includes a stake to the heart, or being decapitated.
He can get lazy with secrecy, and is rather loose of tongue when it comes to things other people have told him; he doesn't do it intentionally, but he enjoys a good gossip session.
His malnourishment and poor diet often leaves him debilitated, everlastingly hungry and oft times, prone to violent tantrums. He's been caught chewing his fingers and biting his lips, hard enough to draw blood. Or staring awkwardly at his companions.