---
---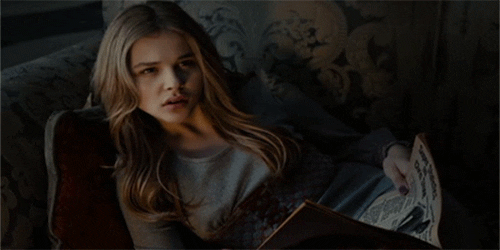 Full Name
Janie Elizabeth MacGowan

Age
16

Height
1.65cm

Weight
60kg.

Gender
Female.

Sexual Orientation
Heterosexual

Eye Colour
Green-blue eyes.

Hair Colour
Straight blonde hair.
---
---
Likes
- Sci-fi and fantasy themes in books and movies.
- Every supernatural being (She believes in everyone)
- Perform magic tricks.
- Mysteries to solve
- Being useful to others to help

Dislikes
- Being stuck at solving a puzzle, riddle or a problem.
- Being told she is just a kid, she really hates that.
- Her guilt and depressions.
- Places without books or movies
- People that just won't listen

Secrets
- Janie has been developing her sixth sense from age 12 ever since she had a nightmare her brother died in an accident and if came true. She now tries to develop it more so she can prevent other accidents. She has tarot cards and she is meditating a lot.
- Janie convinced her brother they will ran away from their house to go for a party, on their home they had that accident which Janie was injured and her brother was killed on the spot. She has the guilt in her ever since.

Fears
- She is scared of death and being dead, the most reason she is developing her sixth sense is to know if there is life after death.
- She is also scared of driving in highways, as the accident happened there.

Extra


Personality
Janie is a bit childish girl, who tends to depressions and moody behaviors. But behind that depressive look she wants attention and love from her surrounding. She is dramatic and full of imaginations, ironic and funny. Even though she is perfect weight and height for her age she still hates her body, she mostly wears lots of baggy clothes to cover her body. She is quite the picky in food. After the tragedy that bestowed her family, Janie became more Gothic looking and a bit superior behavior to others, she believes she got supernatural powers and a witch and she is a bit intimidating towards new people. But when she gets to know people she can be friendly and will even sacrifice herself to help her friends.

History
Janie Elizabeth MacGowan was born to Melissa and George MacGowan. Her father is Irish and her mother is French, she taught Janie and her big brother James French. They were a normal family right until the accident. James was a good athlete in school, had a football scholarship which made their dad very proud. Janie was an A straight student, always was at the top of her class, but sometimes had behavior problems like sometimes talking in class or skipping classes, etc. Most of it cause she was bored because it was easy for her. But it was minor problems every family had.
One day Janie and James got invitation to a very cool party that will be a concert of their favorite band performing there. They won't miss it for the world. However, James was arguing with dad which he made him grounded for that day. Janie missed another class so her mom ground her too. Janie and James decided they will break out of their home and go to that party and be back quickly before their parents will notice. Unfortunately, on their way back while singing along to the music they heard at that party, as they crossed the intersection a driver went on a red light and hit them. Janie was injured pretty bad, but James was killed on the spot. When Janie recovered and discovered about her brother, she was in her room for days not eating and drinking only water. Which her parents called a psychiatrist to help her in her grief process.
Janie's guilt was not just because she convinced her brother to go to that party when they were grounded, but also because on the night before of the accident she was dreaming of that accident as it really happened. She did not believe it and thought it was just a bad dream. Now that she know it was a real vision, she now believes in the supernatural and the sixth sense. Janie now is working in developing her sixth sense by meditating and doing mind exercises as many as the psychics books she got say. She is learning to read the tarot cards, doing astrological maps and even practicing Wicca.

---
[font=Times New Roman]
Theme
S.J. Tucker - Witchka
Sweet sixteen and bold as love
the danger I've been dreaming of

Sweet sixteen and here she comes; I see the
candlelight from her window.
She just bought her first book of spells--
one step further from the wishing wells of
childhood. She's a woman grown.
I tell you, girls, if I had known,
I'd do it all over exactly the same.
She walked into my life and I sang

Witchka! Where have you been?
Tell me 'bout the trouble you've been in!

Twenty-six and mad as hell,
who'd'a thought that I would fall for this
turned-around, pouty-lipped Tinkerbelle?
One step further from the wishing well, but
what's her coven gonna say?
All I know, when I see her face, she makes
every little fairy princess fade away.
Here she comes, and I say

Witchka! Where have you been?
Tell me 'bout the Mischief....oh, Witchka!

Book of shadows and a lock of hair,
she holds me there, she does not care.
Witchka!

From her little pointy boots to her pouty lip,
you can tell she's thinking herself the shit.
Well, who am I to teach her to watch and wait?
A witch decides a witch's fate.
She's gonna learn the hard way--that's all right.
She says she likes it hard some nights.
Keep a close eye on her witchy ways.
She'll surprise us all one day!

Say, Witchka! Where have you been?
Tell me 'bout the trouble you've been in.
Witchka, my, how you have grown--
time to make this world your own!
Witchka! What have you done?
Everything from raising hell to having fun!
Witchka! Where have you been!
Tell me 'bout the mischief....oh

Book of shadows and a lock of hair,
she holds me there, she does not care (2x)
Sweet sixteen and bold as love,
the danger I've been dreaming of (2x)
Witchka!
Speech Colour
#E066FF