---
▬▬▬▬▬▬▬▬▬▬▬▬▬▬▬▬▬▬▬▬▬▬▬▬▬▬▬▬▬▬▬▬▬▬▬▬▬▬▬▬▬▬▬▬▬▬▬▬▬▬▬▬▬▬▬▬▬▬▬▬▬▬▬▬▬▬▬▬▬▬▬▬
---
░░░░░░░░░░░░░░░░░░░░░░░░░░░
◤
◥
Xavier Clifton

☽ "And it's hard to hate someone once you understand them." ☾
— Lucy Christopher, Stolen
Fᴀᴄᴇ ᴄʟᴀɪᴍ ✦
Reece King
Dɪᴀʟᴏɢᴜᴇ Cᴏʟᴏʀ ✧
#087dad
Tʜᴏᴜɢʜᴛ Cᴏʟᴏʀ ✦
#000000
◣
◢
---
▬▬▬▬▬▬▬▬▬▬▬▬▬▬▬▬▬▬▬▬▬▬▬▬▬▬▬▬▬▬▬▬▬▬▬▬▬▬▬▬▬▬▬▬▬▬▬▬▬▬▬▬▬▬▬▬▬▬▬▬▬▬▬▬▬▬▬▬▬▬▬▬
---
X
X
✦Fᴜʟʟ Nᴀᴍᴇ✦
Xavier Christopher Clifton
✧Nɪᴄᴋɴᴀᴍᴇ✧
Zay
✦Bɪʀᴛʜᴅᴀʏ & Zᴏᴅɪᴀᴄ✦
July 28 - ♌
✧Aɢᴇ✧
17
✦Gᴇɴᴅᴇʀ✦
Male
✧Sᴇxᴜᴀʟɪᴛʏ & Mᴀʀᴛɪᴀʟ Sᴛᴀᴛᴜs✧
Straight, Single
---
▬▬▬▬▬▬▬▬▬▬▬▬▬▬▬▬▬▬▬▬▬▬▬▬▬▬▬▬▬▬▬▬▬▬▬▬▬▬▬▬▬▬▬▬▬▬▬▬▬▬▬▬▬▬▬▬▬▬▬▬▬▬▬▬▬▬▬▬▬▬▬▬
---
✧Hᴀɪʀ✧
Black, curly
✦Eʏᴇs✦
Brown
✧Sᴋɪɴ✧
Due to being mixed, Zay falls on the lighter side skin-wise than his fully black peers.
✦Hᴇɪɢʜᴛ & Wᴇɪɢʜᴛ✦
5'11.5, 180 lbs
✧Eᴛʜɴɪᴄɪᴛʏ✧
Both of his parents are American citizens, born and raised, but his mother's roots are Black Carib, while his father is part Irish and part Portuguese.
✦In Depth✦
Describe character's appearance. Include character's fashion style, if you want.
---
▬▬▬▬▬▬▬▬▬▬▬▬▬▬▬▬▬▬▬▬▬▬▬▬▬▬▬▬▬▬▬▬▬▬▬▬▬▬▬▬▬▬▬▬▬▬▬▬▬▬▬▬▬▬▬▬▬▬▬▬▬▬▬▬▬▬▬▬▬▬▬▬
---
╔══════════════════════════╗
XXX

Athletic✦Street-Smart✧Selfish✦Short-tempered✧Low-maintenance
╚══════════════════════════╝
Xavier is a low-maintenance and chill person. It doesn't take much to entertain him, and he's more independent than dependent. He likes to focus on himself and making sure that he's happy and taken care of before anyone else. Though understandable (and maybe even admirable), it can definitely be construed as selfish when he's constantly prioritizing himself over friends. Part of this trait probably comes from his natural personality, but because he's had to take care of himself within the last few years, this notion that if he doesn't take care of himself, no one else will, has become even more prominent in his life than ever before. Though he takes care of himself, it definitely isn't in the "balling out" way that it could be. The money that he makes through dealing drugs is definitely good money, there's no question about that. However, he has to pay his own rent, buy his own food, and provide for himself in every other sense of the word since he no longer relies on his parents, so he is definitely more responsible than many of his peers who have parents (and rich ones, at that) to depend on for all of that.

The fact that he attends St. Jude's on an athletic scholarship should speak to his talent on the court in itself. If that's not enough, though, it's worth noting that Xavier is more than just a good basketball player. He's more than just a kid who can run fast, jump high and dribble a ball. He's motivated and well-disciplined. Even with the worst hangover, he can convince himself to get out of bed when his daily alarm goes off at six in the morning and go run a few miles. He spends hours and hours at the gym each week, and studies plays like it's his day job. So yes, Xavier is an athlete, and an amazing one at that, but he's not just your typical black kid who wants to be the next Michael Jordan. He's more than that stereotype, and that's one of the major reasons why he doesn't actively promote the fact that he's at St. Jude's on a basketball scholarship. While it's an honor in itself, and speaks to his level of skill, since they don't hand out money to just anyone, he doesn't need to give anyone any more of a reason to write him off as a stereotype. If someone had to guess what sport he played, they'd probably already guess basketball just because of his skin color, and he doesn't need anyone labeling him as poor, or that his only chance of having a future is through professional sports, on top of that.

He's an average student in the classroom, but because of his line of work, has street smarts and isn't the type of person that you can play or outwit easily. He's well connected, and is a businessman above anything else, even if it's not in the traditional sense of the word. He doesn't take well to people attempting to swindle or scam him, and if he feels like he's even mildly being disrespected or spoken to in a condescending manner, his tempter tends to snap easily. His temper isn't something that many people are aware exists in such a short form because for the most part, Zay comes off as a chill, relaxed and humorous guy who just goes with the flow. That's true, and that's because he doesn't take a lot of people or things seriously. However, there are certain things that just cross that line with him, and the main thing that meets that criteria is when his wealthier peers think that they're superior to him solely for their money. It's one of those situations that will easily have him throwing punches even if it doesn't seem warranted by other people.
---
▬▬▬▬▬▬▬▬▬▬▬▬▬▬▬▬▬▬▬▬▬▬▬▬▬▬▬▬▬▬▬▬▬▬▬▬▬▬▬▬▬▬▬▬▬▬▬▬▬▬▬▬▬▬▬▬▬▬▬▬▬▬▬▬▬▬▬▬▬▬▬▬
---
✦Lɪᴋᴇs✦
✧ Physical Activity ✧ ↣ He feels best when he's out running, at the gym, or playing basketball.
✧ Food ✧ ↣ Pizza, sandwiches, burgers, bagels, steaks, tacos.... you name it, and he's eating it. Admittedly, he will try to eat more healthy during basketball season, but even then, his metabolism works so quickly that junk food usually gives him the energy he needs without an extra pounds, so he isn't the type to truly watch what he eats.
✧ Autumn ✧ ↣ It's the nicest weather in New York. He wakes up an extra thirty minutes early most days in the fall to spend a little extra time running in the morning.
✧ Being well connected ✧ ↣ There are very few sixteen year olds, even ones with crazy amounts of money, who can get into any of the top night clubs in New York City. Zay has countless contacts in his phone that can get him into any party or event if he just says the word. It's something that makes him feel powerful and cool.
✧ Exploring ✧ ↣ New York is one of those cities that is constantly changing. There's always a museum or show you haven't seen, store you haven't been to, or activity that just came to town. Zay likes how it's impossible to be bored here.
✧Dɪsʟɪᴋᴇs✧
◆ Hard drugs ✦ ↣ He'll sell them to you, but you won't catch him using them himself. The only thing he uses is marijuana, and even that is in limited quantities.
✦ Winter ✦ ↣ It's hard to walk around and be as active as he likes being when it's cold and snowy outside.
✦ Authority ✦ ↣ Him moving out of his mother's home is a good example of how he struggles with the concept of listening to authority.
✦ Disrespect ✦ ↣ Mind your business and don't bother him, and you're probably cool in Zay's book.
✦ Mushrooms ✦ ↣ Just one of those foods he'll never touch
---
▬▬▬▬▬▬▬▬▬▬▬▬▬▬▬▬▬▬▬▬▬▬▬▬▬▬▬▬▬▬▬▬▬▬▬▬▬▬▬▬▬▬▬▬▬▬▬▬▬▬▬▬▬▬▬▬▬▬▬▬▬▬▬▬▬▬▬▬▬▬▬▬
---
Quirks & Habits
✦Has horrible penmanship
✧Always has chewing gum on him
✦Early riser
Talents | Strengths | Skills
✦Good basketball player
✧Financially smart
✦Independent for someone his age
✧Well-connected
Flaws | Weaknesses
✦Trusts very few people
✧Extremely competitive
✦Struggles to feign interest in things he doesn't care about
✧Doesn't have his driving permit
Hobbies
✦Basketball
✧Working out
✦Video games
Fears
✦Being arrested
✧Losing his scholarship at St. Jude's
✦His mother getting hurt
Secrets
✦It's not something that he purposely keeps a secret, but he would never go around telling anyone about his nontraditional relationship with his parents
✧While most of the kids he goes to school with knows how he makes his money, the fact that he sells drugs also isn't something he ever intends on broadcasting to the world✦
Goals | Dreams
✦In a perfect world, a goal of his would be to recreate the relationship he once had with his mother. This isn't that world, and Xavier is still somewhat emotionally immature and in a mindset where he has no fault in their falling out, so it isn't a goal that's at the top of his list, though it probably will be at some point.
✧Get a scholarship to a college with a Division I basketball team
✦Make a shit load of money✧
---
▬▬▬▬▬▬▬▬▬▬▬▬▬▬▬▬▬▬▬▬▬▬▬▬▬▬▬▬▬▬▬▬▬▬▬▬▬▬▬▬▬▬▬▬▬▬▬▬▬▬▬▬▬▬▬▬▬▬▬▬▬▬▬▬▬▬▬▬▬▬▬▬
---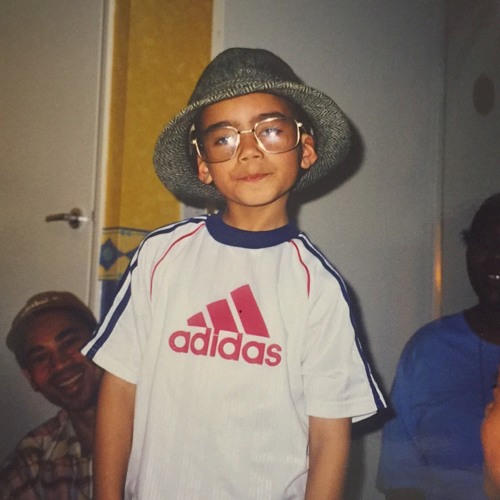 [size=120]
✧ Daniel Clifton ✧ ↣ Father ↣ Living
✦ Jacinta Dorsey-Monroe ✦ ↣ Mother ↣ Living
✧ Don Monroe ✧ ↣ Step-Father ↣ Living
✦ Anthony "Tony" Clifton ✦ ↣ Brother ↣ Living
✦Hɪsᴛᴏʀʏ✦
Xavier's upbringing might seem atypical compared to his classmates, who seemed to all have been fed out of a silver spoon throughout their youth, but to a typical American, it's probably pretty average. He was born into a middle class family in Astoria, New York, a part of Queens just a subway ride away from Manhattan. His father worked for Hilton Hotels as a hotel manager at one of their locations in Manhattan, and his mother was a registered nurse who worked for a special education school in their neighborhood. He grew up with one older brother, Anthony, who is six years older than him. When Zay was seven years old, his parents divorced. It was pretty amicable, though when his father's job relocated him to Miami, his ability to father diminished pretty quickly. From then on, though his father paid child support, his mother was basically a single mother in every other aspect of the word. She worked hard for her boys, and wanted them to have the very best. That was why when Xavier's middle school basketball coach insisted that he saw real potential in him, she agreed to allow Xavier to meet with some of the coaches of the prestigious private academies in different boroughs of New York City. St. Jude's offered him the most lucrative deal out of all of the schools: a full ride, in exchange for him playing for their team. It was an offer he couldn't refuse, since it was the absolute only way that he could ever afford to attend a private school like it.

During his freshman year of high school, his mother remarried. Though she had been dating the man for a while, Xavier likes to say that it was something that came out of left field. That he was blindsided by it, and that his mother was wrong for not making sure her kids thought her future husband deserved her. Needless to say, Xavier didn't have the most open of minds when the man moved into their house, and because the man had a strong personality himself, and as a former Marine, valued respect over almost anything else, it's safe to say that their relationship was never going to be a good one. The breaking point came at the beginning of sophomore year, when Xavier came home on a school night around four in the morning, reeking of weed and alcohol. His stepfather was waiting for him in the living room with a couple half-consumed bottles of liquor and more than an excusable amount of individually packaged bags of marijuana that he must have discovered from Xavier's room while he was gone. Maybe it was because Zay was pretty wasted (though he claims to this day that he would have reacted the same way sober), but something in him told him that the best reaction to some wanna-be dad invading his privacy was to swing on the man. A black eye later, and Xavier learned that that wasn't the smartest move, but he would never have to think about trying it again, because that was the last night that he spent at his childhood house.

He began crashing at his brother's apartment in Harlem after that, and earlier this summer when his brother and his girlfriend signed a lease on a new apartment in East Harlem that they would be sharing with three other people, Xavier insisted that they rent one of the spare rooms out to him. He had upped his sales ever since moving out of his mother's house, and even if it would require some riskier sales, not having to sleep on a couch and having his own space again would be worth the extra work.
---
---
▬▬▬▬▬▬▬▬▬▬▬▬▬▬▬▬▬▬▬▬▬▬▬▬▬▬▬▬▬▬▬▬▬▬▬▬▬▬▬▬▬▬▬▬▬▬▬▬▬▬▬▬▬▬▬▬▬▬▬▬▬▬▬▬▬▬▬▬▬▬▬▬