Welcome to Constance Saint Jude prep school where the most prestigious teens of the most prominent families attend. They are expected to graduate to go and ivey league college and continue their families good name. Its a tough responsibility and some show it by acting out but some put on a more controlled front.
Secrets are usually meant to be kept secret, especially with these high-class teens and their families. Scandals could ruin a families reputation but 'Gossip Girl' see's it differently. News is news.
Gossip Girl
Hello readers,
Have a nice summer? I didn't, don't get me wrong it gave me a break from the typing but no gossip is no fun. Now that summer is over I can't wait for the scandals to show themselves.

XOXO

Gossip Girl
NCP
The anonymous blogger who somehow knows the lives of every elite and their teenagers. She has no problem with sharing it with the world.
Anastasia Petrov || 17 || Senior || Queen B || Taken by AzezaRose
The girl who took over when her BFF disappeared for mysterious reasons. She is the one to be feared in the social scene at school and outside of school. She is know as miss perfect and is known to do no wrong.
Aubree Koch || 16 || Junior || The Returned || Taken by GM
Former Queen B has resigned her title when she suddenly leaves town but does she want it back now that she's back? Or has she turned over a new leaf?
Ezra Devereux || 17 || Senior || The King || Taken by nezzyrps
The boy everyone wants but only the queen b can have. He belongs to her but does he have a thing for someone else?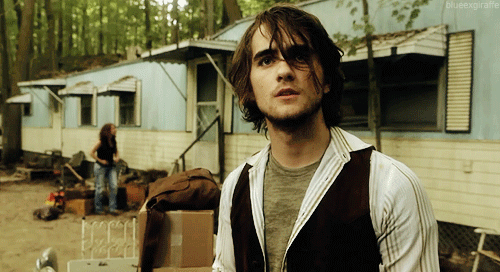 Alex Murphy || 19 || Senior || The Devil || Taken by JackofBlades
The flirt of the school. He has slept with nearly every girl in school and still has more to go. He causes trouble and doesn't like 'No' for an answer.
Chloe Blackburn || 17 || Senior || Queen B minion #1 || Taken by GM
She does whatever the Queen B tells her. She is loyal for one reason and one reason only, to stay on top.
Avalon Delacroix || 16 || Junior || Queen B minion #2 || Taken by nezzyrps
She was close with the former queen b but chose the new queen b for social profit.
David Bennett || 18 || Senior || The Innocent || Taken by JackofBlades
He hates the world the other kids live in. He hates being surrounded by entitled snobby kids. At the same time he can't help but get pulled in.
Melody Bennett || 17 || Junior || The Wannabe || Taken by TotheMoonandBack
She pretends to hate the life of the elites for her brother's, the innocent, sake but she sees the potentials that could open up for her. She wants to climb the social ladder and stay there.
Eleanor Madden || 17 || Senior || The Moral Compass || Taken by SlightlyInsane
She is friends with The Innocent and The Wannabe. They grew up together and whether they know it or not they look to her to remind them of who they are/used to be.
1. Please reserve OCC, if you submit a CS without reserving it WILL be rejected
2. I will allow two characters per player
3. Each character has to have at least 1 secret. The more secrets the more drama.
4. Drama IC is welcome/ Drama OCC is not. If something needs solved either contact me via PM or move it to PM yourselves
5. Reservations last 3 days, W.I.P's must be up by the first two days. W.I.PS will not be accepted as characters until they are finished.
6. Once I accept your reservation please send me your face-claim, No anime.
7. Please try to post at least twice a week, once a week is also acceptable. If I see no post from you by the end of a week I will contact you via PM. If this happens three times consecutively your character will be killed off.
To prove you read these rules tell me your favorite song at the moment.
8. Gossip Girl will be labeled NCP in order to conseal his or her true identity. I will chose which character and I will PM that player with further details.
9. You may use whatever CS you want but it has to include secrets, if you need a CS just PM me.
Taking place in...
17 posts here • Page 1 of 1
17 posts here • Page 1 of 1
Arcs are bundles of posts that you can organize on your own. They're useful for telling a story that might span long periods of time or space.
There are no arcs in this roleplay.
There are no quests in this roleplay.
Here's the current leaderboard.
There are no groups in this roleplay!
Welcome home, Promethean. Here, you can manage your universe.
Arcs are bundles of posts from any location, allowing you to easily capture sub-plots which might be spread out across multiple locations.
You can create Quests with various rewards, encouraging your players to engage with specific plot lines.
Settings are the backdrop for the characters in your universe, giving meaning and context to their existence. By creating a number of well-written locations, you can organize your universe into areas and regions.
Navigation
While not required, locations can be organized onto a map. More information soon!
There are no groups in this roleplay!
By creating Collectibles, you can reward your players with unique items that accentuate their character sheets.
Once an Item has been created, it can be spawned in the IC using /spawn Item Name (case-sensitive, as usual) — this can be followed with /take Item Name to retrieve the item into the current character's inventory.
Give your Universe life by adding a Mob, which are auto-replenishing NPCs your players can interact with. Useful for some quick hack-and-slash fun!
Mobs can be automated spawns, like rats and bats, or full-on NPCs complete with conversation menus. Use them to enhance your player experience!
Current Mobs
No mobs have been created yet.
Locations where Mobs and Items might appear.
You can schedule events for your players to create notifications and schedule times for everyone to plan around.
Add and remove other people from your Universe.
The Forge
Use your INK to craft new artifacts in Gossip Girl - The Next Generation. Once created, Items cannot be changed, but they can be bought and sold in the marketplace.
Notable Items
No items have been created yet!
The Market
Buy, sell, and even craft your own items in this universe.
Market Data

Market conditions are unknown. Use caution when trading.

Quick Buy (Items Most Recently Listed for Sale)
None
Discussions
Topics

Replies
Views

Last post
Most recent OOC posts in Gossip Girl - The Next Generation
There have been no posts in the OOC topic for this roleplay!