Darkness falls over the city of Gotham. The moon light shines desperately on the dark city. Sounds of distress are heard from all over. A light is powered on and can be seen from anywhere in Gotham. A distress signal. To the Batman. A man in a black cape glides through the night's breeze. Landing near the crime, he takes it head on. This is where the LEGEND of THE BATMAN came from. He saved people from certain doom.

This devious villains and crime lords that ran the city needed something to leech off of. The people of Gotham were the victim's. Many of them out on the streets during the night. Being swept up by someone unknown until they meet their demise. Many villains are out there. The Joker, Victor Fries, The Penguin, The Riddler, The Falcone Crime Family, Catwoman, Poison Ivy, Man-Bat. It does not stop there though. Not even close. But Batman can take many of them down with the help of his sidekicks including Night Wing, Robin, and even CatWoman once or twice. Pick anyone you want to be. The Fate of Gotham City rests in your hands.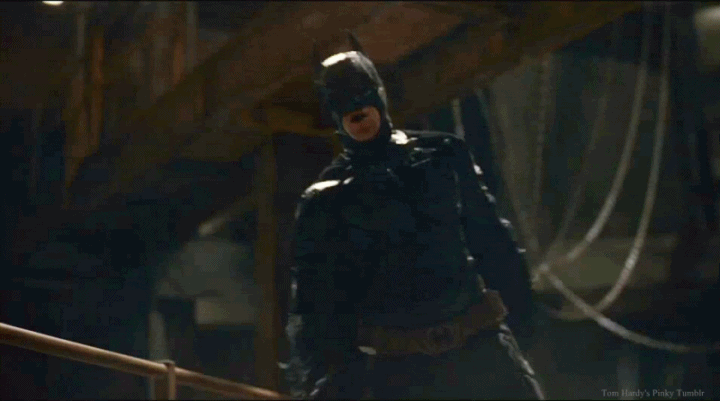 This is the list of all character seen in the Batman Franchise. Choose any character you wish to be. You can even be batman, but you must fit the role.
Hero/Villain Name:
Secret Identity:
Image (Any Version):
Powers or Weapons:
Personality:
Skills:
Back Story:
1. This rule is simple. Do not post once and then leave forever. Be active on this Role play, and if you can not then this is not for you. This is for people who love Dc Comics and the World of Batman who could post forever due to their never ending love for Batman.
2. This will contain Adult/Mature content. Really only the violent side, but if you want cursing can be added in, but do not throw a curse word in every line. Sex and romance can be here too, but if it goes as far as the naked stage please take it to PM.
3. Since the Role Play is for people who can handle mature content, please make sure you can handle it. If you are sure you can not handle mature content, please turn back now.
4. I want posts to be long. Not a billion words, but at least over 100 words every post. I do not want any one liners even though that is what comics are known for. I want all of you to expand your mind. Think outside the box. Make Gotham yours.
5. Be Creative. You do not have to follow any batman story line. You may also use any version of the character you are creating. Animated or not. Video Game or Movie. Any Version.
6. You may chat in the OCC about characters. I will accept the best of all applications if I receive more than one for any character.
Taking place in...
0 posts here • Page 1 of 1
0 posts here • Page 1 of 1
Arcs are bundles of posts that you can organize on your own. They're useful for telling a story that might span long periods of time or space.
There are no arcs in this roleplay.
There are no quests in this roleplay.
Here's the current leaderboard.
There are no groups in this roleplay!
Welcome home, Promethean. Here, you can manage your universe.
Arcs are bundles of posts from any location, allowing you to easily capture sub-plots which might be spread out across multiple locations.
You can create Quests with various rewards, encouraging your players to engage with specific plot lines.
Settings are the backdrop for the characters in your universe, giving meaning and context to their existence. By creating a number of well-written locations, you can organize your universe into areas and regions.
Navigation
While not required, locations can be organized onto a map. More information soon!
There are no groups in this roleplay!
By creating Collectibles, you can reward your players with unique items that accentuate their character sheets.
Once an Item has been created, it can be spawned in the IC using /spawn Item Name (case-sensitive, as usual) — this can be followed with /take Item Name to retrieve the item into the current character's inventory.
Give your Universe life by adding a Mob, which are auto-replenishing NPCs your players can interact with. Useful for some quick hack-and-slash fun!
Mobs can be automated spawns, like rats and bats, or full-on NPCs complete with conversation menus. Use them to enhance your player experience!
Current Mobs
No mobs have been created yet.
Locations where Mobs and Items might appear.
You can schedule events for your players to create notifications and schedule times for everyone to plan around.
Add and remove other people from your Universe.
Orphanage
By marking a character as abandoned, you can offer them to your players as pre-made character sheets.
Cat women likes to be unexpected..
The Forge
Use your INK to craft new artifacts in Gotham. Once created, Items cannot be changed, but they can be bought and sold in the marketplace.
Notable Items
No items have been created yet!
The Market
Buy, sell, and even craft your own items in this universe.
Market Data

Market conditions are unknown. Use caution when trading.

Quick Buy (Items Most Recently Listed for Sale)
Newest
Trending
Most Followed
None
Discussions
Most recent OOC posts in Gotham
I have always enjoyed the DC comic universe, especially that of Batman. Though I do admit that perhaps not the most knowledgeable of the world as other fans might be. However I am interested in this. And should that handicap of mine not be a problem, I might like to try my hand at this roleplay. And though I may not know as much as many, the dark psychological theme, however, I am adept in.