---
---
"Yea I have friends, by name only."
░░░Self-Harm░░░
---
---
╔
╗
╚
╝
[url=linktothemesong]Song | Artist[/url]
---
---
█
XX
█
X
▌
█
X
▌
█
X
▌
█
X
▌
█
X
▌
█
X
▌
█
X
▌
█
X
▌
█
X
▌
█
X
▌
█
X
▌
█
X
▌
█
X
▌
█
X
▌
█
X
▌
█
X
▌
█
X
▌
█
X
▌
█
X
▌
█
X
▌
█
X
▌
█
X
▌
█
X
▌
█
X
▌
█
X
FULL NAME
Astrid Mai Jones
As-tr-id || Divine strength
Mai || May, a month in the year
Jones || To be addicted to
NICKNAME(S)
Ashes || Her father was a victim of calling her that. He was always tough on his daughter no matter how amazing she was at doing something. He demanded perfect while at times she would fail beyond belief.
Butterfly || Her mother called her this before both of her parents had gotten divorced. Her mother loved Astrid more than anything and noticed her daughter seemed to adore butterflies. She started out small, but eventually grew her wings and began to try and fly.
ROLE
GENDER
AGE
SEXUALITY
NATIONALITY
70% French-Canadian and 30% German
---
---
"Hey! Nice to see you again! I'm nobody don't you remember?" -Whispered Words of The Forgotten
---
---
▌X
█
▌
X
█
▌
X
█
▌
X
█
▌
X
█
▌
X
█
▌
X
█
▌
X
█
▌
X
█
▌
X
█
▌
X
█
▌
X
█
▌
X
█
▌
X
█
▌
X
█
▌
X
█
▌
X
█
▌
X
█
▌
X
█
▌
X
█
▌
X
█
▌
X
█
▌
X
█
▌
X
█
▌
X
█
▌
X
█
▌
X
█
▌
X
█
▌
X
█
▌
X
█
▌
X
█
▌
X
█
▌
X
█
▌
X
█
▌
X
█
HEIGHT
Astrid happened to stand at 5'7, its not too lad of a height at all in her eyes. She would prefer to be able to reach the tops of cabinets instead of having to get someone else do it for her, or use a stool. Due to her father she has always feared asking others for help, ad with her being tall it saves her a small bit, although shopping and dress codes seem to be rather harsh in her eyes.
WEIGHT
Weight has never been a big issue for her at all, she has stayed at a healthy weight, for cost of her life. When she was in her younger years she was depressed when her parents were divorces and often times she would eat to try and get rid of the pain she felt.
HAIR COLOR
Ever since she has been little she has always had honey blonde colored hair. Though when she was younger she kept it short, but as of right now she grew it out so that it nearly falls down to her waist in a mess of curls. In the sunlight her hair s a brighter color and at times may even appear to be a strawberry blonde, though in normal lighting it is honey blonde rich in color.
EYE COLOR
SKIN TONE
Despite how much she hates her skin, its a pale color that never tans or gets darker.
GENERAL APPEARANCE
The first thing you notice about a person is that their hair, well for girls anyway. Her hair is a honey blonde color that nearly seems to look strawberry blonde color. She has her bangs cut right above her eyelids, while the rest simply would flow behind her back in what seems to be messy waves
---
---
"I can feel the hurt. There's something good about it. Mostly it makes me stop remembering." ― Albert Borris
---
---
█
X
▌
█
X
▌
█
X
▌
█
X
▌
█
X
▌
█
X
▌
█
X
▌
█
X
▌
█
X
▌
█
X
▌
█
X
▌
█
X
▌
█
X
▌
█
X
▌
█
X
▌
█
X
▌
█
X
▌
█
X
▌
█
X
▌
█
X
▌
█
X
▌
█
X
▌
█
X
▌
█
X
▌
█
X
▌
█
X
▌
█
X
▌
█
X
▌
█
X
▌
█
X
▌
█
X
▌
█
X
▌
█
X
▌
█
X
▌
█
X
▌
█
X
▌
█
X
▌
█
X
▌
█
X
▌
PERSONALITY
Judgmental✧ Careless ✦ Overbearing✧ Selfish✦ Depressive ✧ Rigid

Judgmental
She tends to be hard on herself most of all, as has always told herself that she has to be the best at everything. There was no room for feeble mistakes in her family so she always felt pressured. that she needed to do everything exactly the way it should have been done. Every move she made she would have to turn down and judge herself thinking whether not not it should be the right move or not. When she looked at other people by the way they acted and dressed she would judge them upon it only to reflect on herself . She never knew if she was good enough and often times it showed in her actions. When people look at her all they see is a cheerful person, but when you look on the inside people never see how doubtful and hard she is on herself.
Careless
In her eyes she think that she is the only one suffering. She sees everyone around her happy and smiling wanting to spend time with her as much as she can, but all if it couldn't matter to her. She doesn't care about how others feel and the ones who know about what she does beg her to stop but she can. Hurting herself gets rid of the pain of reality and its all she wants.
Overbearing
Those that who she is and how she really is tend to think that she is overbearing. They don't see how she things affect her and push her away from them. She is full of doubts and when she opens her mouth they all seem to slip out. She s yet to find someone who is willing to listen to everything she has to say and try and ease her in a gentle way. But then again, no one cares.
Selfish
To Astrid its her own world and everything revolves around herself. Nothing in her eyes matters to her at all. her days of crying have been driven away by the lack of care she was given. Feelings of caring about others feel idiotic because in the long run she will only be hurt and left like a dog in the dirt.
Depressive
Astrid is a victim of depression. Her thoughts alone seem to center around it as if she cannot get it off her head. She is hopeless about her life and she could careless about her life. All she wants is to numb her pain in her heart. When she cuts herself it takes a place in her heart, seeing the blood makes her feel as if she is actually alive, it fascinates her in another way. It convinces her that there is nothing to worry about anymore and that the pain of reality will one day fade away. She will simply be forgotten and one say her mere existence will no longer be remembered.
Rigid
One thing she tends to despise is change. Her life has always been changing and she is sick of it. At this point in time she tends to reject any sense of change. Its not one of the things she likes and does her best to avoid it. She wanted this to stay the same since she was young, but nothing is as she dreamed as a kid. Change is the only thing that goes through her life and she doesn't want it.
---
---
LIKES
✦Violin As a small child she started playing violin when she was just 3 years old. She was forced to like it for nearly as long as she could remember, she loved and hates it. One thing you could catch her doing in her free time is playing it to herself, often times se would actually lock herself into her room and play by herself.
✧Rain Its such a beautiful thing. Whenever she feels upset and it rains she likes to think of it as one of her best friends. She isn't crying by herself and it tends to give her some type of hope as she things about it. One of her favorite things to do happens to be walking in and rain, or even dancing in the rain. Its a breather for her and she is able to relax herself.
✦Dumplings One of the things she happens to love id dumplings. Ever since she was little she would constantly ask for them. When her parents had gotten divorced she often times went to that and would go to that as her comfort food and its what she indulged on at the time when she happened to be overweight. Eventually her dad actually had banned her from having them at all costs, though she would simply go out and buy them from stores.
✧Fish Back at home she has a fish tank that she loved a bit too much. During festivals she would go and out and play the fish game as many times she could. Often times she would even get several fish and would take them home with her. She never let any of them die and the more she had gotten the bigger her fish tanks would get. Eventually after the years she lost a few, but they died of old age instead of improper care.
✦Blood The sight of her own blood is one of the best feelings she gets and she only wants to see more of it. It makes her want to know if she really is alive. Every single cut gave her one of the best feelings. One time she had even cut a vein. Her father had walked in and had taken her to the hospital, but the fact was that she love sight of it.
---
---
DISLIKES
✦Violin It may seem odd to other people but despite the fact that she loves to play her violin, she also hates it. The only time she likes it is when she is playing it herself, when other people play it she hates it. It makes her look back at her own playing and it makes her feel like she isn't good enough it play it.
✧Her Father Astrid only feels pure hatred for her father. He was the sole reason as to why her parents had gotten a divorce and it drives her crazy. He cheated on her mother and would bring several women whether his mother was home or not. He was a strict and when it came to his daughter he could care less how she felt about things. When he said he wanted something to be done he would go through the extremes to make it happen. There is no room for mistakes and when mistakes happen he could slap his child across her face. There was a time where she had slipped and spilled milk all over a new dress and his response was a harsh slap to her face that left a bruise.
✦Love To her there is no such thing as love. She doesn't like to believe in it and would refuse to even say it. But it doesn't mean that she wont even fall victim to it. Her heart is locked in a box and she refuses to ley anyone inside of it and the only person she needs is her mother and she will be okay.
✧Thick Food She refuses to put thick food in her mouth It is disgusting in her eyes and it automatically makes her gag. When she would go to school she would be on of the only kids without a peanut butter and jelly sandwiches. The feeling that peanut butter gives her mouth makes her want to throw up and she despised it.
✦Attention When she goes to school one of the first thing she gets is attention. It makes her run wild and feel uncomfortable. To her it feels as if her father is at school and the moment she makes a mistake everything backfires and she is looked bad upon. She is forced to tolerate it, but if she ca avoid it she would rather sit there and stay in a hidden corner watching herself bleed for fun.
---
---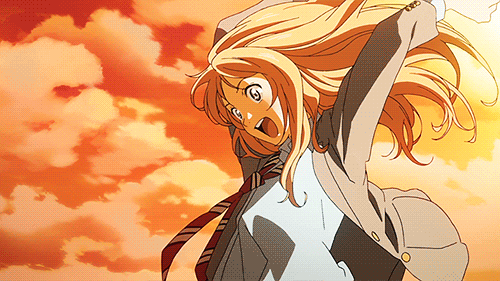 TALENTS
✦Tennis When she was little she would always accompany her mother when she would go to the country club to play tennis. Ever since she had first seen her mother play she begged her to teach her how to play. Ever since then she has always been on a local tennis team
✧Craving In art class her favorite thing happened to be when she was able to crave wood and other things. Now she does it on her own skin for fun. She craved a butterfly on her left hip, but when people ask she says its a birthmark.
✦Pictures One thing she happens to be skilled at is taking pictures. She always seems to take pictures at the right moment and they turn out to be amazing,
✧Hiding Astrid used to explore the world quite a bit when she was younger. When her parents divorced she would hide from her father for hours in different places in town, but would come back at some point.
✦Answer
FLAWS
✦Answer
✧Answer
✦Answer
✧Answer
✦Answer
FEARS
✦Answer
✧Answer
✦Answer
✧Answer
✦Answer
---
---
"I cut myself because you wouldn't let me cry.
I cried because you wouldn't let me speak.
I spoke because you wouldn't let me shine.
I shone because I thought you loved me..." ― Emilie Autumn
"I cut myself because you wouldn't let me cry.
I cried because you wouldn't let me speak.
I spoke because you wouldn't let me shine.
I shone because I thought you loved me..." ― Emilie Autumn
---
---
█
X
▌
█
X
▌
█
X
▌
█
X
▌
█
X
▌
█
X
▌
█
X
▌
█
X
▌
█
X
▌
█
X
▌
█
X
▌
█
X
▌
█
X
▌
█
X
▌
█
X
▌
█
X
▌
█
X
▌
█
X
▌
█
X
▌
█
X
▌
█
X
▌
█
X
▌
█
X
▌
█
X
▌
█
X
▌
█
X
▌
█
X
▌
█
X
▌
█
X
▌
█
X
▌
█
X
▌
█
X
▌
█
X
▌
█
X
▌
█
X
▌
█
X
▌
█
X
▌
█
X
▌
█
X
▌
█
X
▌
FAMILY
Family Member | Name | Alive/Deceased
BIO
---
---
[img]characterimage[/img]
[img]characterimage[/img]
OTHER
Dɪᴀʟᴏɢᴜᴇ Cᴏʟᴏʀ ✦

#FF0033



Tʜᴏᴜɢʜᴛ Cᴏʟᴏʀ ✧

#FFC469



Fᴀᴄᴇ Cʟᴀɪᴍ ✦ HERE

Pᴏʀᴛʀᴀʏᴇᴅ Bʏ ✧ SugarCoatedVanilla

ⒸⓄⓅⓎⓇⒾⒼⒽⓉ ⓌⒶⓇⓃⒾⓃⒼ
character basic form © aurei
modified form ઽ૮૨Α
edited, modified form Luna Delta
---
---