---
---
"There is no agony like bearing an untold story inside of you."
░░░Suicidal Tendencies░░░
---
---
╔
╗
╚
╝
---
---
█
XX
█
X
▌
█
X
▌
█
X
▌
█
X
▌
█
X
▌
█
X
▌
█
X
▌
█
X
▌
█
X
▌
█
X
▌
█
X
▌
█
X
▌
█
X
▌
█
X
▌
█
X
▌
█
X
▌
█
X
▌
█
X
▌
█
X
▌
█
X
▌
█
X
▌
█
X
▌
█
X
▌
█
X
▌
█
X
▌
█
X
▌
█
X
▌
█
X
▌
█
X
▌
█
X
▌
█
X
▌
█
X
▌
█
X
FULL NAME
Fujiwara, Sango; 藤原珊瑚
A Japanese name, Sango has the meaning of "coral", nothing more, nor anything less. There was no significance for the name itself, yet the reasoning was that her parents simply thought it to be a "nice" name.
NICKNAME(S)
Not a fan of nicknames, Wara, or even San seem to be common. While she no longer shows emotions about them, Fujiwara seems to greatly disturb Sango, as she'll freeze momentarily.
GENDER
AGE
SEXUALITY
Asexual / Demiromantic / Questionable || Confusing, isn't it? After the accident, Sango never found an interest in sexual activities or anything to do with extreme intimate contact, however, that never meant she wasn't romantically interested in people. Emotionally, she gets attached to some, and if something were to happen to them, Sango would react in a way some would classify under "people do stupid things when their in love"... At the same time, she doesn't necessarily find girls of the same sex to be her romantic interest. In fact, most of them bother her, despite Sango not having a proper reason to be so annoyed. Some of her old friends before she cut herself off from them assumed it was because of her mother in some ways.
NATIONALITY
---
---
African proverb: "The ax forgets, the tree remembers."

Maya Angelou, Even the Stars Look Lonesome, 1997
---
---
▌X
█
▌
X
█
▌
X
█
▌
X
█
▌
X
█
▌
X
█
▌
X
█
▌
X
█
▌
X
█
▌
X
█
▌
X
█
▌
X
█
▌
X
█
▌
X
█
▌
X
█
▌
X
█
▌
X
█
▌
X
█
▌
X
█
▌
X
█
▌
X
█
▌
X
█
▌
X
█
▌
X
█
▌
X
█
▌
X
█
▌
X
█
▌
X
█
▌
X
█
▌
X
█
▌
X
█
▌
X
█
▌
X
█
▌
X
█
▌
X
█
▌
X
█
▌
X
█
▌
X
█
HEIGHT
WEIGHT
HAIR COLOR
EYE COLOR
Powder blue; complex swirls of slate gray, cerulean, navy and frost.
SKIN TONE
Perfect porcelain, indications of rose undertones
GENERAL APPEARANCE
With an aura of reservation and unapproachability, Sango seems to be exactly the type of girl that would fit perfectly within the caste of the elite; untouchable by those deemed 'normal'. Shielded by her fashion, her shelter, from the prying eyes of the standard en masses, such coverings only seem to magnify her mysteriously unnatural beauty. Though, one glance and it isn't extraordinarily difficult to understand why others stare. With the petite stature of five foot three, and weighing only ninety-nine pounds, the vermilion-haired girl possesses a naturally full hour-glass shape to her frame... despite having it hidden under her multiple layers of clothing. Of course.. those are merely just stated observations in regards to how Sango is judged by others...and those opinions are polar opposites to her true inner thoughts. Viewing her body, her very appearance, with disgust, it has become quite painful for this poor girl to even glance at her own reflection through a passing mirror...and that's all due to her mind, simply, not permitting herself to register the same train of thought as her society does.

With flowing coquelicot locks of hair grazing at the waist,each strand being a strikingly unnatural shade of red, one can easily see as to why Sango's presence within a crowd is quickly identified.. Styled in such a manner that two long strands cascade past her slender shoulders with the purpose of providing a frame against her crafted features, many, instantly, akin this girl to be reminiscent of a story book character. However, those doll-esque tresses do more than just merely provide a recognizable fashion statement; the hue further provides contrast against her skin. As though it was in nature's original design to craft a perfect being, Sango's canvas, in spite of the faint scars left by her past attack, is that of a perfect porcelain, indications of rose undertones noticeable when examined closely.

It is a common belief that the eyes are the window to a person's soul....and with formerly ebullient, doe-esque eyes of a powder blue hue, Sango's gaze tells a story one soon won't forget. With an enigmatic presence, this particular woman has the ability to draw a person inward, to make all who gaze come closer in order to examine the pair even more closely than before. As most will attest, several aspects of Sango will reveal themselves the longer one is entranced by those complex swirls of slate gray, cerulean, navy and frost... including all of the bottled-in pain that is so, blatantly, visible to the world. Unfortunately, while many will gawk in astonishment, this young woman has come to despise her baby blues, often claiming that the pair deserves to be her most hated feature. Atfer all...he always did say they were alluringly enchanting.... can one really blame the poor girl for holding such intense animosity for the fairy-tale quality? However, regardless of her negative disposition, Sango will still receive comments about them, holding each with a grain of salt and no more.

An almost perfectly flawless physique, the only blemishes that have dared to crawl their way onto the cerise-crowned female are the scars that have lightly kissed her skin. Luckily faint enough to cover with a dab of makeup, the woman is able to hide each one rather well...almost to the point where most can't detect their existence.
---
---
"I just want to sleep. A coma would be nice. Or amnesia. Anything, just to get rid of this, these thoughts, whispers in my mind. Did he rape my head, too?"
― Laurie Halse Anderson, Speak
---
---
█
X
▌
█
X
▌
█
X
▌
█
X
▌
█
X
▌
█
X
▌
█
X
▌
█
X
▌
█
X
▌
█
X
▌
█
X
▌
█
X
▌
█
X
▌
█
X
▌
█
X
▌
█
X
▌
█
X
▌
█
X
▌
█
X
▌
█
X
▌
█
X
▌
█
X
▌
█
X
▌
█
X
▌
█
X
▌
█
X
▌
█
X
▌
█
X
▌
█
X
▌
█
X
▌
█
X
▌
█
X
▌
█
X
▌
█
X
▌
PERSONALITY
✦Tsundere ✧Helpful ✧ Kind ✦ Intelligent ✧ Reserved ✦ Distrusting ✦ Lonely ✧ Secretive ✦ Indifferent ✦ Self-loathing ✧ Hard to crack open ✦ Depressed ✧ Cautious ✦ Concerned ✧

To be honest, Sango may very well be one of the most complex beings you'll ever meet. She'll be perfectly fine one moment, but the next she'll be completely triggered and in something of a panic. It's amazing, really, how you'll be able to think you know her, when in reality you've barely scratched the surface. This, being said, can lead to both bad and good outcomes. For example, Sango has the ability to suddenly go from warm and loving to a bit cold and harsh, San can flip at the slightest embarrassment or wrong set of words, and when called a tsundere, she'll vividly deny it.
The positives about her person? She's helpful to a point, and considerate to others. She would never hesitate helping someone if she knew she wasn't going to be double crossed, but due to her cautious attitude, this can sometimes lead to an inner battle in which only causes Sango further emotional and mental turmoil... But she seems to be able to cover come it, if it means someone else is happy. Kind? Maybe, she seems to deny it, even when facing the facts such as this.

However, the red-headed beauty is in fact incredibly intelligent. Due to spending the last two years of her life alone in her apartment with online schooling, she's devoted herself to her education. In fact, at this point, she seems just as smart as a professional when it comes to math and sciences. Aiming to become a renown scientist, perhaps when she gets older, she claims there is simply nothing as important than learning new things. This can lead to Sango to put her theories above her emotions.

Despite how she seems, though, this is where the negative traits come into play, and a lot of this is hard to crack open. She's reserved to show her true colors, or even anything about herself. Her history? Nonexistent to anyone who "knows" her. Everything about her is either a giant secret, or little white lies with speckles of truth in them. As an example, her trait of distrusting? She'll actually act as if she trusts you. As if you guys have bonded so much, you guys could practically be best friends... but, than comes the truth. In reality, she never trusted you at all. Yeah, maybe she started too, but she'll always have a lingering doubt that she'll get hurt. Maybe that's just why she's so lonely.

After pushing away her friends, she became completely and utterly alone, leading her to simply begin to feel like she had no one. She knew it was her fault, but if no one she loved listened to her or believed her, what was the point? Her loneliness at this point is unnoticeable to her though, she's gotten far to used to it to understand what she lost. It's almost the same as her secretiveness. She despises telling people a story they just won't believe, and in which causes her to be indifferent with everyone else's problems. You're boyfriend cheated on you? Break up with him. It's as simple to her, and it's hard for her to comprehend.

Her self-loathing and depression? Well, just like a lot of these traits, those are pretty new. After what he did to her body, what he claimed he "liked", she began to hate everything about herself... And with her being abandoned by her mom and sister, she fell into a depression. When her father died, it only worsened to the point of attempting suicide more than once within the last two years.
---
---
LIKES
✦Music - A great escape, it allows Sango to escape from the constant nightmares that plague her regardless if she's awake or asleep. While this may be a cliche answer, the music is known to console her when in near panic attacks. When bored or feeling a certain way, she'll suddenly blurt out a song she views that matches whom ever shes speaking too. Perhaps it's a weird habit, but really everything simply weird anymore when it comes to Sango.
✧Baggy jackets - A security blanket, almost. Without her jacket, she feels out of place. Naked. Unprotected and back to being harmed and abandoned. Like a toddler who needs their mother, blanket, stuffed animal or even binkie, her jacket is the replacement for all three of those materials.
✦Pudding and Dr. Pepper - This, is her greatest love of all time. It's not even a comfort food anymore, but more like simply an addition. Easily irritated if her pudding is eaten, she's rarely seen without her Dr. Pepper... And if she is? It's a very, very bad day, or she could possibly be extremely upset about something. Otherwise, don't expect her to turn them down.
✧Mysteries - What's the fun in knowing everything about the world? She loves the "hunt", learning everything she can about new topics and keeping herself up with them. An odd hobby, but a fun one when she's explaining things to her English teacher.
✦Reading - Another example of escaping the real world. Reading allows her mind to wonder to "better" places (that is, depending on the story itself). It sets her off onto an adventure, and one she plans to go through to the end with. She'll spend hours just reading in her apartment, huddled up with her cat under the blankets.
---
---
DISLIKES
✦Strangers - She doesn't trust them, in the simplest of terms. They strive to hurt her until proven otherwise, and even then there is always time for sudden backlash or betrayal, just like last time.
✧Her mother and sister - They never believed her. She told them exactly what was happening, and she was disowned and screamed at quicker than you can blink. In her eyes, most woman or anyone now of the female race somehow reminds her of those two, and it isn't exactly the most pleasant of experiences.
✦Sexual intimacy - This is honestly rather self-explanatory. Perhaps she wouldn't have such a... burning hate, for it, if she hadn't been brutalized, but it's not likely she'll ever think about it in the future, or even now.
✧Basements - Chained and abused in all senses of the word, this was the main location or every humiliating deed... Going in them has resulted in uneasy flash backs and simply pain. So, in the end it'll be difficult to get her near even a door of one, let alone inside it. Force will only lead in her fighting it.
✦Complete and utter darkness - Weeks within a dark room can bring anyone this... fear. Though it falls under fears and dislikes, the pitch black darkness seems to highly bother the female beyond any normal amount. In fact, she blatantly has panic attacks when within it for too long.
---
---
▌
X
█
▌
X
█
▌
X
█
▌
X
█
▌
X
█
▌
X
█
▌
X
█
▌
X
█
▌
X
█
▌
X
█
▌
X
█
▌
X
█
▌
X
█
▌
X
█
▌
X
█
▌
X
█
▌
X
█
▌
X
█
▌
X
█
▌
X
█
▌
X
█
▌
X
█
▌
X
█
▌
X
█
▌
X
█
▌
X
█
▌
X
█
▌
X
█
▌
X
█
▌
X
█
▌
X
█
▌
X
█
▌
X
█
TALENTS
✦Cooking - A passion for Sango, one she worked hard to improve and attempted to perfect. After all, living alone requires cooking your own meals, and since she does, she might as well make it fancy, right?
✧Science and mathematics - As explained previously, she focused on her studies from online schooling after becoming something of a NEET. Science is her main interest, but she loves math with almost the exact same passion.
✦Piano & ... ballet? - Her father loved the piano, leading her to learn how to play it... And dance too it, much to the surprise to many. In fact, she might of had a career in it if it hadn't been for her "situation"*.
✧Eidectic memory - Ever since she was a little girl, she's remembered. From the youngest age physically possible, she remembers... And maybe that's why it's so hard to forget.
✦Photography - She wants to have pictures. Proof of her existence on Earth, proof that everything at one point existed... and that they don't just fade away.
FLAWS
✦Her indifference - Indifferent to a lot of things, it has a tendency to get her in more trouble than being reserved. An example would be friendships dissolving due to her not taking the most simplistic of problems to heart.
✧Reserved - It's hard to now anything that goes on inside her head due to this, and at times, this can cause a lot more problems than its worth.
✦People skills - Being alone for two years can really damage and decrease her ability to handle people well, especially when you don't trust most of them.
✧Easily embarrassed - No really, it doesn't take much for this girl to curl up and start getting harsh with some people.
FEARS
✧The dark - As explained within the dislikes, she has a fear of pitch black darkness due to being locked in a basement chained to the wall for a week.
✦Her rapist - He still roams freely, and is still even dating her sister. It makes her not only fear for her safety, but for others..
✧Death - Yes, she's attempted it multiple times in fact, but it's her loved ones she couldn't bare to watch die... Even her mother and sister.
✦Being forgotten - She was once told that once you're dead, that's it. Eventually, you'll be forgotten about and just fade off of the world as we know it.
✧Basements - She'll never step near one if she has too, and feels extremely uncomfortable with it's door open or within it.
---
---
"Give me peace." - Bram Stoker's Dracula (1992)
---
---
█
X
▌
█
X
▌
█
X
▌
█
X
▌
█
X
▌
█
X
▌
█
X
▌
█
X
▌
█
X
▌
█
X
▌
█
X
▌
█
X
▌
█
X
▌
█
X
▌
█
X
▌
█
X
▌
█
X
▌
█
X
▌
█
X
▌
█
X
▌
█
X
▌
█
X
▌
█
X
▌
█
X
▌
█
X
▌
█
X
▌
█
X
▌
█
X
▌
█
X
▌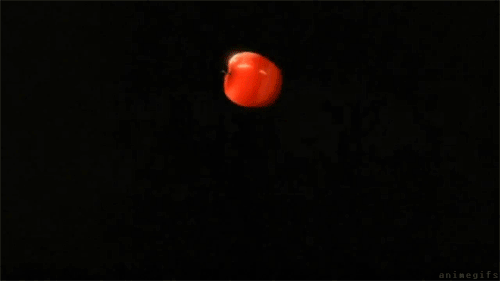 BIO
To put it simply, Sango was a love child. Born from an affair, she was the first child her father ever truly loved, much to the displeasure of his wife. This caused some friction at first, and perhaps that's when the resentment began. She seemingly had a normal, average life if you don't count her "mother's" abuse when her father away.

It was rarely physical, yet the verbal abuse was horrid. Sango had a "Harry Potter" like situation, where it was the closet she stayed once papa was away... He later found out about it, and that ceased any traveling he did for his job. In fact, he even insisted that his "wife" should get a job to keep her mind off things... After that, seems seemed to be safe. Secure.

Protected.

When she was fifteen, her father ended up dying during a shoot out between some bank robbers. It seemed like the red head was the only one who cried as hard as she did, unable to even see she was so blinded by her tears. That, was the marking of when everything was starting to go to hell.

Not even a year later, her "mother" was back to her normal routine of treating Sango like the wicked bastard child she was. The cruelty wasn't that bad though, and it slowly faded when Sango hit the age seventeen. Her sister, Asami had finally gotten her first boyfriend, and Sango on the other hand? She had plenty of admirers, but none were as fond of her as he was. He, the star soccer player in the school, was evil beneath his "stunning" appearance, and cunningly sweet words.

He had decided to ask Asami out to get closer to the elusive "Red Gem", and for sometime it actually worked. They became friends, and they were always seen together in school if Asami was busy. Rumors flied about a "secret love affair", something that Sango was less than happy about. Storming down the school halls, she grabbed the boy by the wrist, anger in her eyes. She demanded to know what was going on, why he was lying to everyone. Sighing, he asked if they could just talk about this later.

With reluctance, she agreed.

After school had ended for the day, they met behind it and the fight was incredibly verbal. From his confession of "undying love", to telling her if he couldn't have her no one would, the fury just kept building... And than, things went black. A portion of her memory of what happened next is completely blank, but when she woke up, she felt... Cold?

Cold, and chained, judging by the sounds... The forbidden fruit that star soccer player wished for was finally in his grasp.

And he'd never let her go.

Within a week, it was horrible. Raped repeatedly, brutalized, and he even invited some of his friends. She felt the light drain from her eyes, and all hope was lost by the end of the second week. It was surprising though, when one of his friends slipped back into the basement with a face contorted from worry. He had never touched her, in fact, he threw up at the sheer sight.

He saved her. He saved her and ran as quick as he could with her after giving her his shirt, covering her lower half with his jacket as they ran out the back.



"It was a full moon, if I recall..."



What happened after? Well, that can be anyone's guess. Sango claims the boy took her home, and they never really exchanged names, and when the boy was reported? No one believed either of them, and Sango was quick to drop out of school and hide from her "dishonored" mother and sister.

In truth, her mother and sister were violent when they heard how "Asami's sweetheart" was a monster, and were quick to disown her.
FAMILY
Birth Mother: Unknown, M.I.A
> Ayano ----
> Age Unknown
> One of the woman her dad slept with, except he was going to make her his wife, not the moronic and stupid "wicked mother". She gave Sango to her father in hopes of Sango having a better life... For whatever reason, Sango's dad never did divorce his wife, leaving Ayano to fend for herself. Recently, she's gotten married and has three adopted children.

Father: Deceased
> Kenji Fujiwara
> Age: "Sango, mind your own business. I'm not that old.."
> He loved Sango with all his heart, despite his wife not taking too kindly to the love child. He worked in the police force, and ended up dying in a shoot off. He had an apartment in Sango's name in case his wife ever took things too far, in which Sango moved into after she dropped out of school.

"Mother": Alive
> Odette Fujiwara
> Age: 39
> The wicked witch herself. A scientist, she seems to be smarter than her time, yet extremely cruel to outrageous proportions. To Odette, her own daughter was the brightest beauty in the family, and she simply didn't care for Sango. She hated the female, to be honest.

Sister: Alive
> Asami Fujiwara
> Age: 16
> It's hard to tell if Asami ever loved her sister, but as of recently she seems to have doubts about her "perfect" boyfriend... And that maybe her sister was right. He seems to obsess about her sister, even now, and has been trying to convince Asami to forgive her.
---
---
OTHER
{Sango has in fact attempted suicide on multiple occasions within the last two years. So much so, some of the hospital has begun to know her by name. She made a vow to try and find the light within life as of recently.}
Example Coding


Code: Select all

[right]────────────────────────────────────
[size=200][color=gray]░░░░░░░░░[/color] [/size][font=timesnewroman][color=#526d74][size=200]ʃΛƝᎶ☉ ℱ.[/size][/color][size=200] [color=gray]░[/color][/size]
────────────────────────────────────
[list][size=85][b][color=#738f93]feeling;[/color][/b] nervous -- uneasy, cautious, "normal"
[b][color=#738f93]currently at;[/color][/b] home --- Missing Pieces Cafe
[b][color=#738f93]date; [/color][/b]January 6th
Dɪᴀʟᴏɢᴜᴇ Cᴏʟᴏʀ ✦ [color=#8C001A]8C001A[/color] - Tʜᴏᴜɢʜᴛ Cᴏʟᴏʀ ✧ [color=#92C7C7]92C7C7[/color][/size][/list][/font]
────────────────────────────────────
[img]http://media.tumblr.com/b0518117c7c9b13723b35067b06c1682/tumblr_inline_n7msa8tD9W1r2h8qj.png[/img][img]https://31.media.tumblr.com/183f37b8c5fa00ac25e543f10cfcd08a/tumblr_inline_n7mrxpa3ro1r2h8qj.png[/img][img]http://media.tumblr.com/ca24983b7fe4a1196906b1c5d0655b0a/tumblr_inline_n7msb8hs6f1r2h8qj.png[/img]
────────────────────────────────────[/right][list][font=garamond]-----[/font][/list]


Dɪᴀʟᴏɢᴜᴇ Cᴏʟᴏʀ ✦

8C001A



Tʜᴏᴜɢʜᴛ Cᴏʟᴏʀ ✧

92C7C7



Fᴀᴄᴇ Cʟᴀɪᴍ ✦ Makise Kurisu

Pᴏʀᴛʀᴀʏᴇᴅ Bʏ ✧ Luna Delta

ⒸⓄⓅⓎⓇⒾⒼⒽⓉ ⓌⒶⓇⓃⒾⓃⒼ
character basic form © aurei
modified form ઽ૮૨Α
edited, modified form Luna Delta
---
---