Eclipse

:

Model A73N93G26E937L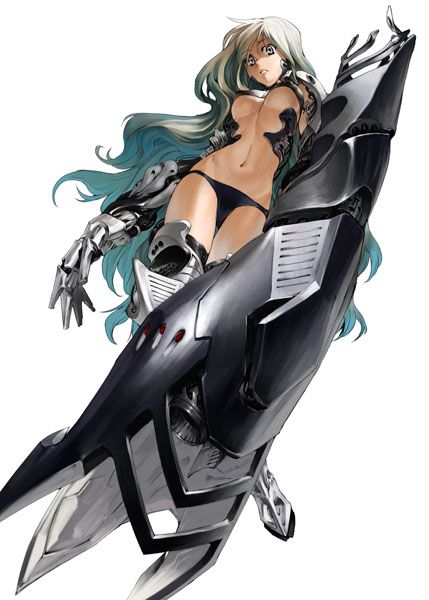 GENERAL INFO
Full name:
Model A73N93G26E937L
Alias/Nicknames:
Eclipse
Gender
: Female
Species/Race
: Half Android, Quarter Angel, 1/4 Demon, 1/4 Human
Nationality
: Experiment
Birth Date:
Was created January 1st 2011
Age
: Two (but has the body and brain of a seven-teen year old)
Zodiac Sign
: Capricorn
Descendent(of):
Archangel Gabriel & Nightmare Demon Mara
Job/Profession
: Nothing
Is this the first year your character will be attending/working at this school:
Yes
---
APPEARANCE
Height
: 5'8"
Weight:
200,000lb's
Build
: Lean, curvy body
Eye Color
: Left eye Red & Right eye Gold. But her eye's dont like to stay one eye, when she is sad her eyes will go silver, when angry Red, when really happy Forest green.
Hair Color:
Pale blonde, seems white in some light
Skin Shade/Color:
Pale ivory
Scars/Tattoos/Piercings:
She has a bar code on her left upper arm. She has two long scars on her back that her wings come out of and varies scars on her arm's from being experimented on.
Description:
Eclipse was programmed to be beautiful and innocent looking. Long curly pale blonde hair that reaches down to the small of her back, pale ivory skin blemished by scars, striking multi-colored eyes and a cute face. She has plump pink lips and to give her character the scientist added some freckles on her cheeks. The body is sleek, lean and curvy the scientist created it to perfection.
---
ALTERNATE LOOK/TRANSFORMATION
Human Mode 1
,
Human Mode 2
,
Human Mode 3
,
Weapon Mode 1
,
Weapon Mode 2
,
Weapon Mode 3
,
Weapon Mode 4
,
Ultimate Weapon
,
Angel Mode
---
INFORMATION
Sexuality/Preference
: She was programmed to be Heterosexual
Family/relatives:
She has no direct family but the DNA used to make her came from the Archangel Gabriel and the Nightmare Demon Mara.
Friends:
Jillian
Mental Skills
: Her mind is that of the most advanced computer.
Likes:
Talking to people
Nice people
Being free
Dislikes:
Bad Scientists
To Hurt Things
Hobbies:
She likes to create little mini robot's out of things she finds lying around.
Personality:
Eclipse was programmed to be heart less and cruel, able to kill and not even blink an eye like a normal android. She because of her Angel and Human DNA over time she has developed emotions and her own way of thinking. Now she is kind hearted and hates to see anyone or anything get hurt, which usually happens when they are around her because sometimes she has a hard time controlling her abilities.
---
EQUIPMENT
Weapons:
The scientist programmed Eclipse with an unlimited amount of weapon's that she is unsure of. It's a mystery to even her of what her body holds.
Attire:
Eclipse combat attire is inside her body. When she goes into weapon mode shiny silver, black and red armor surround her body. At normal times she usually just has shorts and a tank top she stole from the market. Her left leg is usually wrapped in a bandaged.
---
POWER(S)
Eclipse's powers are still unknown for she is so new to everything. Jillian wishes to keep it a secret from her as long as she can, she doesnt want to tell Eclipse the reason she was created.
---
HISTORY
Relationship Status
: None
Family
: Eclipse's family isn't really her family, it is the people of whom the scientists have extracted DNA from and put into her. Jillian is her 'adopted mother' of sorts.
Known Languages
: Eclipse knows every language known to humans, angels, demons, and androids
Personal History/Background
: Model A73N93G26E937L was created by the world's smartest scientist's as the Ultimate weapon for the Government. She was later given the name Eclipse by the Head female scientist named Jillian, whom was compassionate and kind to Eclipse seeing her more as a daughter then an experiment. She taught Eclipse how to speak, walk, run and show emotion even though she was never supposed to. When the Government found out that Eclipse had feelings and Jillian said that Eclipse wouldn't do bad anymore so the Government ditched the program completely and Eclipse was given to Jillian whom heard about this special school and enrolled Eclipse in it to learn human interaction.
Relatives at the school:
Jillian became a teacher so she could watch Eclipse
Roommates:
Sora