---
---
███████████████████████████████████████████████████████████████████████
---
---
[img]circular%20or%20gif%20picture%20here.[/img]
[img]name%20from%201001%20or%20Fontmeme%20fonts.[/img]
quote or something if you'd like
x
here
bury a friend
- billie eilish
hurricane
- thirty seconds to mars
the rumour
- you me at six
---
---
███████████████████████████████████████████████████████████████████████
---
---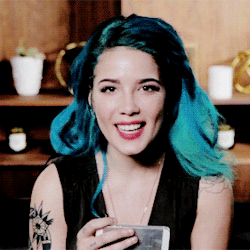 F U L L

X

N A M E
Evelyn Julienne Fox.

N I C K N A M E (S)
Evie

B I R T H D A Y
June 1

A G E
25, turned at 23

R O L E
vampire

S E X U A L I T Y
queer.

E T H N I C I T Y
50% english, 25% german, 25% jamaican .

H O M E T O W N
Camden, London.

H E X


#B6A092
---
---
███████████████████████████████████████████████████████████████████████
---
---

S T Y L E
Evelyn's style is a constantly shifting one, always staying up to date with the latest trends. She does, however, tend to lean towards a more rocker style. She knows she has a good body and isn't afraid to show it off, but her need to keep as much skin as possible covered during daylight hours tends to impede that somewhat. She now tends to wear figure hugging base layers under oversized jackets and cardigans, pairing them with a large sunhat to keep the sun off her face.

H E I G H T & W E I G H T
5'5", 101lb

A P P E A R A N C E
The thing everyone notices first about Evelyn is her long blue hair. It's her pride and joy, and she does everything she can to maintain it. The colour is seldom seen to be faded, and it's always shiny and styled to perfection. After that, it's those big brown eyes, eyes that watch and track even the slightest movement. She's about average height and build, with an hourglass figure and curves she loves to emphasise. Both ears are pieced a number of times, with an industrial in one ear and a rook, tragus, and two helix piercings in the other. She has a tattoo of a rose on her left shoulder.
███████████████████████████████████████████████████████████████████████
---
---
P E R S O N A L I T Y
Evelyn's short but eventful time as an immortal has changed her. When she was first turned, she was consumed with self-hatred, convinced that she was a monster, something worth destroying. But then she found herself in Greythorne, and she met people that could never be described as monsters. And she saw them slaughtered at the hands of people who called themselves human. This was enough to spark a change in Evelyn.

Evelyn has always been passionate and a fighter for justice. In her mortal life, this was spent fighting for equal rights and against injustice. Now, it's spent on a much more literal fight. She's stepped into a leadership role, finding that it suits her. She's trustworthy and dependable, and will never back down from a fight unless she really has to, either to save herself or someone else. She knows she's in a position to look out for others right now, and that what she intends on doing. She's become more open-minded, and has eventually decided that everyone deserves her protection until they prove otherwise.

But at the end of the day, this is still all so new to Evelyn. She's young, and barely more than a child to a lot of the older immortals. She trained with some older and more established vampires for a while, but there are aspects to her that she still doesn't understand, and that terrifies her. She's accepted what she is and has embraced some of its benefits, but there are still parts of it that terrify her. She's stubborn almost to a fault, which can be a good or a bad thing at times.

---
---
---
---
███████████████████████████████████████████████████████████████████████
---
---

H I S T O R Y
here. Please provide basic backround for your character, as well as any history pinpoints that may be important, especially if they are any of the supernatural forces.

---
---
███████████████████████████████████████████████████████████████████████
---
---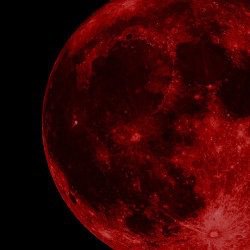 A B I L I T I E S
There are perhaps two distinctive features to a vampire. Their elongated canines, shaped into fangs perfectly primed to both puncture a victim's vein or tear their throat out, and the fact that sunlight causes severe burns upon even momentary exposure. They are incredibly fast and have increased healing and regeneration time, as well as being slightly stronger than regular humans. Vampires are dependent on blood for survival, replacing both food and water. They can eat food but it does nothing for them, with the exception of garlic, which reduces their healing time and most vampires find incredibly repulsive. Raw meat can ease their thirst but it isn't sufficient. Vampires can survive on human or animal blood but when injured, human blood speeds up their healing time. There's no one way to kill a vampire as hypothetically, they can be killed in any way that a human can, but their regeneration time must be overcome, so anything to the heart often works, as does decapitation.
T A L E N T S
here.

S T R E N G T H S
here.

W E A K N E S S E S
here.

---
---
███████████████████████████████████████████████████████████████████████
---
---