---
---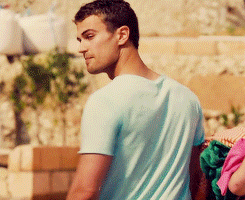 |{
Ben Howard || Oats In The Water
}|
|{
Teddybears || Cobrastyle
}|
---
---
███████████████████████████████████████████████████████████████████████████████
❛

__

I

___

A M

___

W H O

___

I

___

A M

__

❜
▄▄▄▄▄▄▄▄▄▄▄▄▄▄▄▄▄▄▄▄▄▄▄▄▄▄▄▄▄▄▄▄▄▄▄▄▄▄▄▄▄▄▄▄▄▄▄▄▄▄▄▄▄▄▄▄▄▄▄▄▄▄▄▄▄▄▄▄▄▄▄
░
░
░
░
░
░
░
░
░
░
░
░
░
░
N A M E


Alistair Grimm.



N I C K N A M E S


None.



A G E


Twenty-five.



G E N D E R


Male.



R O L E


The Brave Brother.
---
---
███████████████████████████████████████████████████████████████████████████████
❛

__

W H A T

___

I S

___

H I D D E N

___

W I T H I N

__

❜
▄▄▄▄▄▄▄▄▄▄▄▄▄▄▄▄▄▄▄▄▄▄▄▄▄▄▄▄▄▄▄▄▄▄▄▄▄▄▄▄▄▄▄▄▄▄▄▄▄▄▄▄▄▄▄▄▄▄▄▄▄▄▄▄▄▄▄▄▄▄▄
░
░
░
░
░
░
░
░
░
░
░
░
░
░
░
░
░
░
░
░
░
░
░
░
░
░
░
░
░
░
░
░
░
░
░
░
░
░
░
░
░
░
P E R S O N A L I T Y





>

Stubborn

|

Courageous

|

Sarcastic

|

Brusque

|

Hot-headed

<



Alistair is very much a contrast to his younger brother, Hendrix, which is evident in even the most subtle of their mannerisms and traits.

The most important thing to remember about Alistair is that he despises other people with an undying passion, and will go to any lengths to avoid having a meaningful conversation with anyone besides his brother, but even then he keeps most things to himself. It is because of his blunt manner of speaking and general anti-social attitude towards others that he appears highly standoffish and brusque. As an extension, he is extremely confident, and this means that he often says things without caring about the effect his words will have on others. He's cruel, uncaring and - if he wasn't already dislikeable enough - almost painfully sarcastic.

Returning to an earlier point, Alistair is more confident than most people deem 'normal', though this self-assuredness and confidence can often be misplaced as recklessness and a willingness to risk his own life for stupid reasons. Through this, one can assume that he does not value his own existence enough to care about his own safety, which is in many ways more true than false, though he holds the air of someone brimming with narcissism and other such qualities. He's certainly not the type to complain, or seek advice/assistance from other people, and he is so unbelievably stubborn that it's any wonder he ever takes an order from Vincent. In truth, he finds no problems in taking orders, but a sense of respect and trust must be established beforehand if you're going to have any luck convincing him.

It doesn't take a lot to anger Alistair, and it certainly doesn't take much more for him to step in and act. In that sense, he's very impulsive. There isn't a time when he doesn't look like he wants to snap and throw someone off the top of a tall building, and watch as they fall to their deaths.

After all of this, it would be somewhat difficult to believe that Alistair retains any good qualities at all, but alas, he does. It's a matter of being particular about whom he reveals his better traits to. Behind his cold exterior, Alistair is actually quite emotional, sensitive and caring. Family is very important, and if he had any friends at all, he's sure they'd be just as worthy of his care. It's just that actually making friends is something he finds impossibly difficult, so he tends not to bother.
---
---
░
░
░
░
░
░
░
░
░
░
░
░
░
░
░
░
░
░
░
░
░
░
░
░
░
░
░
░
░
░
░
░
░
░
░
░
░
░
░
░
░
░
░
░
T A L E N T S
L I M I T A T I O N S
W E A P O N R Y
E Q U I P M E N T
A R M O U R
---
---
--
---
---