Name
Hansel Holtzer
Nicknames
Witch Hunter
Story Character
Hansel and Gretel, Hansel and Gretel: Witch Hunters
Age
30
Gender
Male
Face Claim
Jeremy Renner
Personality
Protective, Joker, No filter, Kind (usually), Watchful/ suspicious
Abilities
Enhanced agility (due to training), Weapon mastery (more so guns), Sixth sense, Healing, Spell resistant
Limitations
Diabetes, Doesn't trust new people, Can only heal others, Sucks at charms, Doesn't always think out his moves when fighting, Nightmares/insomnia
Equipment
Assortment of guns, A few knives, Insulin, Book of Healing
Secondary Form
Doesn't have one
Story
http://www.eastoftheweb.com/short-stori ... nGre.shtml
-More childhood related
https://en.wikipedia.org/wiki/Hansel_%2 ... ch_Hunters
-Adulthood related with a splash of their lineage
Background
Hansel was the eldest of the Holtzer twins. He, his sister Gretel, and his parents lived in the woods not far from a small village. They grew up happy if not a little isolated thus resulting in the unbreakable bond between the two siblings. Like most children they thought nothing would destroy their little world, but life had different plans. One night their father woke them up and urged them out of bed. Bewildered but trusting, the twins followed after their father that cold dark night through the woods that they thought they knew well. After hours of walking he built a small fire and told them to stay until he or their mother returned for them. Like good children they listened.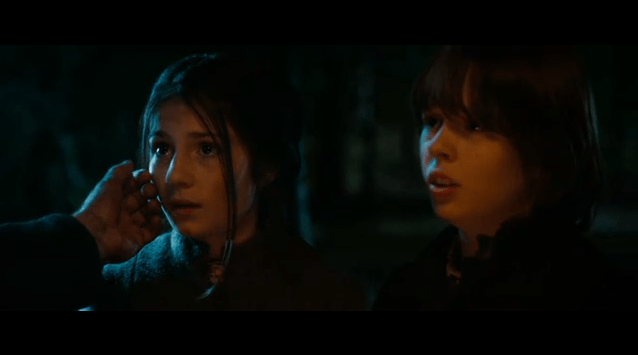 Alone, hungry, and afraid, Hansel and Gretel finally decided after three days to try and find their way back home. Walking deeper into the forest than they had ever traveled, the siblings finally came across a queer little cottage. It was made of bread and cakes with windows of clear sugar. With rumbling tummies Hansel turned to Gretel and said, "Come and let us set to work. We shall finally have a good meal to fill our stomachs." With a grin the twins rushed to the house and began eating the strange cottage. As they ate a soft voice came from the parlor, "Nibble Nibble, Gnaw, Who is nibbling on my house?"
The twins paused in their eating trying to figure out who had said that. Hearing and seeing nothing they played it off as the wind. They continued eating until the front door swung open. Startled the children jumped away away from the house looking guilty and covered in sugar. To their surprise an old woman supported by a crutch hobbled out. She looked them over and cried, "Oh, you dear children, who has brought you here? Do come in, and stay with me. No harm shall happen to you." Looking at each other, but having nowhere else to go, the children followed the old granny in. She fed them delicious pancakes with sugar, apples, and nuts with a cool glass of milk to wash it down. Once satisfied, she brought them to a small room with two beds that were dressed with fresh linen. "My dear children, rest here. You both look tired." The granny smiled kindly. Thinking only kindly of the generous old woman, the siblings climbed into their beds and fell into a deep sleep.
The woman was not a kind granny however, but rather an evil witch that had built her house only to entice children. Once inside, she fattened them up with her sugary treats, killed them, and finally feasted on them as if they were a Thanksgiving dinner. Once morning arrived, the witch seized Hansel and dragged him to a small cell that's door was made of children's bones. She locked him inside before shaking Gretel awake. She screamed for the young girl to cook something for her brother to fatten him up. For a day the witch forced Gretel into servitude and Hansel to eat too many sweets. When she was ready to kill poor Hansel, Gretel tried to stop the witch but was easily swatted away. As the witch fought with a struggling Hansel, Gretel picked her shackled wrists with a nail that had been laying on the ground. Together the siblings fought the witch until Gretel had stabbed her five times and Hansel pushed her into the oven that had been prepped for him. Together the twins pushed the oven door shut, locking the witch in to burn to death. The siblings left but not without mental scars and in Hansel's case also diabetes.
From then on the orphans became well known for hunting down witches. They honed their skills and for a while were bounty hunters for whoever wanted to hire them which on occasion included Vincent Crow. They never hunted any other 'magical' creature, and always thought the worst of the beings that had once tried to eat them. It wasn't until one hunt where their perspective of the magical world was altered. Unbeknownst to them, they had returned home to the small town they once lived in. There they hunted a witch (only to find out it was a small coven of witches) that was stealing children. As time passed they found out that there were not only evil dark witches that showed their rot, but also good witches. Hansel fell in love with the local white witch and learned that he and Gretel were children of Adriana the Grand White Witch that had been unjustly killed. During the fight to save the 12 children from being sacrificed, preventing Gretel from having her heart ripped out since she (along with Hansel) was also a grand white witch, and killing all the evil witches that had gathered, Hansel lost Mina when Muriel stabbed the white witch with her wand. Together Hansel and Gretel once again killed a witch in the candy cottage that had started their path to witch hunting.
For a while they continued hunting evil witches, now looking out for all the white witches and protecting them. However, Hansel's knee was injured causing an early retirement for the young bounty hunter. He found his way to Moreton where he now resides as healer, protector, and on occasion city drunk, while Gretel still wanders around killing evil witches with her trusted companion Ben. Hansel is known by everyone and keeps a close eye on the new hunters in town. He may not like evil witches, but that doesn't mean he won't protect the city he now calls home.
Other
Due to his childhood and the jobs he has been on, Hansel isn't always mentally sound. He fights constantly with the fact that his parents hadn't abandoned him and his sister and he still hasn't gotten over the death of Mina. Due to the horrors he has experienced he has terrible nightmares that he occasionally counteracts with the help of alcoholic beverages. Depending on the week, he sometimes has more nights where he doesn't go to bed sober.
Hansel also has a hard time trusting people and thus doesn't open up much. If he says anything personal other than the well known (like he was a bounty hunter and he's a white witch) you know you have gained his trust.
He also hates candy and swears a lot. Anything sweet will make him want to vomit.