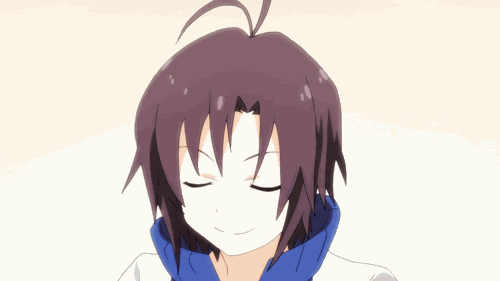 ---
---
Name: Ryoko Takahashi
Nicknames: "Most of my friends call me 'Ryo-kun', I sort of adapted to it."
Age: 17
Gender: Female "Don't feel bad, I get mistaken for a guy all the time."
Role: Girl #7
Romantic Interest: None "Yet...
Height: 5'4" "I may be short, but I can run circles around you!"
Weight: 112 lbs.
Nationality: Three-fourths Japanese, a fourth American
Job: Assistant coach during after school sport activities
Grade: Junior
Oddities:
Male Face: Even as a child she was first mistaken for a boy until told otherwise. Even though her extended family was told she was a girl before first seeing her, they all automatically said, "Oh, he's going to be a handsome one when he grows up!" all to her parent's expense. Not that Ryoko really minded, she might even admit to using her charms to get out of trouble sometimes with the female teachers, of course it would never work on her coaches, but that doesn't stop her from trying.
---
---
Personality: As a tomboy to heart, Ryoko would rather shave off her beloved hair than have to wear anything remotely feminine. Her parents blame her older brothers for having undeniably boyish traits, but she merely shrugs it off since she quite enjoys the way she looks. At school she is the model athlete with the charming smile, but how she acts with people who admire her from afar and with people she is close to couldn't be more opposite. From a bird's eye view, you see a dark haired handsome student, but when you befriend her she shows an impeccable immaturity that you can find in a kindergartener. From playfully clinging onto her friends, sulking almost comically when teased, to the miniature white teddy bear that she always carries with her-"Did you really have to add that part?!"-Ryoko is truly a baby at heart.

Likes:
Spicy food
The outdoors
New sports gear
Loose, rather boyish clothes
Running, sprinting, track
Warm/Hot weather
Any kind of ball game
Video Games
Hanging out with friends
Manga/Anime
Secretly: Stuffed toys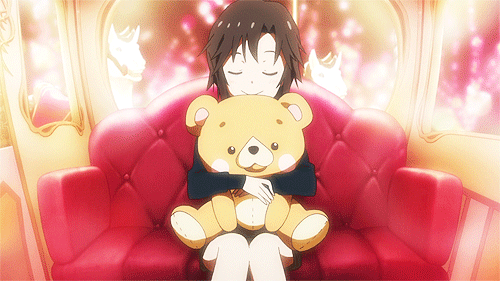 Dislikes:
Arrogant People
Anything scary
Being humiliated at anything sport-related
People teasing her about her rather childish side
Losing
Talents: Ryoko's always been with sports ever since she was taught to hold a ball. She practices day and night at any sport she can get her hands on. She learned to love that thrill and adrenaline that pulses through her veins when she is pushing herself to the limit. Not that she would admit it, but it isn't necessarily the best kept secret in the school, she loves the attention she gets in the middle of a game. The crowd chanting the team name, and especially her name, just as the final seconds are counting down and victory is just in their grasp.

She also manages her grades rather well, surprisingly. Since her entire sport career also depends on her keeping her grades at an average level, she studies hard and well into the night some days, just to make sure she at least gets a decent mark on test or quizzes. Sometimes though, when she's at a loss and can't understand a lesson no matter what, she may have to turn to her friends for help or tutorage.

Charming people comes naturally to her, but the adorable boyish smile she gives is enough to make older women swoon. She finds it rather strange sometimes, but with ever so overflowing confidence, she harnesses the boyish charms and uses them to her advantage, even sometimes abusing them. With a smile or a wink, she tends to capture people's hearts, sometimes more than often, unaware of the effect she has on them.

Flaws: Ryoko would rather die than admit it, but she has a terrible scare streak. Even the slight ominous feeling will send shudders through her spine and cold sweat run down her face. She's the least scared at school, even managing not to react when a friend jumps her from behind, but occasionally it will cause her to jump a foot into the air.

Hobbies: "Do you really need to ask?" Sports are Ryoko's number one hobby since... well... ever. She can dunk, dive, lunge, sprint, and hurtle through any obstacle you through at her. She loves the challenge sports offers to her and she won't give up until she can say to herself that she is a decent player, which normally isn't until she's won a few games. Her siblings encourage her 110%, and though they are able to beat her most of the time, she still pushes forward, straining against her limits to do her best and out do them at said sport.
---
---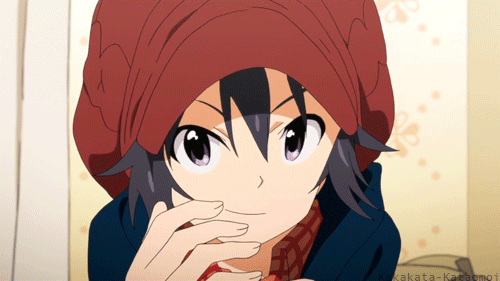 ---
---
Bio:
Usually brimming with pride and confidence, there wasn't a single day so far in her life that Ryoko turned down a challenge. Her five older brothers raised her as one of them, sure they treated her a little rough sometimes, but they were always there when she needed them, when it came to school work, advice, or even just plain training. Her father is half Japanese, half American due to his father, Ryoko's grandfather, being American. He works as a well respected doctor in a local hospital, so while Ryoko's life wasn't exactly as comfy as her parents wanted it to be, it sure was mighty cosy. They couldn't always afford the best equipment, what with five sons and a daughter, but they always made good when they said they would buy them at least a mediocre set of gear.
Her brothers were a heck of a lot protective over their only baby sister. There was an incident when Ryoko was younger that she was teased by a boy a couple years older than her because she missed a few basket shots. Little did the boy know that while he was laughing at the little girl with the black pony-tails that her five older brothers were looming over his shoulder, murderous looks across all their faces. She never did she that boy again, but she didn't mind since her brothers always came to accompany her after that to make sure she was safe and learned how to make better baskets.
Her grandparents were what her parents blamed the most for her overconfidence and her over-the-top pride in every step. With them showering her with compliments every time she did something the least bit interesting with a ball. Not to mention her grandfather's little gifts that he always somehow managed to get to her the night after a championship game, no matter the result. Though they were small, Ryoko treasured the little cards, origami sculptures, and even just brief notes congratulating her on making it to the last round. She pinned them all up on a miniature bill board that she stores somewhere in her room.
Relationships:
Ryoko grew up with five older brothers, which more than likely explains her incredibly boyish personality. Her parents, though sometimes worried about her, are entirely supportive of whatever skill she tries to harness. Her grandparents always greet her with a welcome smile and her grandmother always comments about how handsome her little "Ryo-kun!" is getting. It is unknown whether she knows Ryoko is a girl or not, but they tend to avoid correcting her, as that would just be rude. Her grandfather considers himself her biggest fan, though he can't always go to her games due to the distance between them, he always sends a card when she goes through a champion ship game, win or lose.
Thoughts towards Other Characters:
Holly Jade Evans:
"We didn't really get along very well at first cuz she was pretty arrogant, but she's actually pretty fun once you get to know her."
Rebekka Jones:
"She's so shy it hurts to watch her sometimes, but she's nice so I wanna help her break out of her shell."
Shiro Ren Minami:
"I tried teaching her how to shoot once, I gave up after the fifth time she tripped on air."
Joannah English:
"I know she's going through something, I wanna help, but I need her to open up a little."
Kaori Yoshida:
"She's stubborn, I can tell you that much. She's got a mouth on her too, kinda funny sometimes though."
Kayama Hinamori:
"I admire that she can fall asleep almost everywhere. She kinda distances herself from the rest of us though, or maybe it's just my imagination."
Tamika Kondo:
"She's known as our back talking, wall of blunt sarcasm... I think she saw Misaki-chi

(My teddy bear)

once, I'm not really sure though 'cause I was too busy looking for whoever squealed."
Ana Yamaguchi:
"It's fun to make her blush. She gets embarrassed by the littlest things, I wanna get her to have more confidence in herself though."
Jaemin Kim:
"If you want the definition of average, you get Jaemin-kun, but he's the guy to call if you were to get into a fight."
Akiyuki Kawada:
"He's nice, but sometimes too nice. If he doesn't grow a backbone people will keep trampling all over him, like they sometimes do."
An-Ren Huáng:
"Prez? Don't really know why he took that position, it's just more work and stress. I think that he's pretty good with the job though."
Milo Jay Tonks:
"He's smart, a lazy good for nothing, but at least he's got the brains working for him."
Delan Woo:
"If he doesn't calm that attitude, I'm gonna have to rip the heads off his dolls... Or maybe just give his a good smack."
Kyo Yoshida:
"What-why is he here?! Oh okay, good. I just can't deal with that guy's teasing."
*pouts*
Hiro Maribara:
"I owe a lot to him. He's usually the one I depend on to listen to my stressed ranting the day before a big game; when the school's practically glaring down at me to lead the team to victory."