Guardian Corp.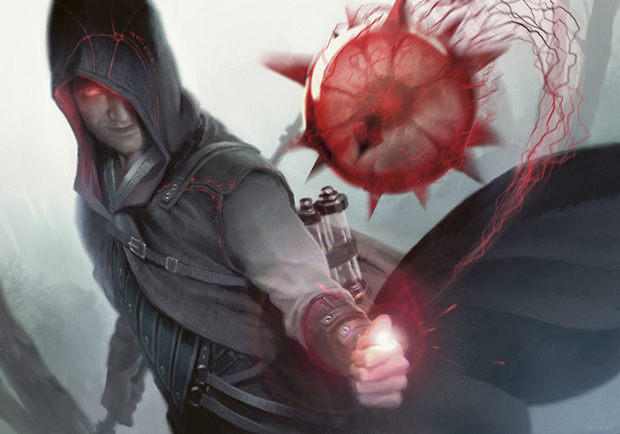 In 2009, humanity began to rediscover their magical past.

A large temple hidden deep underground, containing spell tomes and scrolls, was discovered and the documents taken to museums across the world. Quickly, interest rose over the 'magical' documentation and many sceptics began to study the old pages. Word got out of the knowledge inside of the books as ordinary people began to learn the magic described inside their pages. Access to the books was highly limited however, as the leaders across the world made a decision to keep all discovered books secure to avoid any trouble that could potentially be caused by the spells.

Now it is 2011, It is estimated that up to one in one hundred thousand people in the world have knowledge of magic. In the last two years the regular law enforcement were in charge of dealing with cases of the misuse of magic. However, this was getting out of hand. To many people had been using magic to commit crimes, so a special team was set up to eliminate the threats. This team is Guardian, a group based in America. Guardian is made up mostly of outstanding magic users, often from the police forces or with military training.

Guardian Corp. work as a unit and travel out to destinations of high magical activity to silence threats and keep the peace. They specialise in working undercover and even in disguise to aid them in the capture of dangerous targets.


---


Magic
In this alternate universe magic is learned through the intense study of magical books or scrolls. No spoken spell is needed in order to use magic, but gestures such as hand movements may be necessary to control the direction of magic. Magic uses the energy of the user in order to work, therefore if someone is using a large amount of magic there body will become weak and fatigued. Extreme use of magic can also cause comas or even death.



Magi-tech
Magi-tech is special technology developed for Guardian. All magi-tech items use the energy of the holder, meaning that they tire out the user just as using magic does. However, they tend to use weaker forms of magic. The items usually come in one of three forms; pistols, blades and wearable items (such as jewellery and clothing).

Magi-tech pistols come in two main categories, enchanted and beam. Enchanted pistols are augmented to have special qualities but use almost no energy from the user. For example, the bullets fired from these weapons may cause small explosions, light fires or emit electrical shocks to enemies. Beam pistols fire short bursts of energy by using the user to channel magic. While these weapons do not have the kind of properties that enchanted pistols have, they do have their own unique properties. The bursts from these pistols can penetrate most materials with ease and the weapons recharge instead of needing to be reloaded.

Magi-tech blades are bladed weapons that are edged with energy. These blades range from large two handed swords to knives, but the strength of the blades stays the same. Magi-tech blades are designed for use both in and out of combat and can cut through most solids, making them strong against armour. Due to the high energy use of the weapons, larger blades can put strain on the users body when activated but they may also be used as a regular bladed weapon when not activated.

Wearable magi-tech has also been produced for the use of Guardian. These range from rings, bangles, cloaks and bags that are all enchanted to have magical qualities. Items such as rings can store energy that can be used without draining from the user, but this energy produces weaker magic. Whereas bags are more likely to have an enchantment that allows only the owner to see what is inside.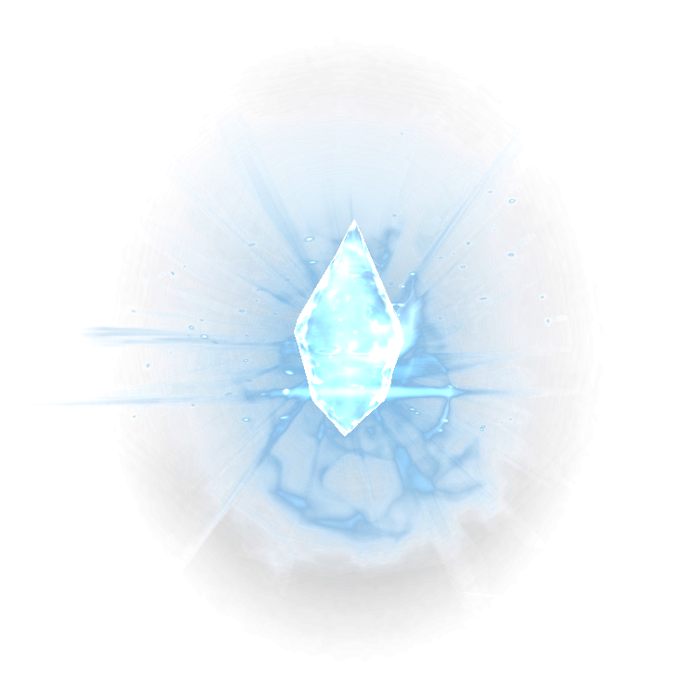 Here is the information required for a character sheet. Feel free to set it out in any way you want but try to include all of this information.
Name:
Age: (21+)
Gender:
Nationality: (Can be from anywhere in the world but must be able to speak English.)
Appearance: (Pictures preferred, though added description is also very welcome.)
Personality:
History: (Include why the character was asked to become a member of Guardian here.)
Skills: (Includes any combat skills as well as useful skills for out of combat.)
Magic: (Include details of known magic (maximum of 2) and how the extent of your characters ability with each magic type.)
Weaknesses: (Include any weaknesses, these could be to a certain kind of magic or caused by the magic your character uses.)
Items/Weapons: (Include any weapons or items that your character owns.)
-Only one character is allowed per player.
-If you read the whole info and rules please put '-GC-' at the end of your character sheet.
-Players are expected to keep an eye on the OOC thread for information regarding the roleplay.
-Players must be able to write 1-2 paragraphs (of a good length) per post.
-Players must have acceptable spelling and grammar (meaning as few mistakes as possible).
-Players must not abandon the roleplay out of the blue.
Taking place in...
12 posts here • Page 1 of 1
12 posts here • Page 1 of 1
Arcs are bundles of posts that you can organize on your own. They're useful for telling a story that might span long periods of time or space.
There are no arcs in this roleplay.
There are no quests in this roleplay.
Here's the current leaderboard.
There are no groups in this roleplay!
Welcome home, Promethean. Here, you can manage your universe.
Arcs are bundles of posts from any location, allowing you to easily capture sub-plots which might be spread out across multiple locations.
You can create Quests with various rewards, encouraging your players to engage with specific plot lines.
Settings are the backdrop for the characters in your universe, giving meaning and context to their existence. By creating a number of well-written locations, you can organize your universe into areas and regions.
Navigation
While not required, locations can be organized onto a map. More information soon!
There are no groups in this roleplay!
By creating Collectibles, you can reward your players with unique items that accentuate their character sheets.
Once an Item has been created, it can be spawned in the IC using /spawn Item Name (case-sensitive, as usual) — this can be followed with /take Item Name to retrieve the item into the current character's inventory.
Give your Universe life by adding a Mob, which are auto-replenishing NPCs your players can interact with. Useful for some quick hack-and-slash fun!
Mobs can be automated spawns, like rats and bats, or full-on NPCs complete with conversation menus. Use them to enhance your player experience!
Current Mobs
No mobs have been created yet.
Locations where Mobs and Items might appear.
You can schedule events for your players to create notifications and schedule times for everyone to plan around.
Add and remove other people from your Universe.
The Forge
Use your INK to craft new artifacts in Guardian Corp.. Once created, Items cannot be changed, but they can be bought and sold in the marketplace.
Notable Items
No items have been created yet!
The Market
Buy, sell, and even craft your own items in this universe.
Market Data

Market conditions are unknown. Use caution when trading.

Quick Buy (Items Most Recently Listed for Sale)
None
Discussions
Most recent OOC posts in Guardian Corp.