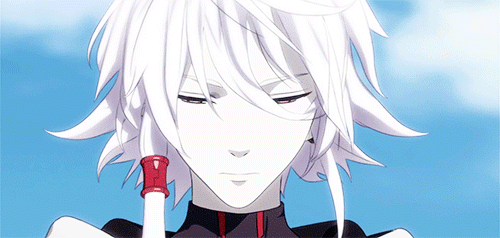 filertext
Glory, fame, wealth, all are but insignificant. My only dream is to search for the pieces of eternity.
LOL
━━━━━━━━━━━━━━━━━━━━━━━━━━━━━━━━━━━ ♬❖♬
ROLE:
Guardian 2
|
FC:
Yaha-kui zaShunina | Seikaisuru Kado
XXXXXXXXXXXXXXXXXXXXXXXXXXXXXXXXXXXXXXXXXXXXXXXXXXXXXXXXXXX━━━━━━━━━━━━━━━━━━━━━━━━━━━━━━━━━━━━━━━
✘ ✘ ✘ There's no treasure in the world greater than knowledge.
x
XXXXXXXXXXXXXXXXXXXXXXXXXXXXXXXXXXXXX━━━━━━━━━━━━━━━━━━━━━━━━━━━━━━━━━━━━━━━━━━━━━━━━━━
.
.
.
⌠

R O L E

⌡




Descendant of the Priestess





⌠

P A R T N E R

⌡




Divine 2 - Adonis





⌠

G E N D E R

⌡


Male



⌠

A G E

⌡


20



⌠

S E X U A L I T Y

⌡


Sapiosexual



⌠

R E A S O N

⌡




Being the bearer of the title of a Guardian has been the tradition of the Astraryen line and its' branches for hundreds of years, and Valerys is simply following the steps of his predecessors as the duty given to him the moment he was born. But what he really takes joy in is the fact that he gets to work with some of the wisest beings in the entire world, seeing them, more of a company than just some royal pets.
XXXXXXXXXXXXXXXXXXXXXXXXXXXXXXXXXXXXXXXXXXXXXXXXXXXXXXXXXXXXXXXXXXXXXXXXXXXXX━━━━━━━━━━━━━━━━━━━━━━━━━━━━━━━━━━━━━━━
x
There is nothing that is more powerful than the truth. ✘ ✘ ✘
XXXXXXXXXXXXXXXXXXXXXXXXXXXXXXXXXXXXXXXXXXXXXXXXXXXXXXXXXXXXXXXXXXXXXXXXX━━━━━━━━━━━━━━━━━━━━━━━━━━━━━━━━━━━━━━━━━━━━━━━━━━
X
H E I G H T
XXXXXXXXXXX
W E I G H T
XXXXXXX
6'1''
XXXXXXXXXXXxxxxxxxxxxXXXXX
166 Lbs
XX
H A I R color
XXXXXXXXXXXXXX
E Y E color
XXXXXXX
White
XXXXXXXXXXXxxxxxxxxxxXXXX
Scarlet
XX
GENERAL A P P E A R A N C E
Despite his efforts to remain as low as possible, it is still very difficult for Valerys to stand within a crowd and not being noticed or recognized by anyone. Perhaps it is due to the aristocratic look and charisma that the Astraryens have fortunately been blessed with ever since the dawn of their clan. And it is not wrong to say that even though he is not so 'pure' anymore - as says his predecessors, appearance wise, Valerys represents all the traits one would find in an Astraryen perfectly. To name a few: white hair as the snow, skin as fair as the silk which dons almost no scars nor marks, scarlet eyes recalls to the gleaming rubies. The only, but rather noticeably, features that distinguish him from the rest of his family is his impressive height - inherited from his "outsider of a father" and a slender, balanced physique that is much more flexible and agile than it looks - thanks to his years of secret martial arts and swordsmanship training with his uncle.

In terms of attire, most of the time one will find Valerys wearing the full body suit specifically designed for the concurrent Guardian of the Astraryen family, two golden rings on his hands and an earring on his left ear - the items that his grandfather insist to never take off to distinguish himself from the "unprivileged" ones and the signature robe of the Guardians.
XXXXXXXXXXXXXXXXXXXXXXXXXXXXXXXXXXXXXXXXXXXXXXXXXXXXXXXXXXX━━━━━━━━━━━━━━━━━━━━━━━━━━━━━━━━━━━━━━━
Upon the first meeting, Valerys is exactly what one would expect from someone who was born into a long line of noble - poise, compose, elegant and religious. But against the generic stereotypical mindset of the people that being an aristocrat often also associates with arrogance and vanity - and this seems true for some of his family, really - Valerys leads a life of simpleness and frugality that may seem very odd for a noble, especially one with wealth and respect as his family. He always regards himself as a seeker, not of the extravagance of gold nor the splendors of fame, but of wisdom.

True to this, Valerys is probably among the most studious of people you can find in the whole Eden. There are very few instances that you can find him not hypothesizing or practicing over some matters that almost no-one from the so-called normal people may seem to bother. Call him a nerd, if you will, he probably would agree wholeheartedly. His obsession for intelligence, combines with his belief that it may come in all shapes and sizes, enable him to see all beings - be it human or Beasts - as equal. As long as someone shows him that they are capable of intelligence, then no matter how unsightly their appearance may be, Valerys will consider them as beautiful.

The search for wisdom requires one to be both firm and flexible at the same time, and this applies to his everyday life, knowing when strict logical deduction is necessary and when it is better for the heart to take the leads. Valerys often exudes an aura of maturity unusual for someone as young as him, calmly solving problems and rarely ever let himself lose him temper or allow negativity to cloud his line of thoughts. With a good eye for observation and rather perfectionistic point of view, he can often pick out the smallest errors in one whole picture - though this has often bring him more troubles than not.

But that is not to say Valerys is a complete goody two-shoes. Cunning and manipulative are also in themselves traits of intelligence, and Valerys would be a liar if he says that he is not drawn to these "bad" forms of wisdom. While he is conscious enough not to let himself dwell too much into them, there will be times when he would have to resort to them when all else fail.
XXXXXXXXXXXXXXXXXXXXXXXXXXXXXXXXXXXXXXXXXXXXXXXXXXXXXXXXXXXXXXXXXXXXXXXXXXXXX━━━━━━━━━━━━━━━━━━━━━━━━━━━━━━━━━━━━━━━
x
Ultimate freedom, is something that exists in the afterlife. ✘ ✘ ✘
XXXXXXXXXXXXXXXXXXXXXXXXXXXXXXXXXXXXXXXXXXXXXXXXXXXXXXXXXXXXXXXXXXXXXXXXX━━━━━━━━━━━━━━━━━━━━━━━━━━━━━━━━━━━━━━━━━━━━━━━━━━
It goes without saying that Valerys finds reading and studying more comforting than anything in the world, as he will most definitely be found in the Holy Church library or in a lecture hall. He also holds a taste for arts and music, finding them good means for relaxation. On the other hand, false words and lies are what he considered the polar opposite of wisdom rather than stupidity, and for that, Valerys abhors ingenuity more than anything in the world. He can be very patient and forgiving, but if one ever dismay him by dishonesty, rest assure that they will definitely earn a well-placed position in his bad book. His also has a distaste for unnecessary luxuries, with his motto being "less is best" and does not hold people who are prone to panic and are impatient in high regards.
XXXXXXXXXXXXXXXXXXXXXXXXXXXXXXXXXXXXXXXXXXXXXXXXXXXXXXXXXXXXXXXXXXXXXXXXXXXXX━━━━━━━━━━━━━━━━━━━━━━━━━━━━━━━━━━━━━━━
✘ ✘ ✘ ...and perhaps, even the freed birds may never truly belongs to the sky.
x
XXXXXXXXXXXXXXXXXXXXXXXXXXXXXXXXXXXXXXXXXXXXXXXXXXXXXXXXXXXXXXXXXXXXXXXXX━━━━━━━━━━━━━━━━━━━━━━━━━━━━━━━━━━━━━━━━━━━━━━━━━━
Q U I R K ;
Hair Gripping; Valerys has a habit of gripping the bang of his hair whenever he needs to think deeply over a matter.
Note Taking; He always carries with him a small notebook to write down the brief details of anything he finds interesting.

S T R E N G T H ;
Photographic Memory; Valerys was gifted with a superb memory since his birth, and along with years of learning, he can store a great body of information inside his head and recall them with just the simplest of details.
Swordsmanship; He was secretly taught the art of swords since 14 by his uncle - one of the former Guardians, hence he is quite adept with an edge weapon and can hold himself well.
Musical Instruments; As a tradition, all of his family has to learn to play an instrument since they were young. For Valerys, he can play the piano the best and has basic knowledge of some other instruments.

W E A K N E S S ;
Fault Finding; Due to his rather straightforward demeanor, Valerys has a habit of pointing out other people's faults, usually with a straight face. He does this with everyone indiscriminately and this more often than not has caused him quite some troubles.
Perfectionist; Valerys aims for everything that caught his eyes to be of the best they could and even some simplest of things like a misaligned portrait or a set of books not arranged in alphabetical order are enough to irk him.
Insomnia; For some unknown reasons, Valerys suffers from occasional insomnia since young and while this would allow him to have more time to study, it is not rare to catch him not being at his top shape due to lack of sleep.

F E A R ;
Amnesia; The amount of knowledge Valerys had accumulated is admirable, and it is what he takes pride in the most. The scenario where suddenly all of them just disappear, leaving naught but void behind dreads him more than anything.
Corruption; With the right amount of knowledge, one could become an unstoppable force. But all powers share one thing in common and that is how they tempt their users to astray.

S E C R E T ;
Astraryen "Curse"; The consequence that resulted from the many consanguineous betrothals within the Astraryens are what they will go to any lengths to keep hidden, and Valerys is no exception to this taboo.
Divines' Myth; With the access to almost every book within the Grand Library of Eden and some especially rare occasions when he got to catch a glimpse on a few forbidden texts, along with his dedicated analysis, Valerys can now safely hypothesize that the myth regards to the history between the Divines, the Priestess and the Siblings is partly, or completely, fabricated. But until he gets more solid proofs to base on, he will keep his lips sealed about this.
XXXXXXXXXXXXXXXXXXXXXXXXXXXXXXXXXXXXXXXXXXXXXXXXXXXXXXXXXXXXXXXXXXXXXXXXXXXXX━━━━━━━━━━━━━━━━━━━━━━━━━━━━━━━━━━━━━━━
x
In the end, fate is but an ephemeral thing. ✘ ✘ ✘
XXXXXXXXXXXXXXXXXXXXXXXXXXXXXXXXXXXXXXXXXXXXXXXXXXXXXXXXXXXXXXXXXXXXXXXXX━━━━━━━━━━━━━━━━━━━━━━━━━━━━━━━━━━━━━━━━━━━━━━━━━━
__
F A M I L Y
Talar Astraryen // 70 // Grandfather
__
Aerys Celnaryen // 50 (at death) // Father
__
Elenna Astraryen // 39 // Mother
__
Vaharys Kargaryen // 35 // Uncle
__
▬▬▬▬▬▬▬▬▬▬▬▬▬▬▬▬▬▬▬▬▬▬▬▬▬▬▬▬▬
__

It is a very well-known fact that the Astraryens along with its' two lower branches, the Celnaryens and Kargaryens, are the direct descendants of the First Priestess, and it has been the pride that they simply refused to give up for hundreds of years. The pressure to maintain the purity of blood is very clear among the members of the clan, and the method they have been using for that end is simply unthinkable.

Marriages between those of the same blood.

There is a saying among the three branches that goes, "Anytime a descendant of the Priestess is born, fate flips a coin." The consequence for their tampering with one of the greatest taboos of nature is regarded as a "curse" that had been plaguing them ever since their decision to uphold the tradition. For the most part, children born into the Astraryens will suffer from a mental or physical instability that will begin to become more and more visible as they mature, and will eventually claim their lives at one point. But for a few very rare instances, that "curse" could become a "blessing" - the ones who were fortunately born without being struck by the "curse" will live on healthily and will leave an impactful mark in the history of Eden.

More than 20 years ago, they had yet another consanguineous marriage between Elenna - who was already an incestuous offspring between her father Talar and his twin sister, and Aerys - the first son of the Celnaryen branch. Of course, Talar was not entirely happy with this decision as in his view, despite the two lower branches are technically of the same blood with him, they have lost their "purity" and are considered as "outsiders", but knowing of the cause of the "curse" that had caused them dire for a new heir, he had no other choices. This betrothal had spanned four children before Valerys, but as expected, they all are "cursed" - with three of them died before they even reach their puberty, while one of them had gone insane and is now confined to an asylum. All hopes were nearly lost until their fifth child, Valerys Astraryen, was born.

And, much to the unspeakable joy of the whole family, he was a "blessing" - although at the terrible cost of Elenna's confinement to a wheelchair and heavy suffer of schizophrenia, and Aerys' demise only a few years after the birth of his youngest child, also due to the effect of the "curse" catching up to him.

Growing up, Valerys was given everything he needed without so much of raising a finger, but at the cost of his own freedom. He was chained to his duty as the next in line for the heir of the clan, and a perfect one at that in the eyes of his cynical grandfather Talar. He detests all the wealth and prestige that had been holding him back, and was drawn to knowledge and wisdom as his escapades from his repetitive days of worshiping the Priestess and listening to all the wonderful things she had done to Eden which he had always been doubting over how much of them are the truthful or just merely fabrication. All questions he had were turned down and all of his doubts were reprimanded with no consideration.

All the while being forced to be the center of attention for nearly every second of his life and having constantly reminded of how "privileged" he is compared to the majority of Eden, there was nothing Valerys desired more than an opportunity to freely spread his wing, and to truly acquire "true" knowledge. And he came across that chance at 14 upon meeting his uncle Vaharys of the Kargaryen branch, who was a former Guardian from the 73th cycle and now a High Commander in the ranks of the Imperial Army.

Learning about the magnificence and wisdom of the prized trophies of the whole Kingdom - the Divines, during his apprenticeship in the art of sword from the man, Valerys was then aspired to become one as well when the time is right. Of course, Talar couldn't be happier upon hearing his grandson's decision, for it has been more than half a century since the last time the Astraryens has a Guardian, and did everything in his ability to ensure he earns a spot in the upcoming selection of the 75th generation of Guardians.

Now, donning the title as one of the four newest, there was never a better chance for Valerys to both appease his grandfather and to work with some of the most ancient, wisest beings in the entire world. The future is yet to come and the journey for wisdom ahead of him is certainly filled with uncertainties.
XXXXXXXXXXXXXXXXXXXXXXXXXXXXXXXXXXXXXXXXXXXXXXXXXXXXXXXXXXXXXXXXXXXXXXXXXXXXX━━━━━━━━━━━━━━━━━━━━━━━━━━━━━━━━━━━━━━━
x
The journey goes on, until the end of dawn. ✘ ✘ ✘
XXXXXXXXXXXXXXXXXXXXXXXXXXXXXXXXXXXXXXXXXXXXXXXXXXXXXXXXXXXXXXXXXXXXXXXXX━━━━━━━━━━━━━━━━━━━━━━━━━━━━━━━━━━━━━━━━━━━━━━━━━━
_____
_____
CS

-

Verix




CS Edits

- Scra


Inspiration

- Verix & Scra


Played

- Chrian Blaire


Dialogue

#D33D3D




Thoughts

#c19e9e




Beast Language

#004c4c