Silbahkest
I am the soul of my elven partner, the tempest to destroy our enemies, and when our enemies are felled ... I have the wrath to keep them that way.

Age
110 Years Old, Still just a Juvenile

Appearance
Dragon Type: Wind
Scale Type: Metallic
Color: Silver
Eyes: Ice Blue

Build: Quadrupedal with two main wings. Size is Medium to Large as he stands at 11ft tall on four legs. Please refer to sizing chart.
Height: 11 ft on four legs (not including spread wings just to the top of his head). 21ft on two legs.
Weight: 3.2 tons or roughly 6,579 pounds. Just a bit over a large car.
Length: 30 feet from nose to tail, body length is approximately 18 ft as his tail is relatively shorter than most dragons and accounts for the other 12ft.
Voice Raspy and the roar is similar to that of a screech with a deep undertone.
Unique Body Features The scales are not all the same size, they form like armor and when he sheds his skin sometimes the scale reform differently.

"Silbahkest is a four legged dragon with a pair of widely spreading wings. Its skin is plated with metal that makes weapons bounce off without enough sharpness. Silbahkest has numerous horns lining its head and sharp claws on each of its legs. Silbahkest possesses large wings proportional to his body. He uses these to sail effortlessly in the air. It can hover several feet off the ground and blast enemies with wind based breath attacks. Although Silbahkest has tough, metal filled skin, he suffers from a severe weakness to poison, which can easily enter the bloodstream through cracks created in the skin. Silbahkest must occasionally (every five years to perfectly keep peak condition) shed his trademark skin. This can easily be spotted as the once shining silver scales will rust over due to oxidation with air. Silbahkest will simply find a safe place, break through the old skin, and then fly away as the skin underneath will harden the instant it comes in contact with air. It is believed that the type of ores that dragons like him eat have some relationship to its metal skin and the size of the dragon itself. For example, if a dragon species such as himself eats more Iron or Machalite ore, it is usually large in size. By eating rarer ores such as Dragonite or Carbalite ore, a tougher metal skin is produced, but with the price of the dragon being smaller. It also has a great resistance to the elements because of its armor; however they probably are great conductors of electricity which becomes a great weakness." - As written in the archives and documented by an observer.

References/Images on Shedding Skin/Rusting:
A Video Displaying Him Shedding His Skin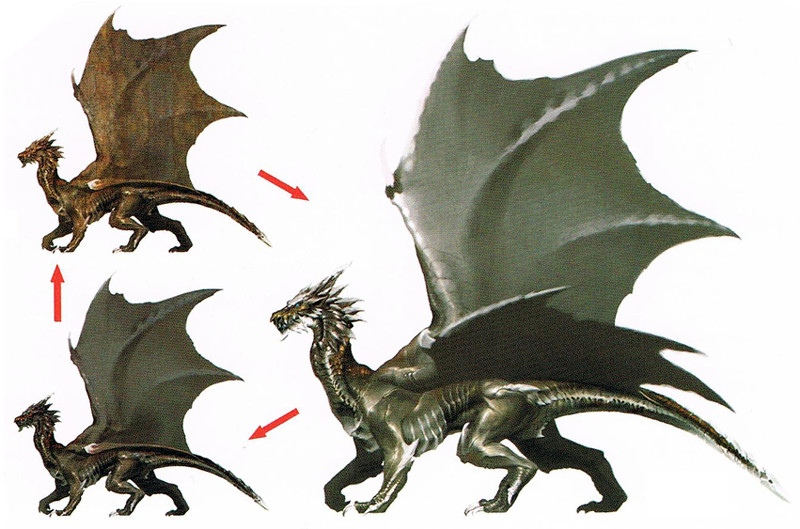 Personality
Fears: Having his species hunted to extinction + Losing his spirit partner.
Goals Living as long as possible with his spirit partner.
Positive Traits Brave + Proud + Intelligent
Negative Traits Quick-Tempered + Overprotective + Vain

Likes
Precious Gemstones, Cold Weather, Lakes (Due to Vanity), and Towers

Dislikes
Rain, Direct Sunlight for too Long, Forged Metals (Taste different to him), and Rusting

Relationships
Ah'Sah Caelghymn - Elven Spirit Partner - Strong to Extremely Strong Bond
Zythil - N/A - Neutral Bond
Lexallin Saphie - N/A - Neutral Bond

Breath
Silbahkest has a wind-based breath that can get so cold that it may freeze anything his breath touches, or, so hot that it burns the enemies like being cooked in an oven. Naturally though it is cold but if Silbahkest is exposed to heat for too long his breath becomes hot as well. (Wind and Sub-Ice Type)


Strengths
Aerial Combat, Dives, Charges, Defense

Weaknesses
Poison, Electricity (Lightning), and Rust which slows him down.