---
---
It was cold that morning, late November had a bitter bite in its wind. The gun in his hand felt almost chilled, as if he'd left it in a refrigerator. Leaving it in his car overnight apparently had a similar effect as his fingers gripped the cold metal. He could hear Sam's shuddering voice as he stared out across the Hudson river. He knew why he was here, he knew why men had burst into his apartment last night, put a bag over his head, threw him in a car and drove him all the way out here to come to this spot as the sun rose. He'd been in the life long enough, he knew what it meant. Either that or he'd been debriefed on what that meant, he'd been warned by some higher up in the federal government about these sorts of things. No doubt told that whatever you do, don't be the guy with the bag on his head.

"Please... Please... Don Falcone, your sister she-"

Sam began, his voice quivering with fear and raw nerves as he faced away from the man with the gun.

"Don't. Don't say her name, don't speak a word about my sister. It's not gunna save you. This is happening."

Came the Don's reply. The evidence he had against Sam wasn't air tight, they both knew that, but it was enough. The Don had a choice to make and he made it, let the chips fall where they may.

"I didn't... I didn't do it. I swear. Ricky, please! I didn't talk to anybody! I'm not a cop, you gotta believe me!"

Sam pleaded as his tears fell from his cheeks. The guy didn't want to die. Ricardo Falcone couldn't blame him that, no one really wanted to die but to his credit he never once broke cover, if it was a cover. Ric took a breath, wondering what would happen if he spared him and seeing the chaos that would come from it.

"It's too late. I'm sorry Sammy..."

And he was, truly sorry. Ric's sister loved this man, she'd loved him since the day she met him. It was that fairytale sort of romance that you only see in movies but it was real for them. Then this happened, word got out that Sam was a rat, an informant to the feds. The evidence on him was shaky at best but people were talking and sometimes rumors are worse than facts.

The hammer cocked on the gun and Sam stiffened in front of him, he knew what was coming next. It was at this point that with most men the begging got sad, it got ridiculous and embarrassing. They would plead and try to make deals, cry and kiss your feet. Say they'd do anything, kill their own mother if you asked as long as you let them live. Sam did none of that, once again to his credit, Sam proved his strength and resolve. He took a breath, calm and steadying before he spoke his final words.

"She will never forgive you."
---
---
That was two years ago, two years since the Don of the most powerful Italian crime family killed the fiance of his sister in order to bury a potential leak in his organization. A lot has happened in those two years, many pieces have moved around on the board. You will play one of these pieces, but you will have to play to win. Will you be a gangster in the Falcone crime family, or a member of the Yakuza, their strongest allies? Will you go the other way and fight on the side of the law and federal government in an attempt to bring down all the players and end the game once and for all? Or are you one of those unfortunate few, not a gangster, not a cop but unlucky enough to get wrapped up in this world of mystery, murder, money and everything that comes with it? The only way to know is to roll the dice and play the game.
---
---
Name: Ricardo Falcone | Age: 29 | Currently trying to solidify ties with the Yakuza | Role: Don of the Falcone crime family| FC: Stephen Amell | Status:
TAKEN BY BROMANDER SHEPARD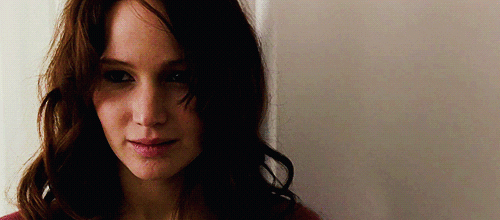 Name: | Age: | Secretly working with the FBI as an informant after discovering her brother murdered her fiance| Role: Sister to the Don/informant to the FBI | FC: Jennifer Lawrence | Status:
TAKEN BY YOULOVEME?
Name: Claudia Falcone | Age: 27 | Wife of the Don of the Falcone Crime family, suspects the sister of feeding the feds information| Role: Queen Bee | FC: Emmy Rossum | Status:
TAKEN BY SUPERTOASTGIRL
Name: Alyssa Mancini | Age: 30 | Ric's best friend, most trusted adviser and secretly in love with him| Role: Consigliere, best friend to the Don | FC: Katrina Kaif | Status:
TAKEN BY DUBOIS_SCARLETT
Name: Ezra Robinson | Age: 38| Top FBI agent on the Falcone case and handler of the Informant | Role: The Law| FC: Idris Elba | Status:
TAKEN BY MINORSEVENTH
Name: | Age: | Partner to (Idris Elba) and co-handler of The Informant| Role: The Agent| FC: Idris Elba | Status:
TAKEN BY BROMANDER SHEPARD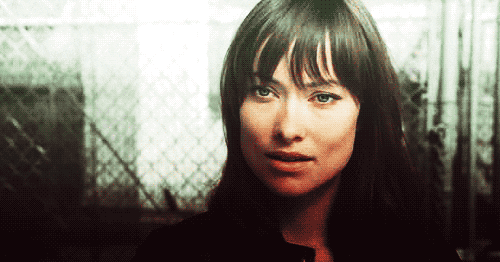 Name: Brianna Falcone | Age: 29 | Ex United States Marine, twin sister to the don and recently returned home from active duty to take up a more responsibility in her families business | Role: The Ex Marine/Twin sister to the Don| FC: Olivia Wilde | Status:
TAKEN BY THELITTLEWITCH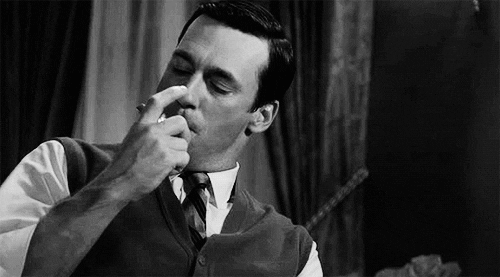 Name: Marc Hartmann | Age: 40 | New York City District Attorney, working in conjunction with the FBI to bring down the mob | Role: The White Knight| FC: Jon Hamm | Status:
TAKEN BY SCARLET LOUP
Name: Nicholas Quinn | Age: 32 | New York City Detective in the Major Crimes Unit, whose sister was married to the now deceased brother of Don Falcone| Role: The Detective on the payroll | FC: Michael Fassbender | Status:
TAKEN BY SIRLANCELOT
Name: Fiona Falcone | Age: 28 | Previously married to Don Falcone's deceased younger brother, now currently sleeping with his half brother| Role: The Sister In Law| FC: Scarlett Johansson | Status:
TAKEN BY MALICEINWONDERLAND
Name: | Age: | Bastard son of the Don's father, born from an illicit affair with a stripper. Aspires to be a full fledged member of the family.| Role: The Half Brother| FC: Jake Gyllenhaal | Status:
RESERVED BY SCARLET LOUP
Name: Hiroshi Yukimura | Age: 50 | Head of the Yakuza syndicate operating in New York, looking to solidify his ties with the Falcone family| Role:The Dragons Head | FC: Ken Watanabe | Status:
TAKEN BY FULLARMORNAVY
Name: Momoe Yukimura | Age: 25 | Daughter of the leader of the Yakuza who is in love with a civilian but her father does not approve because her boyfriend is Chinese | Role: The Dragons Daughter | FC: Jhene Aiko | Status:
TAKEN BY MALICEINWONDERLAND
Name: Ivan Luong | Age: 31 | A local aspiring comic book artist who is either lucky or unlucky enough to be dating the daughter of the Yakuza boss | Role: The Boyfriend | FC: Steven Yeun | Status:
TAKEN BY MINORSEVENTH
Name: Lea Robinson| Age: 18 | Graduating high school student looking to become a reporter by working on the same organized crime case her FBI father is. | Role: The Rising Star | FC: Candice Patton | Status:
TAKEN BY MALICEINWONDERLAND
Name: | Age: | Reporter looking to blow the case of the New York City criminal underworld wide open | Role: Lois Lane | FC: Emma Stone | Status:
RESERVED BY RUBYTUESDAY
Wanna join but don't see a role you like? Shoot me a pm and we can discuss adding a new character!
---
---
Code: Select all


[Center][font=century gothic][size=100][color=red]...
Accessing FBI Criminal Data Base...
New York City Mafia Dossiers Uploading...
Password: Ness...
Access granted...[/font][/size][/color]

[Img]Image of any size less than 1000x1000[/Img][/Center]

[Hr][/hr]
[Font=¿¿¿][Size=300][COLOR=¿¿¿]【More Than The Mugshot...】
"QUOTE" [/COLOR][/Size] [/font]
[Hr][/hr]

[LEFT][IMG]Picture/GIF[/IMG][/LEFT]

☞[B]Full Name[/B]☜
First. Middle. Last.

☞[B]Nicknames[/B]☜
Feel free to get creative here. Mobsters names can say a lot about them.

☞[B]Age[/B]☜
Obvious.

☞[B]Ethnicity[/B]☜
Better be full blooded Italian with traceable roots back to Sicily if you expect to be Made.

☞[B]Gender[/B]☜
Also obvious.

☞[B]Sexual Orientation[/B]☜
Pick your poison.

☞[B]Hometown[/B]☜
City. State. Country. You know the deal.

☞[B]Status[/B]☜
Is your character a Made Man or not. This is a yes or no. Only men can be Made and they had to be full blooded Italian with Sicilian heritage. If you don't know what a Made Man is find another roleplay.

[Hr][/hr]
[Font=¿¿¿][Size=300][COLOR=¿¿¿]【Tale Of The Tape...】
"QUOTE" [/COLOR][/Size] [/font]
[Hr][/hr]

[RIGHT][IMG]Picture/GIF[/IMG][/RIGHT]

☞[B]Height[/B]☜

☞[B]Weight[/B]☜

☞[B]Eye Color[/B]☜

☞[B]Hair[/B]☜
Length and color.

☞[B]Body Type[/B]☜

☞[B]Special Markings[/B]☜
Tattoos. Piercings. Scars.

☞[B]Extras[/B]☜
Pretty much anything else.

[Hr][/hr]
[Font=¿¿¿][Size=300][COLOR=¿¿¿]【Behind The Mechanics...】
"QUOTE" [/COLOR][/Size] [/font]
[Hr][/hr]

[LEFT][IMG]Picture/GIF[/IMG][/LEFT]

☞[B]Likes[/B]☜
At least 5.

☞[B]Dislikes[/B]☜
At least 5.

☞[B]Habits[/B]☜
At least 3.

☞[B]Fears[/B]☜
At least 2.

☞[B]Aspirations[/B]☜
At least 2.

☞[B]Secrets[/B]☜
If applicable.

☞[B]Disabilities[/B]☜
OCD. Colorblind. Mentally retarded. Panic attacks. Diabetes. Fear of mustard. You know, whatever. Try to give me 2, this one's optional.

☞[B]Personality[/B]☜
A single paragraph will not be acceptable. At least 2 paragraphs. If it is repetitive or vague, it is unacceptable.

[Hr][/hr]
[Font=¿¿¿][Size=300][COLOR=¿¿¿]【Armed And Dangerous...】
"QUOTE" [/COLOR][/Size] [/font]
[Hr][/hr]

[RIGHT][IMG]Picture/GIF[/IMG][/RIGHT]

☞[B]Style[/B]☜
Bloody, clean, drive by, silent assassination, shiv, beatings. How do they generally whack people?

☞[B]Load Out[/B]☜
Weapons. What they generally carry. Shouldn't be more than pistol or two and maybe a knife.

☞[B]Skills[/B]☜
Domestic, combat, medical, whatever. What are their notable skills?

☞[B]Equipment[/B]☜
Vehicles, sentimental items. The works.

☞[B]Weaknesses[/B]☜
Personal, physical, emotional, mental, etc.

[Hr][/hr]
[Font=¿¿¿][Size=300][COLOR=¿¿¿]【Rap Sheet...】
"QUOTE" [/COLOR][/Size] [/font]
[Hr][/hr]

[LEFT][IMG]Picture/GIF[/IMG][/LEFT]

☞[B]History[/B]☜
One paragraph is just damn disrespectful. Be creative and give me at least 2 and save your kneecaps ;]

[Hr][/hr]
[Font=¿¿¿][Size=300][COLOR=¿¿¿]【Just A Little Extra...】
"QUOTE" [/COLOR][/Size] [/font]
[Hr][/hr]

[RIGHT][IMG]Picture/GIF[/IMG][/RIGHT]
*All Optional*
☞[B]Theme Song[/B]☜

☞[B]Fashion[/B]☜

☞[B]EXTRA[/B]☜

☞[B]EXTRA[/B]☜

☞[B]EXTRA[/B]☜


☞ Rule #1 and probably the most important. If this roleplay was the mob I'd be the Don, capiche?
☞ This is an advanced ADULT story so characters are expected to meet a certain level of realism and maturity in their construction. Character sheets will be carefully reviewed.
☞ Reserves are to be done in the OOC. PM's are nice but I wanna ensure there is no funny business with the reserves. Though jokes are appreciated.
☞ If you are somebody with a weak constitution and get offended easily please check out another story. This story will be full of blood, sex, excessive swearing, racial stereotypes, sexism, murder, violence and everything in between. You've been warned.
☞ In addition to the previous rule sex scenes are expected to be tastefully done.
☞ This story will be a collaboration between all the writers involved so feel free to bring up suggestions for story archs to me in OOC or via PM.
☞ You are more than welcome to recast face claims. I ask only that you run it by me first and wait for my approval.
☞ Fighting and other nonsensical bullshit in OOC will not be tolerated.
☞ Reserves will be held for 3 days. If I don't hear back from you within that time asking for an extension if you're still working the reserve will be removed.
Taking place in...
Arcs are bundles of posts that you can organize on your own. They're useful for telling a story that might span long periods of time or space.
There are no arcs in this roleplay.
There are no quests in this roleplay.
Here's the current leaderboard.
There are no groups in this roleplay!
Welcome home, Promethean. Here, you can manage your universe.
Arcs are bundles of posts from any location, allowing you to easily capture sub-plots which might be spread out across multiple locations.
You can create Quests with various rewards, encouraging your players to engage with specific plot lines.
Settings are the backdrop for the characters in your universe, giving meaning and context to their existence. By creating a number of well-written locations, you can organize your universe into areas and regions.
Navigation
While not required, locations can be organized onto a map. More information soon!
There are no groups in this roleplay!
By creating Collectibles, you can reward your players with unique items that accentuate their character sheets.
Once an Item has been created, it can be spawned in the IC using /spawn Item Name (case-sensitive, as usual) — this can be followed with /take Item Name to retrieve the item into the current character's inventory.
Give your Universe life by adding a Mob, which are auto-replenishing NPCs your players can interact with. Useful for some quick hack-and-slash fun!
Mobs can be automated spawns, like rats and bats, or full-on NPCs complete with conversation menus. Use them to enhance your player experience!
Current Mobs
No mobs have been created yet.
Locations where Mobs and Items might appear.
You can schedule events for your players to create notifications and schedule times for everyone to plan around.
Add and remove other people from your Universe.
The Forge
Use your INK to craft new artifacts in Guerra Famiglia: The Crucible. Once created, Items cannot be changed, but they can be bought and sold in the marketplace.
Notable Items
No items have been created yet!
The Market
Buy, sell, and even craft your own items in this universe.
Market Data

Market conditions are unknown. Use caution when trading.

Quick Buy (Items Most Recently Listed for Sale)
None
Discussions
Topics

Replies
Views

Last post
Most recent OOC posts in Guerra Famiglia: The Crucible
There have been no posts in the OOC topic for this roleplay!