Name:Full Frontal Rain (usually just refereed to as Rain)
Gender:Female
Age:20
Height:5'7
Appearance: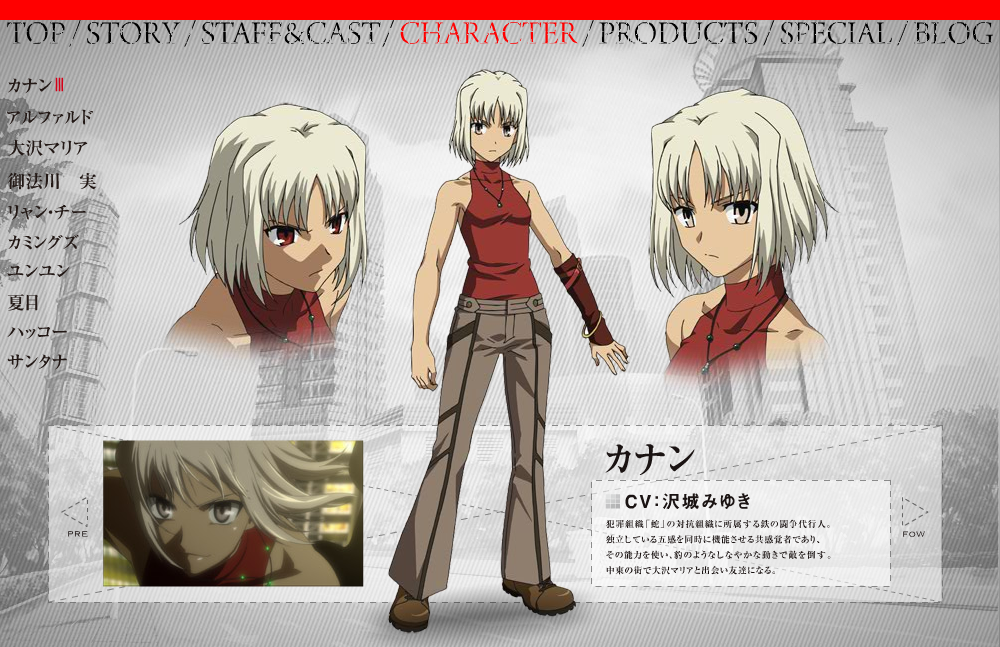 Her eyes turn red when she stresses her Newtype abilities
Role:
MSN-06S Sinanju
Pilot for Neo Mars Zeon
Fighting Style (applies to military personnel): Rain is skilled in the art of assassination, hand to hand combat, weapon combat, and gymnastics.
Strengths:Agile, Fast, Precise, Quick thinker, Street smart, doesn't hesitate.
Weaknesses:Not as strong as she is fast, Scared to lose the people she loves, Displays little emotion
Personality: Like the warriors of old Rain is focused, precise, and relentless. Now that she's become a mech pilot for the diplomatic battles, it pains her that she has to watch what she does. She has a hard problem coming to terms with who she use to be and who she needs to be. The only person that has ever seen her smile is her fiancé.
History:Not much is known about Rain before she was found outside of a post, being forced to traffic illegal drugs when she was fourteen. Almost at once, the government of Neo Mars Zeon knew that she would be of good use to them, for she displayed the ancient power of a Newtype. She had not been experimented on and her IQ levels reached higher than that of an X-rounder. Keeping her a secret until they thought she was perfect for battle, they waited until she was 20 years old to finally put her in the fights today. While training under Neo Mars Zeon, she met the Pilot of the Unicorn Gundam MarkII. It wasn't long after that before they fell in love and became engaged. Although the wedding isn't until after the tournament ends, she keeps it in her mind, knowing that she couldn't fail. It should also be noted that her DNA test shown that her ancestor Full Frontal was the original pilot of the "Red Comet" Mech, hence the reason why she was given it as a name. They put the name Rain at the end so they could at least address her as a female since she didn't like being called Full Frontal.
Nationality: Neo Mars Zeon.