Name:Kia Galette
Gender:Female
Age:18
Height:5'5
Appearance:
Though normal looking her hair turns a different color when using her X-rounder power
Role: Gundam Legalis pilot
Fighting Style: Although she doesn't fight with her hands, she can talk herself out of anything. She also knows how to use a gun.
Strengths:Strong presence, best marksman in the school, highly intelligent
Weaknesses:Easily overpowered, easily jealous, easily angered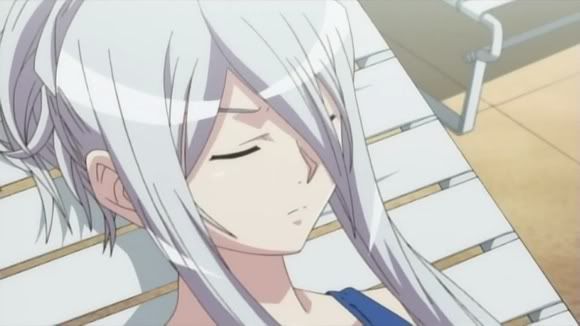 Personality:Unlike most girls her age, she is more refined and focused. At least, it would seem that way for someone who doesn't know her. The real her is pretty bossy, which most of the people she works with could tell you. She is also moody and will change to an angered state easily. She also gets jealous easily if she sees the person she likes with another woman. Many times has she beaten on Joe, because he's ignored her. Some people would call her a klutz too, because she ends up in predicaments most would never find themselves in. It should also be known that she has a problem with getting sleep and gets defensive when asked about the bags under her eyes.
History: Not much is really known about her childhood before becoming a gundam pilot. She was an orphan who's mom and dad died in a fire. However, once The Federation of Neo Vagan found out that she was an ex rounder with a relation to the gundam, she was hand picked for the job. She had lost more than once against the pilot of Age-FX, apparently the rival type of her gundam. Since those defeats, she wants to fight and win against that suit. However, no one can tell if she cares about winning the tournament.
Nationality : Neo Vagan