Code Name: O-Two
Age: 18
Gender: Male
Faction: Earth Sphere Federation: Space
Appearance: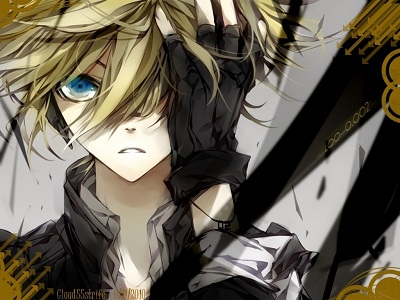 He has a marking on his left arm:
02
N37 3NIWV9VK
Personality: O-Two is just any average teenager. He wants fun and adventures, which are one of his primary, if not, dumbest reasons to join the ESF Battalion. He has a long way to go with discipline, he follows commands well enough but will break protocol by whim if he, and ONLY HE, sees fit. He never thinks that he has done wrong if he breaks protocol, saying he has reasons for doing so.

O-Two is also hungry for knowledge and will devour every inch of information given to him, rather it is relevant to the Battalion or other general knowledge. He has a good mind that is able to pick up words upon hearing them and remember them by heart, making his knowledge-consuming all the better. He is also diligent, which adds up even more to his knowledge, as he puts new knowledge into practice and keeps practicing them, never stopping, always polishing that knowledge. O-Two is also a rather mischievous individual and may seek attention when he feels ignored. He also cannot sit still and will always be on the go, making use of his time in the hangar or in the radio transmission room.

He is generally friendly and can make friends with anyone, even if the person is unwittingly his enemy. If the person is hard to warm up to, O-Two can relentlessly try everything he knows to befriend the taciturn person. He is thoughtful about other's feelings and seeks the best way to make them feel better. He cannot stand the idea of someone dying for him, or anyone close to him dying. He thinks of the best qualities of people around him, instead of focusing on their bad.

Although O-Two wishes to serve the ESF, it doesn't mean he just follows them by whim. He thinks that the ESF is just and so works for them. He has a very strong sense of justice and cannot tolerate tyranny, hence he will always side with justice. To him, the will to serve a nation is overcome by the sense of honour and justice. Many may think that the nation is greater, but O-Two thinks otherwise.

However, O-Two's bad qualities are his lack of care for other people's feelings once he himself feels hurt, snapping and venting his frustration at them. He also may have no regards for his own safety when someone else's safety is jeopardized, something people close to him do not like. He has absolutely no care for his own life, he can willingly be a shield for someone in order to save them without a second thought. Some people theorize that O-Two secretly wishes to die. He also over-trusts people, even those he just met.

O-Two, in reality, is a lonely person who wishes to find acceptance and find who he is. He does not have a name, and is given O-Two as a code-name. He has absolutely no idea who he is, who his parents are. Knowing that he is absolutely no one, he has no care for himself and is willing to die at any time. He also seems to have a very unstable state of mind and people can easily plant thoughts into his mind to mess with his psyche, that could potentially break him.

In battle, O-Two can easily panic in many situations and that in turn can disrupt his concentration, which in turn leads to even more situations caused by himself. During certain days, however, he may perform quite good, but not exceptionally well. On other days, he may just perform normally. It seems to be his state of mind. If he feels good about himself, he can do well and if he feels bad, he performs badly.

Bio: O-Two's earliest memories was being in an orphanage home. Not long later, he eventually ran away from the orphanage due to the neglect they were experiencing, and sometimes even abuse. He settled himself in the junkyard, and through that junkyard, as well as some kind engineers, he made a living at a young age by selling items made by the engineers. He quickly gained knowledge of mechanical and radio parts, eventually coming to comprehend how to put them together and how to use junkyard spare parts to create new machines. He practiced daily and the engineers saw how good he was, they introduced him to an engineering school. There, he obtained even more knowledge in the works of engines, machinery and radio transmissions.

When ESF officials came to obtain engineers to work for them, O-Two was not selected, but those who were picked, some were his friends. Through his friends, he learned how to transmit radio-calls and that ignited a thirst to join the ESF to participate in radio calls. Before he was eventually selected, but he had been working on his own personal project that was huge, an engine. He only completed the main core idea. He was then chosen on the second run for engineers and stationed with other engineers. That was when he first saw Mobile Suits. And from that small core, O-Two created an engine for a Mobile Suit, working on his engineering job while piecing together his engine from spare parts. It's unknown if the engine worked, as O-Two eventually handed the control over to real Mobile Suit engineers, willingly even.

O-Two spent most of his time after that on his job and visiting the radio station. There, he managed to get privilege to make some radio calls and eventually learn about radio transmission from the workers who were intrigued and pleased with the blond haired teen. Mastering radio transmission was difficult, but his diligence led him even further, to the point where he himself learnt how to jam transmissions. This caught the attention of ESF officials and he was taken in by the Battalion to work as a radio transmitter, but he refused, instead, wanting to be a Mobile Suit Pilot and fight in the frontlines. A young talent, the ESF agreed.

He was studious, and quickly learnt everything involving a MS. His performance in simulated training had been less than favourable, but his radio jamming techniques were an asset, especially in the middle of a battle, so they kept him. An extra, he was able to assist the engineers in the hangar to repair damaged MS and repair circuitry. He was soon placed under a MS Pilot Instructor, who was kind and encouraging, but strict, who pushed O-Two to perform better. O-Two exceeded expectations by being able to memorize several things at the same time, receive garbled and clashing radio transmissions as well as differentiating them. Despite his lack of combat experience and combat prowess, he came to be known for being able to outperform people in small, little essentials.

Before joining ESF Battalion, O-Two had absolutely not given name, his marking made others call him 'O-Two' and hence, that soon became his codename. His instructor was the one who came up with a given name, 'NEL', which was inspired by the marking beneath '02', which read 'N37'. There seems to be some significance to the markings on O-Two and his lack of childhood memories...
Preferred Mobile Suit: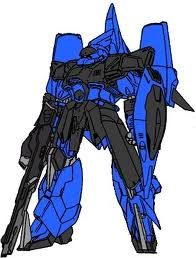 Utilizes double sided beam saber, shield, and machine guns modified for space combat.
Gundam(If applicable): TBA
Others: O-Two is always seen with a headset when not in a battle, as well as a goggle which has several wires running down the sides connected to some kind of small machinery attached to his casual wear. Apparently, the headset is able to track transmissions being sent nearby, and the goggle is somehow an x-ray vision to track circuitry underneath objects. According to him, he designed the enigmatic object himself, and knowing O-Two… it doesn't seem like a lie.