In the Infinity Era, man has created a new law. One that curved the universe into the Era of Infinity. Named from the first Dictator, Browem Galdez, this new Era marked the winning of Revolutionary war.
History
Past:
When the Revelation first sprouted out in the moon colonies, before the rise of Galdez, they were simply known as terrorist. They would go colony to colony destroying things in which they deemed impure. After many years of growing and gaining ties around the Universe, The Revelation seemed to be a threat to all mankind. Luckily, the Universal Federation had mobile suits on their side to even the playing field. With the mass production of these Mobile weapons, it seemed the path to freedom and peace was finally clear. However, that path was darkened quickly as The Revelation pulled their own surprise out of thin air. The Gundam.
The Gundams were things only heard about in history books. No one ever seen one until then. It seemed like the universe was going to fall under the hands of a bunch of thieves and low down dirty men. Suddenly around the fifth year of the war and the second year of the Gundams rebirth, The Federation pulled out a discovery of their own. Even more Gundams. Not only that, but since they had the intell that The Revelation didn't, they made even more Gundams, sending them out fleets at a time. The war had taken a turn for the better.
Now, remember how I mentioned the name Browem Galdez? Well it was because of his grandfather, Enin Galdez, that the war had to make its plummet down into the darkness of this present time. It didn't happen all at once. No. He started like a normal citezen who went to school, and then went on to college. It was there that he met Kal Jingen, the son of the Revelation leader. No one knew who this leader was by the way, or the fact that he had a son inside one of the most prestige schools on earth's moon. It was no wonder how the two were able to become friends. After getting to know each other better, Enin even went to Kal's house on occasion. Little did he know that after the first visit, Kal's father would turn his sights on him.
Kal's father, Urnaus Jingen, poisoned the mind of Enin, leading him deeper and deeper into the pit of The Revelation. History is lost to the facts of what actually went down. However, with Enin's genius, the strategy and the development of Gundams and Mobile suits for The Revelation seemed to increase in speeds thought impossible. Within years they were even with the Federation. The war seemed to last forever. It lasted two of the Galdez generations and was halted when a middle aged Browem Galdez, decided to take the terrorism acts and shift it into colonial takeovers. Because of him, millions of people were killed and the survivors enslaved. Only a few folk here and there were able to escape the two fates, but they live in fear. With the Revelation now possessing more territory than any colonial government in history, it seemed like the age of Chaos would never end.
Present.
I guess I should ask who are you. Are you a slave. Are you one of the few who tough it out under the conditions of solitude just to escape slavery. Maybe, your apart of the Revelation. Either way, the present doesn't change. The Revelation is the new superpower. Anyone who rises against them will be hunted and killed. There is only peace for those with money, or those born from families attached to the Revelation. The others, a living hell. Only one thing is certain. War will rise again. There are more Gundams to be rediscovered. More Gundams to be made. The Federation isn't dead. No, the present wont change. But. maybe you can change the future. Welcome to the Infinity Generation.
List of Taken Gundams:
Altron Gundam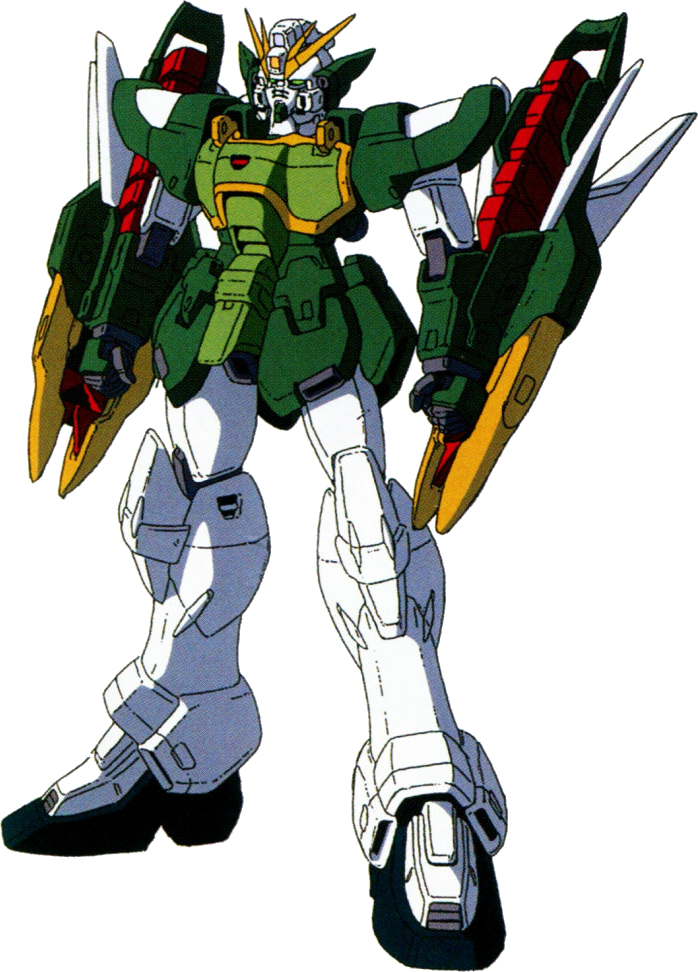 - Taken by Soki
Zexio Gundam
- Taken by Code6435
Ares
Gundamhttp://img182.imageshack.us/img18 ... resrv5.jpg
taken by Magus1108
Heaven Piercer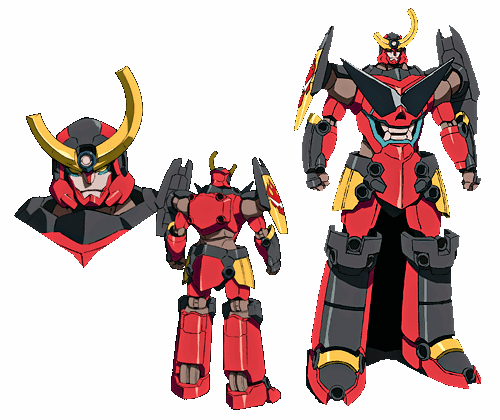 taken by Thundergod1020
Mobile armor BMS-004 G-Exes Jackedge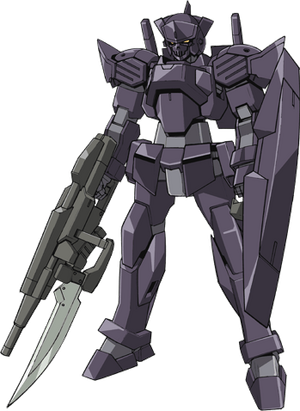 Taken by Eisen
Strike Freedom (2) and all its variants:
ZacharyTC
Virsago Assassin: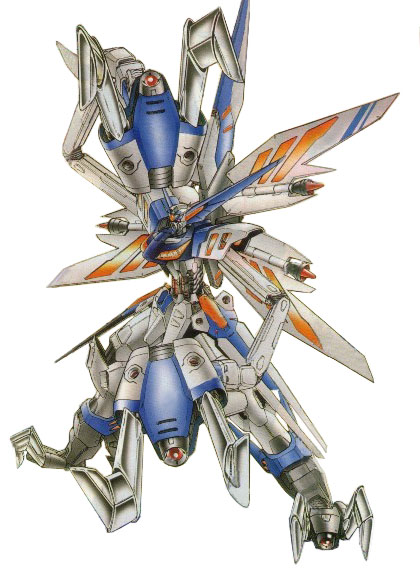 Byte
Ares gundam:http://img182.imageshack.us/img182/1508/jacsjasntx11aresrv5.jpg Magus
EX A Extreme and all of its variants: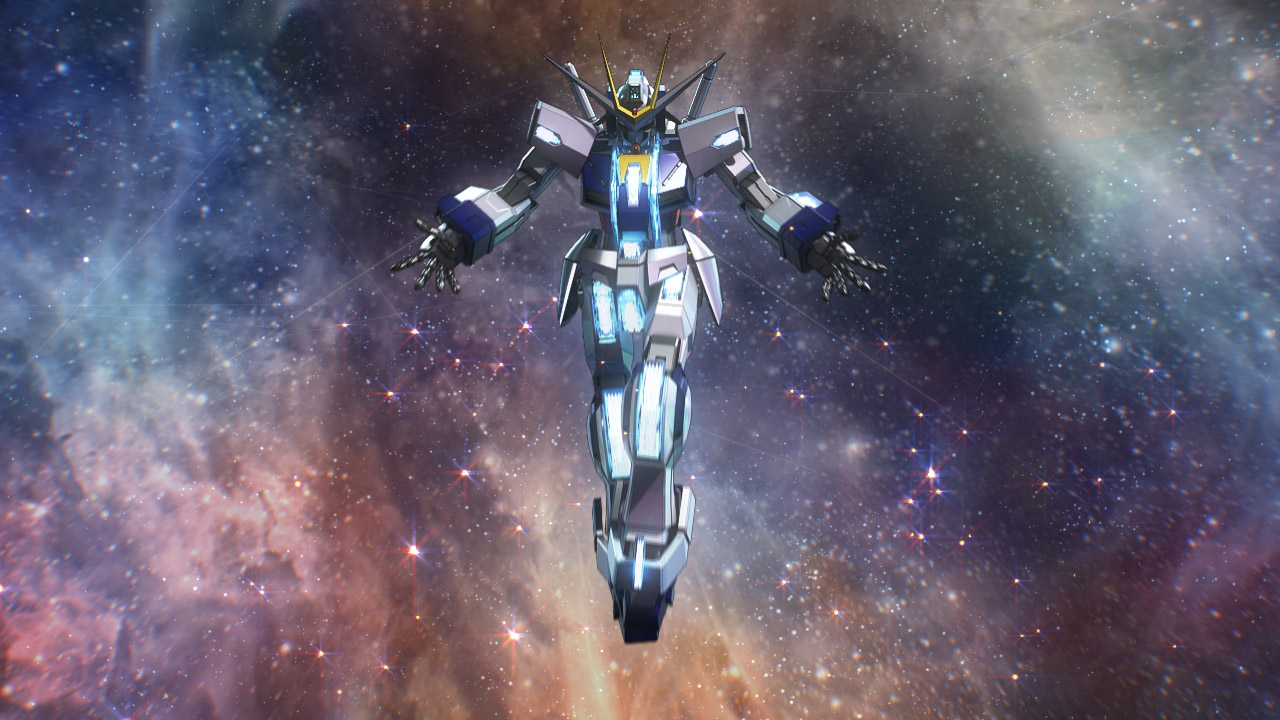 Damioa
No Mercenary spots available. Sides must be filled up first.
List of Federation Pilots:
Leader: Taken By Magus 1108
Sub Leader: Soki
Asymmetrical Warfare Specialist:Eisen
Gundam Pilot 1:Zach
Will add more Gundam Pilots as I get them.
List Of Revelation Pilots:open
Captain:open
Lieutenant:Taken by Code64354
Gundam Pilot 1:Taken by Damioa
Will add more ranks after the other positions are filled.
Character sheet: Feel free to change the format and make it look pretty if that's what you're into.
Before you ask: There is no dice system. The point system is to make stats fair for everyone, so that no gundam is super powerful in all areas.
Name:
Role/rank:
Picture
Home world:(will add worlds in soon. Don't let this stop you from making your character.)
Background:(Are you a slave, Federation Freedom fighter, or Revelation. Or, maybe your just a random person who has to choose a side. Note that if you are a random person, you can still reserve a Gundam but will have to come across it later in the story. IT'll still be in the beginning so relax. lol)
Age:
Height:
Weight:
Hair color:
Eye color:
Picture:
Gundam Name:
Original or Newtype/Fanmade:
Picture of Gundam
Weapons:
Weapon Explanation:
Picture of Weapons if possible
Skills:(Flight, speed, Attack, Defense) Pick one.
Point alocation: Unless I tell you otherwise, you will start off with 1000, gaining 10 for each post.
Ex: Speed:200 Strenth:200 Flight:200 Defense:200 Blast strength and defense:200
Personality of Pilot:
Likes:
Dislikes:
Favorite whatever:
What makes him different than other characters: (Skills and such)
Thoughts on each side:
Sexuality:
Single. taken, or a player:
Ideal partner: Note: this doesn't mean that the person they develop a crush on has to fit this criteria. In fact, in most cases, you end up going out with someone totally different than your ideal partner.
Race: It's an Infinite universe. Be whatever you wanna be. Just make sure the history defines the means.
History: (Include how you came upon your Gundam if you have one already. Did you find it? Was it given to you. Make it up.)
Strengths:
Weaknesses:
The one thing you love most in the world:
The one thing you wish was just gone from the world:
I can't think of anything else, but if you can by all means, go more into detail.
Last thing. Make sure your gundam mechanics make sense. Weapons cannot pop out of thin air. You can have weapons in the hanger bay but can't access the bay mid fight unless its against an NPC.
Mandatory Battle theme:
I don't like making rules, but I guess they are made for a reason.

1. No God modding-easy enough right?
2.Make your character sheet with as much info as possible. If you want your gundam to have something then it better make sense with the stats. Also explain how it's attached. That's right. We're all scientist and junk.
3.Please don't argue over who won and who lost. I'd prefer you guys settle your battles one on one, but if needed I will be the third party.
4. Please ask questions if you don't know your right from your left. I am here to help you.
5. If you think I'm missing a rule tell me. I'd like to make this a better and safer experience for every fan of Gundam/Giant Robots/Explosions.
6.Have fun please. If you ain't having fun, then blow something up. It's a war after all.
7.If you like to read the rules, like I do, then put I love reading rules at the top of your character sheet. Seriously. Put " I read this Rp's rules and I'm ready for the mission." . . . . *Face Smack* Just put that you read the rules.
8.Hmm what else.....
9.Oh yeah, Anime pics for your characters please. I mean, you could use a real person, but then you might be out of place. Do whatcha want. I like crazy. lol. X3
10.The music thing is a must. I like listening to stuff when I read CS's.
11.Make sure you reserve a gundam and a spot before you make your CS.
12:PM me with your reservation. The Forum gets crowded and I don't want to miss it.
Taking place in...
17 posts here • Page 1 of 1
17 posts here • Page 1 of 1
Arcs are bundles of posts that you can organize on your own. They're useful for telling a story that might span long periods of time or space.
There are no arcs in this roleplay.
There are no quests in this roleplay.
Here's the current leaderboard.
There are no groups in this roleplay!
Welcome home, Promethean. Here, you can manage your universe.
Arcs are bundles of posts from any location, allowing you to easily capture sub-plots which might be spread out across multiple locations.
You can create Quests with various rewards, encouraging your players to engage with specific plot lines.
Settings are the backdrop for the characters in your universe, giving meaning and context to their existence. By creating a number of well-written locations, you can organize your universe into areas and regions.
Navigation
While not required, locations can be organized onto a map. More information soon!
There are no groups in this roleplay!
By creating Collectibles, you can reward your players with unique items that accentuate their character sheets.
Once an Item has been created, it can be spawned in the IC using /spawn Item Name (case-sensitive, as usual) — this can be followed with /take Item Name to retrieve the item into the current character's inventory.
Give your Universe life by adding a Mob, which are auto-replenishing NPCs your players can interact with. Useful for some quick hack-and-slash fun!
Mobs can be automated spawns, like rats and bats, or full-on NPCs complete with conversation menus. Use them to enhance your player experience!
Current Mobs
No mobs have been created yet.
Locations where Mobs and Items might appear.
You can schedule events for your players to create notifications and schedule times for everyone to plan around.
Add and remove other people from your Universe.
Orphanage
By marking a character as abandoned, you can offer them to your players as pre-made character sheets.
WIP
The Forge
Use your INK to craft new artifacts in Gundam: Infinity Generation. Once created, Items cannot be changed, but they can be bought and sold in the marketplace.
Notable Items
No items have been created yet!
The Market
Buy, sell, and even craft your own items in this universe.
Market Data

Market conditions are unknown. Use caution when trading.

Quick Buy (Items Most Recently Listed for Sale)
None
Discussions
Most recent OOC posts in Gundam: Infinity Generation