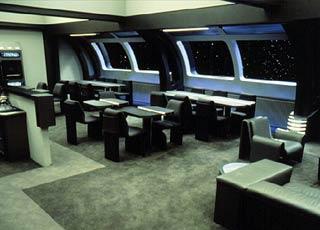 Typically a high-traffic area where students and staff come for nourishment and interaction.
Setting
1 Characters Present
Tag Characters »
Add to Arc »
Michael Richardson glanced nervously around the mess hall as he walked towards his assigned seat. So many strong and good-looking people...apparently he had his place among them, but he didn't know where that was exactly. He was flanked by two male students that could only be described as beefcakes. They could probably choke him out with one arm after they were done giving him a swirly. "Uh...excuse me...but your legs are across my seat..." he pointed out. As he feared, his brief moment of assertiveness was met with a "so what, faggot" and a light shove that almost knocked him down.
---
1 posts here • Page 1 of 1