---
---
In this city, gunshots and gang fights are a nightly occurrences. People sleep with their doors locked and a knife under their pillow, while the police try desperately to gain control over the crime. No one is safe, and just walking the streets alone could be a fatal decision. You'd be stupid to cross almost anyone, because you never know who's associated with the gangs. The source of all this chaos. Three families, gifted and forced to live outside the law because of what they are, wreaking havoc on the city. Those who want to survive, join them in their never-ending war against each other. Those who have a death wish, cross them. So the choice is yours. Survival or death? Crime or law? Choose wisely, because the choice you make, may be your last.
Owner:
Desire99600
Co-Owner(s):
Echo_Rose
Creative Credit:
All from my own brain, with help from my Co (:
---
]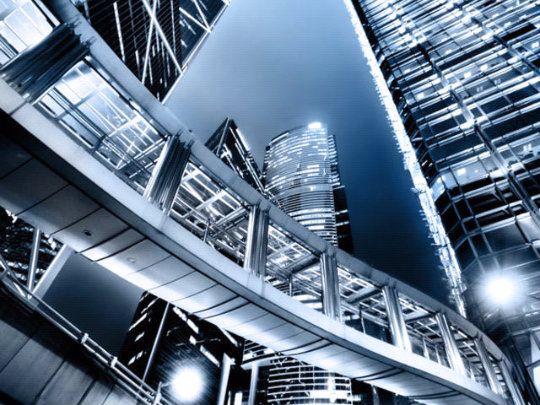 The City:


The roleplay is set in a city named Ravenwood, Ravenwood is completely made up, just to let you know, and is set in the U.S, in California. It is placed right on the ocean, and it's buildings rise to startling heights. If not for all the crime going on throughout it's streets, Ravenwood would be a very beautiful city, and used to be a popular tourist attraction before the families were banished to it by the U.S government. To the west, the city is bordered by the ocean with long stretches of soft, white, sandy beaches. To the east, and north it's surrounded by dense, dark forests that are nearly impassable, and to the south, mountains rise. This makes the city very isolated, and, is one of the reasons why it used to be a popular resort getaway. It was out of the way, quiet, relaxing, and breathtakingly beautiful. The only way to get in and out of the city is via airplane, or ship. What it's like now, is a completely different story. Crime runs free through the streets, and nothing is ever traceable, though everyone has their suspicions. Gangs cause tension and make even the bravest of people shudder at the thought of going out alone. There are also rumors. Rumors that the gangs have strange powers, making them ever the more dangerous. The police try over and over again to put a name to these crimes, and the cities isolation becomes a problem for the first time, because it's almost impossible to get help from outside sources. Not that the government would help much anyway. They're the ones who created this mess, and are now too ashamed of themselves to admit to it and help clean it up. Three families are the source of all this chaos.
---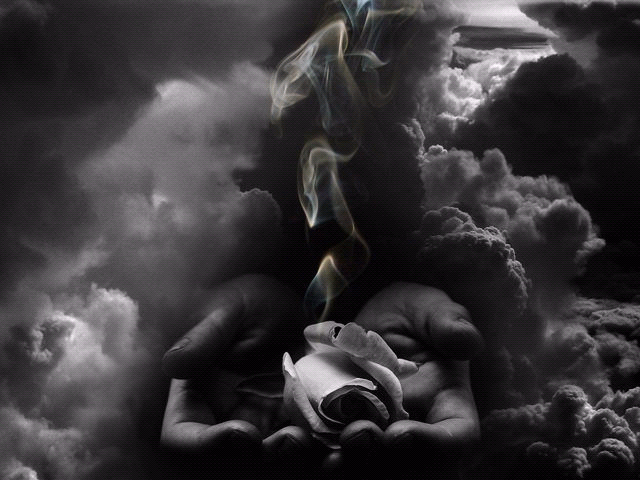 The Plot:


So what's the real deal with these families? Who are they? Why has the government banished them to this isolated city? Why do they hate each other so much? And what is the truth behind these "power" rumors? Years ago, the U.S government stumbled upon something interesting. A girl who could do impossible things, able to bend the minds of others to her will. They trapped this girl and studied her to find that she was a new race entirely, and that she was not the only one. There were hundreds. Thousands, living hidden among them. How many politicians had used a hidden power to fight their way to the top? How many of the worlds tycoons, singers, actresses, models, the extraordinarily talented, gifted, beautiful were really never even human? Panicked, the government started up a special unit to bring in these strange new people for them to test.

But test after test got them no where. Their subjects died daily, and eventually, the government realized that the best way to handle the situation was to destroy it altogether. So they began killing anyone they could get their hands on who had these powers, slowly driving them extinct. By year 2000, they'd unjustly killed more than a million people.

And that's when tragedy struck. Someone leaked a top secret piece of information, providing the public with the stats. The government was a killing monster. They covered it up as best they could, but the damage had been done. And so they were forced to take a new approach. The population of the gifted was next to nothing now, and, no longer seeing them as too much of a threat, the government decided to wrangle up any stragglers and banish them someplace remote, but where they could still keep an eye on them.

The agreement was simple. The government didn't want these non-human freaks to take over any human life so, as long as they didn't use their power to succeed in anything, they would be allowed to live. And so they sent them to Ravenwood, and isolated resort city, without even thinking about the consequences. These families were not allowed to work, and if they did, they could not succeed, so they were forced to take the opposite approach. Crime.

In times of hardship, people tend to unite. And so did these three families, trying their hardest to survive in a world that was based solely on the dollar in your wallet, without being able to earn any. Five years passed, and again, tragedy struck. Someone released a drug, and the manufacturer of this drug is still unknown. On a normal human, the drug has no affect, but on the Gifted, this concoction, (with the only known ingredient being roses), had an enormous effect. It heightened their "gift", making them ten times stronger, twenty times clearer, and wiping any and all weaknesses or side effects of their power from them.

This split the families, for now, they all fight over control of this drug. It's 2012, and hatred is deep seeded in all of the gang members. Rivalries cause trouble in the city, but under all the fighting and the crime, there's something else. Love. Forbidden love, that would cause the leaders of the gangs to collapse on the spot should they know.

Welcome to Ravenwood. Now it's time to choose a side.
---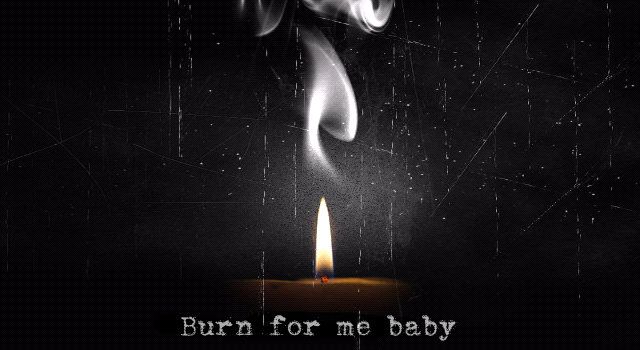 Characters:
Note: Finally, what you've been waiting for. Let me just say though that I know some people really hate having to use FC's, the GM set's up, so I'm going to say this: If you want a different FC, that's totally fine, just PM me to let me know. Please try and find good quality pictures for your CS. Another thing, any spots marked N/A are spots you fill in and will be updated later. If the parents/leaders don't get filled, they'll become NPC's until someone takes them.
---
---
1. Leader of the gang, Father, Male
Age: N/A Face Claim: Gerard Butler Power | Weakness: N/A Slot:

TAKEN

by Desire99600


Relation:

Married to below
2. Leader of the gang, Mother, Female
Age: N/A Face Claim: Nicole Kidman Power | Weakness: N/A Slot:

RESERVED

for LittleMissGeorgia


Relation:

Married to above
3. Henry Echo, Oldest son, Male
Age: 23 Face Claim: James Franco Power | Weakness: Resilience | Clumbsy Slot:

TAKEN

by TheBagel264


Relation:

Got girl 9 pregnant at a party, but doesn't know it yet.
4. Benjamin Echo, Second-Oldest son, Male
Age: 21 Face Claim: Ash Stymest Power | Weakness: Healing | Feels pain Slot:

TAKEN

by Echo_Rose


Relation:

Has secretly been good friends with girl 16, for a long time and they start to fall for each other.
5. Lanna Echo, Third-Oldest daughter, Female
Age: 18 Face Claim: Taylor Momsen Power | Weakness: Illusion | Requires Energy Slot:

TAKEN

By Desire99600


Relation:

Her and boy 15 fight often, and hate each other, but start to realize there might be something more.
6. Kittrina Echo, Youngest daughter, Female
Age: 17 Face Claim: Sky Ferreira Power | Weakness: Shape Shifting | Painful Slot:

TAKEN

by Desire99600


Relation:

She secretly likes boy 11, but he's the enemy. Plus, he has a girlfriend. Why would he be interested in her?
---
---
7. Leader of the gang, Father, Male
Age: N/A Face Claim: Jason Statham Power | Weakness: N/A Slot:

OPEN




Relation:

Married to below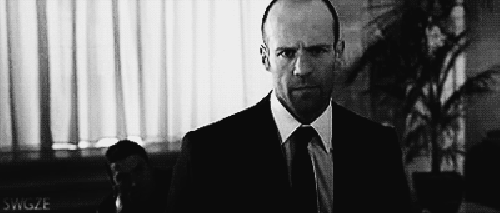 8. Esmeralda Roy, Leader of the gang, Mother, Female
Age: 43 Face Claim: Kate Beckinsale Power | Weakness: Poison and Pheromone Generation | Can't control Slot:

TAKEN

by CuteAsKaylah


Relation:

Married to above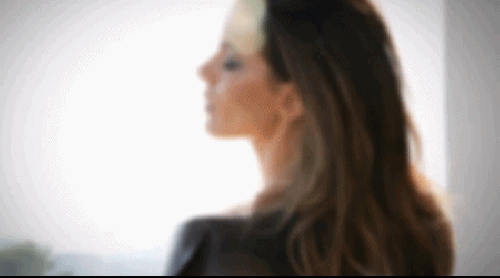 9. Danae Roy, Oldest daughter, Female
Age: 23 Face Claim: Lights Poxleitner Power | Weakness: Electricity Manipulation | Water/Recharging Slot:

TAKEN

by Echo_Rose


Relation:

Got pregnant with boy 3's baby, and doesn't know what to do.
10. Lyric Roy, Second-Oldest daughter, Female
Age: 21 Face Claim: Sasha Pieterse Power | Weakness: Power Numbing | Constant Headaches Slot:

TAKEN

by Desire99600


Relation:

Has a boyfriend (npc), but then meets girl 18, and becomes confused.
11. Johnny Roy, Third-Oldest Son, Male
Age: 20 Face Claim: Michael Mando Power | Weakness: Moves fast | Needs calories Slot:

TAKEN

by TheBagel264


Relation:

Has a girlfriend (npc), but as he starts talking to girl 6, he realizes how bad she is for him and how good girl 6 is.
12. Taylor Roy, Youngest Son, Male
Age: 17 Face Claim: Taylor Lautner Power | Weakness: Premonition | Can't control Slot:

TAKEN

by RPgamergirl


Relation:

Has liked girl 17 for a long time, and hates watching her choose assholes all the time, but, because of the rivalry, he hasn't made a move. Maybe that will change.
---
---
13. Leader of the gang, Father, Male
Age: 45 Face Claim: Johhny Depp Power | Weakness: N/A Slot:

OPEN




Relation:

Married to below. She is his fifth wife.
14. Willow Morgenstern, Leader of the gang, Young Step-Mother, Kids hate her, Female
Age: 26 Face Claim: Candice Swanepoel Power | Weakness: Persuasion | Iron Slot:

TAKEN

by Desire99600


Relation:

Married to above. Tries her best to be a good Step-Mom, but the kids all hate her because she's not too much older than some of them, and they think she's only using their dad, and replacing their mom.
15. Alex Morgenstern, Oldest son, Male
Age: 23 Face Claim: Alex Pettyfer Power | Weakness: Power Absorption | Absorbs weaknesses Slot:

TAKEN

by RPgamergirl


Relation:

Fights with girl 5 all the time and likes to tease her. They "hate" each other, but could there be something more underneath?
16. Charlotte Morgenstern, Second-Oldest daughter, Female
Age: 20 Face Claim: Ashley Greene Power | Weakness: Atmokinesis | Loss of control Slot:

TAKEN

by Bandgeek


Relation:

She's secretly been friends with boy 4 for a long time, but as they spend time together, start to find that maybe it's more than just friends.
17. Adriana Morgenstern, Third-Oldest daughter, Female
Age: 19 Face Claim: Anna Christine Speckhart Power | Weakness: Empathy | Passing out/Depression Slot:

TAKEN

by CuteAsKaylah


Relation:

Doesn't know that boy 12 likes her, and keeps falling for jerks who break her heart. Eventually, she starts talking to boy 12 and starts to realize she loves him.
18. Brookella Morgenstern, Youngest daughter, Female
Age: 17 Face Claim: Zoella Sugg Power | Weakness: Feral Mind | No Control Slot:

TAKEN

by Echo_Rose


Relation:

Is lesbian, but falls for girl 10, who thinks she's straight.
---
Character Sheet:




Please make it pretty. I love a pretty CS. If you need help with coding, PM me and I'll be happy to send you a full list of all the coding I know, or you may PM my Co, Ech_Rose, and I'm sure she'd be glad to help. The prettier, the more likely I am to accept you.



Full Name: [ First, middle, last ]
Nickname: [ Tell us how they got that nickname, or why they preferred to be called this. ]
Age: [ Older siblings- 22-23, Second-oldest- 20-21, Second-Youngest- 18-19, Youngest- 16-17 ]
Gender: [ M or F ]
Role: [ Put the name or the actor/actress here. as well as boy 1, girl 5, ect. ]
Appearance: [ Include a picture or a few if you would like. The more the better, make sure to use the cast actor/actress (: Be descriptive. Describe things that your picture doesn't show as well as what it does. Eye color, clothing style, hair, body type, general demeanor, ect. ]
Likes: [ What does your character like? ]
Dislikes: [ What does your character not like? ]
Fears: [ What does your character fear? ]
Personality: [ Here I want to see a deep understanding of your character. I want to feel like I know your character and you can easily take thier role. It's important to know your character so that they're not always doing things out of personality. Make them imperfect. No one can do everything. ]
Power: [ What's your power? Be realistic. If I don't like your power, I'll PM you about it and make you change it. ]
Weaknesses: [ For your power. Nothing stupid either, has to be a legit weakness. ]
Love interest: [ Refer to the front page. ]
Theme Song(s): [ A song or two that describes your character. Optional ]
Other: [ Did I miss anything? ]
---
---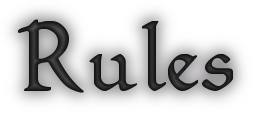 1. Proper grammar and spelling. I understand typos, and if you actually don't know how to spell an advanced word I make these mistakes too, but I don't want misspelled words every other sentence. If you can't spell- get a dictionary.
2. Make your character detailed. I want to see length and effort. Make him/her unique and special. You are 100x more likely to be accepted if your character is interesting. When I read their sheet, I should feel like I know your character and I'm intrigued. Also, if you want a tip for being accepted- Make it pretty (; PM me if you have any questins on coding. I don't know it all, but I know enough.
3. Stick to the plot please. No creating your own fantasies and throwing random drama about. It confuses members. If you want to make major drama, PM me first.
4. This will be literate. I'm not expecting you to write a book, but for every single post I want a clear, precise understanding of every single thing going on. I want to know and feel every emotion, every sight, taste, sound. Anything. Also, please don't have your post be nothing but summaries of other players actions with one little something from your character at the end. People react to things. Show me that. I'm not putting a limit on post-size, but I will say that I want to see quality and your character sheet does reflect on that. Also, I know I say detail, but as for sex- you can make out until the clothes come off. Then its *Fades to black* or something like that. Swearing I don't mind. I use it frequently myself as long as it's not every other sentence.
5. You may either OOC or PM me to reserve a slot. If you REALLY want a reserved slot, wait. Reservations last 24 hours. I know it's short, but I'm totally cool with extensions. I just like to know you're working on him/her, and that you're still with us.
6. If I ask you to change something, or give you tips on your character sheet it's not because I hate you or I don't like your character. It's because I'm a perfectionist. Please don't complain or say I hate you. I love everyone who joins my roleplays :D If you're not accepted, I am very sorry. I'm sure you're wonderful, but just not for my plot.
7. You have to read everything. How can you understand your role if you haven't read it? O.o Please don't skip any reading and if I have left something out or you have questions, don't be afraid to tell me. No question is a stupid one and I wont be mad if you correct me (:
8. You must be able to post a min. of three times a week. I think that's pretty generous. I have my rough times posting too. If I'm gone for a little while, I'll ALWAYS let you know. Please bear with me while I'm gone and don't just disappear. Also, don't get two posts in and leave. If you're taking too long in between posts, I'll PM you. If you don't speed up, I'll creatively kill of your character and open your slot to anyone else. Finally, please always tell me when you're going away. I'll understand. Promise(;
9. Have ideas. I am always open to new plot ideas. If you have one, don't be afraid to suggest it to me.
10. Respect my Co-Owner, Echo_Rose. If she tells you to do something, most likely, I have asked her to, or we've talked about it ahead of time, and even if not, I trust her to make good decisions, so what she says goes as well. Any disrespect of her, (or me) will result in me removing your character, and re-opening your slot.


Taking place in...
Arcs are bundles of posts that you can organize on your own. They're useful for telling a story that might span long periods of time or space.
There are no arcs in this roleplay.
There are no quests in this roleplay.
Here's the current leaderboard.
There are no groups in this roleplay!
Welcome home, Promethean. Here, you can manage your universe.
Arcs are bundles of posts from any location, allowing you to easily capture sub-plots which might be spread out across multiple locations.
You can create Quests with various rewards, encouraging your players to engage with specific plot lines.
Settings are the backdrop for the characters in your universe, giving meaning and context to their existence. By creating a number of well-written locations, you can organize your universe into areas and regions.
Navigation
While not required, locations can be organized onto a map. More information soon!
There are no groups in this roleplay!
By creating Collectibles, you can reward your players with unique items that accentuate their character sheets.
Once an Item has been created, it can be spawned in the IC using /spawn Item Name (case-sensitive, as usual) — this can be followed with /take Item Name to retrieve the item into the current character's inventory.
Give your Universe life by adding a Mob, which are auto-replenishing NPCs your players can interact with. Useful for some quick hack-and-slash fun!
Mobs can be automated spawns, like rats and bats, or full-on NPCs complete with conversation menus. Use them to enhance your player experience!
Current Mobs
No mobs have been created yet.
Locations where Mobs and Items might appear.
You can schedule events for your players to create notifications and schedule times for everyone to plan around.
Add and remove other people from your Universe.
Orphanage
By marking a character as abandoned, you can offer them to your players as pre-made character sheets.
"You don't regret the things you did, you regret the things you didn't"
"I'm strong and the smartest, I can rule this town"
The Forge
Use your INK to craft new artifacts in Guns, Drugs, & Love: The Rivalry. Once created, Items cannot be changed, but they can be bought and sold in the marketplace.
Notable Items
No items have been created yet!
The Market
Buy, sell, and even craft your own items in this universe.
Market Data

Market conditions are unknown. Use caution when trading.

Quick Buy (Items Most Recently Listed for Sale)
None
Discussions
Most recent OOC posts in Guns, Drugs, & Love: The Rivalry