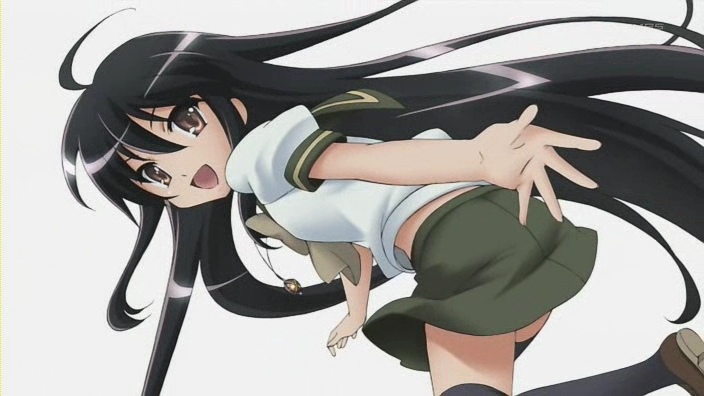 ---
❝I can only be the best me I can be.❞
---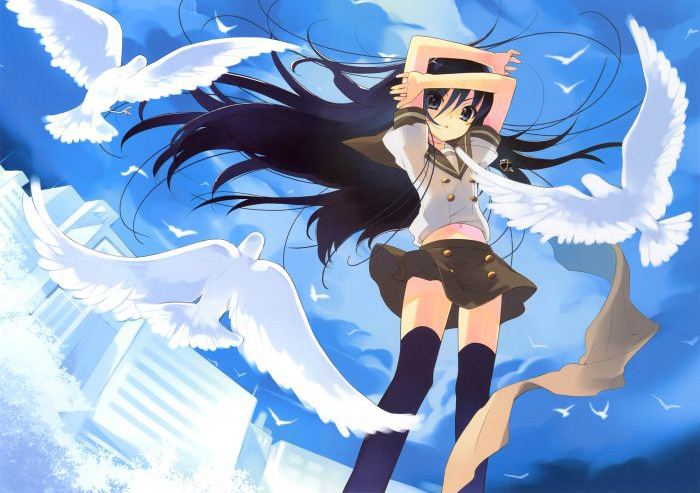 ---
---
| Full name |
Alice 'The Chameleon'
| Gender |
Female
| Age |
11
---
---
---

| Eye Color |
Rusett Brown
| Hair Color |
Black
| Height |
4'11"
| Weight |
89 lbs.
| Skin Tone |
Light Tan
| Distinct Markings |
Alice has no distinct markings on her person.
| Physical Description |
Alice is pretty much as ordinary, look-wise, as a girl can get. She has lightly tanned skin, long black hair and dull brown eyes. One of the only really note worth about her is her stunning smile. Her amazing ability to blend in and go unnoticed got her a nickname from the people at the SWA, the 'Chameleon'. Alice is very plain, but she isn't ugly. She is told quite often that she is cute. Her normal build and frame give her a good balance and ability to maneuver. Alice is supposed to wear glasses, but oddly enough, he shooting is far better without them on. The doctors could never figure out why that was, but they just let it be. She thinks the other cyborgs are far prettier than herself, but she doesn't mind. She loves it when the other girls do her hair, though. She says it rubs some of their pretty germs off on her.
---
---
| Specialties |
✔ Blending In
✔ Stealth
✔ Bladed Weapons
| Weapons |
✔ Brugger & Thomet MP9
✔ Glock 32
✔ Rondel Dagger
| Likes |
♥ Playing with the Other Cyborgs
♥ When People Play with Her Hair
♥ Her Handler
♥ Making People Proud of Her
♥ Relaxing/Sleeping
♥ Music
| Dislikes |
✖ Getting Hurt/Seeing Friends Get Hurt
✖ Making Her Handler Angry
✖ Being Talked Down To
✖ Hospitals
✖ Bad Smells
---
---
| Personality |
Alice has normal emotions, none are more pronounced than any other. When she is happy, she smiles and laughs. When shes sad, she cries and eats a lot. When she's mad, she pout and goes out to the lake near the SWA's track. However, when she's nervous, her mind goes blank and all her emotions get mixed together. Alice hates it when people are nice to her after she's been scolded or gets hurt. Leading into why she hates fake things. Fake emotions more than anything. She would much rather hear what she needs to improve on than what she did right. Alice is is always hoping to get better, but knows when not to push
herself. Unlike most the other cyborgs, Alice will freely talk back to authority even if it gets her in trouble. She speaks her mind and heart. If something is bothering her, she isn't afraid to let people know.
| Theme Song |
Another One Bites The Dust - Queen
---
---
| History |
Alice has no memory of her past because of conditioning.
|Thoughts on Other Characters|
Max- Even though Alice is only a year older than Max, she still feels an undying need to protect her. Max's apathetic nature scares Alice sometimes, but she knows Max to well to let it stop her from being around her. Alice often 'kidnaps' Max from practice/training so they can play together. She also loves to dress Max up in dresses and make her walk around and show everyone how adorable she is. But Alice knows when not to go overboard with her. All in all, she thinks Max is her best friend.

Wes- Alice thinks Wes is a pretty chill guy, which she likes. He is one of the only people at the SWA that she feels comfortable jumping on and talking too. Of course she knows to respect him, but he never gets mad at her really, at least not that she sees if he does. Alice doesn't think he's anything like all the jerks at the SWA.

Seiren- To Alice, Seiren just needs a hug. Alice is scared to jump on Seiren like she does with Wes, but will squeeze her tight whenever she knows its coming. In some ways, Alice feels like she completely understands Seiren. Alice likes to stick around Seiren, not only cause she's the oldest, but she is absolutely gorgeous. It seems odd that Alice never felt an ounce of jealousy towards Seiren, just a need to stand by her.

Beth- Beth is someone who can keep up with Alice. She is happy beyond belief that she got to have her as a roommate. Alice doesn't find Beth's constant joy at all frightening. She understands that in the world they lived in, there wasn't a lot to get excited about. And they were trained assassins, so if they were doing the job, they may as well enjoy it. Alice is sometimes like Beth during missions, laughing away as she fills the target with holes.

Chris- Alice thinks that him being Beth's handler was odd. He was so emotionless and hard, when Beth was so joyful and nice. Alice pretty much treats Chris as she treats Wes, jumping on him whenever she can. A lot of people think Alice has an obsession with beauty, seeing she hangs around Seiren a lot. She likes to stick around Chris whenever she can as well. She isn't afraid to admit he is attractive, but she well doesn't love him. In fact, sometimes his emotionless being ticks her off.

Samuel- Alice doesn't like it when Samuel disappears and often gives him the cold shoulder when he returns, even if he did call her. But other than that, Alice loves Samuel and is glad she has him as a handler. Sometimes she doesn't really know how to act around him, being he doesn't talk nearly as much as her. So Alice tries to make him play with her when she isn't mad or off breaking the rules. One of her favorite things to do is hide for a day when he is there to see how much Samuel cares enough to look for her.

Walter- Alice isn't to sure about Walter, only because she doesn't get a right 'vibe' from him. Not saying she comp,etely avoids him, but she doesn't talk to him if she doesn't have top. It might have just been the way he dressed or the way he acts around her, who knows. If she is going through on of her hiding spells and sees him, she just stares and watches. Kind of like she is waiting for something to happen.
|Anything Else|
Alice absolutely adores listening to music when she is on missions. She claims it helps her aim and focus. She almost always has her music player with her. If she isn't listening to that then she is singing or humming most of the time.
---
https://lh5.googleusercontent.com/-3DkNBzuXR4I/TqNLlHX5OOI/AAAAAAAAADw/ukr3ZikUiJw/8t8itygi.bmp