---
---
---
---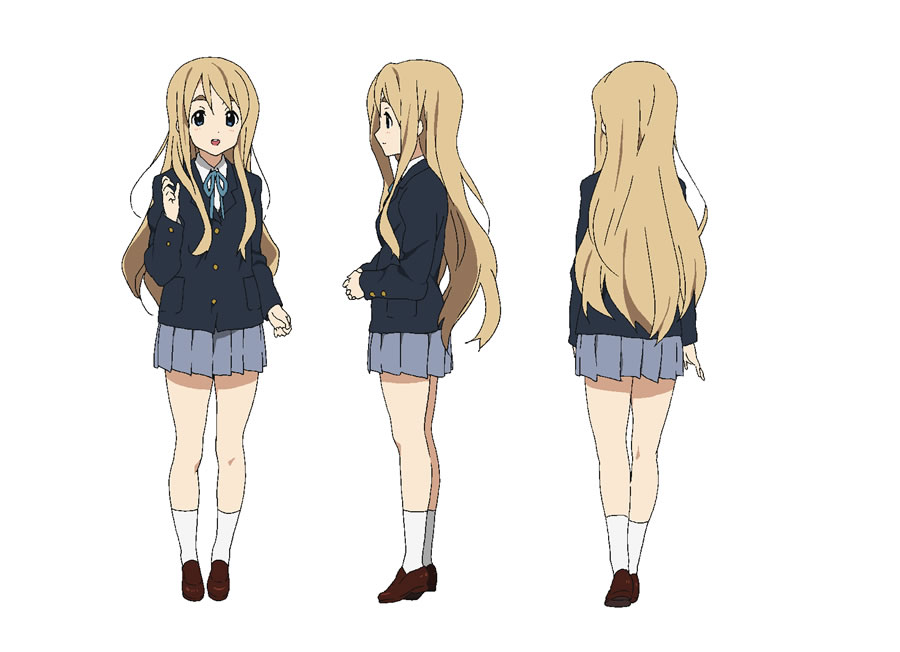 | Full name |
Beth
| Gender |
Female
| Age |

14
---
---
---

| Eye Color |
Blue
| Hair Color |
Yellow
| Height |
5'3
| Weight |
97 lbs.
| Skin Tone |
Caucasian
| Distinct Markings |
Beth has no distinct markings on her person.
| Physical Description |
Beth is 5'1 and, due to her nature as a cyborg and due to her intense training, she is very much in shape for her age. She has strength and agility not seen for a person of her age, and she often uses that to her advantge in the field. However, due to her small stature, sometimes her weapons have to be retrofitted so that they can be efficiently used by her. Beth is also very energetic, and has trouble keeping still, at times.
---
---
| Specialties |
✔ Serving as a distraction
✔ Her ability to clear out a room with her submachine gun
✔ Manipulation
| Weapons |
✔ Heckler & Koch MP5 Submachine Gun
✔ Glock 22 Pistol
✔ Heckler & Koch FABARM FP6 Shotgun
| Likes |
♥ Her Handler
♥ Being happy and having a good time
♥ Gunning down her enemies
♥ Spending time with her Handler
♥ Meeting new people
| Dislikes |
✖ Disappointing her Handler
✖ Failing a mission
✖ Seeing any of her friends or her Handler getting hurt
✖ Going in for a check up
✖ Unknown factors interfering with her missions
---
---

| Personality |

Beth is a very energetic and genial girl, always doing her best to be upbeat and happy. She's very nice and kind to the people around her, most especially toward her Handler and her fellow cyborgs. No matter the situation, Beth is always positive and cheerful....even on missions. Beth never drops her peaceful and jovial facade, even when she's on the field. She always has a smile on her face; be it when she's eating ice cream back at headquarters, or when she's gunning down enemies of the state.

That part of her personality tends to creep out some members of the SWA, and more than once she's been taken in for a psychological evaluation. Still, despite the concerns of some of the Agency members, she is still an active agent and there are no plans to retire her anytime soon.
| Theme Song |

Innocent Days - Hitomi
---
---
| History |
Her conditioning erased her memory. However, one element of her past continues to remain in her mind...she remembers the face of an older woman. Who that woman is, she doesn't know. It could be her sister, her mother, a cousin, an aunt, a friend, or just some random stranger. Nonetheless, Beth does remember that person's face, and it is a secret hope of hers that she can one day find that person.
|Thoughts on Other Characters|
Max: She's very cute and adorable! It's such a shame she doesn't smile more, she'd look even more pretty! Beth is always friendly and nice to Max, always trying to chat her up and encourage her to smile more. She considers Max to be a great friend and 'sister', of sorts. Overall she likes Max quite a lot and tries to be a positive influence on her.

Wes: He's a very nice and fun man, so Beth gets along with him well enough. He can be a bit scary at times when they're on missions, but she doesn't let that bother her. Overall she thinks he's a good man and considers him a friend of sorts.

Seiren: To be honest, Seiren sort of scares Beth. But she has done her best to suppress such fears, and has been kind and friendly toward Seiren at all times. She's a bit of a troubled girl, to say the least, but that still doesn't stop Beth from treating Seiren as a friend! Much like Max, Beth considers her fellow cyborg to be like a 'sister', and a great comrade in the Agency.

Chris: Chris is the best handler ever! Beth absolutely adores Chris, even if he is the opposite of her, in terms of personality. He might be pretty mellow and quiet, but he's still a great guy! Besides, he can be very talkative when you get him going! Overall Beth thinks the world of her handler, and is glad to be partnered up with him. Best partner ever!

Alice: Alice is so cute! She's a great roommate, and a great friend! Out of all of them, she seems to be the most normal, but Beth hardly lets that bother her. Alice is a great gal, and a great friend!

Samuel: He seems a bit odd, especially as Alice's handler and all. Still, Beth doesn't mind Samuel at all, and very much likes him! He's a bit of a loner and quiet guy, like Chris, but that isn't a bad thing! As long as he makes Alice happy, Beth is more than glad to call Samuel a good man and ally.

Walter: Walter is a bit of an odd guy. Still, Beths consider him to be a good guy, and a good handler for Seiren. She doesn't know much about him, and she hasn't interacted with him much, but overall Walter seems like a nice guy. Hopefully she can get to know him more over time!
|Anything Else|
Beth loves to draw, and is a bit of an amateur artist. When she's off duty, she loves to sketch and paint.