---
❝I hate who I'm told to hate.❞
---
---
---
| Full name |
Maxine Janette Slater
| Gender |
Female
| Age |
10
---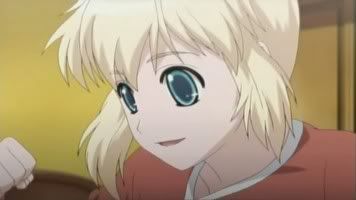 ---
---
| Eye Color |
Cerulean
| Hair Color |
Pale Blonde
| Height |
4'9"
| Weight |
80 lbs.
| Skin Tone |
Pale Ivory
| Distinct Markings |
None
| Physical Description |
I am only 4'9", but that is no disadvantage. I can move quickly thanks to my small frame and fit into places no one else can. It also makes it harder to hit me, fist or bullet. I must be cursed with two left feet, I accidently fall sometimes when I shouldn't. I prefer to wear the same expression, it just seems a lot easier then smiling or frowning. But if I have to, I can smile. I have kinda small hands so a lot of the time the triggers have to be fitted to my hand size. I've been told more than once that my eyes are scary and look dead, but I'm very much alive.
---
---
| Specialties |
✔ Long Range Weapons
✔ Stealth
✔ Evasiveness
| Weapons |
✔ Dragunov SVD
✔ Harris M86
✔ Beretta 93R
| Likes |
♥ Long range guns
♥ Hand-to-Hand combat
♥ Climbing
♥ Training
♥ My Handler
| Dislikes |
✖ Not completing a mission
✖ Disappointing my Handler
✖ Terrorists
✖ People who hurt my Handler
✖ Talking about my feelings
---
---
| Personality |
Well, I don't really express anything unless I'm told. But I do get really happy when my Hander praises me. It's nice. I don't find jokes funny, because I don't really get them, but I do laugh when the enemy is taken down. That's kinda funny. I climb trees and that makes me happy too. A lot of people say it's hard to read my emotions, and I just say I don't have any. I'm really easy to get along with, I only go after who I'm told. I listen to every order I'm given without hesitation. Because there is no need for it, the hesitation. I was made for one thing. Killing and listening to my Handler. I have a bit of a memory problem and it gets me in trouble sometimes. Its not fun...
| Theme Song |
Monster - Skillet
---
---
| History |
I have no memory of my past because of conditioning.
|Thoughts on Other Characters|
Wes- Wes is my handler. He likes to smile a lot. It's refreshing sometimes and he never really gets mad at me. He tells me to smile more, does that make me a bad girl for not listening? I like how he gets all serious during missions, he doesn't let anything get in his way! He's the best handler ever and I love him!

Seiren- I talk to her sometimes, and shes really pretty. But I've never seen her smile, only get mad. I'm sure she'd be even prettier if she smiled. Oh well, I can't really say who should smile and who shouldn't. She is shorter than me! Only by an inch, but that's something, especially since shes olderf than me. Everyone is taller than me. But to the point, I like Seiren, she's my friend.

Beth- Beth is friendly, nice, and very happy, at least she seems to be so. She's kind of like Wes and tells me that I should smile more. Occasionally I'll show them the smile just to make them happy. Beth is kind of like my big sister, because she plays with me whenever I want to. She is a good training partner too, she gives me a challenge and I love it.

Chris- Beth and Chris are really opposite, but so are me and Wes. But I gotta say that Chris is really cool, I admire him a lot. I wish I knew more about him, but I won't pry. I know better. Sometimes I watch him during training to learn new moves. Beth seems to like him, which is good. It would be sad if someone got stuck with a mean Handler.

Alice- Alice is really nice to me, and sometimes takes me around to play. But sometimes she talks back to the handlers and other SWA workers, or she skips training and doesn't listen to anyone. She's only 11, but she talks like she is a lot older than me. I like playing with her hair cause its really long and pretty, and she lets me all the time.

Samuel- He seems to be withdraw. He is Alice's handler, and since handlers tend to be opposites, they are pretty similar. Alice is a tad bit more outgoing than him. But thats who he is. I'm not set out to change anyone. I don't really talk to him and he doesn't talk to me. I don't think I know much of anything about him. I don't bother with him too much, I prefer training anyways.

Walter- He's seems be able to deal with Seiren which is good. And he's nice to me like everyone else. So I don't mind being around him. I'm sure there is a lot he could teach me that I don't know, but that's entirely up to him.
|Anything Else|
I love to kill.
I like to play piano in my spare time because it keeps both my hands and my mind busy.
---